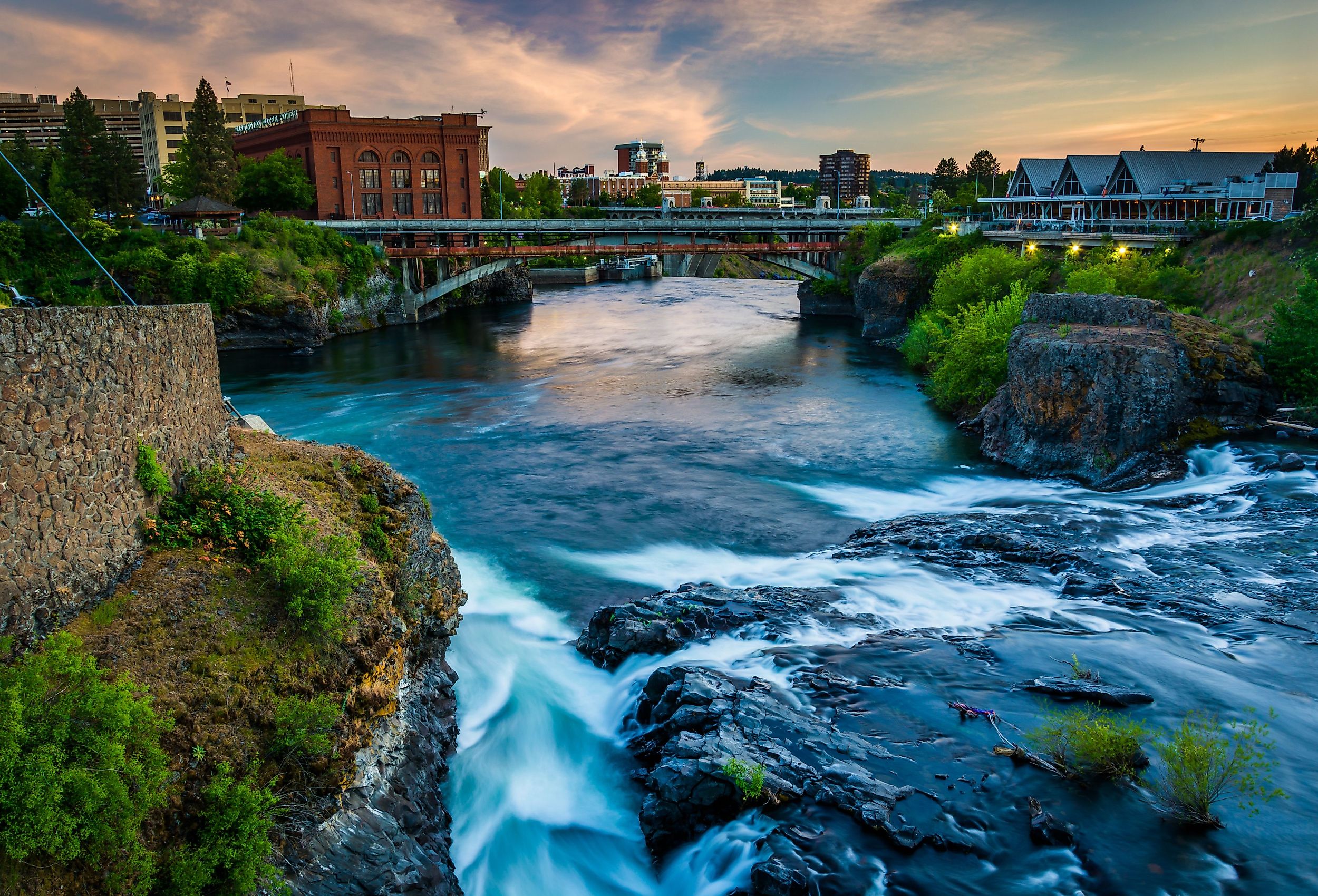 9 Most Underrated Cities In Washington
With bustling metropolises and charming towns, and an abundance of natural beauty, Washington is a true treasure trove. Most travelers flock to Seattle, renowned for its famous Space Needle and bustling Pike Place Market, but there are many underrated major cities in the state. Each one has a distinct personality waiting to explore. Washington is full of undiscovered gems, from the tranquil waters of Renton to the stunning Spokane Valley. Prepare to delve deep into the natural splendor that each of these cities has to offer, including magnificent lakes, swift rivers, steep mountains, and stunning national parks. Now gather your belongings, and venture to these less traveled cities.
Federal Way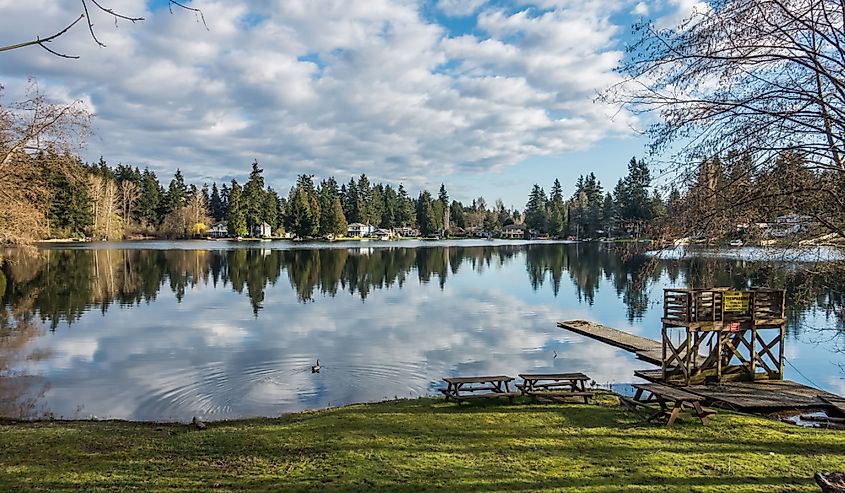 Federal Way is notable for its many bodies of water. In addition to sitting on Poverty Bay, there are several lakes, Steel Lake, North Lake, and West Hylebos Wetlands Lake; all located within the city limits. These lakes provide ample opportunities to swim, fish, or boat with their picturesque surroundings ideal as a stroll location or picnic spot. The unique ecosystems in the region support different species such as salmon and steelhead alongside other wildlife residents. The town offers stunning views of the Olympic Mountains. Whale watching at Puget Sound should be another activity on the bucket list when visiting this hidden gem's natural beauty-filled state parks. Although unknown compared to cities nearby, there is no risk of missing out on experiencing everything Federal Way has waiting for you.
Spokane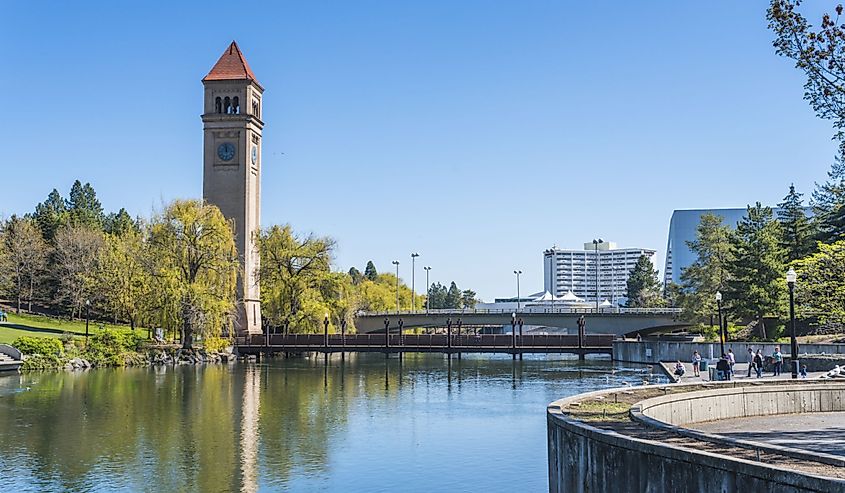 Spokane, located in Washington's far east, has a unique, independent charm. However, what makes it distinctive is that it serves as an entrance to the 14,000-acre Riverside State Park, perfect for outdoor enthusiasts. There are a variety of outdoor activities available here, such as biking, horseback riding, and hiking. The Bowl and Pitcher, a natural phenomenon created by the Spokane River, is without a doubt the park's most appealing feature. The suspension bridge that spans the river is a draw for rock climbers and offers breathtaking panoramic views. The park is home to many lakes and streams which includes the Little Spokane River. It is a great place for kayaking and canoeing. The Riverside State Park could be your next stop if you are looking for adventure amidst Spokane's stunning natural surroundings.
Tacoma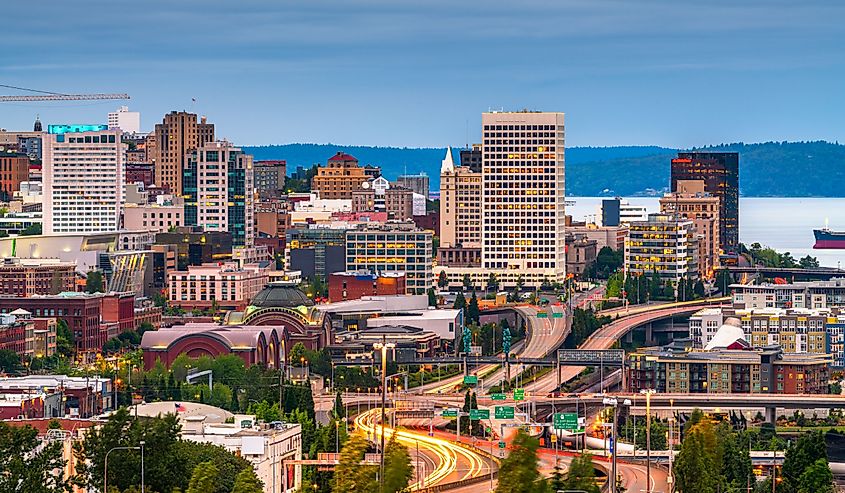 Tacoma, often known as the City of Destiny, lives in Seattle's shadow, but its special appeal is too often overlooked. The city, which is only about 50 miles from the majestic Mount Rainier and boasts stunning views of it, provides its residents and visitors with an unforgettable experience. Travelers can view Mount Rainier's snow-capped peak when the sky is clear from many locations in the city, but if you want to appreciate its grandeur, go to Point Defiance Park. At a huge 760 acres, this park is enormous. A zoo, an aquarium, and a ton of hiking trails with breathtaking vistas are a few of the wonderful things the visitors can check out there. The park is already wonderful, but it gets much better because it overlooks Puget Sound and has a beach and marina where you can rent kayaks and paddleboards. Tacoma's Museum of Glass is a must-see attraction, displaying works by the renowned glass artist Dale Chihuly. Positioned on the Thea Foss Waterway, a scenic body of water ideal for a relaxing boat ride, the museum provides an unparalleled artistic experience. If you are searching for a destination that merges natural beauty with artistic allure, look no further than Tacoma.
Vancouver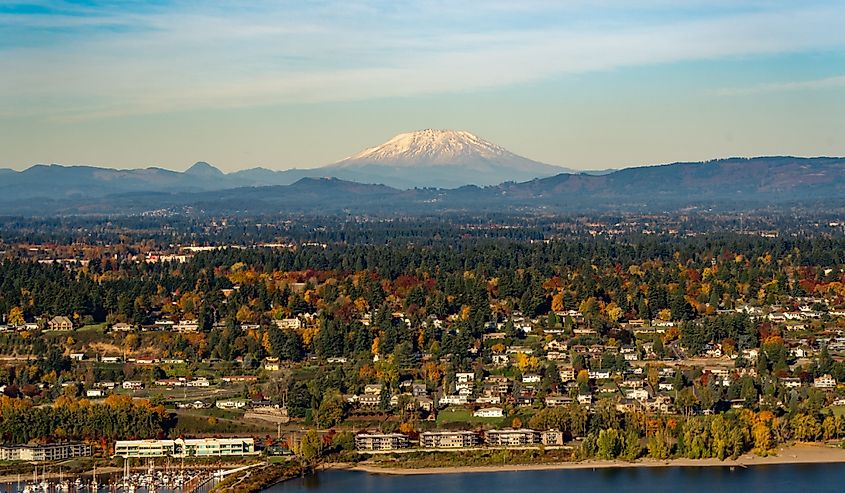 Way down in the Evergreen State's southwest corner lies Vancouver, a city that does not get as much attention as its neighboring city, Portland, which is across the Columbia River. However, Vancouver has its own share of epic sights with the Columbia River Gorge. This breathtaking canyon stretches over 80 miles, with tons of waterfalls including the world-renowned Multnomah Falls that any nature lover cannot resist. Vancouver itself is the door to the gorge, offering loads of hikes that start in the city and finish with stunning views of the canyon and river. For the people who would rather take it easy when taking in the stunning beauty of the Columbia River, the Fort Vancouver National Historic Site is the place to be. A rebuilt fort from way back in the 1800s, it tells stories about the region's glorious past and includes a museum filled with interesting facts about the area. Vancouver has what you need if you are looking for a perfect blend of natural beauty and historical significance history.
Bellevue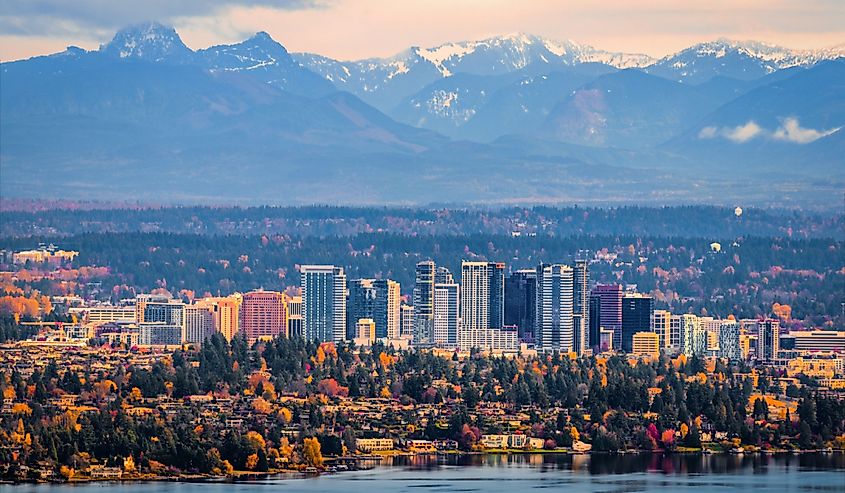 On the other side of Lake Washington from Seattle, Bellevue is usually overshadowed by its more well-known neighbor. Yet, the city is home to a number of secret lakes that are little known to the general population. Phantom Lake and Larson Lake, which have calm waters and a lot of flora, are the two best-kept secrets in the city. Parks and pathways surround these lakes, making them the perfect location for a romantic picnic or tranquil stroll. The Mercer Slough Nature Park in Bellevue ought to be another place that every tourist must visit. Many wildlife species have a natural habitat on this 320-acre marsh. Guests can explore the hiking routes or rent canoes and kayaks to appreciate the splendor of the wetlands. The park offers a fantastic opportunity to interact with wildlife in its natural setting. Thus, if you are looking to get away from Seattle's hectic pace, visit Bellevue to explore its undiscovered lakes and wetlands. The calm and peaceful atmosphere of the city is a haven from the hustle and bustle of everyday life, providing a peaceful and restful experience.
Kent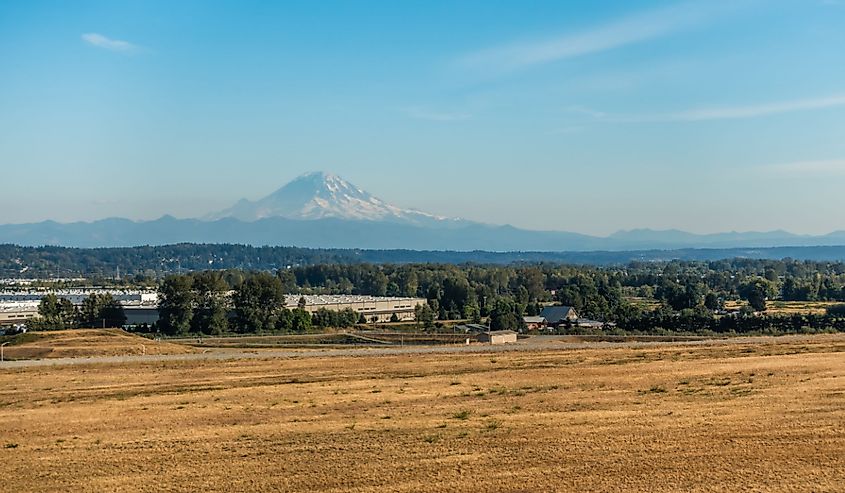 Kent is a city often disregarded by those looking for adventure, located in the lush Green River Valley. The Green River Trail is a hidden gem in the city that is likely to please outdoor aficionados. This 19-mile paved path connects Kent and other local municipalities as it meanders beside the lovely Green River. The trail offers spectacular views of the river and the surrounding high hills, making it the perfect place to stroll, exercise, or ride a bike. Kent also is home to the enormous 130-acre Clark Lake Park, which boasts miles of hiking trails, a sparkling lake, and marshy wetlands. This park has a playground, and picnic spots, and is a paradise for bird watchers and anglers. Kent is the perfect location if you are looking for a journey that fuses the magnificence of nature with the beauty of art.
Everett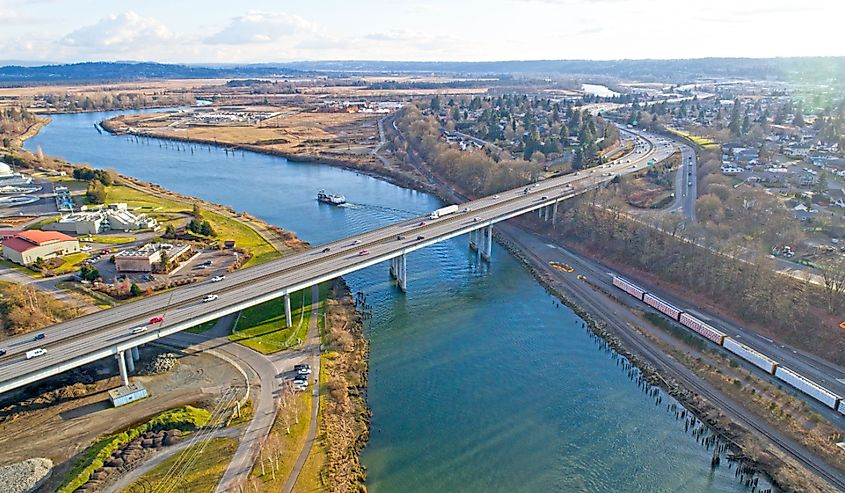 Nestled upon the banks of Port Gardner Bay, lies a city often overlooked by those journeying to the region. Everett, a hidden gem, boasts a stunning waterfront that demands attention. One such location that draws boating enthusiasts is the Port of Everett Marina, which offers over 2,300 slips and accessible pathways to Puget Sound. The marina also houses a plethora of restaurants and shops, in addition to a public boat launch. For those seeking a serene escape, Jetty Island presents itself as an idyllic location, boasting a sandy beach and tranquil waters. Accessible via a complimentary ferry ride, the island is an impeccable destination for indulging in aquatic activities, sunbathing, or even picnicking. The Schack Art Center is another recommended spot to visit while in Everett. As a non-profit art center, the Schack displays works by local artists through their rotation exhibits, alongside hosting workshops and classes suited for all ages. With its combination of waterfront delights and artistic excellence, Everett is the ultimate destination.
Renton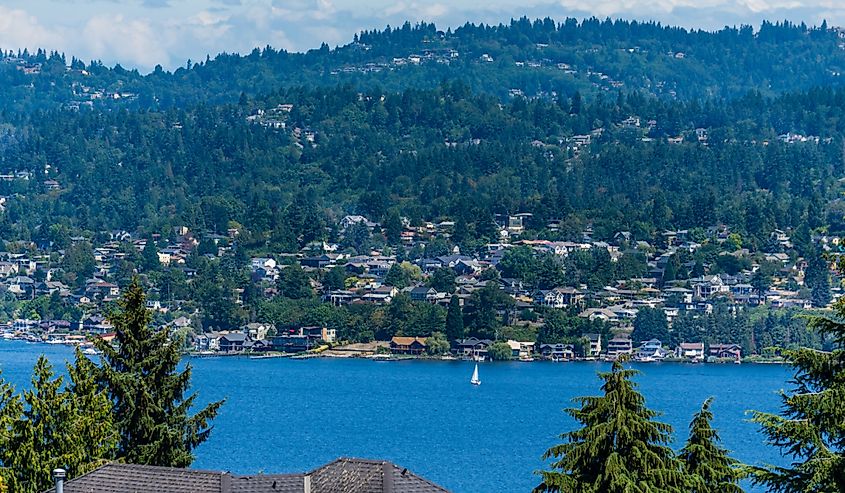 Renton, situated south of Seattle, is a city that's often disregarded by visitors to the region. Yet, it boasts an exceptional find for outdoor enthusiasts, the Cedar River Trail. This 17-mile paved trail meanders alongside the picturesque Cedar River, presenting awe-inspiring panoramas of the neighboring mountains. It is an idyllic location for hiking, jogging, or cycling, and it links several cities in the area. Renton accommodates Gene Coulon Memorial Beach Park, an expansive 57-acre park on the shores of Lake Washington. This natural haven houses a swimming beach, a fishing pier, and miles of hiking trails. It is also home to a playground and picnic spots, ensuring there is something for every age and preference. Renton is a city that blends outdoor adventure with natural beauty. Whether you are looking for an exciting experience or want to unwind in nature, Renton is the perfect destination for a delightful excursion.
Spokane Valley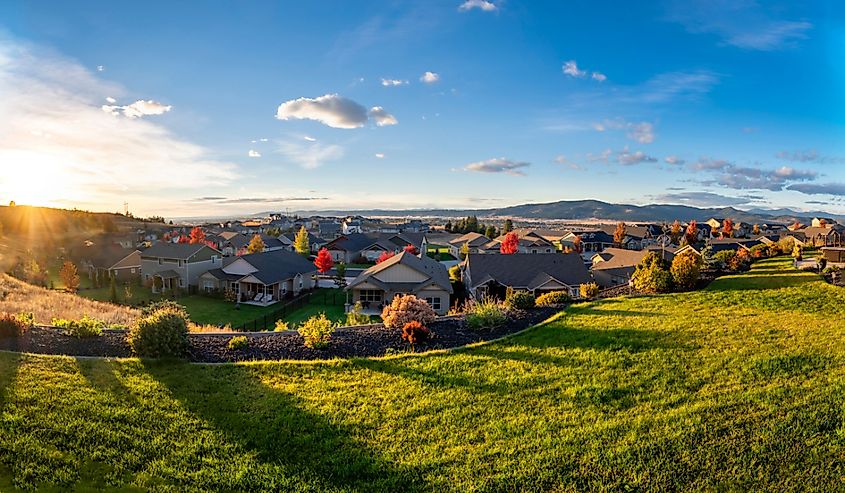 Nestled in the eastern region of Washington lies the flourishing community of Spokane Valley, boasting a populace that has surged past 101,000. The valley is well-known for its breathtaking natural allure, and the Spokane River, which courses through the center of this vibrant city. Visitors have a wide range of outdoor activities to indulge in, including hiking, biking, and kayaking, as well as the chance to traverse the 37-mile Centennial Trail that weaves its way through the valley. Mirabeau Point Park, nestled in the Spokane Valley, provides an excellent locale for relaxation, complete with a fishing pond, picnic areas, and an interactive playground. For those seeking to immerse themselves in local heritage and culture, the Spokane Valley Heritage Museum is an ideal destination, offering a glimpse into the valley's history and its people.
A unique fusion of enticing scenery and captivating entertainment is hidden in Washington's nine most underrated cities, luring interested visitors to explore their numerous hidden gems. These cities are sure to make an impression on visitors because of their particular cultural charm and alluring personality. Take advantage of the opportunity to discover the many fascinating experiences these undiscovered jewels have to offer by exploring their wonders. These cities are a must-see for any traveler looking for an unforgettable experience due to their breathtaking natural landscape and spectacular outdoor adventures.