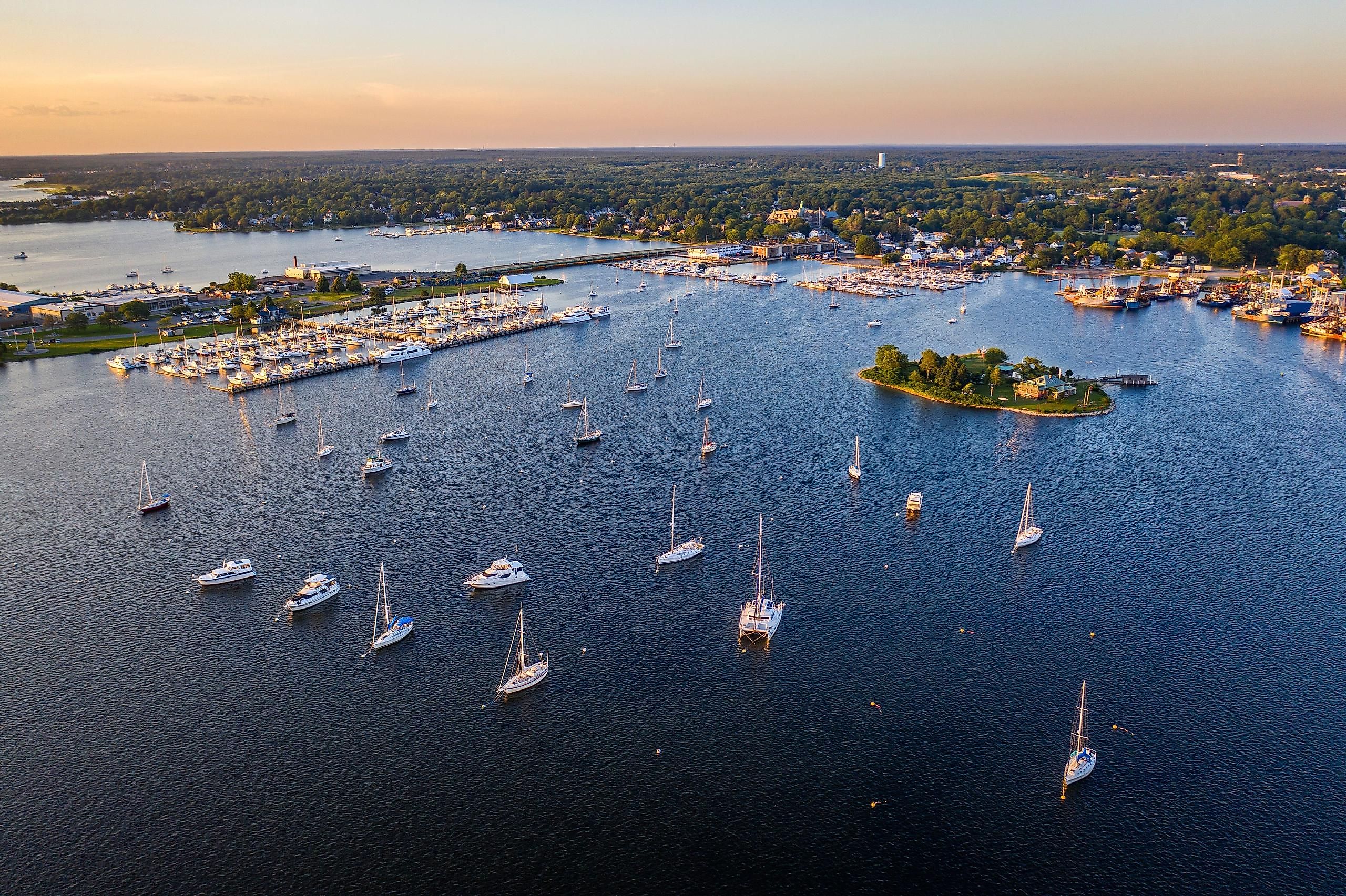 11 Most Beautiful Cities In Massachusetts
The Northeastern "Bay State" of the nation is the most populous of the six New England states. It is home to beaches, wild coastlines, and prominent waterfronts. Stroll through maritime history alive along the vibrant harborfronts and hearts of these beautiful cities that know how to engage tourists and attract new citizens. Massachusetts, with its many universities, is a highly innovative state with many past inventions and new employment opportunities. Explore the capital "Tea Party" city of Boston, Cambridge's campus, or stroll through the sights reminiscent of the Salem Witch Trials.
The surrounding nature awaits you with adventures, from endless water views to charming rural Massachusetts dotted with farms. Don't forget to check out the in-city parks, particularly in the "Garden City," and dine on the best seafood of your life. Choose any city to love and live amid historical beauty with many museums and art venues for your daily pursuits, world-renowned sporting events, and nightlife at pounding bars.
Amherst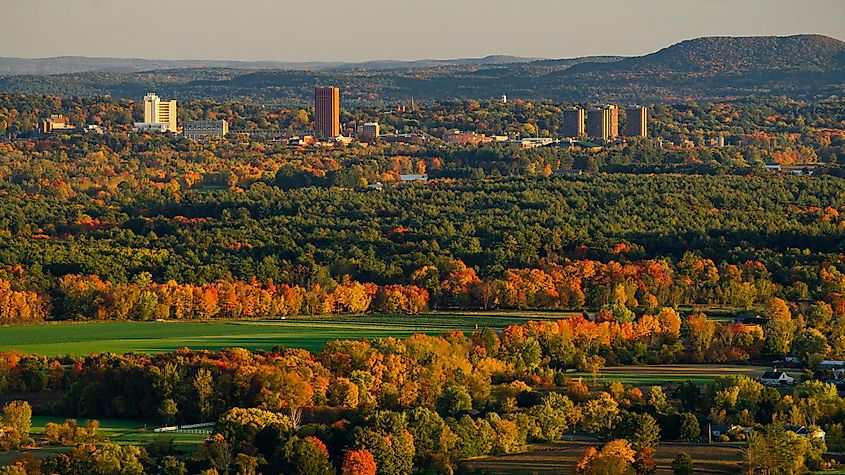 Amherst is a beautiful and dynamic city, home to three of the state's five colleges, with a vibrant atmosphere that revolves largely around the influx of students. Explore the lively downtown scene, with a variety of services and attractions for all, wrapped in a small town feel that makes you feel right at home. With most citizens being very left-leaning and politically active, you will have a lot to discuss over a beer at one of the lively bars in the evening. Join the addictive crowd at regular concerts, events, and games on the three college campuses, at Amherst College, Hampshire College, or the University of Massachusetts.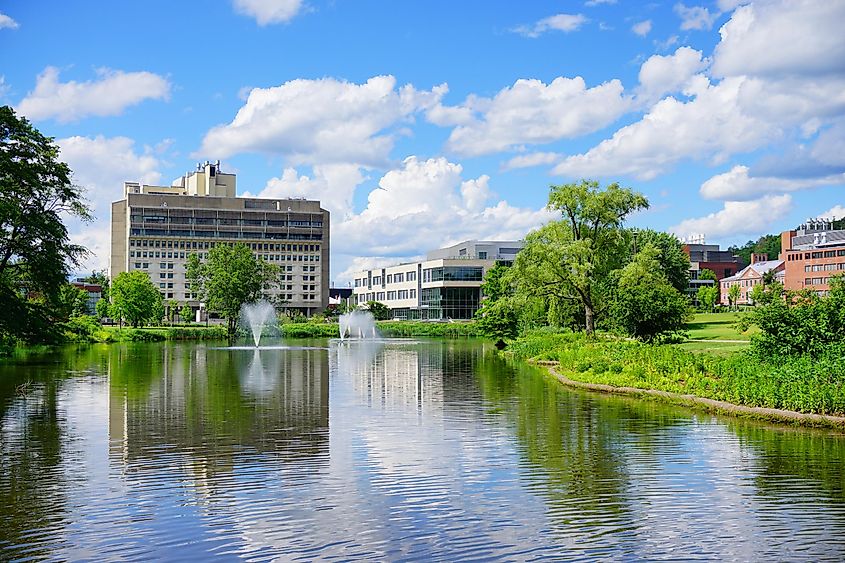 The quintessential New England college city rests quintessentially along the Connecticut River Valley, half an hour south of the bigger Springfield. Peruse through interesting bookshops and try local restaurants for any style of dining, from casual to waterfront-fancy. Amherst remains a family-friendly city to live in, with many parks and particularly splendid fall foliage lighting up the hills and forests around. You will never want to leave with endless ways to explore rural Massachusetts and check off many museums dedicated to famous literary figures in the city.
Boston
The state capital and largest city is one of the best places to live and visit in Massachusetts. Its old, cobbled streets inspire historic strolls amid beautiful architecture and fascinating discoveries along the many Colonial and Revolutionary War sites. Wander down the famous Freedom Trail to learn about Boston's role in the national struggle for independence. There are many sporting venues to join the fervent fans over a thrilling game, like the Boston Red Sox, Celtics, or New England Patriots.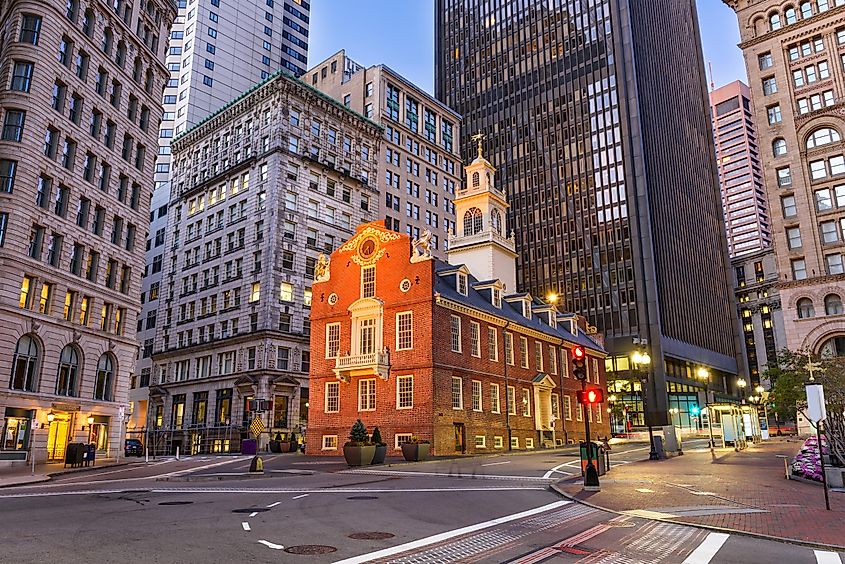 The beautiful waterfront city dominates the eastern Massachusetts Bay area. Enjoy unmatched views and relax along its scenic harborfront, which includes dining options for all tastes and styles. While living and owning a house in this cultural and financial center of New England may be costly, Bostonians receive great public services and have easy access to the region's most exciting attractions. Enjoy the pounding bars with nightlife that locals hold close to their hearts after a hard work day.
Cambridge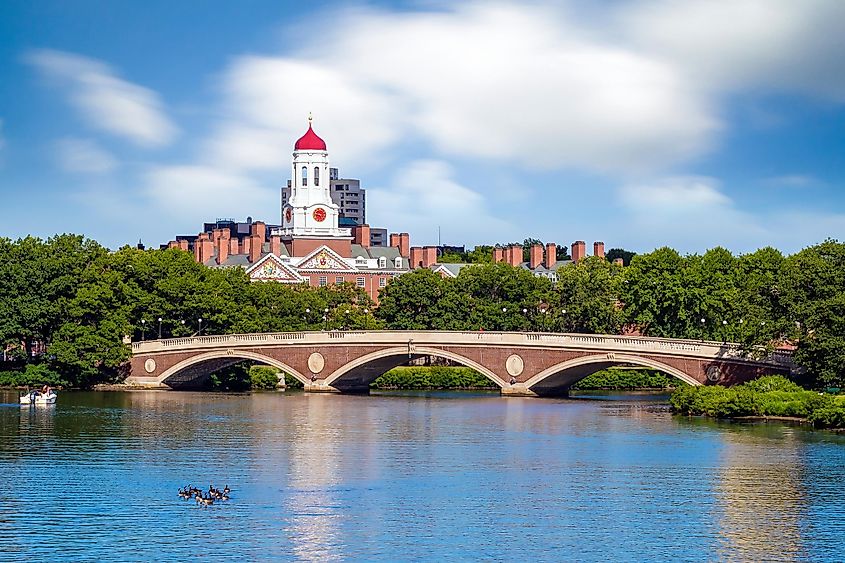 Right across the Charles River from Boston, Cambridge is the world leader in education and the intellectual center for New England, home to the most prestigious Harvard and MIT universities. Make a point to wander these impressive, deeply historical grounds and buildings at least once in your life. Check out the beautiful old halls and charming libraries at Harvard Yard, for instance, and spend some time amid Kendall Square, "the most innovative square mile on the planet."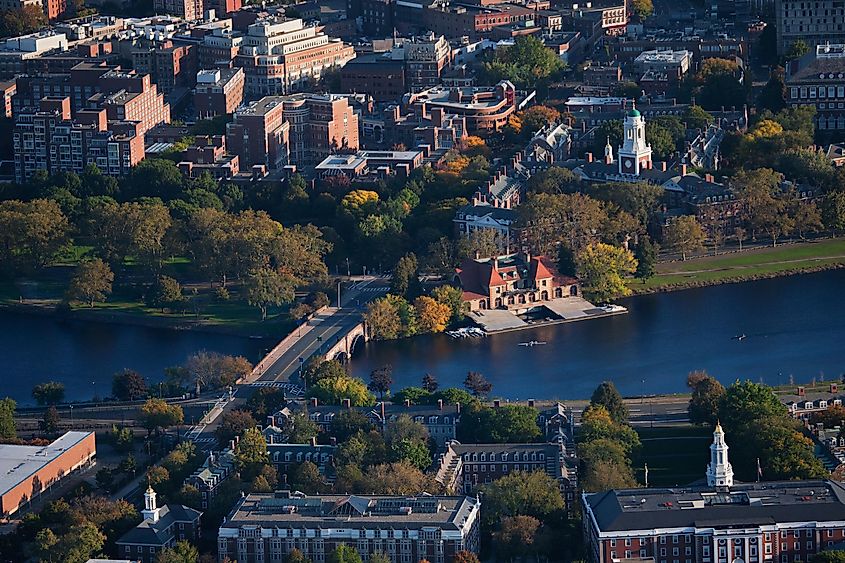 Visit renowned cultural institutions like the outstanding Harvard Art Museums and the Peabody Museum of Archaeology, along with many other museums throughout Cambridge. The residents enjoy living in a safe city with a dynamic vibe and diverse racial and ethnic make-up. Although everything seems to revolve around the famous universities, the thriving city was recently named the best in the United States to be a young professional, thanks to the inventive crowd and all the start-ups.
Lynn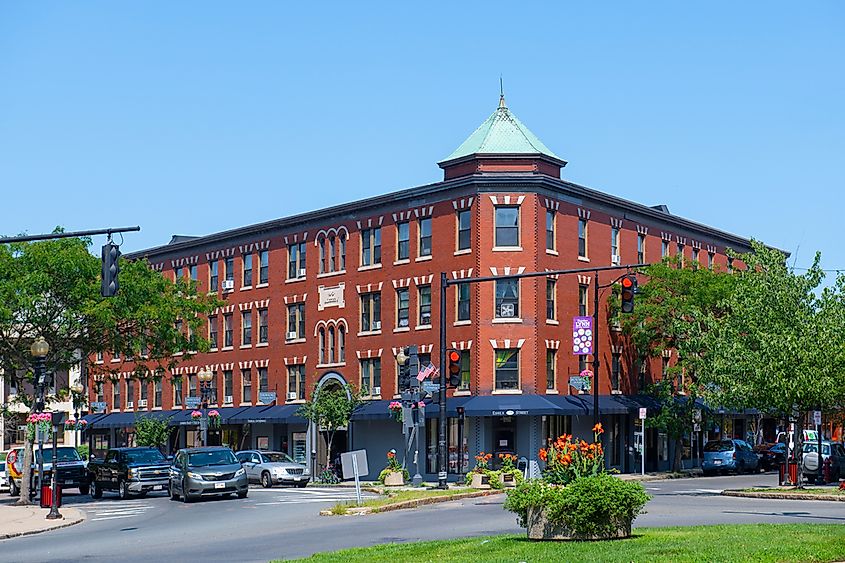 The city of Lynn, northeast of Boston, boasts two beautiful waterfronts, the Nahant Bay and the Broad Sound. Enjoy endless scenery along with a galore of pursuits to spend days exploring without a common venue. Born in this scenic location in 1850, Lynn became a popular destination in the region to live, with significant growth to become one of the biggest cities in Massachusetts by population today. Join the robust city of 94,300 hardworking residents with a median age of 35.7.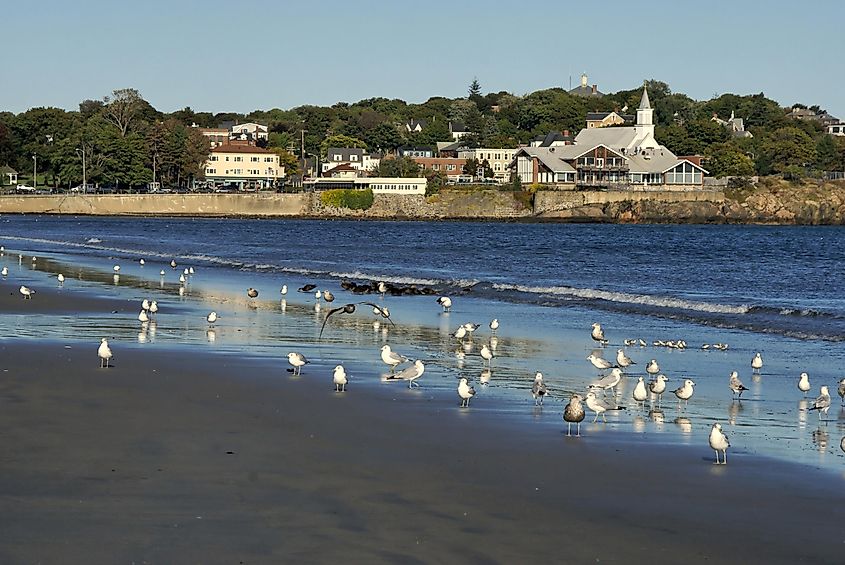 The thriving college city is the reputable home to the highly-rated Boston University and headquarters to HubSpot and Mathworks. In 1942, the first US jet airplane engine was built at the General Electric plant. With many large companies headquartered in Lynn, you can expect great services in your daily life or on vacation, along with many places to blow off steam after work like bars and green spaces. Live in this city, and you could be making the median income of $61,572 to make affordable mortgage payments for the median home price of $380,600.
New Bedford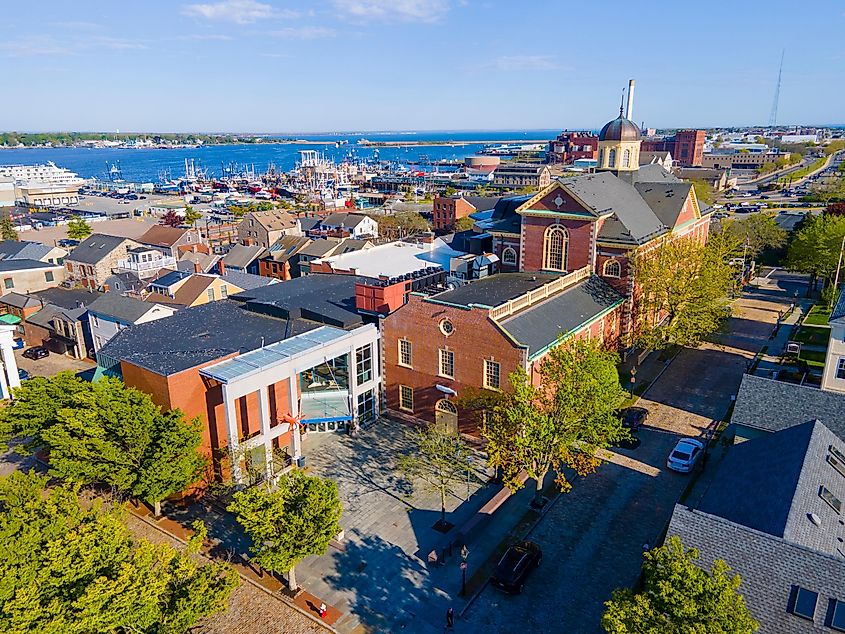 The family-friendly city boasts the popular, well-maintained Buttonwood Park Zoo, as well as the wonderful New Bedford Whaling National Historical Park with the natural and cultural history of the city. Locals enjoy living in New Bedford because of the significant role it plays in the state's and national economies as the number one fishing port city in America. The massive fishing fleet means tons of seafood for export, as well as a galore of it served up in every way imaginable at many restaurants of all dining styles. Try the local favorites like Antonio's and The Black Whale, and you will never go back to another.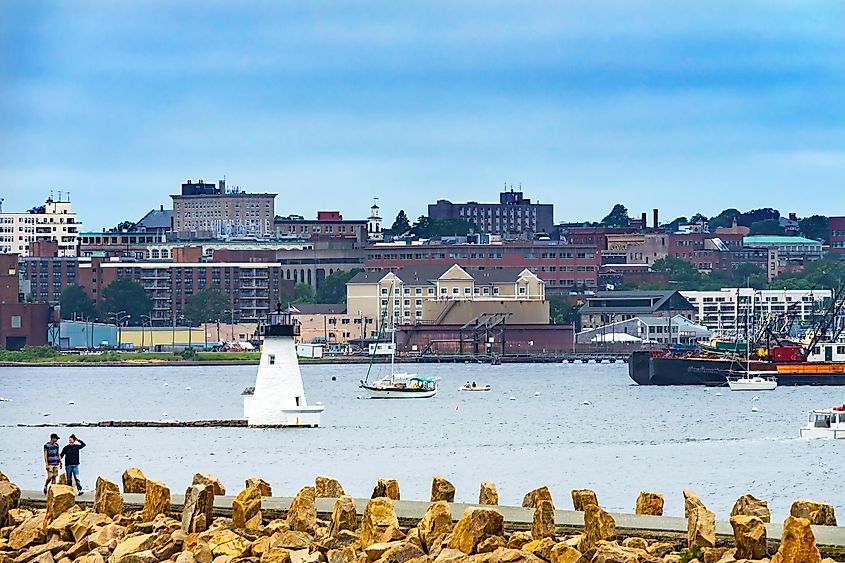 Live among a young vibe with a medium-aged population of 35.8 years old and enjoy a crowdless scene with a sparser population density than other big cities in this state. The deeply historic city, with a name reminiscent of its founding in 1787, is one of Massachusetts' most populated cities, with just under 95,500 residents. With many working in the tertiary industry, you can expect to make a mean annual income of $47,305, which is more than enough to comfortably buy your own place at the average home value of $243,300 in New Bedford.
Newton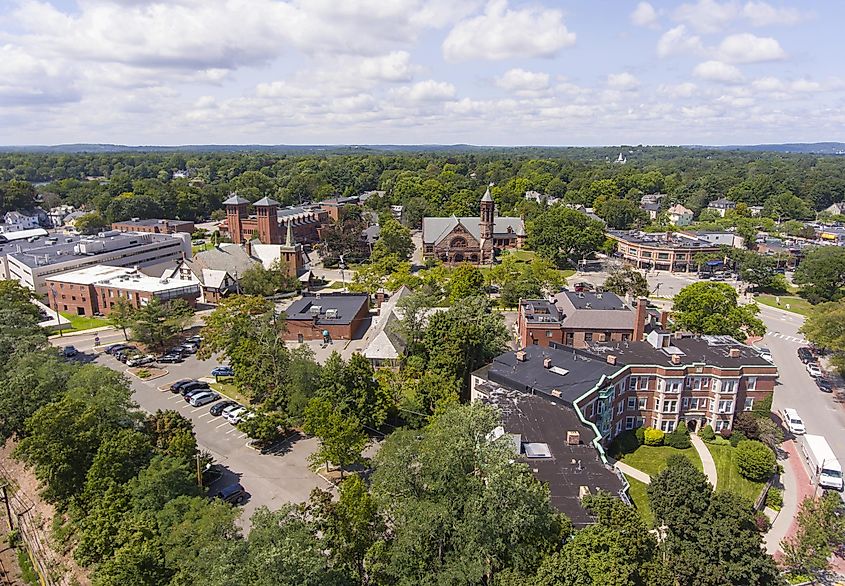 The delightful "Garden City" is a must-visit when in Massachusetts, with an unmatched amplitude of gorgeous greenery unlike any other big city in the US. Enjoy easy access to this, one of Boston's oldest suburbs, which is only twenty minutes in traffic from the capital due west. Newton sits steeped in history and sights in an area first settled in 1630 and is reminiscent of beautiful Victorian architecture and historic mansions. Newton is a safe, family-friendly city with one of the best public school systems in the Commonwealth.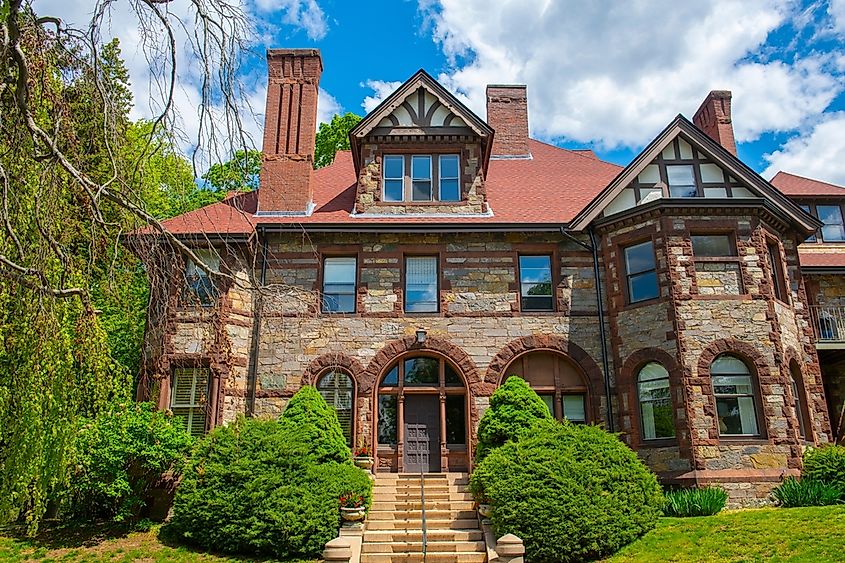 Live in one of its thirteen "villages," each with a distinct look, character, feel, and identity. You will love making the Newton Center your weekend pursuit or even a daily habit, replete with booming shops and businesses along the streets, as well as the near-city's largest park along the beautiful Crystal Lake. Enjoy top services throughout, as well as annual events like the Boston marathon in April along the Commonwealth Avenue in between beautiful buildings and a statue-studded grassy mall.
Northampton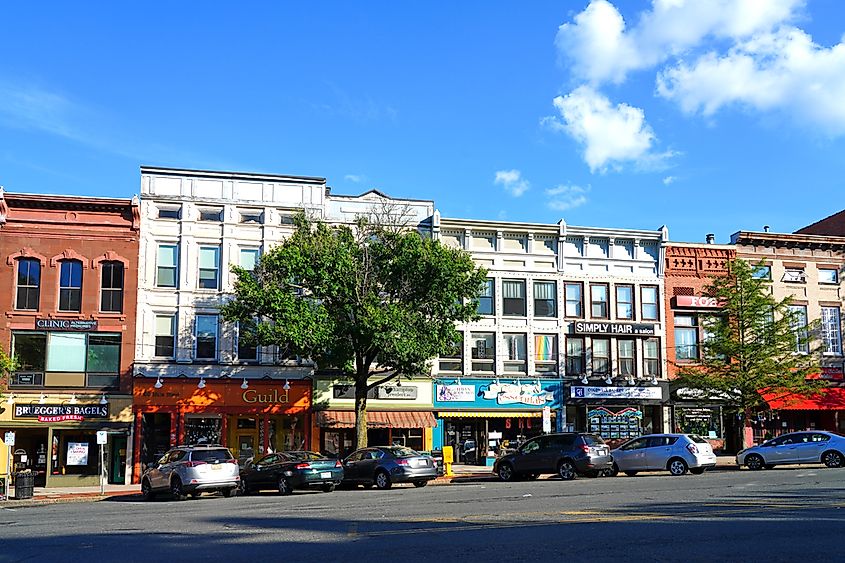 Northampton is a truly unique small city within the "Knowledge Corridor." Find this must-visit college town with a bohemian vibe and a picturesque downtown just across the winding river from Amherst. The rich, historically artistic life and thriving music scene delight residents and attract many tourists. Immerse yourself in the palpable counterculture of the liberal city hub amid the walkable downtown. Peruse through the wealth of art galleries, quirky shops, and performing arts venues, and stop for lunch or dinner at one of the many fresh farm-to-table restaurants.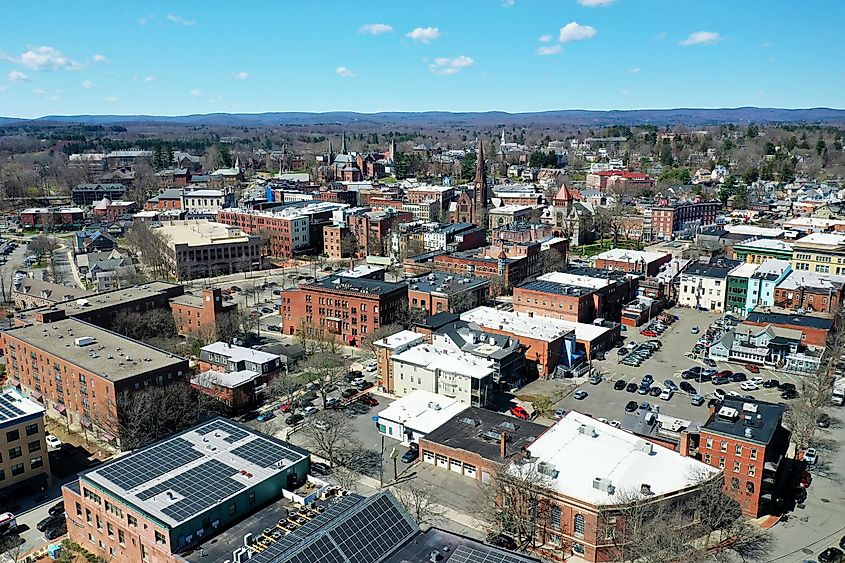 Visit in time for the regular art exhibitions, concerts, and plays that make it hard not to stumble on an event with posters throughout the city. Northampton is pretty addicting, with sights and an affluent lifestyle that make you want to stay part of the happening city. Move in and never look back if you can afford a more expensive lifestyle and housing prices, despite some crime in the city. You will enjoy life amid a robust young community, comprising mostly students, artists, and political activists.
Salem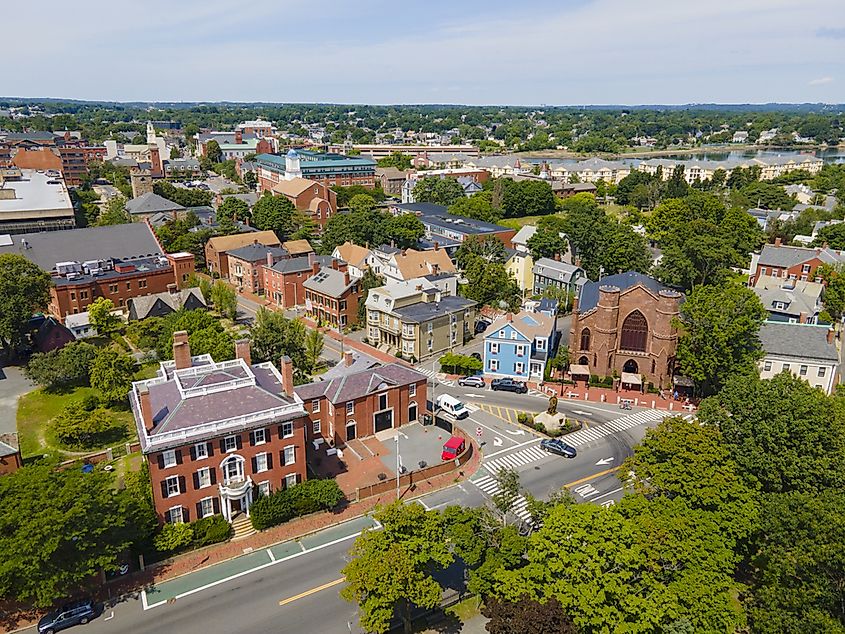 The charming seaside city of Salem sits steeped in deep and unique history. It is the famed site for the witch trials in 1692, not long after being founded in 1626 along the sheltered Salem Harbor, now an attractive oceanfront. Revisit this intriguing past at the world-class Peabody Essex Museum, one of the top tourist attractions in the entire state. The historically prominent port in the US also played a significant role through the American Revolutionary War, having developed from the lucrative Old China Trade.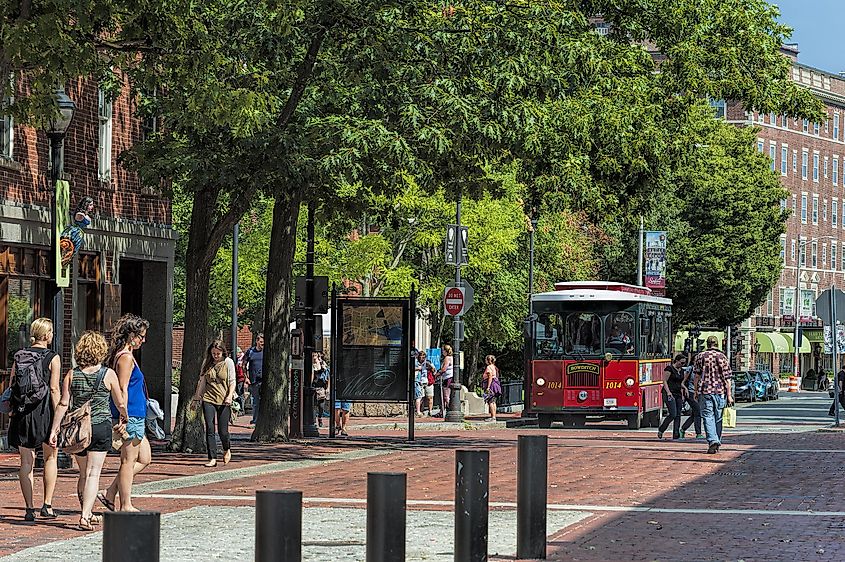 Immerse yourself in the scenic maritime heritage on display along the streets lined by hundreds of well-preserved old buildings. Spend some time at the standout Witch House and House of Seven Gables, the sights that even locals revisit time and again. Despite some "overtourism" in recent years when international travel was constricted, Salem remains a popular destination to live among thrill seekers with its vibrant attractions and better affordability than many other parts of Greater Boston.
Somerville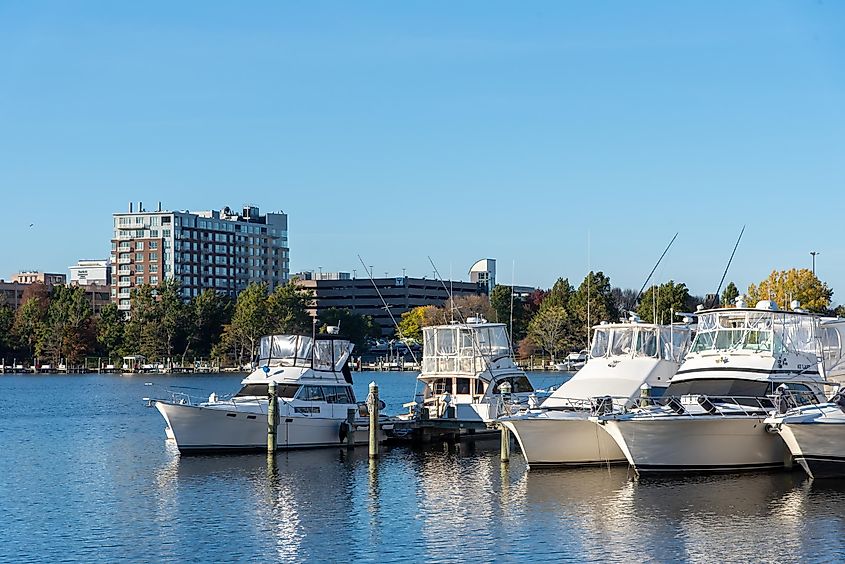 Although it has the derogative moniker "Slummerville," Somerville's massive area northwest of Boston and north of Cambridge commonly ranks top among the state's best-run cities. The mostly residential suburb boasts many green spaces for outdoor outings, as well as a top-notch dining and drinking scene to recharge after breathing all that fresh air. Today, the thriving city, like never before, is centered around Davis Square and Union Square, with lively bars to hit up in the evening.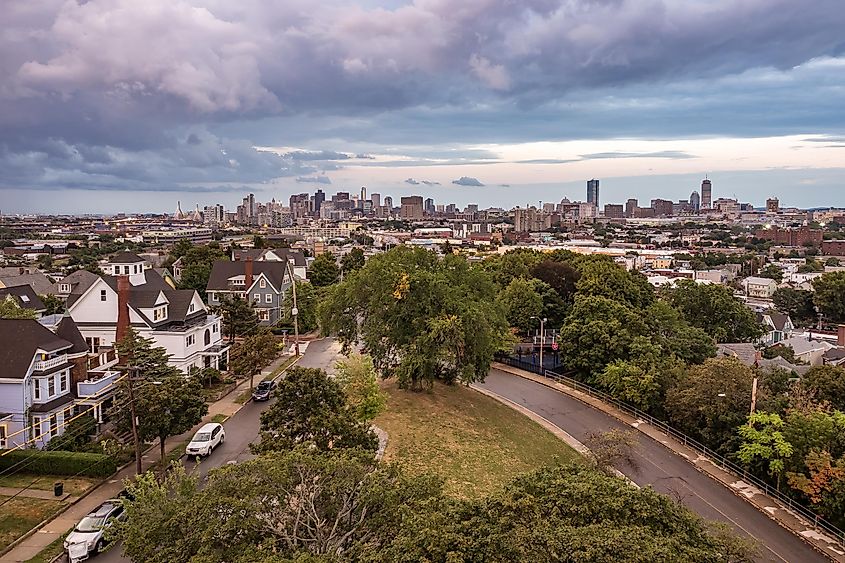 You will have a brilliant time perusing the bustling local shops and restaurants on foot or via the great transport links to downtown and Harvard. Stop by the Tufts University campus with its nice architecture and programs that locals love to attend. Become a resident of this award-winning "All-America City," amid a community that makes a palpable impact on the nation through impressive civic engagement. You will love the small-town feel and having all the perks of the city at your fingertips.
Springfield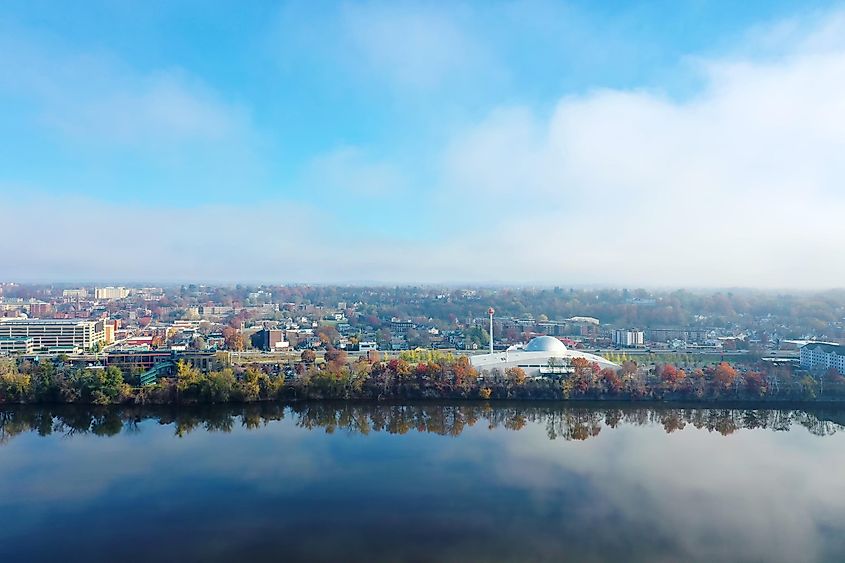 The largest city in western New England is the regional economic, cultural, and media heart with the nickname "City of Firsts." Springfield is an attractive place to live and visit along the Connecticut River's eastern edge, with entertainment and favorite attractions like the Basketball Hall of Fame and Six Flags. Enjoy the palpable feeling of a city "on the rise." Springfield is already home to numerous renowned inventions and is undergoing a cultural renaissance and economic endowment.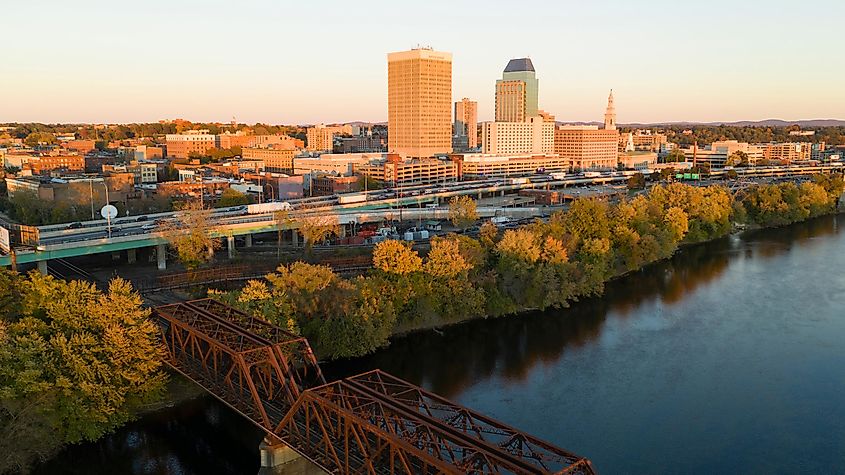 As part of the Knowledge Corridor, you will have access to ample employment opportunities, which regularly attract new companies and workers to the "happening" scene. Residents and tourists alike enjoy strolls along the walkable Metro Center and the fine old Victorian buildings in affluent neighborhoods. Check out the amazing Quadrangle's museums while visiting, and stay cultured if you decide to move in.
Worcester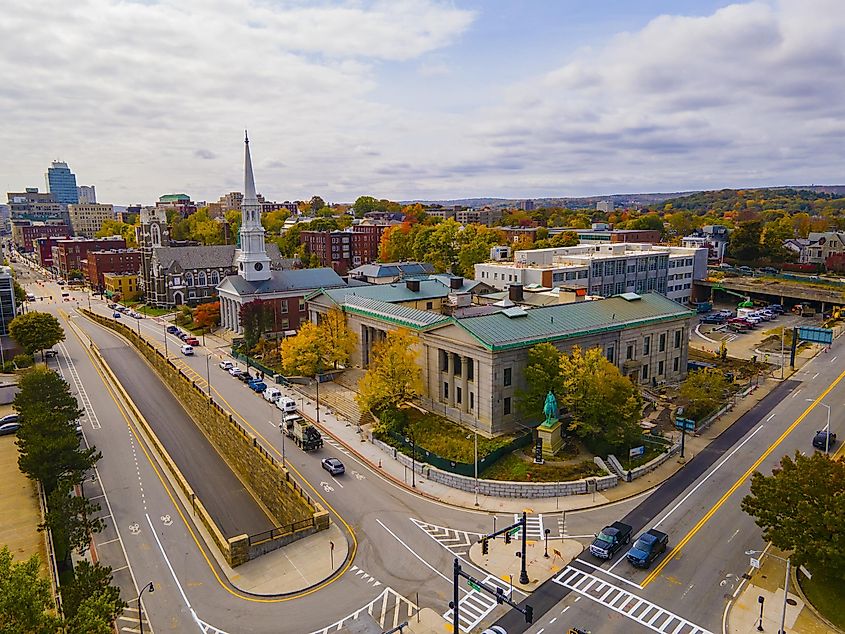 This city in the heart of the state is among the best places to live in Massachusetts and definitely worth exploring on a visit; it's about an hour's drive due west from the state capital. Check out the renowned gander of the huge Worcester Art Museum with its many exhibitions to discover as your first stop to get acquainted with the city. Head to the Bancroft Tower, crowning Worcester since 1900, and recharge at the popular Mezcal Tequila Cantina, where you'll find some incredible dishes, like the most-revered fried haddock tacos, and cocktails, including the spicy "rattler."
The "Heart of the Commonwealth" grew quickly through manufacturing and industrial businesses since its incorporation on April 2, 1731. Worcester is the state's second-most populated city with a bustling population of over 185,000 and is still looking for more with job openings in Hanover Insurance Group, UMass Memorial Health Care, and the Rand-Whitney Group. Live amid a younger feel with the median age of 34.5 years and a large student body attending the top-ranked University of Massachusetts Medical School. Enjoy the beautiful fresh air of Elm Park on your days off, but work hard and you could be making the median annual income of $57,092 to quickly afford a median house valued at just $249,600.
Immerse yourself in this scenic seaside state with its strong regional accent, beautiful sights in the city, and surrounding nature from forests to mountains, rivers, and ocean coastlines. With ski resorts and beaches easily accessible from its big cities, you will have a quick getaway anytime of the year to your favorite places. Visit bohemian Northampton for the arts or the inventive Knowledge Corridor cities.
The extremely diverse state, with its jagged coastline, seaside resorts, and iconic destinations, will pull you right in. All the sports teams and the best seafood of your life, as well as affordable housing, universities, and employment opportunities, will make you say "It's a beautiful life" every day.