Where Is The Buzzards Bay?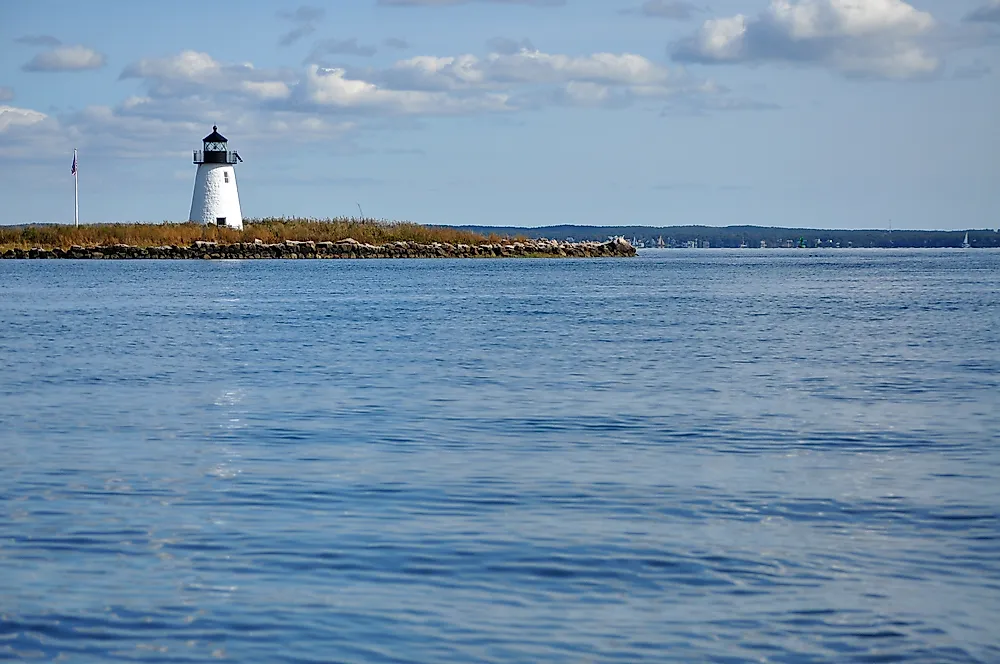 Buzzards Bay is located off the Atlantic Ocean on the eastern coast of the US in the state of Massachusetts. This body of water averages thirty six feet in depth and measures approximately twenty one miles long, eight miles wide, and covers a total surface area of 250 square miles. The historical origin of Buzzards Bay dates back to colonial times when settlers mistook osprey (also known as sea or river hawks) for buzzards. Buzzards are members of the raptor bird species and can measure between 16 and 23 inches in length and weigh approximately 0.9 to 3 pounds. Ospreys are larger in size but are also classified as raptors. These birds usually measure about 24 inches long and can weigh between 2 to 4.6 pounds.
Islands
Buzzards Bay is home to a number of islands including the Bird, Gull, Onset, and Wickets Islands. Bird Island is notable not only for its roseate tern sanctuary and breeding area but also for the historic Birds Island Lighthouse which rises to a height of thirty six feet. Other lighthouses in the region are located in Ned Point, Dumpling Rock, Cleveland, and Wing Neck. Gull Island is uninhabited while Onset Island can only be accessed by boat and is currently home to about fifty private summer residences. Wickets Island occupies only 4.6 acres and is named after Jabez Wicket, who was a member of the Wampanoag tribe and resided on the small island during the late 18th century.
Geography
Since the 1914 construction of the Cape Cod Canal, Buzzards Bay has been connected to Cape Cod Bay. The Massachusetts Bay is also geographically north of Rhode Island Sound which lies just south west of the inlet. The bay is separated from Martha's Vineyard in the south by the Elizabeth Islands. The largest community on Buzzards Bay is the city of New Bedford which is home to about 95,072 permanent residents. Historically, during the 19th century this settlement served as a key whaling port, thus earning the nickname "The Whaling City".
Tourism
Key factors that have made Buzzards Bay popular as a tourist destination include the various water related activities available in the area, in particular fishing and boating. In keeping with its marine milieu the coastline of the bay features an array of fishing ports, hotels, and yachting clubs. Harbors located on the bay are also home to a numerous shellfish beds which can only be harvested by obtaining a permit. Buzzards Bay is also home to The National Marine Life Center which doubles as a natural marine history museum and wildlife rehab center. The facility specializes in treating and then releasing stranded and injured sea turtles and other ocean mammals.
Environmental Protection
Due to the environmental importance of the local region, the Buzzards Bay National Estuary Program was started in 1985 with the aim of protecting and revitalizing the water supply and biodiversity found in the bay and its surrounding areas. Financed in part by the U.S. Environmental Protection Agency, Buzzards Bay is considered a nationally important estuary which requires protection from various levels of government in order to combat the harmful effects of man-made hazards such pollution and habitat destruction.