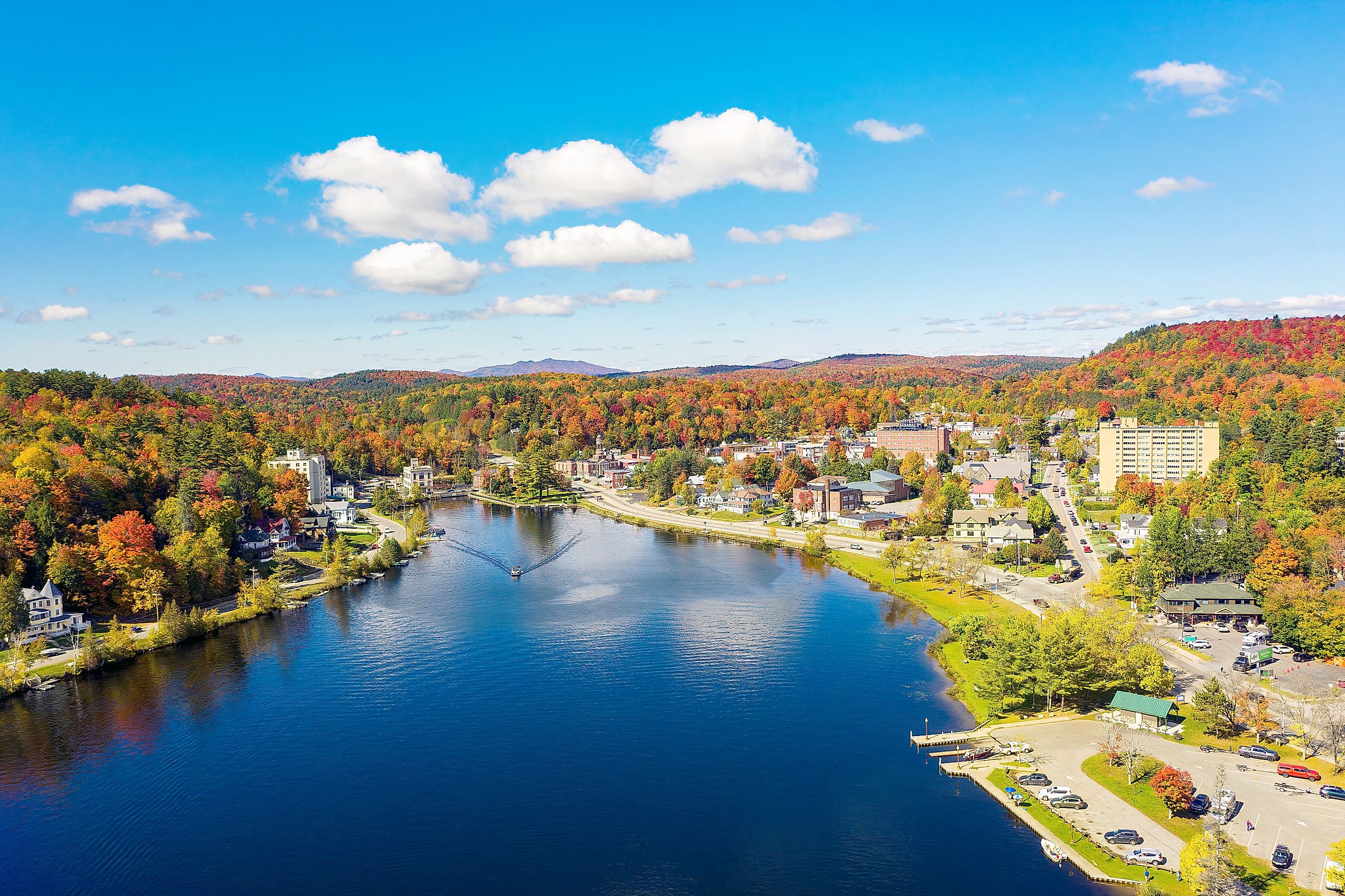 8 Most Charming Cities In The Adirondack Mountains
Located in upstate New York, the Adirondack Mountains are an incredibly charming mountain range filled with picturesque towns that offer a variety of activities for nature lovers and adventure seekers alike. From hiking through vibrant forests to skiing down powdery slopes, the region has a lot to offer, and its many villages provide travelers ample opportunities to explore.
Explore some of the most charming cities in the Adirondacks -- each boasting breathtaking scenery, unique attractions, and delicious cuisine! Whether you're seeking outdoor thrills or just looking for some time away from it all amidst beautiful rolling hillsides, these cities have something special just waiting for you.
Plattsburgh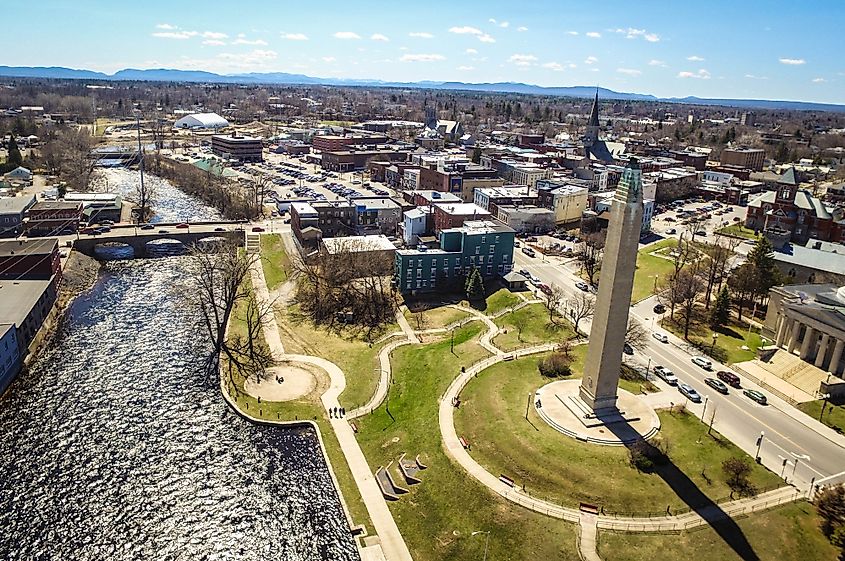 With a population of over 19,000, Plattsburgh is the most populous city in Clinton County and one of the most charming cities in the Adirondack Mountains. Plattsburgh's downtown area is known for its historic architecture; many buildings are listed on the National Register of Historic Places. The city has multiple parks, including Cumberland Bay State Park, which offer visitors great opportunities to enjoy outdoor recreation.
The city also boasts a thriving cultural district with plenty to explore. You can take in performances at Strand Theater or visit art galleries like Plattsburgh State Art Museum. For foodies, Plattsburgh is home to many great restaurants, such as the Plattsburgh Brewing Company.
Saranac Lake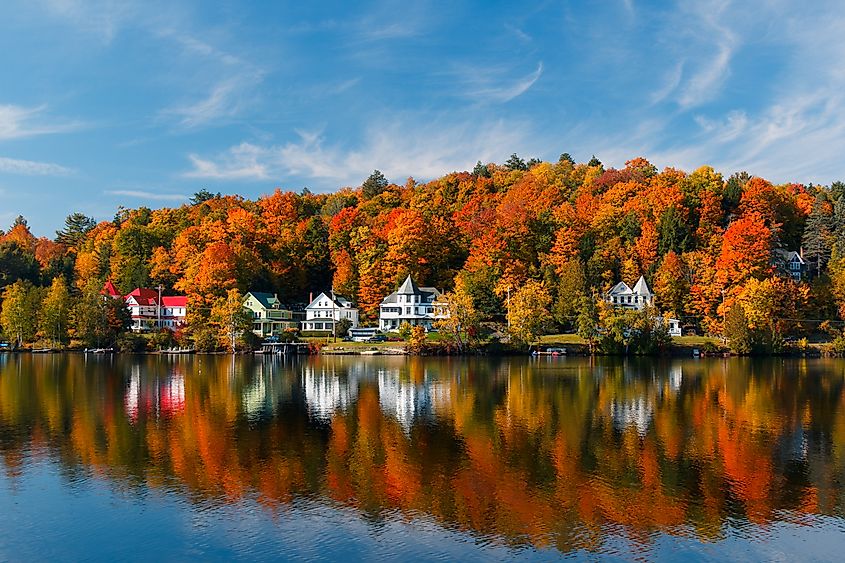 Saranac Lake is a small city surrounded by pristine forests and breathtaking lakes. It's an excellent place for all types of vacationers, from romantic getaways to family trips and outdoor adventures.
The first thing that will come to mind when thinking about visiting Saranac Lake is outdoor recreation. Nestled among the mountains, there are endless opportunities for hiking, camping, skiing, and snowboarding in the winter months. There are plenty of trails to explore including those on Ampersand Mountain or Mount Pisgah which offer stunning views over the village and surrounding mountains. For a more relaxing day, visitors can explore the calm waters of Saranac Lake by kayak or canoe.
Additionally, there are plenty of restaurants and cafes to sample delicious food while enjoying views over the lake or mountains. There are also a number of spas and wellness centers to help you relax after a day of outdoor activities. Saranac Lake is an idyllic place to escape the hustle and bustle of everyday life, while still offering plenty of things to do.
Saratoga Springs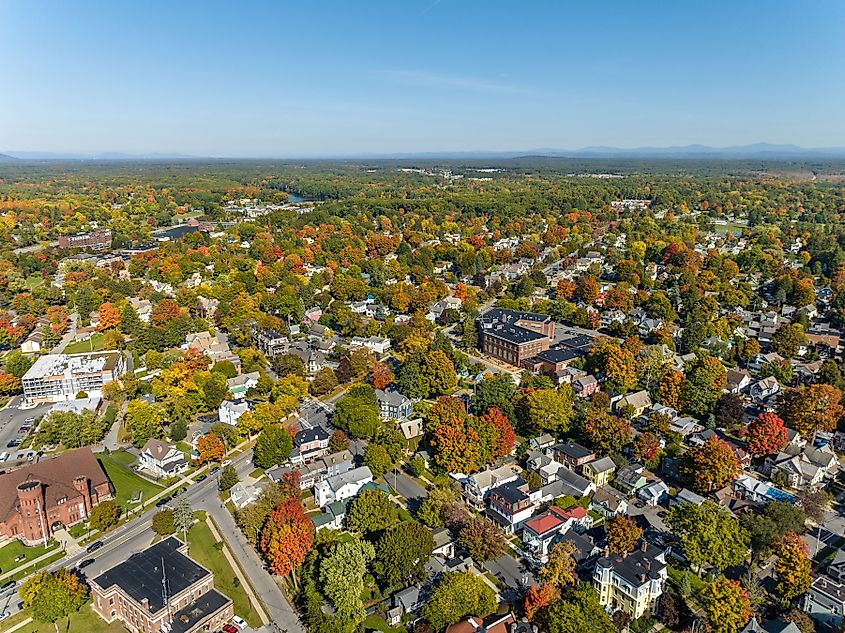 Nestled in the foothills of upstate New York, Saratoga Springs offers visitors a unique combination of stunning natural beauty and vibrant urban life. From historic buildings to lush parks and gardens, there's plenty to explore in this city by the lake.
Known as "The Spa City," Saratoga Springs has long been celebrated for its 18th-century springs and renowned mineral baths. Visitors can experience their healing properties by soaking at one of several spas located across town. One such spa is Roosevelt Baths & Spa at The Gideon Putnam Hotel, where guests can enjoy Swedish massage, reflexology, aromatherapy, and mineral-rich hydrotherapy.
In addition to its spas, Saratoga Springs has a vibrant downtown district with numerous shops, restaurants, and cultural attractions. History buffs can visit the National Museum of Racing & Hall of Fame or take in one of the many theatrical or musical performances at the historic Saratoga Performing Arts Center.
North Elba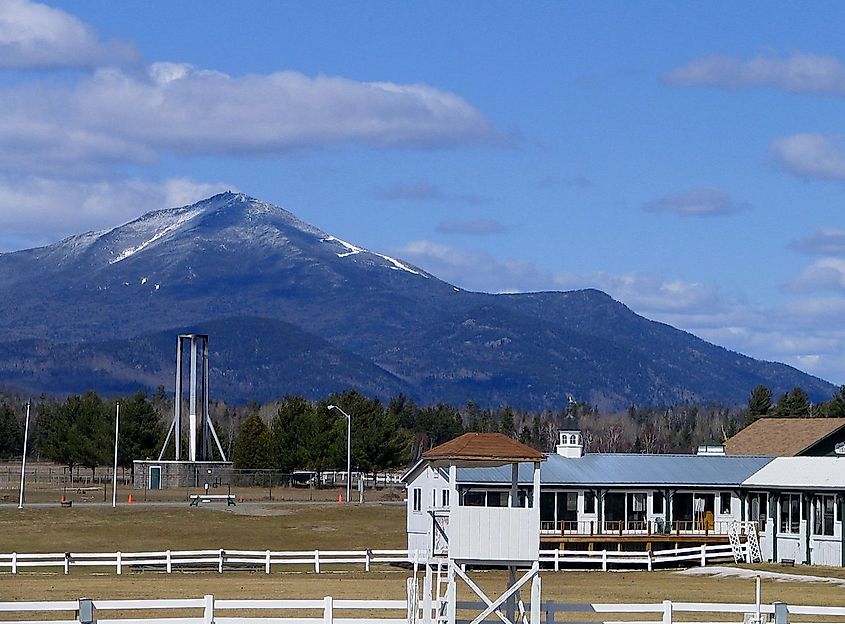 This quaint mountain city offers visitors a unique and unforgettable experience with its picturesque views, cozy atmosphere, and plenty of outdoor activities. North Elba's main attraction is its incredible scenery. The city overlooks Mirror Lake, making it a perfect spot for kayaking or canoeing on calm days. Locals and visitors alike enjoy breathtaking views all year round -- from snow-covered peaks in winter to lush green forests in summertime.
When not taking in the stunning panorama, visitors can explore all that North Elba has to offer. The village is home to many historic sites like the John Brown Farm State Historic Site. The city also offers plenty of outdoor activities for visitors of all ages. Hiking trails can be found throughout North Elba, leading to some of the most secluded areas of the region. Visitors can also take advantage of skiing opportunities at Whiteface Mountain or visit nearby Lake Placid or Saranac Lake for a day on the lake or a leisurely stroll along its shoreline.
Corinth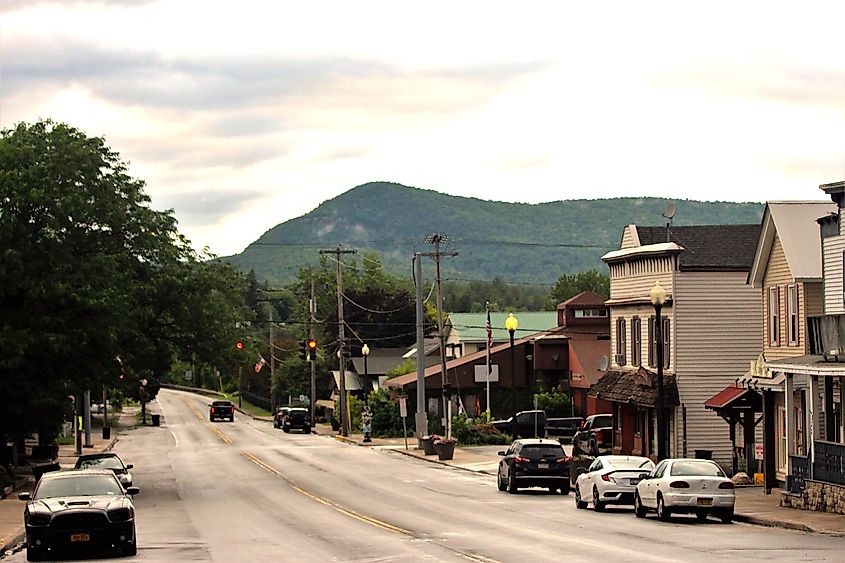 This small community has a unique mix of old-world charm and modern amenities. The town's main street is lined with historic homes and buildings, many dating back to the 19th century. Many of these structures are maintained by local residents who take pride in preserving their heritage.
One of the highlights of any visit to Corinth is exploring its numerous lakes, ponds, and rivers. From Lake Luzerne to Little Sacandaga Lake, there is plenty to explore. The area hosts several state parks and hiking trails while the village is also home to several golf courses that challenge even the most skilled players.
Corinth also offers plenty of activities for those looking for a more relaxed visit. Dining and shopping are plentiful here with many unique local restaurants and boutique shops offering everything from antiques to homemade wares. There is also no shortage of art galleries featuring local artists, craftspeople, and photographers.
Harrietstown
Harrietstown offers a variety of year-round activities that are sure to delight all visitors. Whether you're looking for outdoor adventure, cultural experiences, or simply want to relax and take in the scenery -- Harrietstown has something for everyone.
In the warmer months, outdoor enthusiasts will find plenty to keep them busy with opportunities like skiing, snowshoeing, fishing, hiking, cycling, and more. Not only that, but the stunning beauty of Harrietstown itself is worth exploring. Take in the breathtaking views of the Adirondack Mountains as you wander through its quaint cobblestone streets and explore its charming historical buildings and churches.
The city of Harrietstown also has plenty to offer culturally. It's home to many art galleries, and theatres. Visit during summer months and you'll find a variety of shops, restaurants and cafes serving up delicious local delicacies and drinks.
Johnstown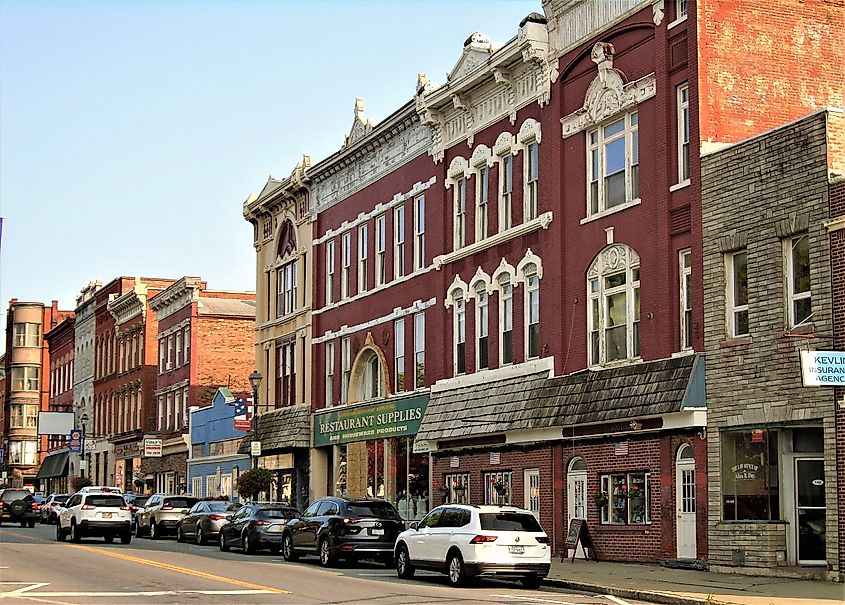 This city has been a popular destination for tourists and residents alike since it was founded in 1760. The bustling downtown area, historic buildings, and vibrant culture make Johnstown one of the most charming cities in the entire region.
The town's main attraction is its picturesque streets lined with stately homes from centuries ago, giving the town an air of old-world charm. With its quaint shops and restaurants, visitors can find plenty to explore around every corner.
Johnstown can also boast of some of the best cultural attractions in the Adirondacks. The Johnstown Historical Society Museum has a variety of artifacts from the past and is home to a thriving art scene with galleries, studios, and workshops. Music fans will be delighted to visit one of Johnstown's many live music venues, which feature local jazz, folk, and blues musicians performing throughout the year.
Lake George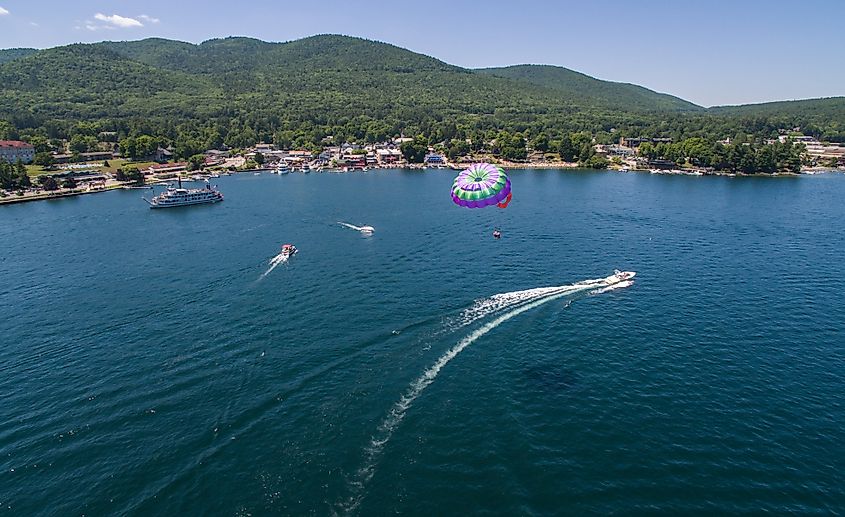 This idyllic small city offers visitors a peaceful escape from the hustle and bustle of everyday life. It is filled with historic buildings and homes that have remained largely untouched over time. As you walk along its cobblestone streets, it's easy to imagine what life must have been like many years ago.
One of Lake George's main attractions is its sparkling lake. Visitors can rent boats or take part in fishing charters to explore its many bays and inlets. Swimming, sailing, kayaking, and stand-up paddle boarding are all popular activities to enjoy on the lake. The waterside village overlooks a stunning mountainscape which often provides a dramatic backdrop for the sunsets.
In addition to its natural beauty, there is plenty of culture to explore in Lake George. Visitors can take part in historical tours or explore one of the many museums located in town. Shopping enthusiasts will love browsing through antique shops and savoring treats from local eateries.
In Summary 
The Adirondack Mountains are the perfect getaway for a relaxing and picturesque vacation. With its breathtaking natural beauty, rich history, thriving towns, and diverse range of activities this majestic landscape offers something for everyone. Whether you're looking for an adventure, or just want to take in all these amazing cities have to offer, you won't be disappointed by the eight most charming cities in the Adirondack Mountains. So why not make your next vacation one that you won't forget? And share with your family and friends just how wonderful and romantic the Adirondack Mountains really are. You can explore it all firsthand on this exciting adventure!