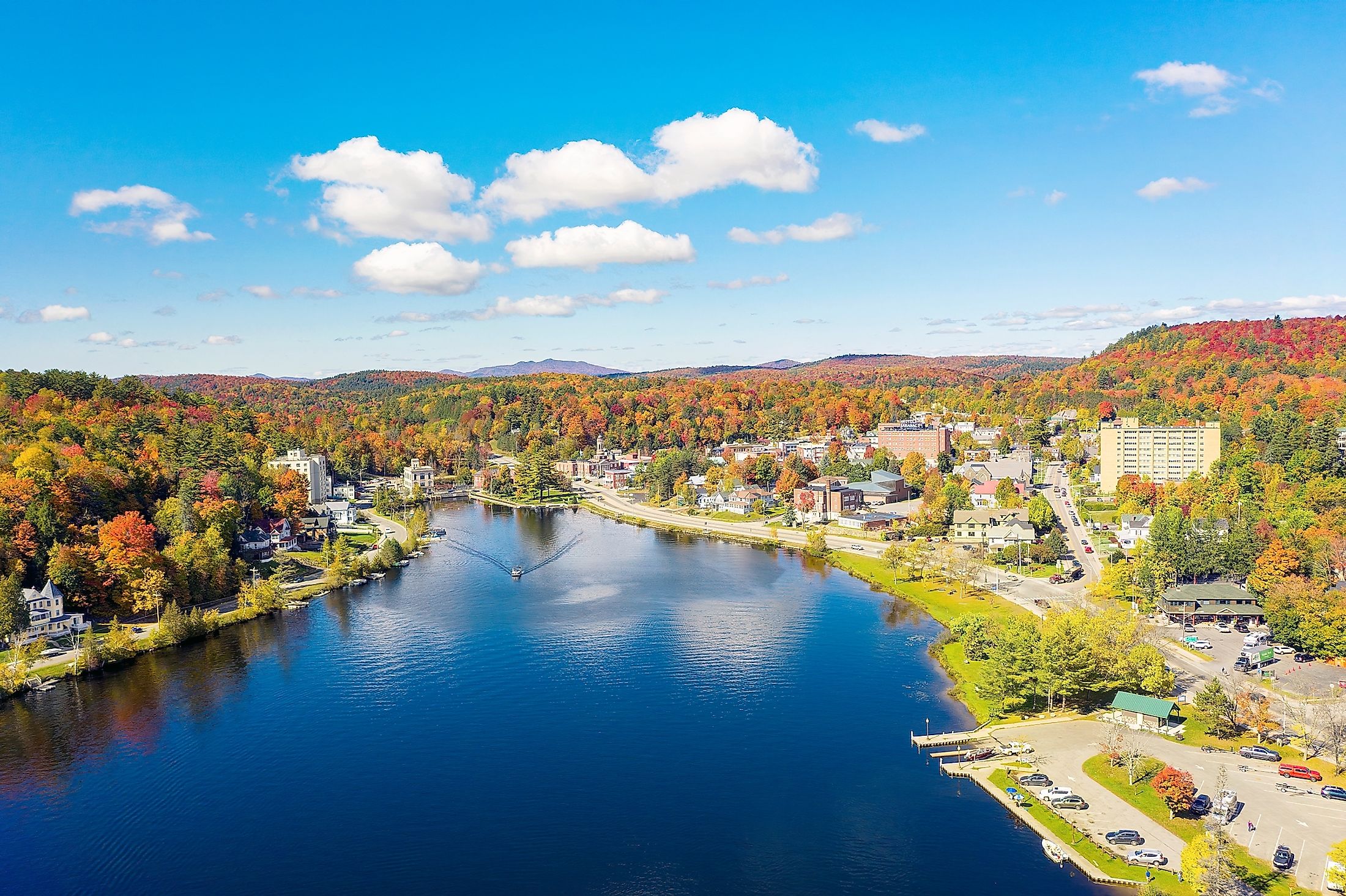 Saranac Lake is a small village situated about 14km west of Lake Placid in the US State of New York. One of the most picturesque settlements in upstate New York, Saranac Lake is filled with stores, hotels, and local eateries. The National Geographic Adventure Magazine has praised Saranac Lake as one of the "Best Places to Live" since it is filled with a rich history, an active art scene, and an intact and resilient downtown. Saranac Lake covers portions of three municipalities, namely North Elba, Harrietstown, and St. Armand; and the state's two counties, Franklin and Essex.
Geography And Climate Of Saranac Lake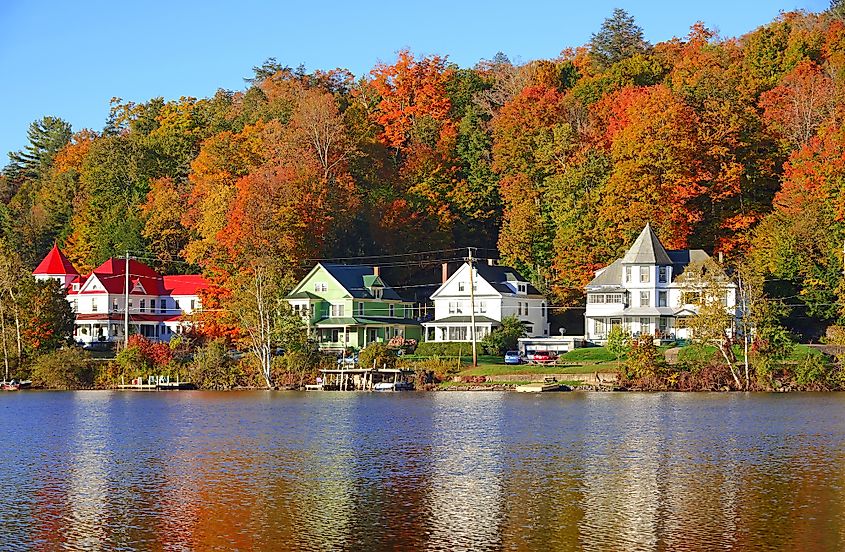 Saranac Lake covers a total area of 8.18 sq.km, of which 7.54 sq.km is occupied by land and 0.64 sq.km is covered by water. The nearby major cities include Plattsburgh about 80km to the northeast; Albany about 238km to the south; and Burlington, Vermont about 111km to the east. The Canadian city of Montreal is situated about 166km to the north of Saranac Lake. 
As per the Koppen Climate Classification, Saranac Lake experiences a humid continental climate. The winters are chilly, snowy, and usually cloudy in Saranac Lake, while the summers are pleasant and partly cloudy. The average annual temperature ranges from 4°F to 76°F, rarely falling below -17°F or rising above 84°F. The perfect time of year to visit Saranac Lake for warm-weather activities, according to the tourist score, is from late June to late August. The 3.9-month warm season, which runs from May 22 to September 18, has daily maximum temperatures that are, on average, above 66°F. Having an average temperature above 76°F and below 53°F, July is the year's warmest month at Saranac Lake. The average daily maximum temperature during the 3.3-month cold season, which runs from December 2 to March 13, is below 35°F. With an average low temperature of 6°F and a high temperature of 25°F, January is the year's coldest month at Saranac Lake.
Brief History Of Saranac Lake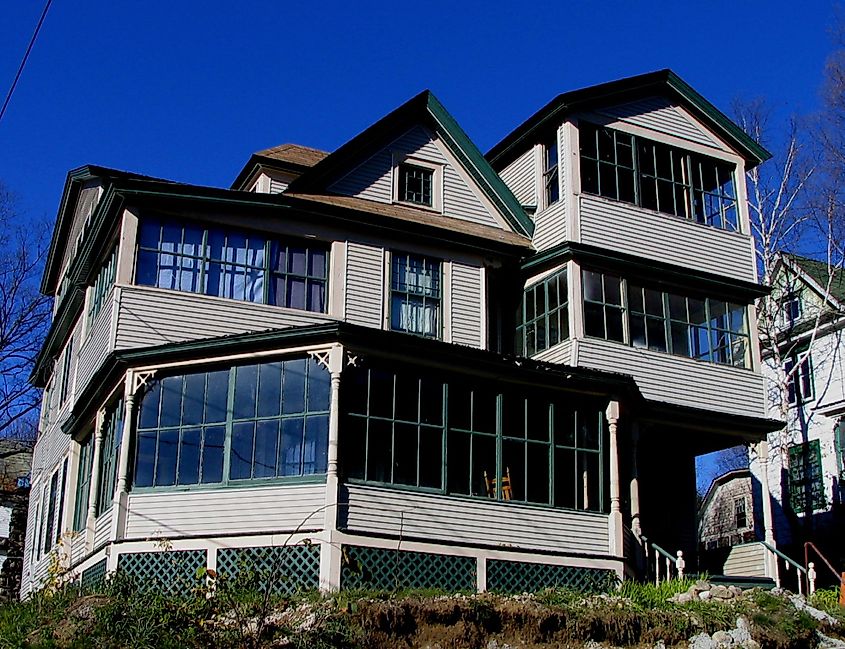 At the beginning of the 1880s, Saranac Lake was a vibrant city focused on industry and recreation. When the tuberculosis epidemic was at its worst, Saranac Lake was a well-known destination to "take the cure." The architecture of the village and its surroundings, as well as the astounding diversity of people who came here in search of a cure, and many of whom stayed, were all strongly impacted by this history.
Population And Economy Of Saranac Lake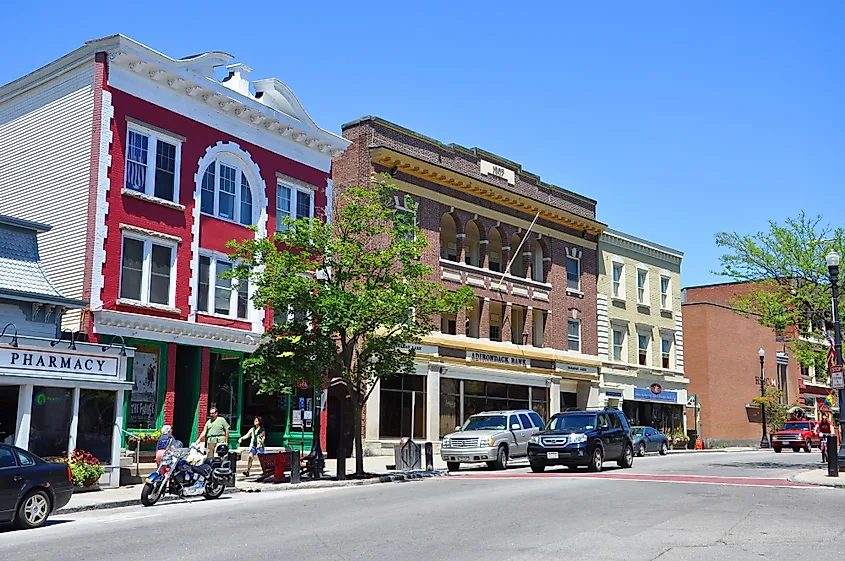 Saranac Lake has a population of 4,783, as per the latest US Census. Saranac Lake's population has fallen by -2.13% from the most recent census, which shows that there were 4,887 residents there in 2020 and is currently deteriorating at a pace of -1.08% annually. White (Non-Hispanic) (88.8%), Black or African American (Non-Hispanic) (3.88%), Two+ (non-Hispanic) (2.27%), White (Hispanic) (2.18%), American Indian and Alaska Native (Non-Hispanic) (1.69%) make up Saranac Lake's top five ethnic groups. The median age of Saranac Lake is 41.9, and the median household income is $51,209. 
Attractions In Saranac Lake
Ampersand Mountain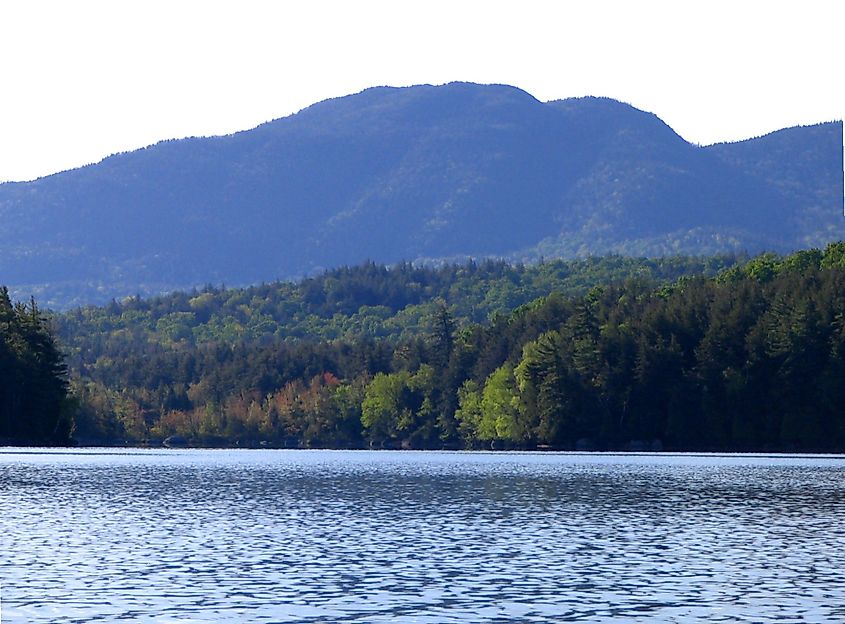 One of the top outdoor pursuits in Saranac Lake is climbing Ampersand Mountain. This mountain features a 5.4-mile hike. One is sure to be amazed by the breathtaking views of the Adirondack Mountains and the woodlands below once one reaches the summit.
Robert Louis Stevenson Cottage And Museum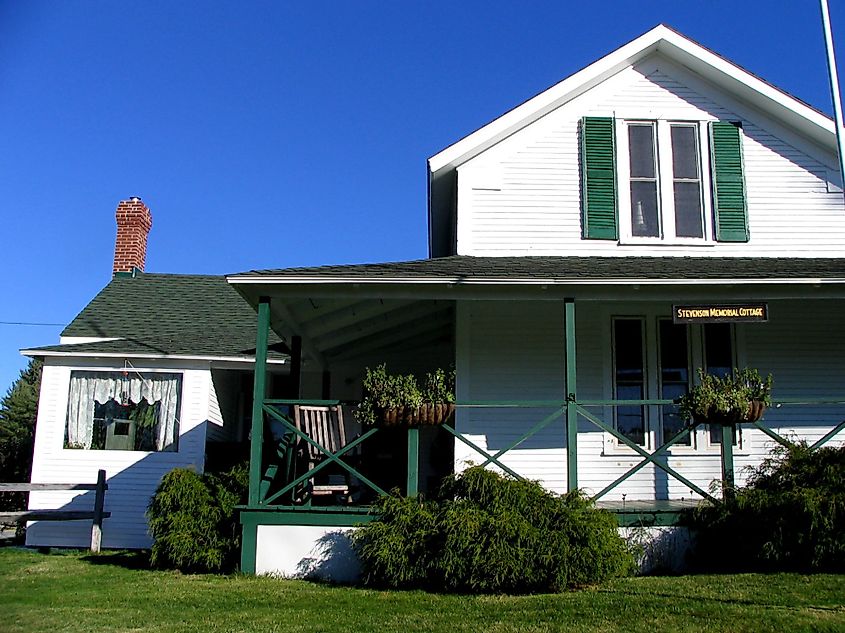 This charming, 1.5-story mansion, which was constructed between 1865 and 1886 for the well-known Scottish author of Treasure Island, was transformed into an intriguing museum in 1920. Here, visitors can witness how the author lived and discover more about his unique life.
Saranac Laboratory Museum
This well-known historical landmark in Saranac Lake was built in 1894 as a tuberculosis research facility. It underwent repair, and on Church Street in Saranac Lake, it reopened in 2009 as a public museum. The Saranac Laboratory Museum has grown to be one of the community's most popular tourist destinations since its reopening.