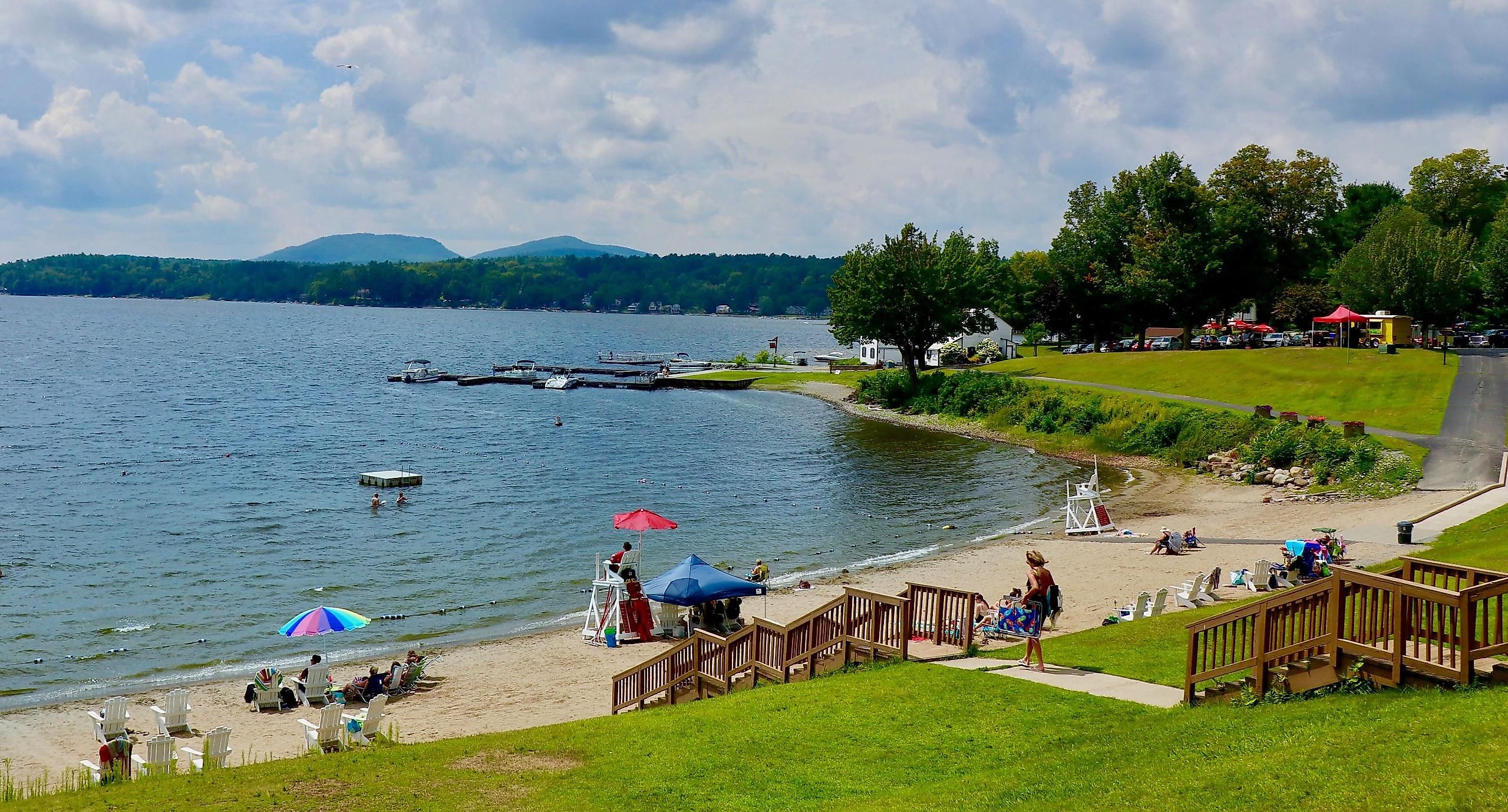 7 Most Underrated Towns In Adirondack Mountains
The Adirondack Mountains offer an idyllic retreat for nature aficionados with their immaculate lakes, gleaming watercourses, and thrilling peaks. Despite this beauty, most tourists only visit mainstream attractions like Lake Placid or Saranac Lake. Many other locations in the mountain range remain underrated despite their tranquil allure amidst stunning natural landscapes. This article aims to lead the visitors on a voyage of discovery by introducing 7 underappreciated towns scattered within the boundaries of the mountains where visitors can revel in solitude while enjoying captivating wild wonders without jostling among throngs of people. Every town has its distinct appeal and unique physical features that set it apart from others. Schroon Lakes' relaxed waterfront charm or Old Forge's scenic village aura are two examples which making them alluring destinations for any adventurer seeking respite in raw wilderness settings ripe with possibility waiting to explore. Treat yourself today; dive into these undiscovered gems hidden throughout Adirondack Mountain territory!
Schroon Lake, New York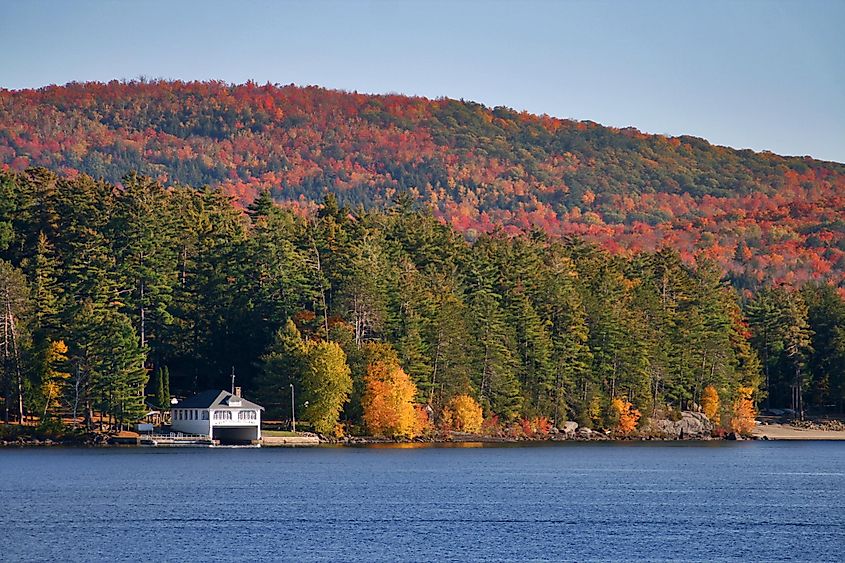 Hidden deep within the Adirondack Mountains lies Schroon Lake, a tranquil and scenic town that offers an idyllic escape for nature enthusiasts. The centerpiece of this quaint town is its 9-mile-long lake, which presents excellent opportunities for swimming, boating or angling. Visitors can explore many trails such as the Hoffman Notch Wilderness Area where they'll be in awe at captivating vistas of nearby mountains. A must-see site is Schroon Lake Marina where one has access to boat rentals or even go on a cruise around the lakefront. Throughout each year there are always various events hosted here including notable happenings like Adirondack Marathon Distance Festival along with the spirited event called "Adirondack Folk Music Festival." With small-town charm radiating daily alongside alluring natural wonders creating perfect conditions no matter who you may be looking to please; it's clear why so many people adore making their way towards this delightful destination time after time again!
Tupper Lake, New York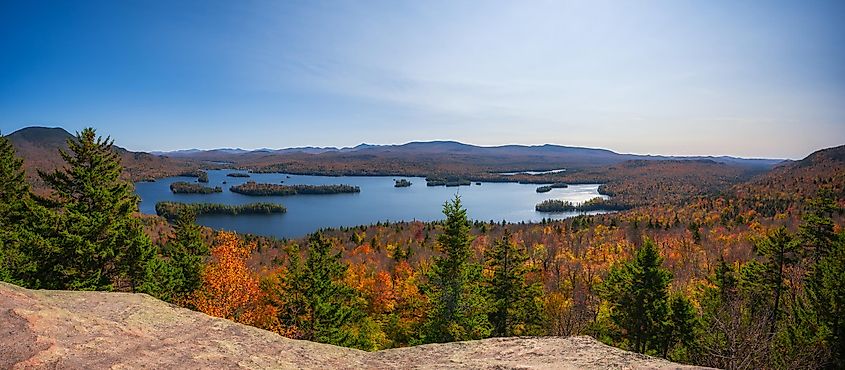 Nestled in the heart of Adirondack Park, Tupper Lake is a precious find that boasts boundless opportunities for outdoor pursuits. The town harbors the picturesque Tupper Lake; it's adorned with an plenty of verdant forests and mountains capes. Guests can delight in aquatic activities such as kayaking, paddle boarding or even fishing on this serene expanse. Additionally, renowned among travelers to armory themselves with insight about natural history around these parts is Wild Center- containing diverse exhibits including interactive ones and enthralling hikes like their Tree-top walkway offering awe-inspiring sights befitting surrounding woodlands' appeal. Tupper lakeside indulgences satiate every thirst taking inspiration from local culture ensuring all explorers searching out locales imbued Nature's marvels are well rewarded here indeed!
North Creek, New York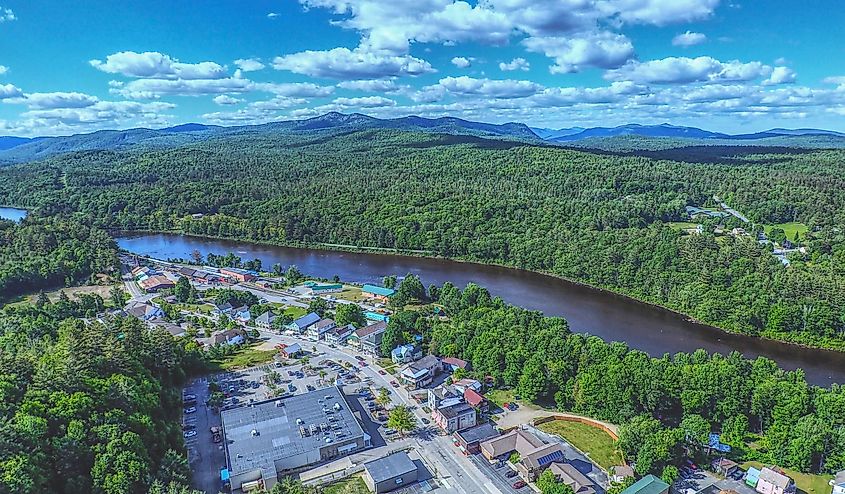 Nestled within the picturesque southern Adirondack Mountains lies North Creek, a quaint town boasting awe-inspiring natural vistas and an energetic local community. Its claim to fame is hosting Gore Mountain Ski Resort which offers supreme opportunities for skiing and snowboarding during winter months. Nearby trails such as Hudson River Gorge Trail and The North Creek Ski Bowl are perfect for those seeking adventure with hiking or mountain biking options available as well. Central to the area's charm is its namesake river. It's ideal for whitewater rafting enthusiasts or kayakers alike. History buffs should take note of must-visit attraction: The North Creek Depot Museum showcasing tales of unique cultural significance. Several annual events including Tannery Pond Concert Series and Adirondack Nationals Car Show provide even more reasons why visitors flock here year-round. To experience both vibrant culture alongside majestic views in equal measure look no further than your next destination set amidst idyllic settings that only North Creek can offer!
Long Lake, New York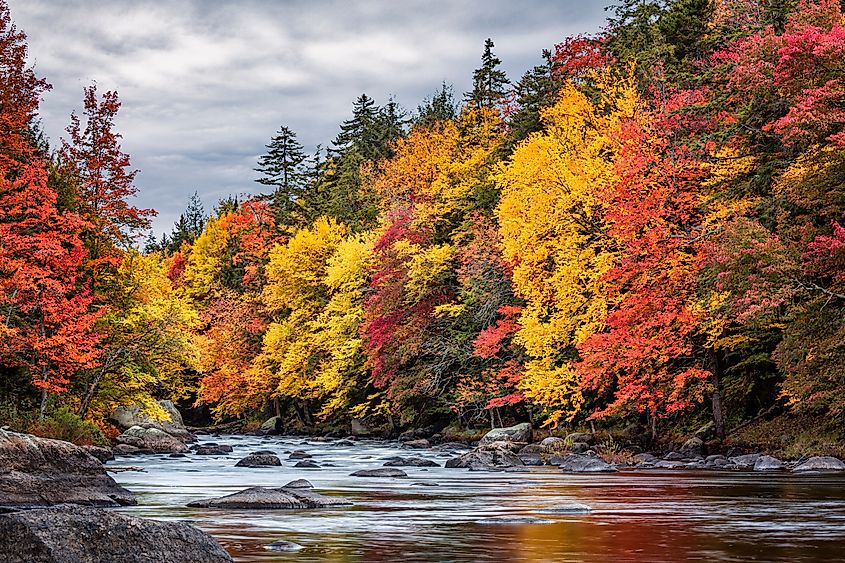 Hidden away in the center of Adirondack Park lies Long Lake, a charming town that boasts striking natural vistas and a tranquil ambiance. The town's crowning jewel is none other than its namesake body of water - an expansive lake stretching 14 miles long affording visitors with exceptional possibilities to angle for fish, paddle kayaks or go swimming. As well as this many hiking trails surround it too such as the Sargent Ponds Wild Forest and Blue Mountain Wild Forest where you can witness breathtaking panoramic sights overlooking towering mountains capes. Besides to these activities worth taking up your cherished time are those found at the museum known by locals as "Adirondack Experience" which showcases how rich their culture and heritage is; featuring several interactive exhibits from workshops on canoe-making all way through joinery woodworking lessons among others. So if escaping urban life distractions sounds like bliss then why not book yourself into Long Lake sanctuary?
Indian Lake, New York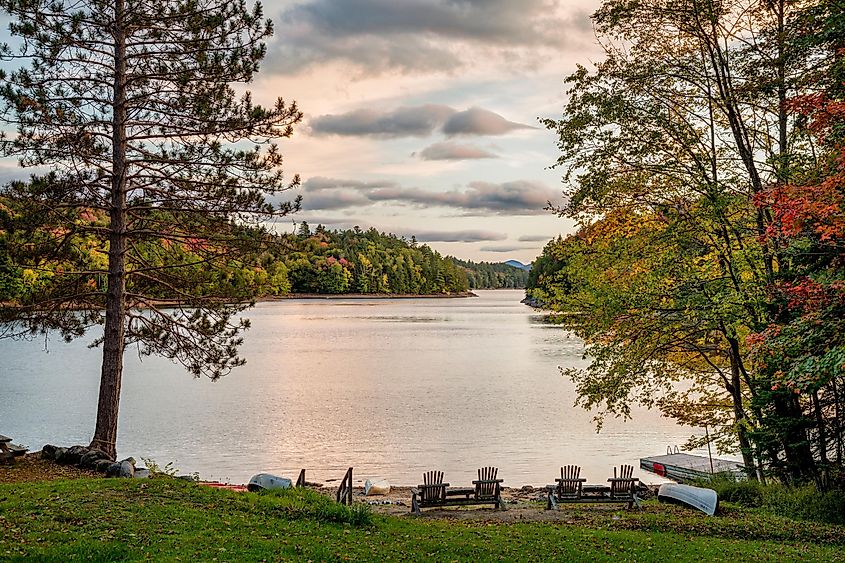 Nestled within the heart of Adirondack Park lies Indian Lake, a tranquil town boasting stunning natural landscapes and a fascinating history. The crown jewel of this picturesque destination is its namesake lake with 12 miles in length. That presents visitors with unparalleled fishing, boating, and swimming experiences. Travelers seeking adventure will relish exploring nearby hiking trails like Siamese Ponds Wilderness Area or Cedar River Flow offering breathtaking views of surrounding mountains capes. With year-round events such as Great Adirondack Moose Festival or Indian Lake Winterfest hosted by locals throughout each season; adventurous spirits are sure to adore everything Indain has on offer. All who long for immersion into nature's beauty combined with rich regional charm must make their way here at least once.
Old Forge, New York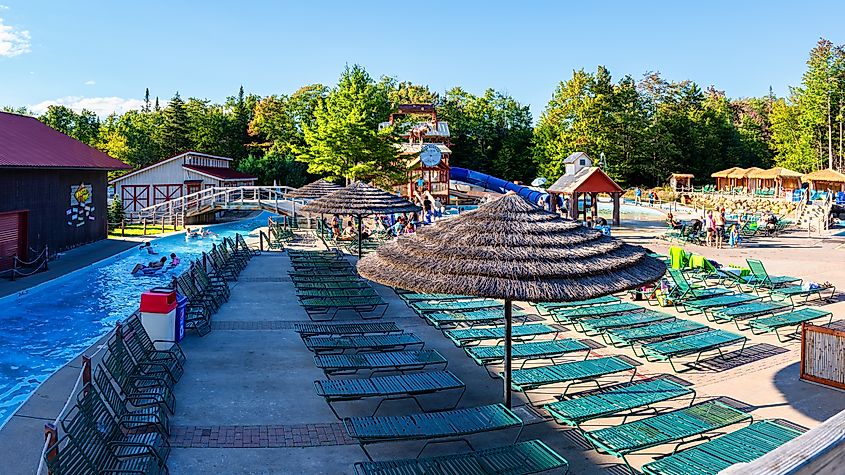 Old Forge is a charming small town which locates in the Adirondack Mountains' southwestern region. Its natural beauty and cultural vitality are nothing short of exquisite, with its focal point being Old Forge Lake with the beautiful lake perfect for swimming, boating, or fishing. Adventurers must not forget to discover nearby hiking trails such as Bald Mountain Trail and Moss Lake Trail that showcase breathtaking views of mountain ranges encasing it all. Enchanted Forest Water Safari water park should also be on your list while visiting this quaint village; featuring many fun-filled rides and attractions. With events like Annual Arts Festival and Adirondack Woodsmen's Field Days hosted throughout the year. The visitors must be sure never to run out of things to do here at Old Dome Village making it an ideal destination for those who appreciate both nature's wonders paired with vibrant local culture ambiance.
Speculator, New York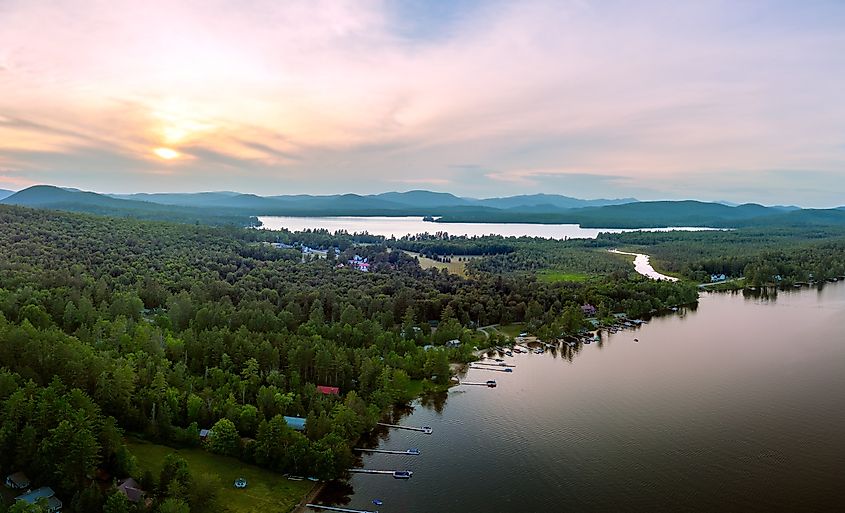 Nestled in Adirondack Park, Speculator presents itself as a calm and peaceful town filled with awe-inspiring natural landscapes. The highlight of the locale is Lake Pleasant which spanning 9 miles. It provides ample opportunities for swimming, boating and fishing. Hiking enthusiasts can wander through Chimney Mountain Trail or Kunjamuk Cave Trail to witness stunning panoramic views of their picturesque surroundings. If visiting during winter months Oak Mountain Ski Center serves up thrilling skiing escapades along snow-covered slopes catering both expert skiers and those starting out on this sporty adventure into an exuberant environment where nature meets man-made trails. Moreover, throughout the year there are plenty of events arranged by locals such as Fourth of July Celebration at Speculator ensuring that visitors will never fall short on entertainment options while they enjoy spectacular sights around them alongside a tranquil atmosphere providing perfect getaway spot from urban hustle-bustle routine!
Conclusion
The Adirondack Mountains are a haven for nature lovers, and the seven most underappreciated communities there provide distinctive experiences that set them apart from other places. Every town has unique geographic characteristics and attractions that make them ideal vacation spots for a calm and restful getaway. Visitors can enjoy the natural beauty of the Adirondack Mountains while immersing themselves in a local culture that honors the area's rich history and customs, from the tranquil Schroon Lake to the energetic Old Forge. Pack your luggage and travel to the Adirondack Mountains to find these undiscovered treasures that are waiting to explore.