California is also known as the "Golden State", and with its rich cultural heritage, exquisite natural landscape, hot sun, and fascinating history, it really is not difficult to see why this place is so special. Indeed the cities of California are amongst the most beautiful in the entire United States and are undoubted treasures for anyone to discover. And with a total population of 39 million people, California and its charming cities boast the largest sub national economy in the world.
Sacramento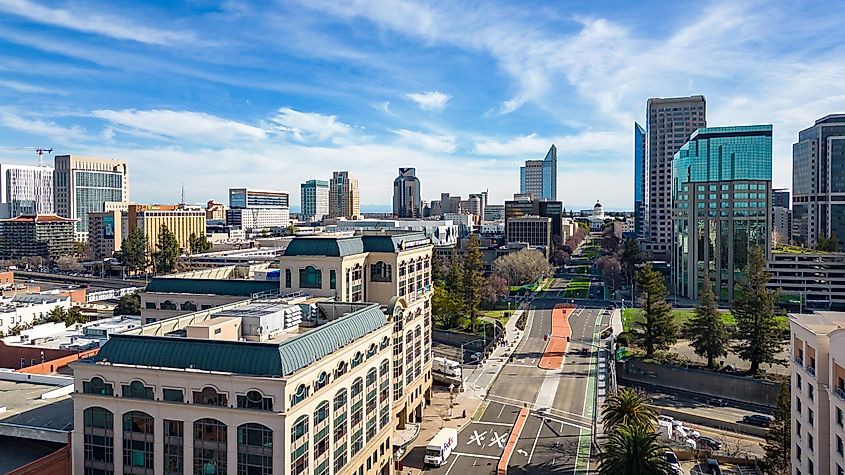 Despite its status as California's capital city, Sacramento has been overlooked in the past. Yet this city of just under 525,000 residents is amongst the most diverse not only in the State but in the country. Beyond its status as a government town, Sacramento is one of California's fastest growing urban centres and offers an affordable housing market and of course loads of pleasant weather, attractive for the young and old. In addition the city is home to a vibrant downtown and includes a number of great restaurants, museums, galleries, park spaces, and the campus of Sacramento State University, making it a well rounded place for culture and education.
Fresno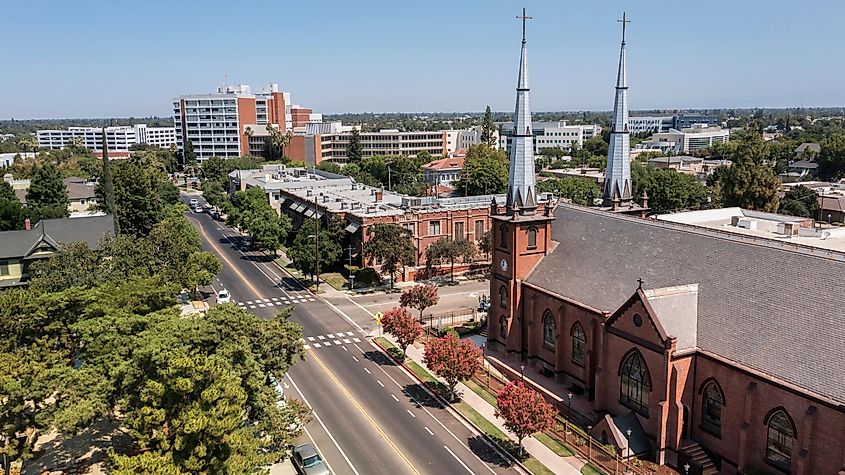 Just over 542,000 residents call the city of Fresno home, which is beautifully located within the San Joaquin Valley. Like some other mid sized California cities, the "Ash Tree" city offers a relatively affordable housing market and a low cost of living, making it a most popular place with both the working class and retirees alike. California's fifth biggest city, Fresno also boasts a vibrant cultural scene and is home to a sizeable Hispanic population amongst the largest in the country. Known for its mild winters and hot summers, visitors can also take advantage of the great number of museums, galleries, restaurants, theatres, parks, and other cultural events throughout the year that ensure there is never a dull moment when in Fresno.
San Francisco
San Francisco is not only one of California's best known places, but it also ranks amongst the most famous in the world. Renowned for its iconic landmarks, its natural beauty, its cultural diversity, and its cool climate, this home of some 815,000 people is a true gem in many ways. Located between the Pacific Ocean and the San Francisco Bay, whether one is driving or walking, stunning views, charming architecture, very steep hills, and loads of history will encounter anyone in this "City by the Bay".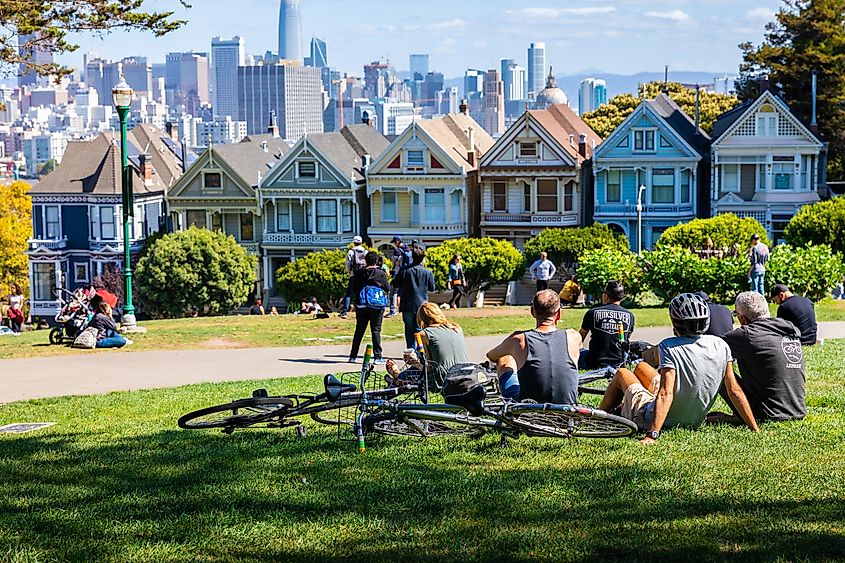 Home to many park spaces, museums, theatres, restaurants, ethnic neighborhoods and more, there is indeed never a shortage of excitement in San Francisco. Visit such sites like the Golden Gate Bridge, Fisherman's Wharf, and the infamous Alcatraz Island penitentiary, while enjoying all the modern amenities the city offers. As a major economic centre and hub of high tech innovation, San Francisco has something for everyone to appreciate.
Santa Clara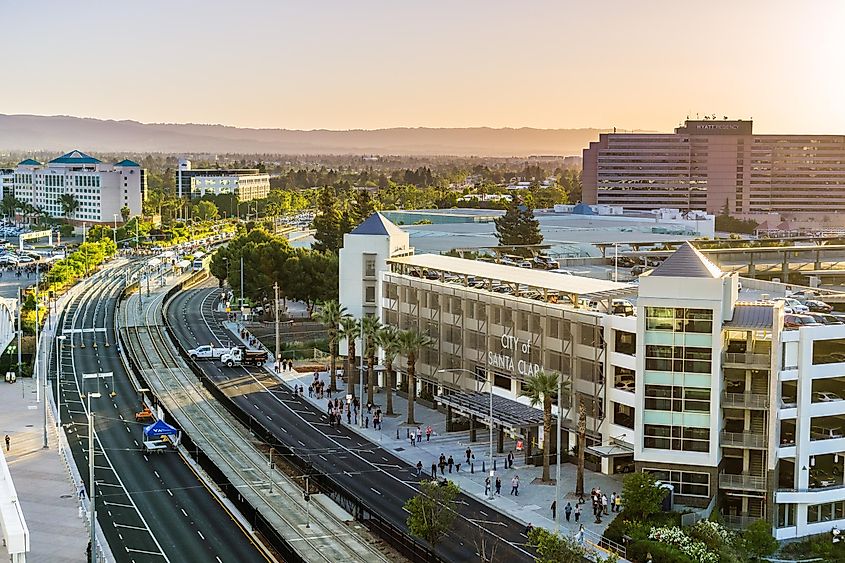 Just some 45 miles from San Francisco lies the city of Santa Clara, one of the Silicon Valley's most beautiful places. Home to a population of nearly 128,000, the "Mission City" was established back in 1852 and boasts loads of historic intrigue and cultural diversity. Add in pleasant weather, a low crime rate, and quality education and Santa Clara is indeed a great place to visit or potentially live in with many museums, galleries, and fine eateries galore. Site of Santa Clara University and companies like Intel, Santa Clara enjoys its affluence and is a most welcoming places for workers, retirees, and families.
San Jose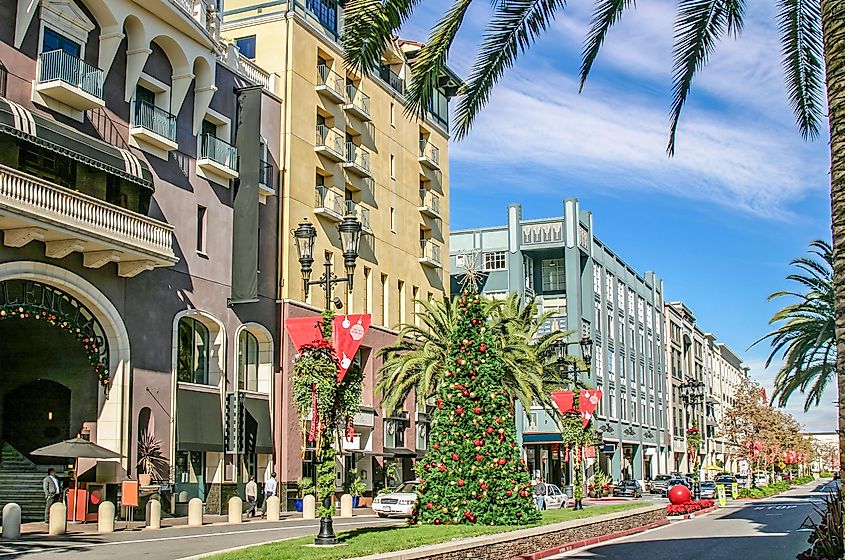 With a population of just over 1 million inhabitants, San Jose is surely the heart and brain of Silicon Valley and spans an area of some 466 square kilometres. Known for its high tech innovation, affluent neighborhoods, and warm climate, the city is situated on San Francisco Bay's southern shores. Home to the campus of San Jose State University and full of an eclectic range of museums, galleries, restaurants, and a passionate sports community, San Jose is indeed a vibrant, culturally diverse, and modern city. With its thriving job market, modern tech amenities, and more, this "Capital of Silicon Valley" surely ranks as one of California's very best.
Los Angeles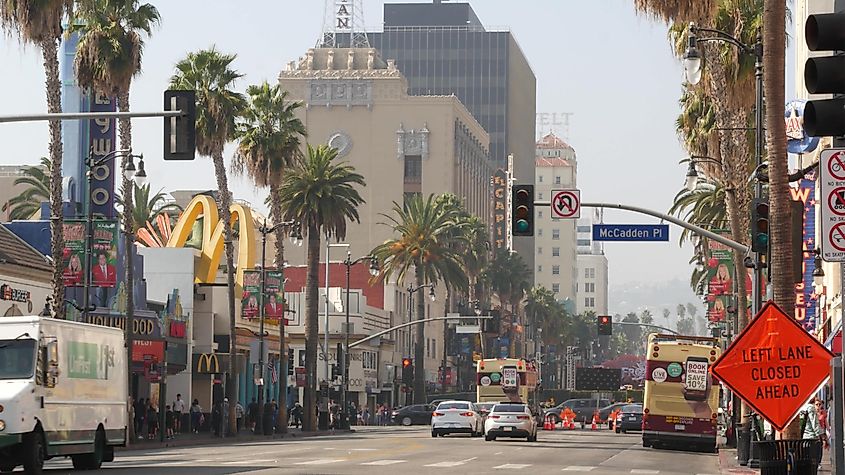 Los Angeles is not only California's largest metropolis, but the second largest overall in America with a population of just under four million inhabitants. Indeed as one of the most exciting and well known places in North America, Los Angeles is the home of the Hollywood film industry and loads of history, natural beauty, and cultural diversity. Surrounded by the Pacific Coast, mountains, and valleys, LA is full of numerous beaches, parks, restaurants, museums, galleries, shopping centres, tours, theme parks, sports teams, and much more! Also known as the "City of Angels", visitors and residents alike will never be short of hot sun, stunning palm tree surroundings and a truly bustling atmosphere. For when in LA there is unlikely to be two days that are ever the same.
San Diego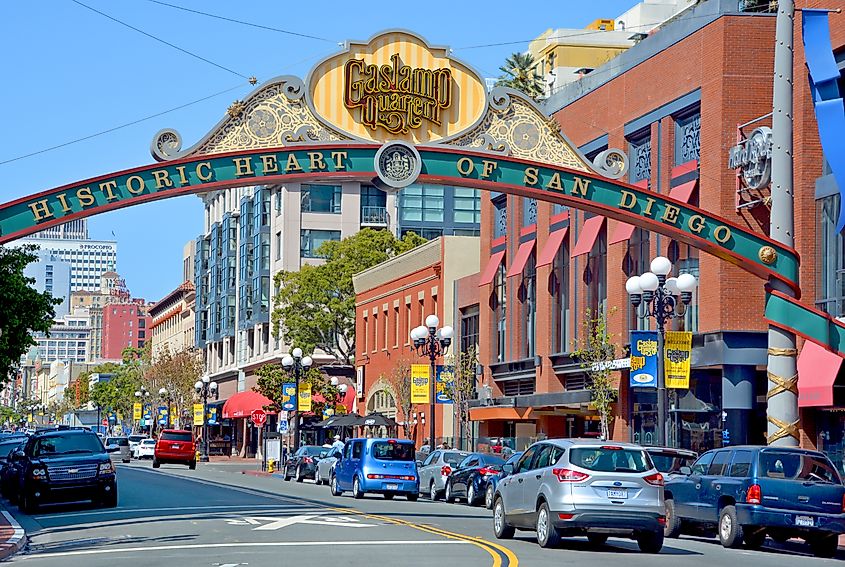 San Diego is the "Golden State's" second largest city and is located just a short 30 minute drive from the Mexican border. This historically important and naturally stunning destination has been called the "Birthplace of California" and was indeed first settled by Spanish colonists in the 1500s before being formally established in 1769.
Home to a population of 1.3 million people, San Diego is full of charming historical landmarks, world class events and festivals, museums, shopping, and of course miles of splendid golden beaches. Stop by the esteemed San Diego Zoo (in the beautiful Balboa Park), Sea World Aquarium, take in a world famous surf tide, enjoy a unique ethnic meal, or simply soak up the sun, San Diego offers no shortage of excitement for anyone fortunate enough to discover it.
Anaheim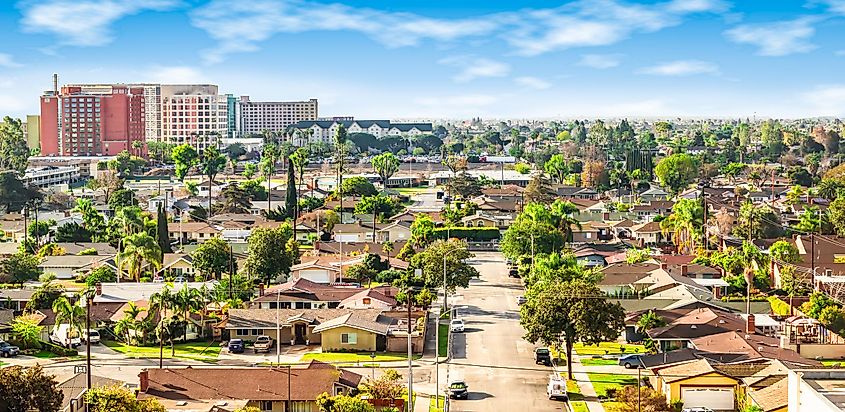 Located some 27 miles from Los Angeles, the city of Anaheim was founded in the 1850s by German settlers. Home to a population of just under 347,000 residents, the city is full of famed California sun, diverse entertainment options, an eclectic range of dining establishments, museums, and more. And of course as the site of the beloved Disneyland Theme Park (first opened in 1955), millions of tourists from around the world descend on Anaheim annually. In addition with its close vicinity to Los Angeles, Anaheim has maintained itself as a popular place to live for those looking for a quieter and more affordable life while still in a major city.
California's charming and world class cities are one of the top reasons why it has rightfully earned the name the "Golden State". Full of wondrous cultural diversity, historic intrigue, unique natural beauty, modern day innovation, and never a shortage of fun and excitement, the cities of California should be experienced by anyone who finds themselves on America's West Coast. From the famous boulevards of Los Angeles to the steep hills of San Francisco, and more, these California cities await to offer a most signature brand of American excellence.