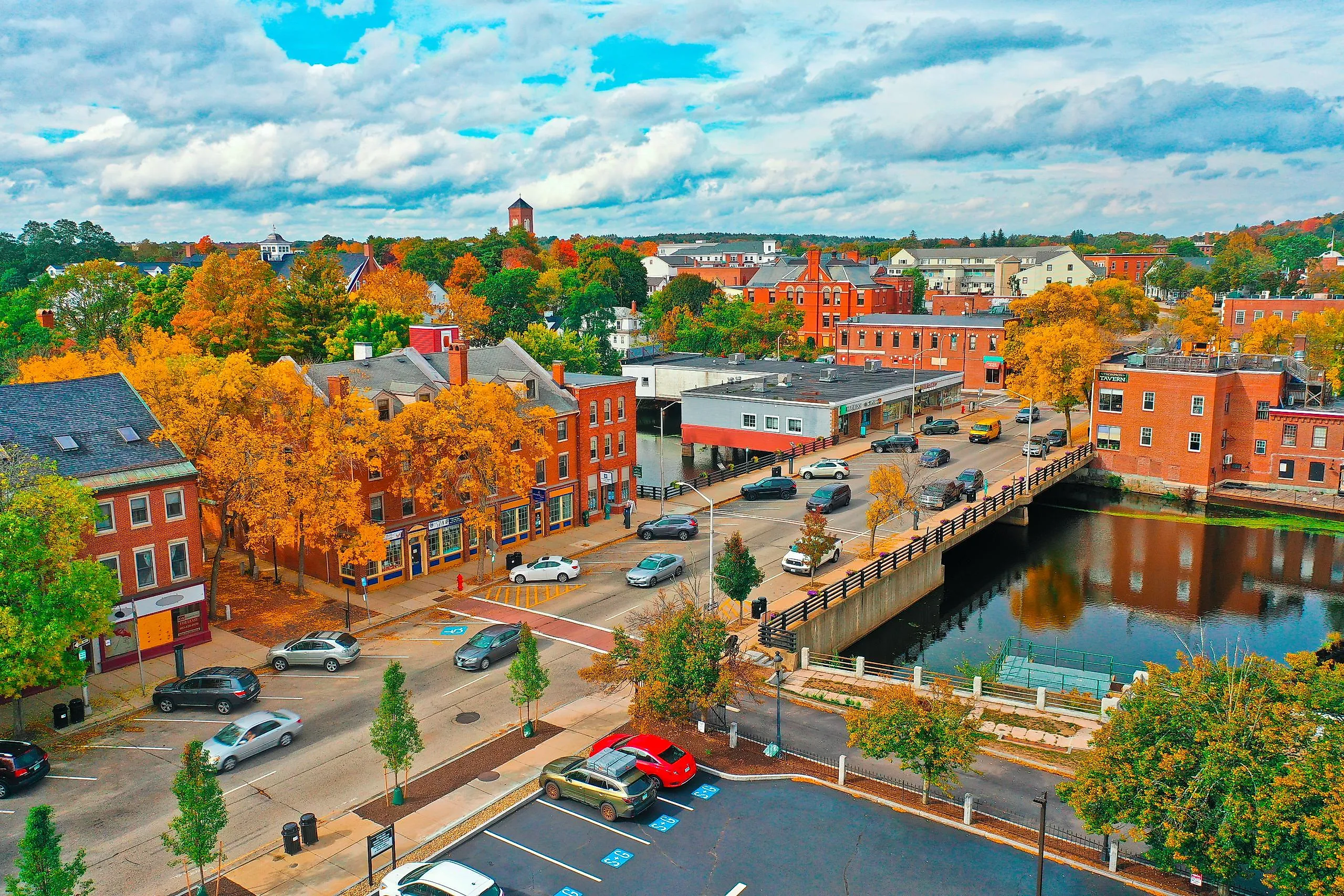 8 Best Small Towns In New Hampshire For Retirees
New Hampshire, a state in the New England region of the northeast United States, offers something different from other popular choices like California or Florida. With natural beauty and varied seasons — including a delightful fall period for watching the leaves change color — New Hampshire offers a very attractive and surprising choice for the senior who is considering retirement. College towns like Dartmouth and Henniker make for pastoral smaller options, while waterside addresses, from the seaside Hampton Beach to lakeside Wolfeboro, provide access to boats and quaint coast scenes many retirees are willing to move for. These eight locations should give retirees and their families much to think about inside New Hampshire. 
Dover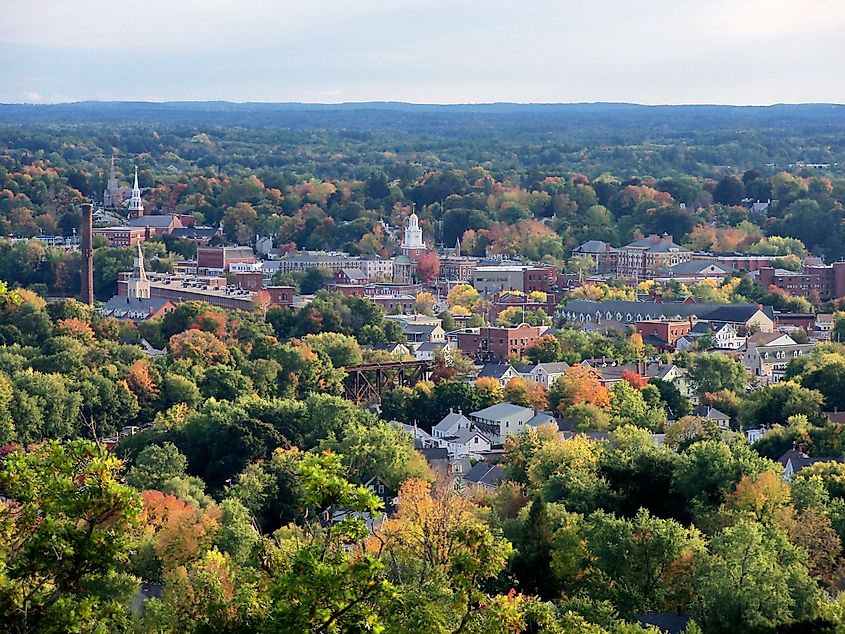 Dover, population 33,400, ranks among New Hampshire's best choices for retirees — especially for history lovers. The historic town, which sits just below the state line with Maine and in 1623 became one of America's earliest incorporated places, offers a diverse set of choices for retirees and their unique needs. Highly-regarded retirement communities include the Holiday Maple Suites and the Residence at Silver Square, both of which score better than four out of five stars at the retirement site Caring.com. Retirees with children and grandchildren can enjoy a year-round festival schedule, which includes the Cocheco Arts Festival in summer, the Apple Festival in fall, and a "Pet-A-Palooza" for animal lovers of all ages. Nature-minded seniors and their families can also enjoy the town's closeness to the Atlantic Ocean, as well as the town's location on the southern bank of the Bellamy and Piscataqua rivers.  
Exeter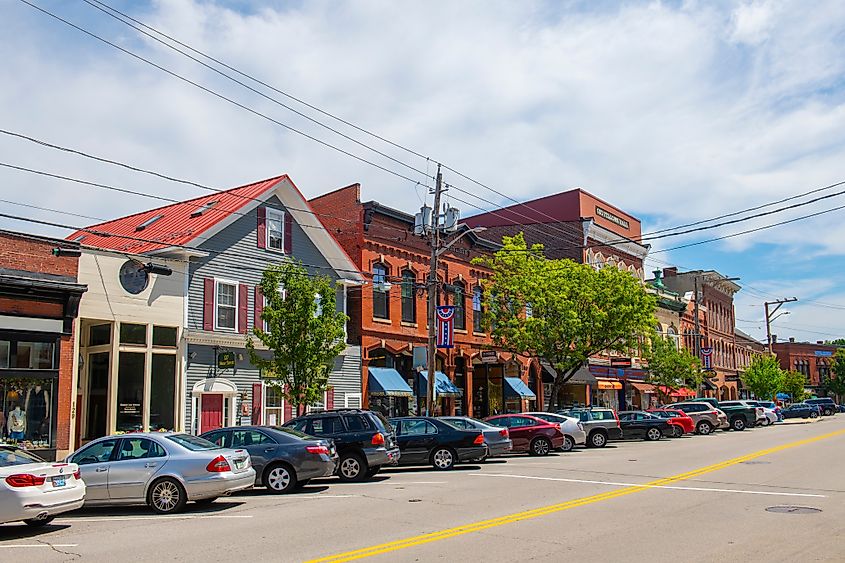 Exeter, founded in 1638 and with a smaller population of 16,200, should attract older persons for its range of history and convenience. Less than 20 miles to the south of Dover, the town's mix of leisure amenities, like the Exeter Country Club and, for nature enthusiasts, the pleasures of the Squamscott River. Retirement homes like Langdon Place and the three-neighborhood RiverWoods Exeter give the discerning retiree ample, good choices to select their next address. Culture mavens will be attracted to the Exeter Historical Society, the American Independence Museum, and the Lamont Gallery, an art space. Exeter's city government maintains a lively culture and events schedule, which serves retirees and their visitors of any age.  
Hanover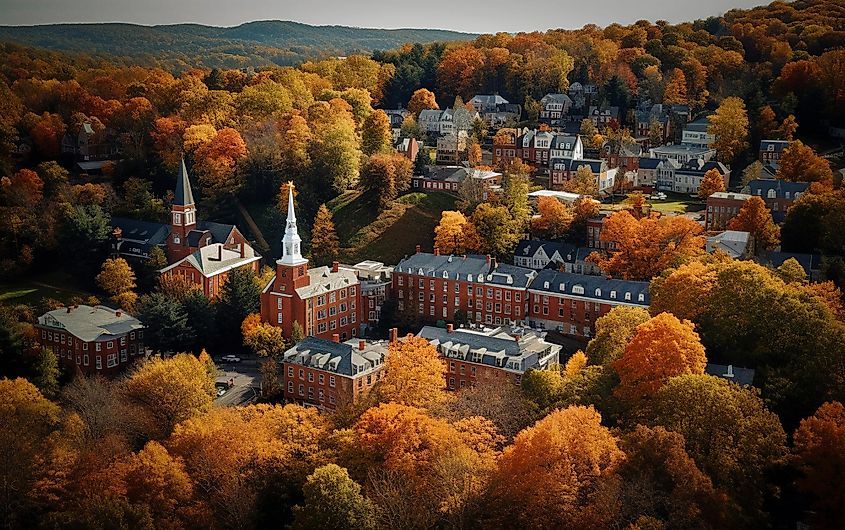 Famous as the hometown of Dartmouth College, one of the historic Ivy League universities, Hanover's 10,300 residents have good reasons to welcome the potential retiree. The town founded somewhat later in 1761, offers active seniors a range of interesting places to visit, such as the Hopkins Center for the Arts, the Nathan's Garden botanical site, and the historic Baker-Berry Library, Dartmouth's main library. Older persons with health needs can seek aid at the Dartmouth-Hitchcock Medical Center or settle into Kendal at Hanover — a 65-acre spread near the Connecticut River — for the real planned community experience. If seniors are seeking quiet years in what is perhaps America's quintessential college town, Hanover is an exceptional option. 
Hampton Beach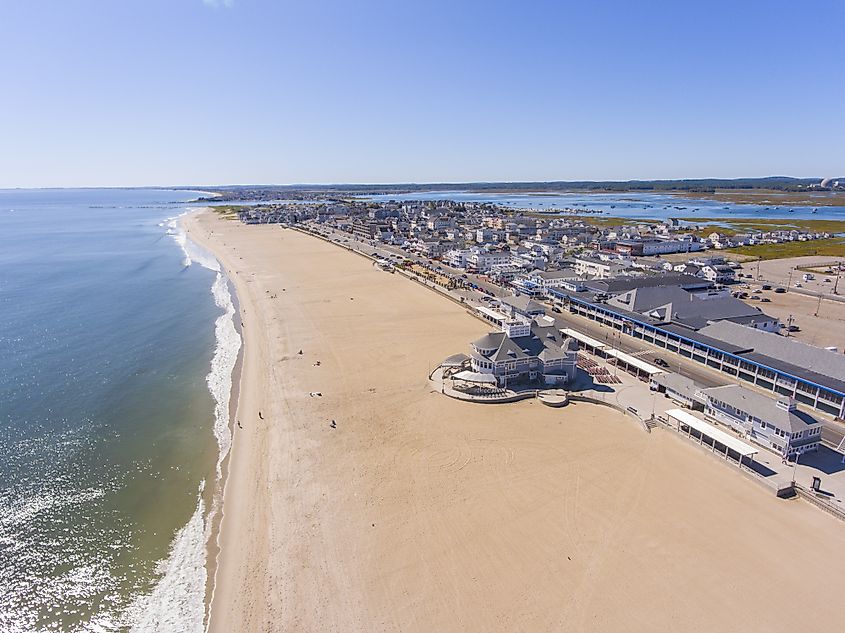 Tucked into New Hampshire's southeast corner, Hampton Beach, just three miles from the town of Hampton has 16,500 residents and a wealth of retiree-friendly features. Its location on the Atlantic seacoast should entice seniors who have long dreamed of settling someplace with ocean culture. Senior communities in town include Partridge House, just inland from the coast. In addition to the year-round appeal of the beach, the town hosts numerous seasonal festivals, from the Hampton Beach Seafood Festival every fall to the Sand Sculpting Competition each summer. When family visits, natural attractions include Hampton Beach State Park, the flower-rich Fuller Gardens, and the Great Boar's Head scenic point for dramatic ocean views.
Henniker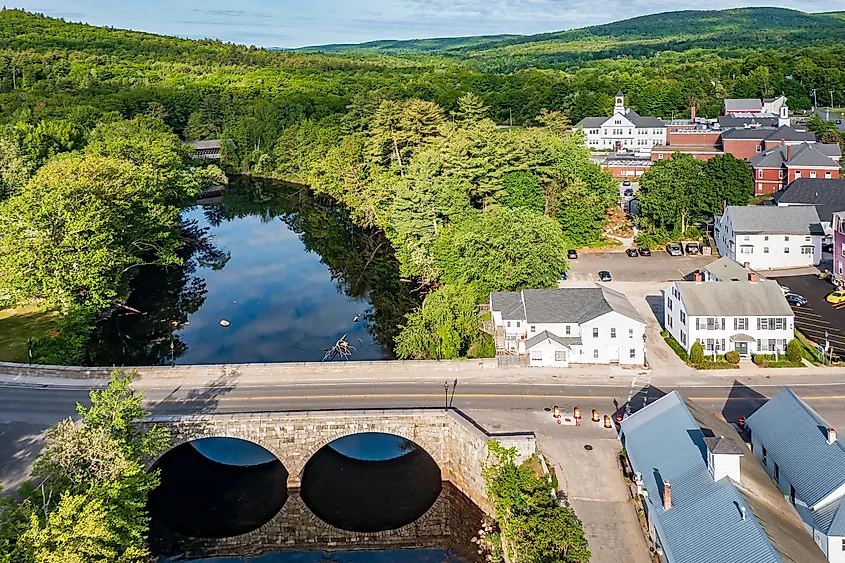 Henniker is small for New England towns, with a population of just 6,200. As a more rural place in the south-central part of New Hampshire, Henniker's strengths lie in its laid-back atmosphere and the benefits of staying beyond the crowds and traffic of summer tourism. The town hosts New England College, making it another university town, if much smaller than Hanover. Nature-minded retirees will enjoy Henniker's proximity to Pat's Peak ski and nature area, and it makes for a great place to be living or to welcome visiting family during the fall season, when leaves change their colors to bright red, yellow, and orange tones. Henniker's senior home options include Rush Square in town, as well as a host of other choices in nearby Concord, the state's capital city. 
Seabrook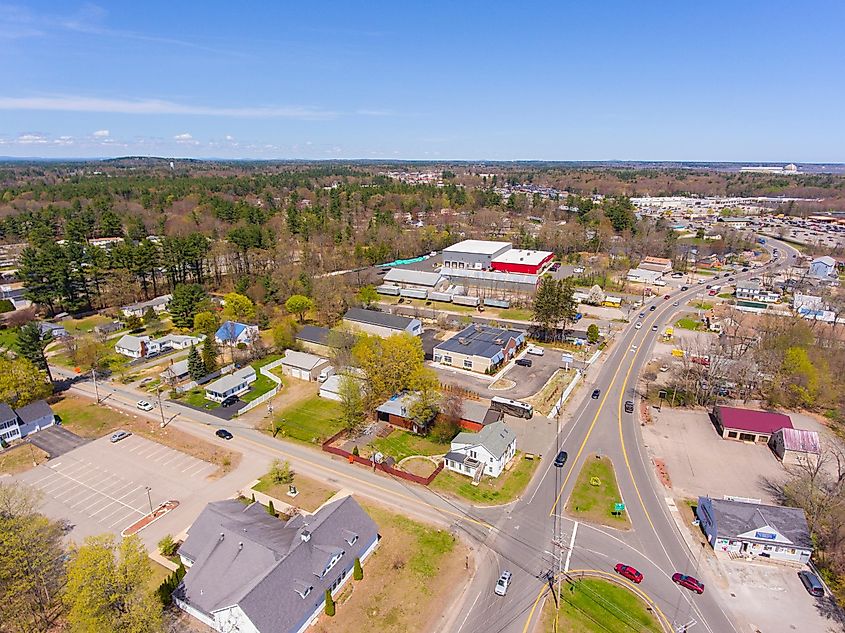 Seabrook, with 8,400 residents, lies just southwest of Hampton Beach. The town enables the same oceanside access for seniors of all activity levels. Given the town's modest size, its best retirement home option is Seabreeze Village — so good, in fact, the place has a wait time of between one and two years. The town's proximity to larger towns, namely Amesbury and Salisbury in neighboring Massachusetts, supports a mix of senior care and medical service options. The Seabrook Emergency Room is part of the larger Portsmouth Regional Hospital network. Visiting families can take in Seabrook's boardwalk, while the Seabrook Back Dunes and the Blackwater River estuary allow for nature-related fun of all kinds.  
Tamworth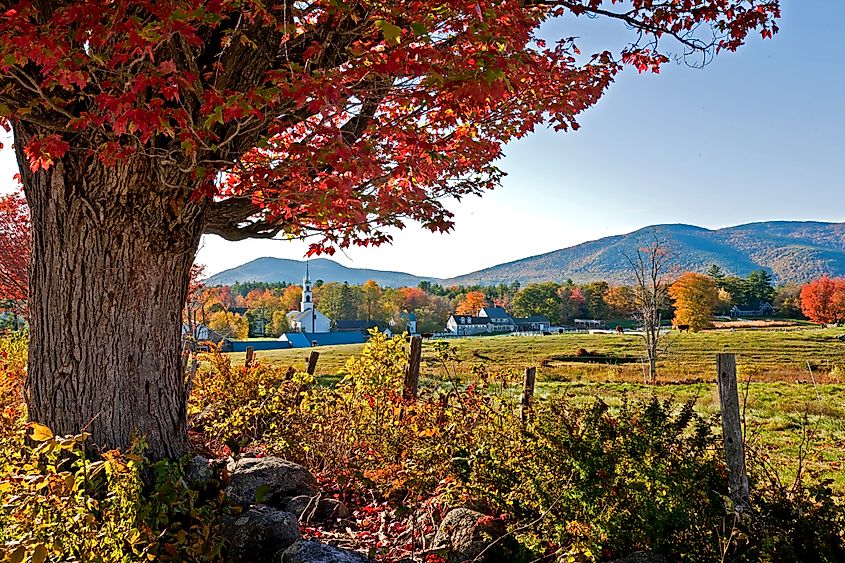 The village of Tamworth, with just 2,900 inhabitants, offers a slice of natural heaven. Seated in New Hampshire's Lakes Region, a famous area for summertime and year-round vacationers, the small town slows to a much easier pace to accommodate the needs of many retirees. Senior care options in Tamworth Center on Remick Acres, an affordable-care site, as well as the Country Style Adult Daycare center. Nature-seekers in their silver years should head to nearby White Lake State Park, a space with its well-known Chocorua Lake, that stretches across more than 900 square acres among New England woods and the White Mountains range. For grandparents looking to take their grandchildren on a unique adventure, the Remick Country Doctor Museum and Farm makes a worthwhile outing. 
Wolfeboro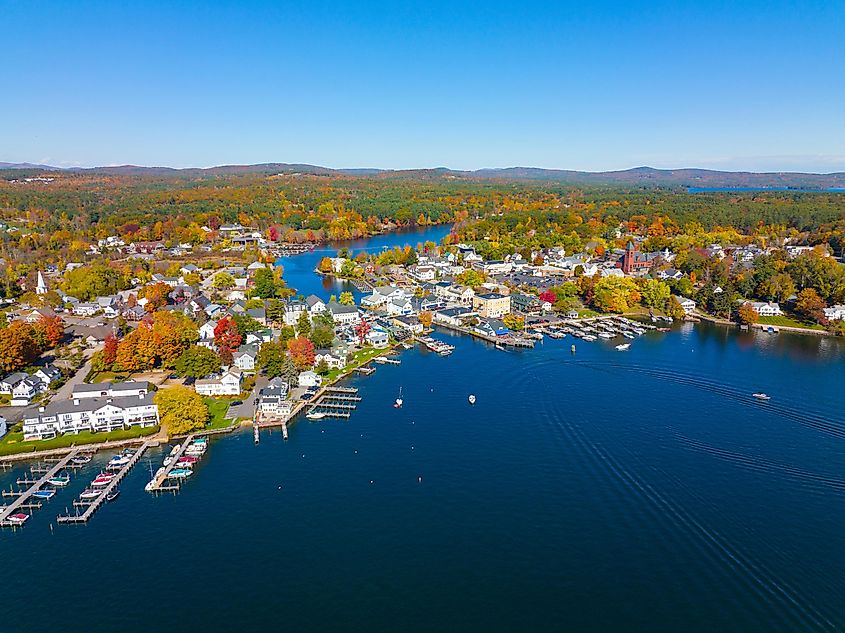 With its idyllic setting between Lake Wentworth and the much larger Lake Winnipesaukee, the hamlet of Wolfeboro, population 6,600, offers a picturesque place to live after one's working years. Its more expensive options reflect the attractiveness of the town and surroundings, but the higher prices may mean more for your investment. High-quality retirement care options include the Wolfeboro Bay Center and the Taylor Sugar Hill community. Wolfeboro's status as a lakeside village of choice means that amenities, from restaurants to hospitals like the downtown Huggins Hospital complex, are as close as seniors need them to be. In warm seasons, Wolfeboro's place as a water transit hub makes for easy travel to and from the town, whether by private boat or commercial ferry options. Grandparents can delight their families with a trip to the Yum Yum Shop, a bakery and ice cream counter — and a local legend — in operation since 1948.
The Takeaway
In short, New Hampshire gives a compelling argument as a place to consider or commit to retirement. With its varied geography, abundance of lakes and seaside, and a history dating before American independence, the state should make a seriously attractive option for many. Its range, from college towns to ocean lifestyles, caters to the interests of seniors with diverse tastes. Combined with New Hampshire's abundance of retirement communities, healthcare facilities, and attractions for visiting kids and grandkids, New Hampshire may add up to a surprising and very pleasant alternative as a retirement destination.