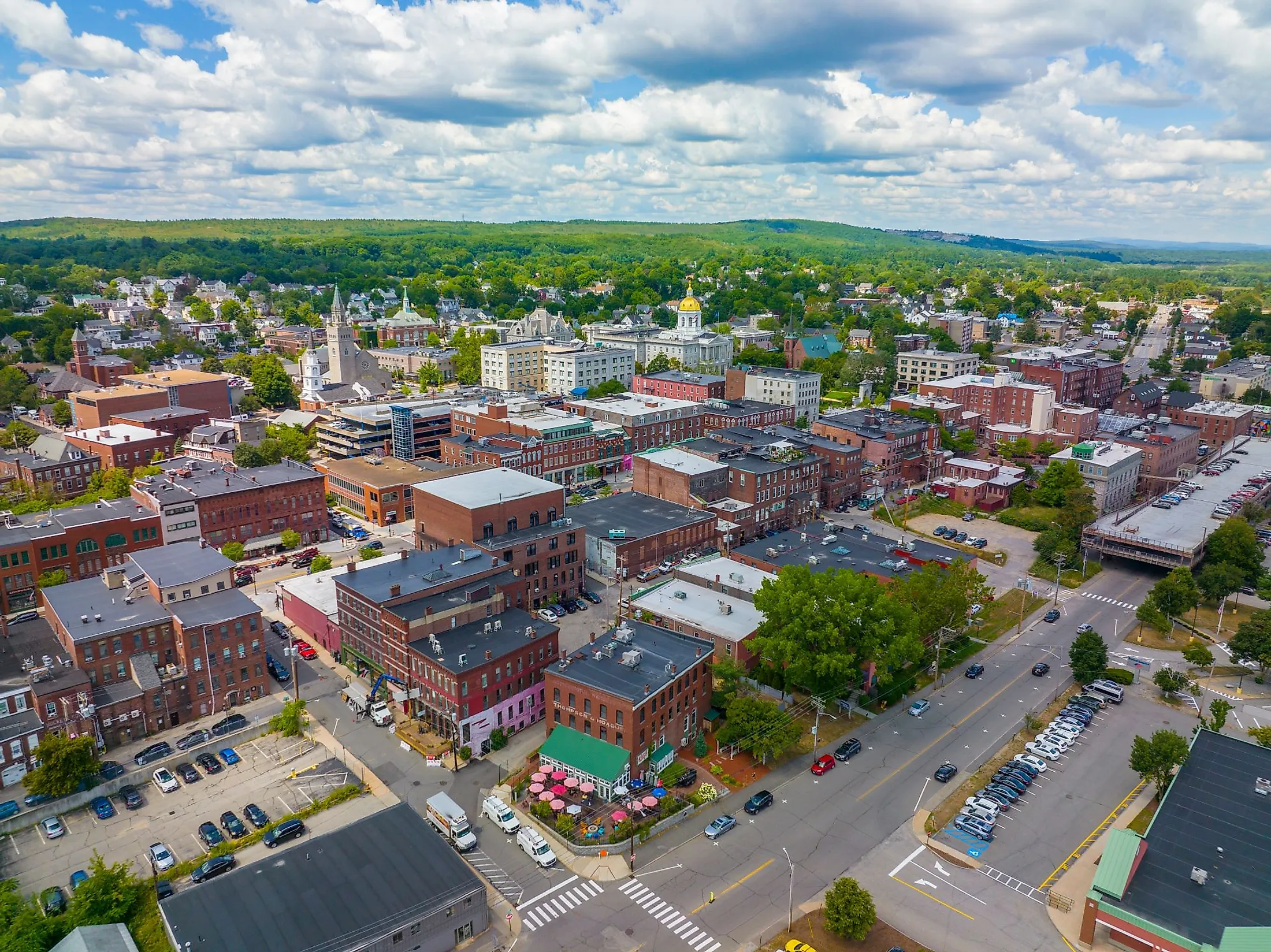 With a picturesque gold-domed State House at the heart of the community, Concord serves as the state capital of New Hampshire. Concord is the state's third-largest city after Manchester and Nashua. It is an idyllic city that flaunts arts and culture among its historic streets. A walk along the Merrimack River in Concord gives the essence of a New England town with endless forests and sparkling lakes.
Geography And Climate Of Concord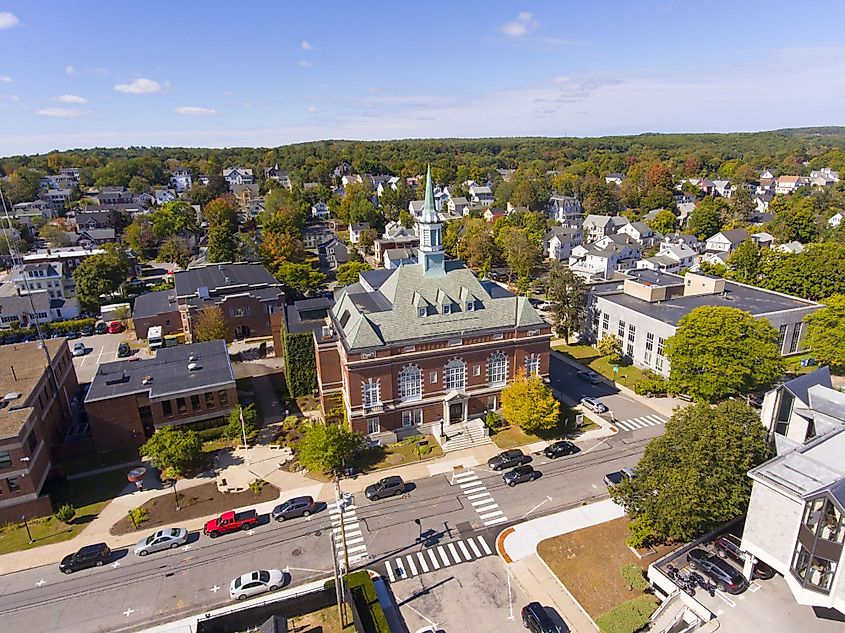 Situated in the state's south-central part in Merrimack County, Concord is easily accessible by various highways that travel in and out of the city. More so, there are many nearby substantial cities, including Hillsboro, about 25 miles west; Manchester, approximately 18 miles south; Rochester, about 35 miles east; Boston, about 70 miles southeast; and Tilton, about 18 miles north. Concord covers a total area of 174.02 sq. km, of which 165.66 sq. km is occupied by land, and 8.36 sq. km is covered by water. 
According to the Köppen Climate Classification, Concord has a humid continental climate. It experiences warm summers and cold, snowy winters. July is the warmest month that sees a high of 81.6 °F, and January is the coldest month that sees a low of 10.7 °F. Of the 129.4 days that produce precipitation, there is a total rainfall of 43.8 inches and snowfall of 61.8 inches. On average, 197 days of sunshine comprise a UV index of 3.2. 
History Of Concord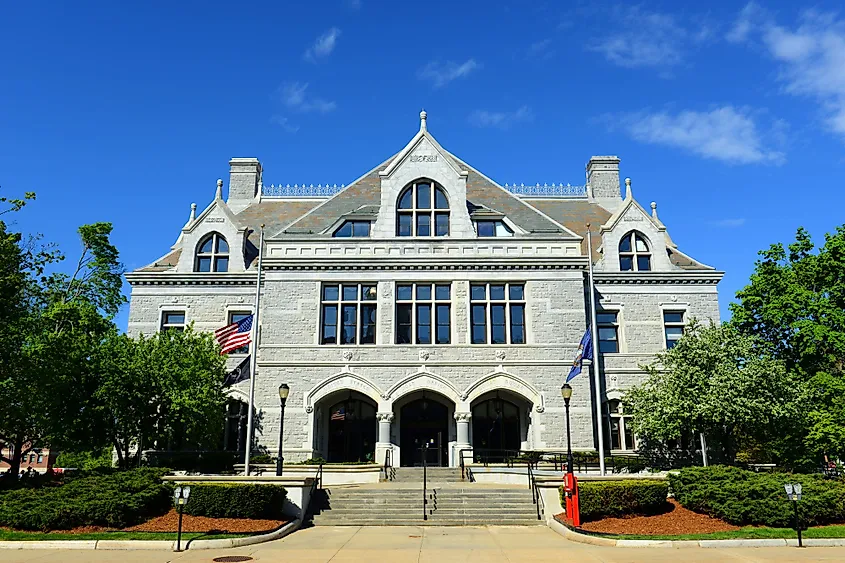 Before the first settlers arrived, the land belonged to the Abenaki known as Pennacook, who sustained themselves by fishing in the Merrimack River. These tribes also used birchbark canoes as a means of transportation to the Atlantic Ocean. In 1725, the Province of Massachusetts Bay was established and comprised of the land west of the Merrimack River. Thus, the new government designated this land a Plantation of Pennacook. Henceforth, the plantation was developed into a town in 1734 under the new name of Rumford. Yet, the name Rumford was short-lived, as a boundary dispute with Bow saw the renaming to Concord in 1765. Due to its central proximity, Concord was the logical choice for a capital city. By the 1820s, the economy flourished in Concord, with furniture making and granite quarrying being the top contributors. 
The Population And Economy Of Concord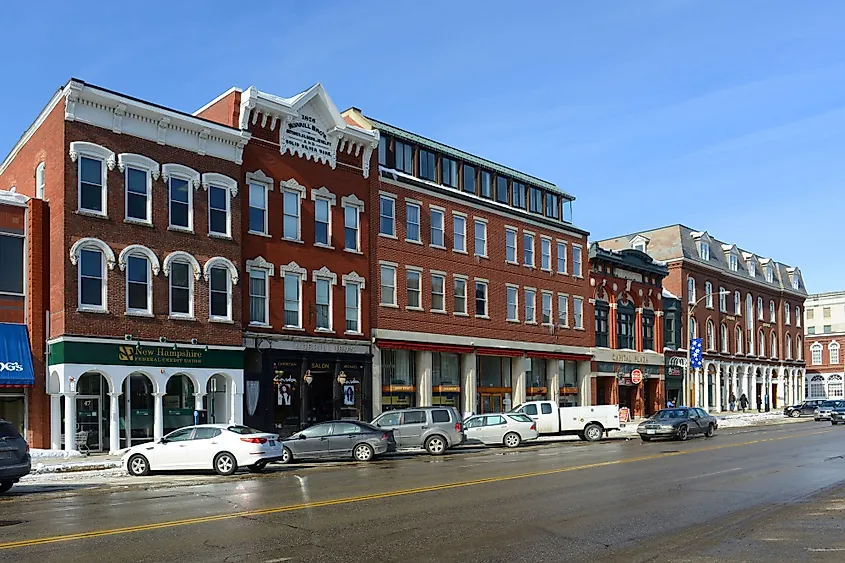 As per the latest US Census, Concord has a population of 43,976 residents. Expanding over 174.02 sq. km, Concord has a population density of 265.46 people per sq. km. Concord has a median household income of $86,6388, while 9.18% live below the poverty line. As for the cultural or racial background: 88.58% were identified as white, 4.18% were Asian, 3.00% were African American, 0.84% were Native American, and 0.77% were of another race.
Of the 66,600 employed, 7,886 worked in healthcare and social assistance, 7,050 worked in scientific, technical, and professional services, and 6,951 worked in retail trade. The top-earning jobs include utilities, with $107,653; management of companies and enterprises, with $97,750; and mining, quarrying, oil, and gas extraction, with $89,615.
Attractions In And Around Concord
New Hampshire State House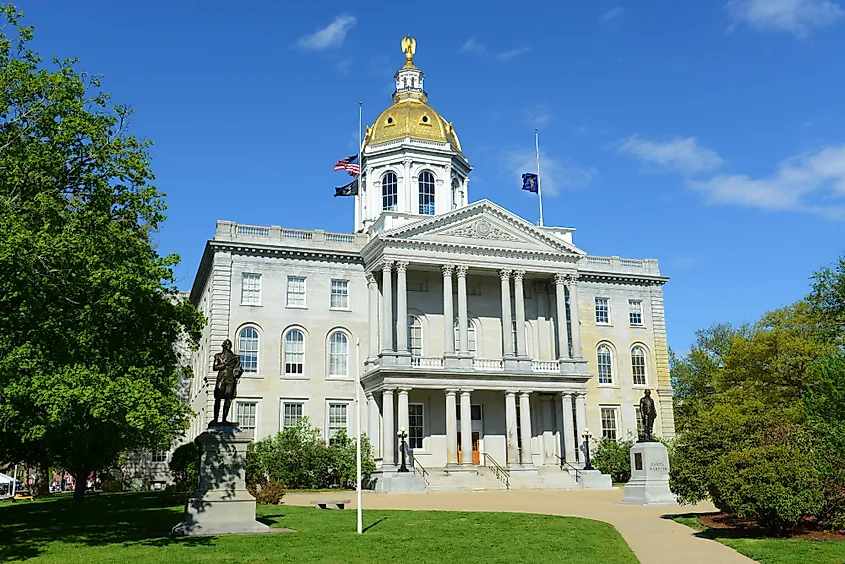 Found on Main Street, the New Hampshire State House contains the New Hampshire General Court, the Governor's Council, and the Executive Council. One of the biggest draws is the Hall of flags that has approximately 107 flags from battles. One can book a tour through the State House Visitor Center from Monday to Friday and must not forget to pick up some New Hampshire memorabilia.
Carter Hill Orchard 
Carter Hill Orchard may come as a sweet surprise for some. Come for an afternoon of family fun among the rows and rows of apples before indulging in baked goods at the bakery. The Carter Hill Orchard has existed since the 1760s and is a must-see in Concord. It offers all the favorite varieties of apples, including macintosh, glass, pink lady, and Honeycrisp. But there are a few lesser-known varieties like summer mac, Macoun, or the snow sweet that simply must be tried. Don't forget to pick up cider on the way out!
MacAufflie-Sheperd Discovery Center
One must visit the MacAufflie- Shepherd Discovery Center to learn about Earth and space sciences. The visitors must watch the planetarium show, walk among the exhibits that include the shaky shack; a cabin that observed wind speeds in the 1930s, the virtual exhibit where one can learn about programming a cubetto robot, Alan Sheperd; the first American in space, and many, many more! When in the Concord area, a trip to MacAufflie-Sheperd is a must.