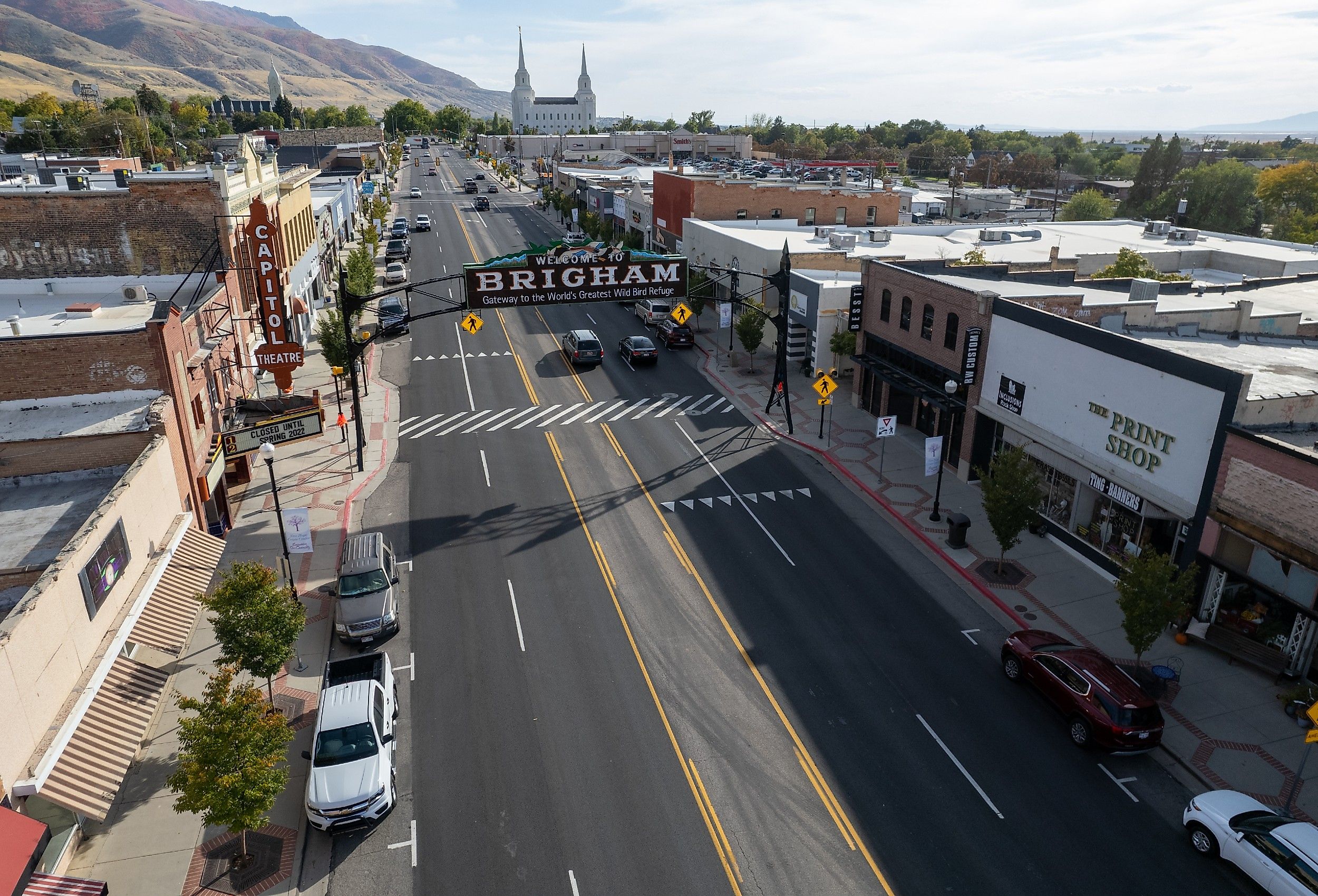 13 Small Towns In Utah Were Ranked Among US Favorites
Utah, the Beehive State and an outdoor wonderland of the US is home to some of the most quaint and picturesque small towns. Journey through deserts, red rock formations, and mountain landscapes that shape each of these 14 towns, capturing the essence of small-town life in different ways. These towns are not only scenic but also rich in culture, history, and recreational activities, quietly earning their rank among US favorites!
Brigham City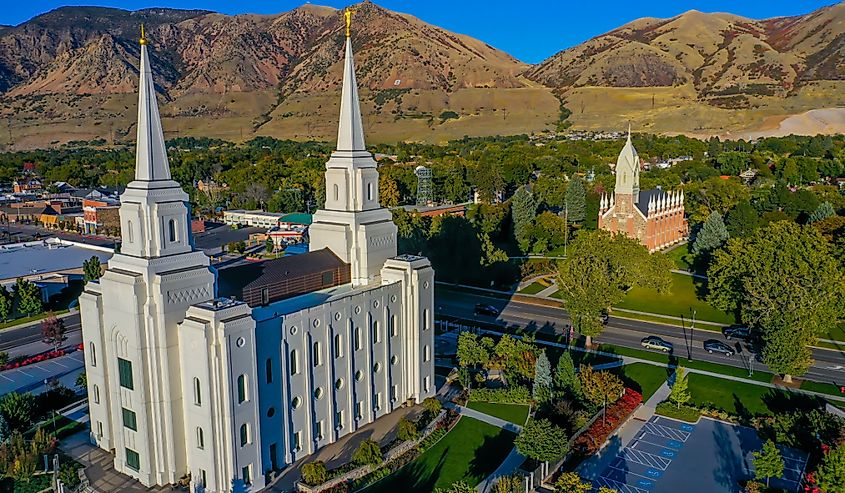 Did someone say Peach Days? Brigham City has the best peaches in the state! The peaches are so good that the Peach Days celebration is held every year after Labor Day weekend. Over 50,000 people come to the city to indulge in mouth-watering peaches! After you have stimulated your taste buds, wipe the peach juice from your chin and feast your eyes on the views and historical sites that give Brigham City that nestled small-town feeling. The William Knudson Log Cabin and the Brigham City Museum of Art & History are favorites among history enthusiasts.
The Uinta-Wasatch-Cache National Forest views are sure to take your breath away, but if you love adventure, you'll find some of the best trails there too! Before you head out, be sure to check out the Mormon Tabernacle, the Golden Spike National Historic Site, the classic 100-year-old Capitol Theater, and the old courthouse with the dome clock.
Cedar City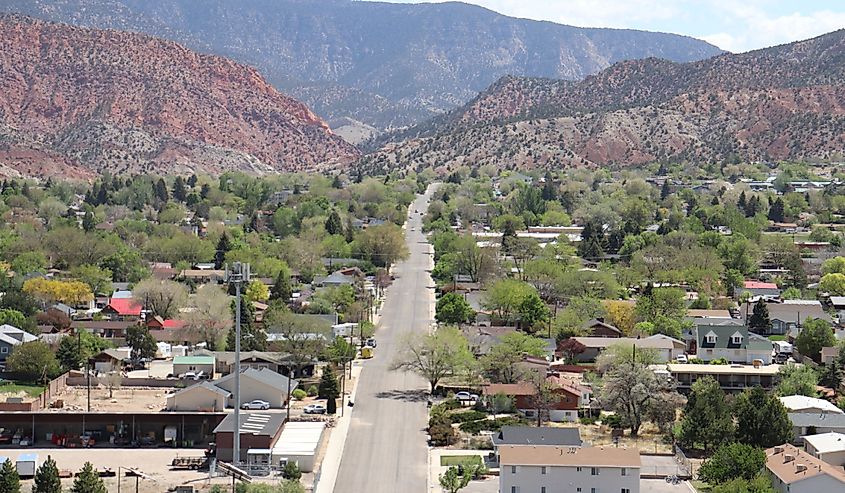 Wherefore art thou? Known for the Utah Shakespeare Festival, Cedar City brings the theatrics! If you are a theatre enthusiast, this town is the place for you. Cedar City is a hub for film and theatre art festivals and is one of the best small towns in Utah for a weekend escape, perfect for festival-goers.
If you love the outdoors, there is no shortage of active recreational activities like biking on the Iron Hills Trail System, which provides multiple riding experiences from beginner to advanced. Dust off your golf clubs at the Cedar Ridge golf course, open all year round to golfers of all skill levels. In true Utah fashion, Cedar City's picturesque landscapes include the Dixie National Forest. Here, you can go camping, hiking, and even fishing, as the forest is outfitted with coniferous trees, lakes, striking rocks, and amazing canyons, making it a true geographical wonder. 
Ephraim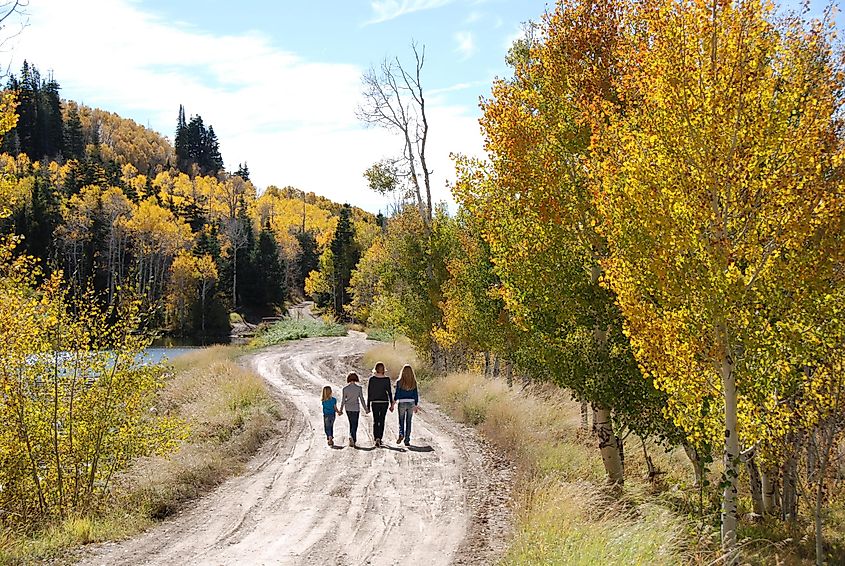 The breathtaking landscapes of the Sanpete Valley surround the town of Ephraim. Here, tranquil relaxation is the attraction. Known as "Utah's heart of Scandinavia," Ephraim hosts the Scandinavian Heritage Festival annually during Memorial Day Weekend. The festival boasts a variety of activities, food and craft booths, and heritage events to give you the full Scandinavian experience. Enjoy activities like rainbow trout fishing, canoeing, and camping at New Canyon Reservoir and Lake Hill.
Visitors enjoy driving along the Sanpete Valley to take in the scenic views. Visit the historic Snow College to browse its unique architecture and beautiful landscaping, ornamented with sculptures and rich history. You can walk along Ephraim's Main Street and grab a cup of coffee at a local eatery or cafe. Some of Main Street's favorite eats include building your pizza at Roy's Pizza and authentic Hawaiian cuisine at Kalama's Island Style Hawaiian Food. While on Main Street, explore the rural charm of the local art galleries and craft stores, like the Co-Op Mercantile Association, a gift store that provides a platform for Ephraim's skilled local craftsmen and artisans to display their handcrafted goods.
Heber City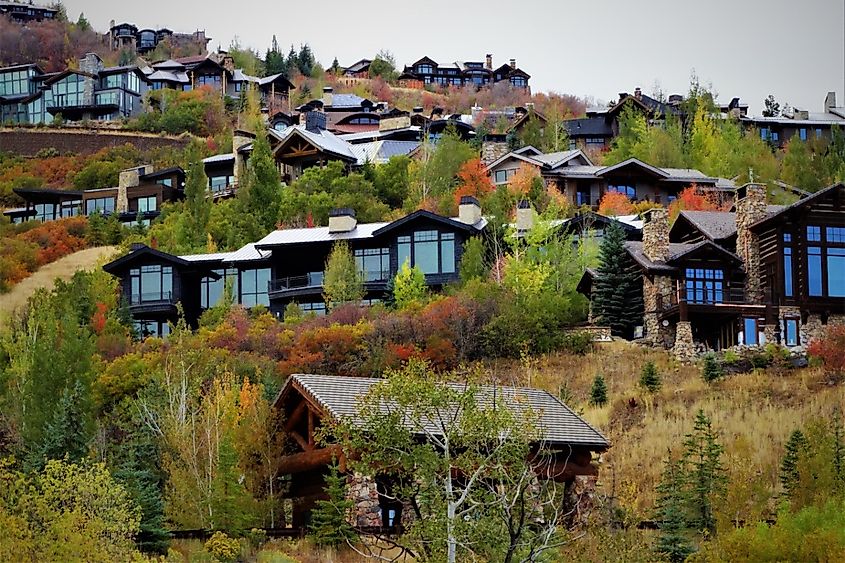 Take a trip on board the historic "Heber Creeper," the Heber Valley Railroad, where you can enjoy holiday-themed train rides and spectacular views. If you are up for good old-fashioned outdoorsy fun, the Jordanelle State Park provides the perfect place to picnic, boat, swim, fish, and even paddleboard while soaking in the surrounding mountainous views.
Snow enthusiasts will enjoy Soldier Hollow, an awesome winter sports venue offering activities like cross-country skiing, snowshoeing, and tubing. You will find quaint shops and boutiques along Heber City's Main Street, like Fernweh Lifestyle and Aspen Grove Rustics, offering unique trinkets, antiques, and gemstones.
Helper
Although Helper is currently known for theatre and creative arts, it was initially known for coal mining. Explore the historically preserved Western Mining and Railroad Museum to view mining artifacts and historical photos to learn more about the coal mining industry that was once pivotal to this region of Utah! For the cultural enthusiasts, the Helper Arts, Music, and Film Festival will not disappoint, as many gather to celebrate Helper's artistic and cultural heritage with live music, art displays, and film screenings!
If you are itching for more history, just stroll down Main Street and take in the sights of the well-preserved historic district outfitted with beautiful old homes and buildings, including Victorian-style houses and historic churches. There, you will find historical treasures like St. Anthony's Catholic Church and the Strand Theater. Helper is also legally designated as a dark sky community, which means that the town has taken considerable measures to reduce light pollution and preserve the night sky. Be sure to take an evening stroll and see the beautiful and peaceful night sky for yourself!
Kanab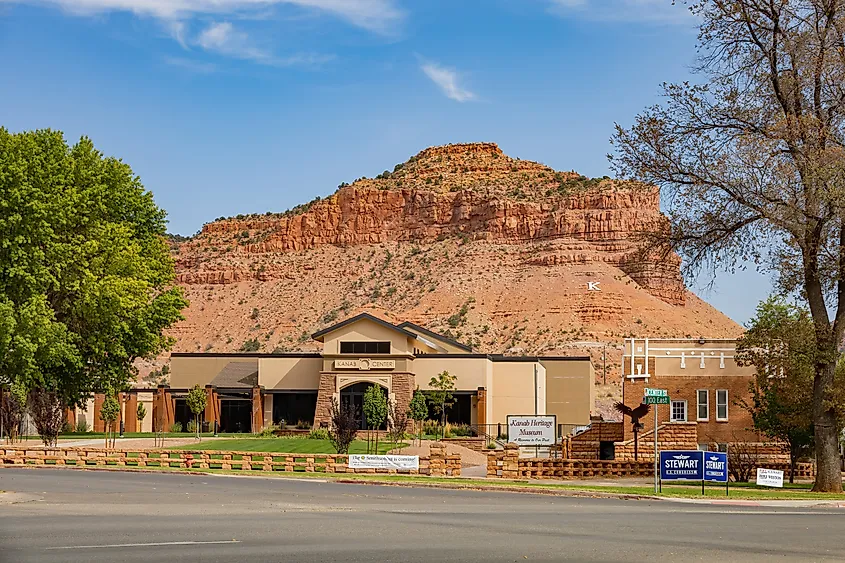 Kanab, the "Little Hollywood" of Utah, is a perfect location for film enthusiasts. Kanab has a rich history as a popular filming site for Western movies and TV shows. Some fan favorites include El Dorado (1966) and Lassie (1954-1974). The Little Hollywood Museum is free and open year-round. There, you can take guided tours and view the old Hollywood exhibits and attractions. The Parry Lodge is a historically charming old Hollywood favorite, continuing Kanab's legacy, and is a true gem to history and movie enthusiasts.
Kanab is one of Utah's small-town prime destinations, as it is also known for its coral-pink sand dunes. Outfitted with pink-hued sand, the Coral Pink Sand Dunes State Park is great for sightseeing and various outdoor activities like hiking and sandboarding. In characteristic Utah style, Kanab's history is preserved at the Kanab Heritage House Museum with artifacts and exhibits of the town's past.
Logan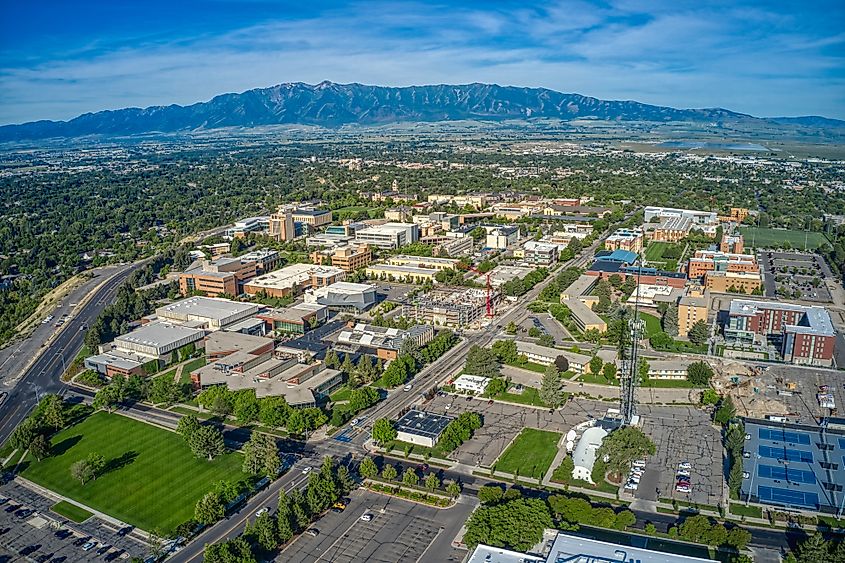 Home of the prestigious Utah State University (USU), Logan holds the heart of Utah. USU has a beautiful campus, featuring the Nora Eccles Harrison Museum of Art, and includes impressive architecture and botanical gardens. The historic Logan Tabernacle has a stunning architectural interior and acoustics, making it another must-see. Nestled in the agriculturally rich and beautiful Cache Valley, mountains surround Logan and often provide a stunning spectacle for viewers. Equally stunning is the scenic paradise of Logan Canyon.
In the fall, the foliage turns vibrant shades of red, yellow, and orange, and the views will take your breath away. Experience the pioneer life and learn about the region's heritage by visiting the nearby American West Heritage Center, a living history museum offering hands-on activities, farm animals, and historical reenactments. If you visit Logan during winter, check out the Eccles Ice Center, where you can ice skate, watch hockey games, or take skating lessons.
Midway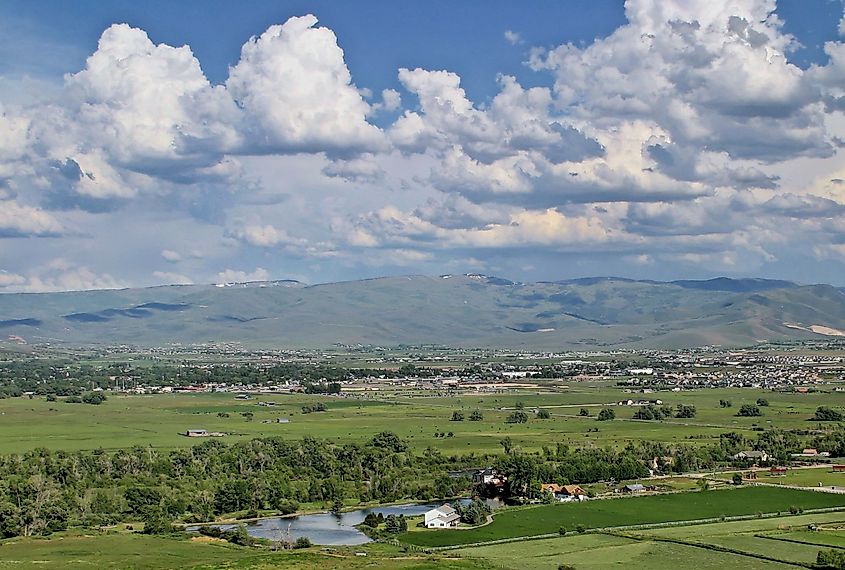 Got a taste for Swiss? Midway, a charming town in the Heber Valley (only a few miles from Heber City), is the place to be. Midway's Swiss influence and stunning mountain scenery make it a true gem. The Swiss Days Festival, held in early September, is a local tradition that celebrates Midway's Swiss heritage. The festival's lineup includes food vendors, a 10k race, a craft fair featuring national and local vendors, a parade, live entertainment, and more! Midway has a unique geothermal mineral-rich spring, hidden within a natural limestone cave at Homestead Crater. Here, you can swim, snorkel, or even scuba dive in the warm waters.
In winter, visit the winter wonderland, the nearby Ice Castles, which offers a magical viewing experience of ice sculptures and structures. In Midway, there is no shortage of outdoor recreational activities. The nearby Wasatch Mountain State Park offers hiking, golfing, and camping, while Zipline Utah offers zipline adventures and other outdoor activities for adrenaline junkies.
Moab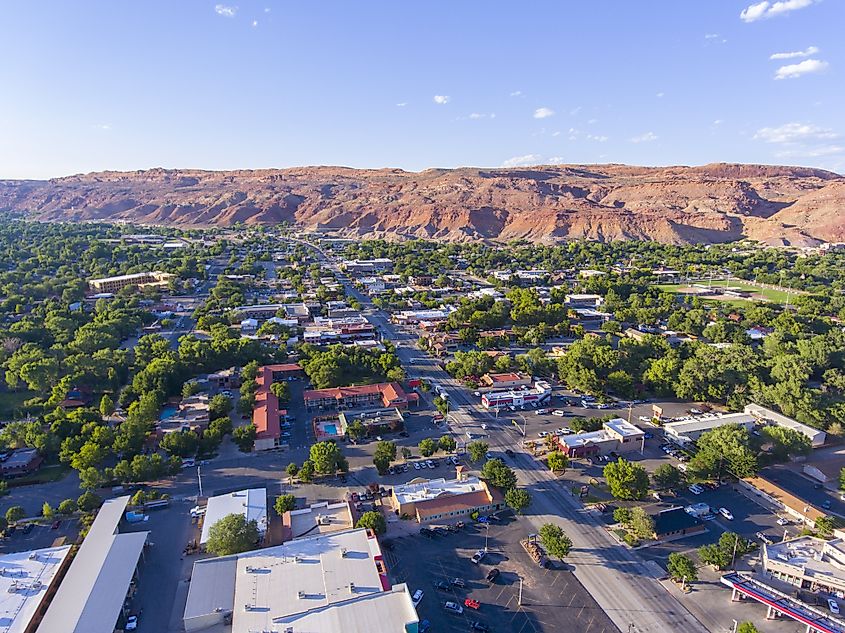 Calling all outdoor enthusiasts, Moab, Utah, is the hub you've been seeking, with numerous parks and natural attractions! Known for its stunning red rock landscapes, Moab is a playground for thrill-seekers. Visitors can explore Arches National Park, enriched with natural arches, bridges, and rock formations featuring timeless spots like Delicate Arch, Landscape Arch, and the Windows Section.
Moab is also a concourse for mountain biking with two famous trails, The Slickrock Bike Trail and the Whole Enchilada, open to riders of all skill levels. White water rafting with Western River Expeditions will surely get your blood pumping, or you can opt for a calm floating experience along the river. Be sure to visit Canyonlands National Park, divided into two districts, each offering unique experiences and viewpoints of the vast canyons and mesas. After a full day of adventure, catch the sunset at Dead Horse Point State Park, taking in breathtaking panoramic views of the Colorado River and Canyonlands National Park.
Park City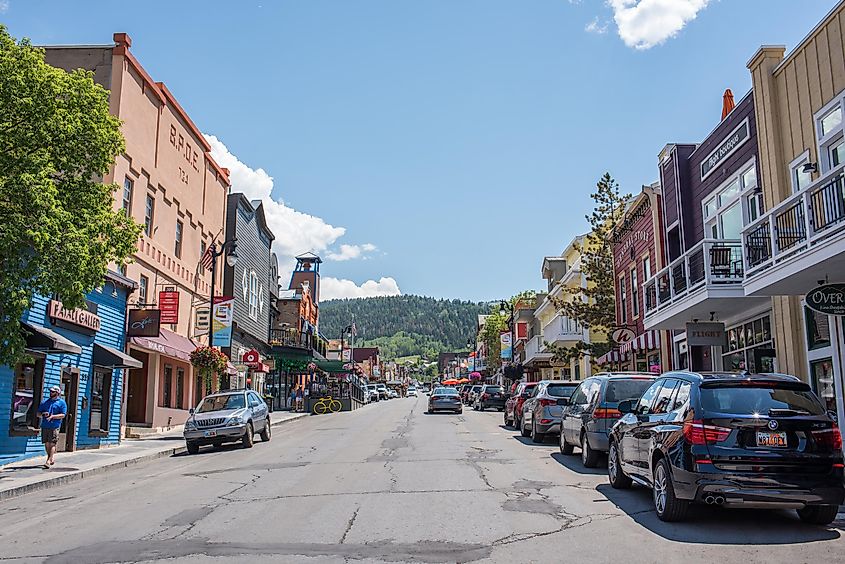 A vibrant and renowned destination, Park City, Utah, boasts world-famous ski resorts like Park City Mountain and Deer Valley, catering to all skill levels. Park City hosts the world-famous Sundance Film Festival annually in January. Sundance is the largest independent film festival in the US that brings together film and theatre enthusiasts from all around the world. For outdoor activities, the Park City Mountain Resort will get your adrenaline rushing with activities like the alpine slides, zip lines, and scenic chairlift rides.
You can also enjoy mountain coaster rides and guided tours in the summer, all at Alpine Coaster. There are a variety of outdoor activities that are popular in summer like hiking and mountain biking along the many Park City trails like Rob's Trail and Treasure Hill. For visitors looking for something different, feel the rush of the air and hear the pounding of hooves while horseback riding at Boulder Mountain Ranch. After you've had your adrenaline rush, you can visit the Park City Museum to learn more about the town's mining history!
Price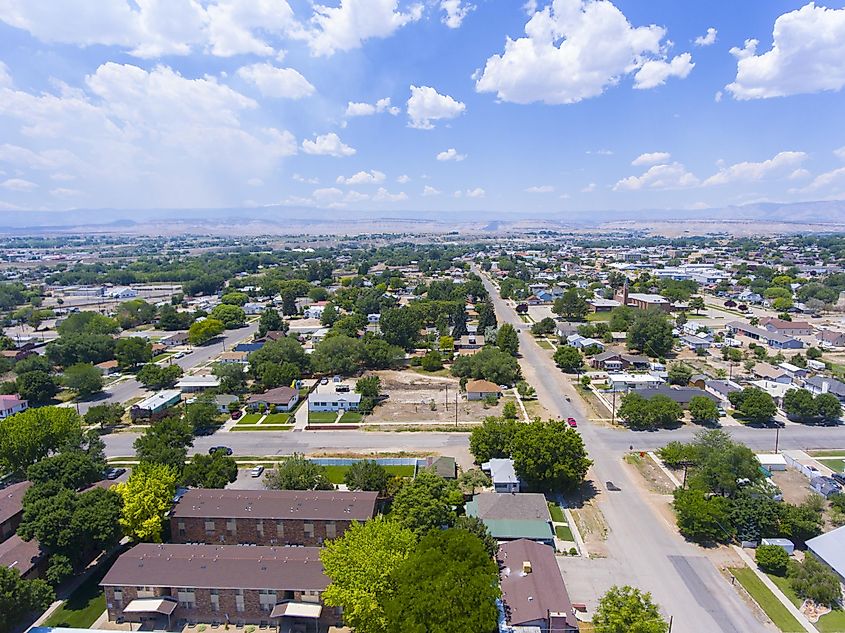 Price is the ideal small town for visitors interested in history, natural beauty, and outdoor exploration. Located in Carbon County, Price offers a unique vibe and experience. The Prehistoric Museum at the Utah State University Eastern campus features fascinating dinosaur exhibits, including fossils and life-size replicas, making it a great place for educational and family-friendly exploration.
Looking for more history? You can explore historical sites and visit nearby mining ghost towns like Scofield and Sunnyside to gain a deeper understanding of the area's heritage. Feast your eyes on the "world's longest art gallery," the Nine Mile Canyon, outfitted with remarkable rock art panels created by Native Americans, as well as old homesteads and historical sites. This spot is perfect for hiking and photography enthusiasts.
Springdale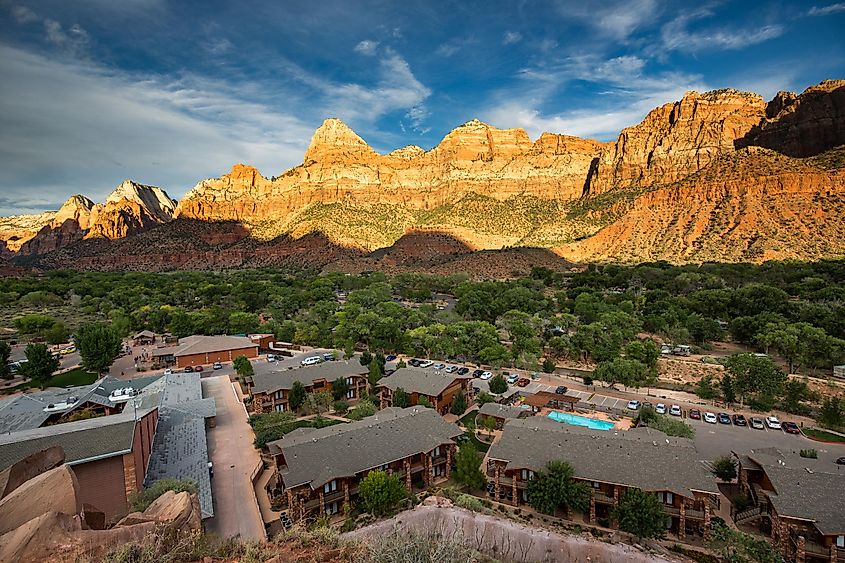 Springdale is designed to be pedestrian-friendly, with sidewalks, crosswalks, and pedestrian paths to encourage exploration on foot. The underrated town of Springdale serves as the gateway to Zion National Park, one of the most visited national parks in the US, equipped with a shuttle system to transport visitors. With red rock formations, lush vegetation, and the Virgin River running through it, the town is revered for its stunning natural beauty.
The star of Zion National Park, Zion Canyon, is easily accessible from Springdale, and it features iconic sites like Angels Landing and The Narrows. The town has a vibrant arts community, with numerous art galleries and boutiques like the David J. West Gallery and the Worthington Gallery.
St. George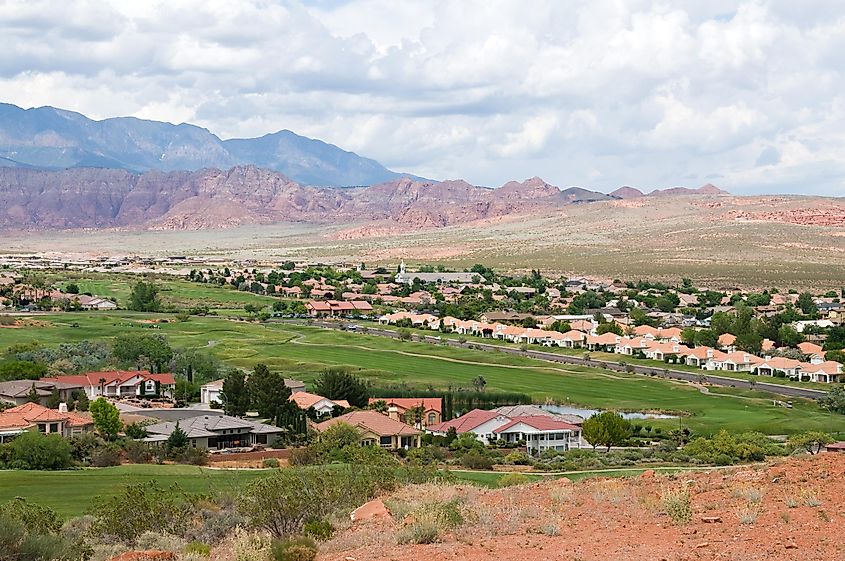 St. George experiences over 300 days of sunshine per year and very hot summers, so much that it is colloquially known as the "Sunbelt of Utah." Because of this, St. George has earned a reputation as the "Golf Capital of Utah" due to its many golf courses and mild weather all year long. St. George is part of Utah's "red rock country," characterized by its beautiful red sandstone formations and unique desert landscapes. St. George is also a great destination for history and art enthusiasts. The city has a rich historical heritage, with landmarks like the Brigham Young Winter Home and the St. George Tabernacle.
St. George has an active arts community, with theaters, art galleries, and cultural events, including the St. George Art Festival. The Tuacahn Amphitheatre is a sure favorite, with an open-air venue set against a backdrop of red cliffs, hosting a variety of Broadway-style musicals and concerts. St. George attracts many retirees and those seeking an active lifestyle because of its commitment to health and wellness. St. George's educational hub, Dixie University, offers a variety of programs while simultaneously contributing to the local economy. St George is also attractive to outdoor enthusiasts as it is within driving distance of several national parks, including Zion National Park, Bryce Canyon National Park, and Grand Canyon National Park (Arizona).
The Final Bow
If these 14 charming Utah towns haven't quite won you over, pack your bags and embark on a "seeing is believing" adventure – the unique attractions and stunning scenery await your skepticism! These US favorites are special for so many reasons. From the breathtaking natural beauty that surrounds them, including majestic mountains, serene lakes, and red rock canyons, to the charming, picturesque main streets that evoke a sense of nostalgia and small-town charm, these communities offer a diverse range of experiences. Each is a cherished destination for travelers seeking a glimpse into the heart of Utah's culture and scenic wonders.