If you're looking for an idyllic weekend escape free from the hustle and bustle of city life, consider visiting one of Utah's many charming small towns. From picturesque mountain passes to stunning red rock formations, there are plenty of places where you can relax and find yourself surrounded by natural beauty within a few hours' drive.
Whether you're interested in outdoor activities like skiing or fishing, browsing unique shops, and restaurants in the downtown area or simply admiring the scenic views while taking a leisurely stroll, these nine best small towns in Utah offer something for everyone -- making them ideal destinations for your next getaway!
Park City – Skiing, Shopping, & Outdoor Adventure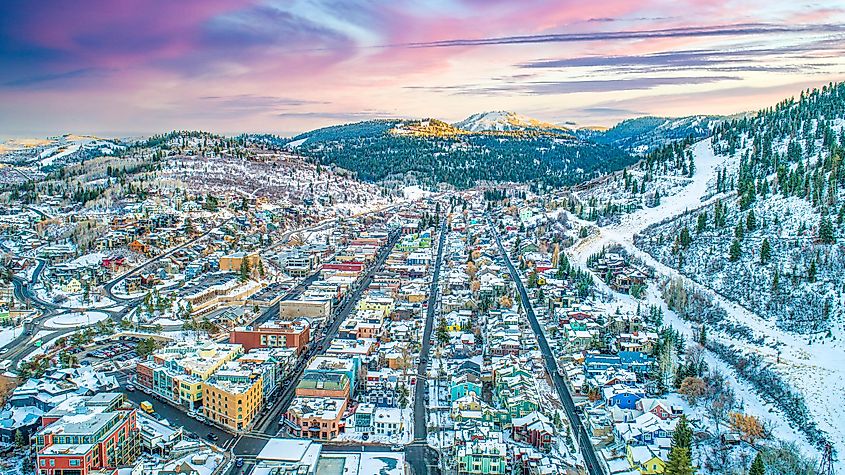 Park City is a great destination for outdoor enthusiasts of all kinds. In the winter months, visitors can enjoy skiing and snowboarding on some of Utah's world-renowned slopes. Cross-country skiers will also find plenty of trails to explore in the Wasatch Mountains. For those looking for an activity off the slopes, ice skating or snowshoeing are both popular options in Park City.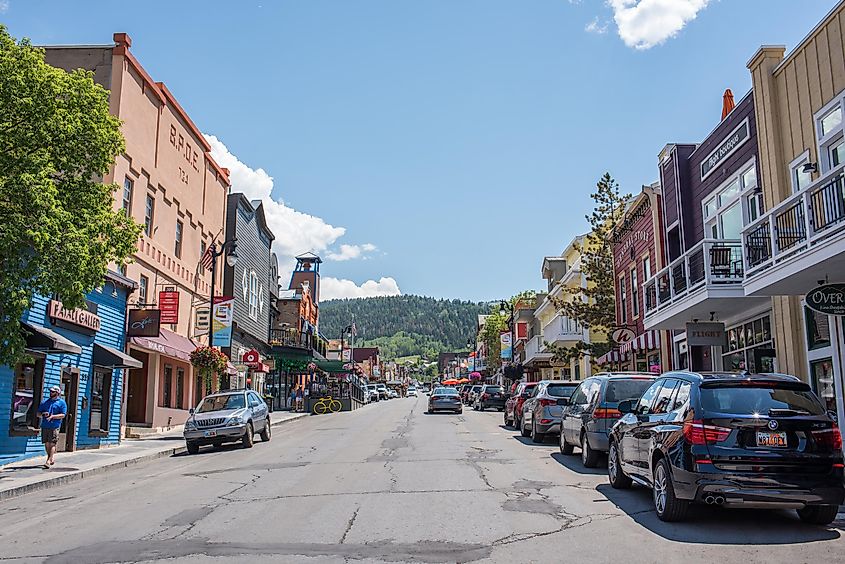 When it's time to take a break from your outdoor adventures, downtown Park City offers great shopping and dining experiences. Boutiques line the streets with unique gifts and souvenirs, while restaurants provide a variety of culinary choices. The Mid-Mountain Lodge is also nearby, where you can take in the breathtaking view of the mountains.  
In summer, Park City is a great place for horseback riding, mountain biking, and fly-fishing. There are also plenty of trails in the area that offer magnificent views of the Wasatch Mountains.
Moab – Scenic Desert Landscapes & Family Activities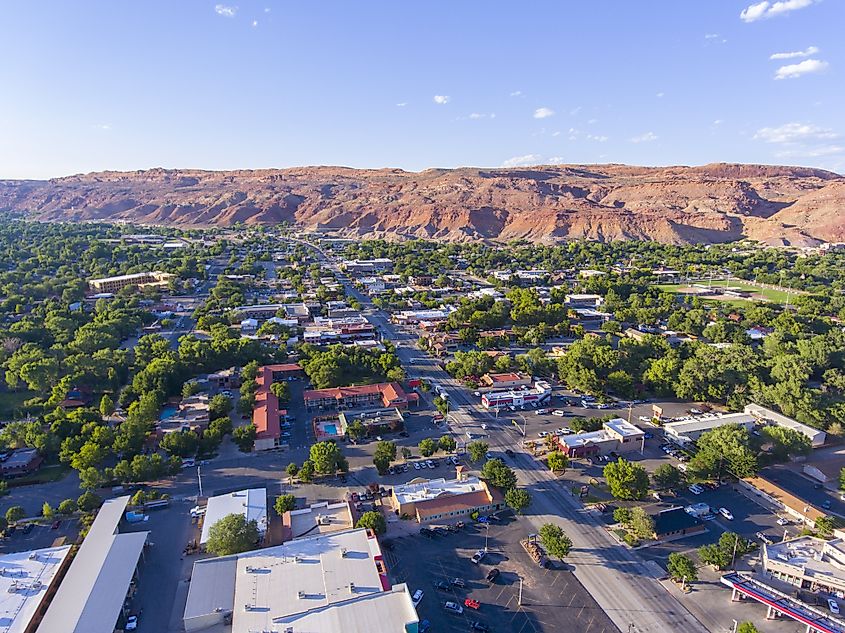 Moab is an ideal destination for those looking to explore the unique and stunning desert landscapes of Utah. Visitors can marvel at the breathtaking views from Arches National Park or take a scenic 40-minute drive up to Dead Horse Point State Park. For more adventurous travelers, there's whitewater rafting down Cataract Canyon and rock climbing in the nearby Fisher Towers.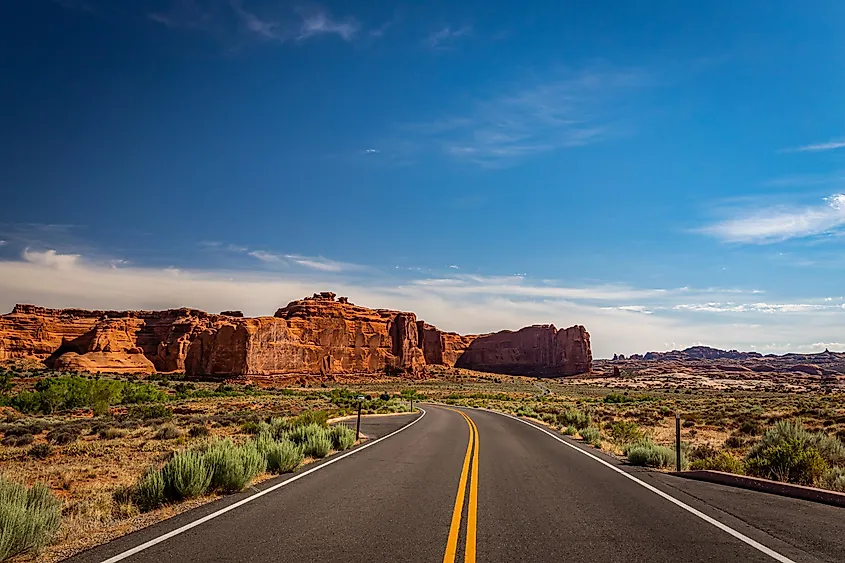 The city is also perfect for families wanting to create memories together. There are plenty of kid-friendly activities, such as bike riding, camping, ATV tours, horseback riding, and fishing. You can even go on excursions exploring Moab's rich cultural heritage with historic sightseeing tours around town or visit one of its many museums. Whatever you choose to do, there's something for all ages in Moab.
With its awe-inspiring desert scenery and wealth of outdoor activities, Moab is a paradise for adventurers and families alike.
Kanab – An Unforgettable Western Adventure Town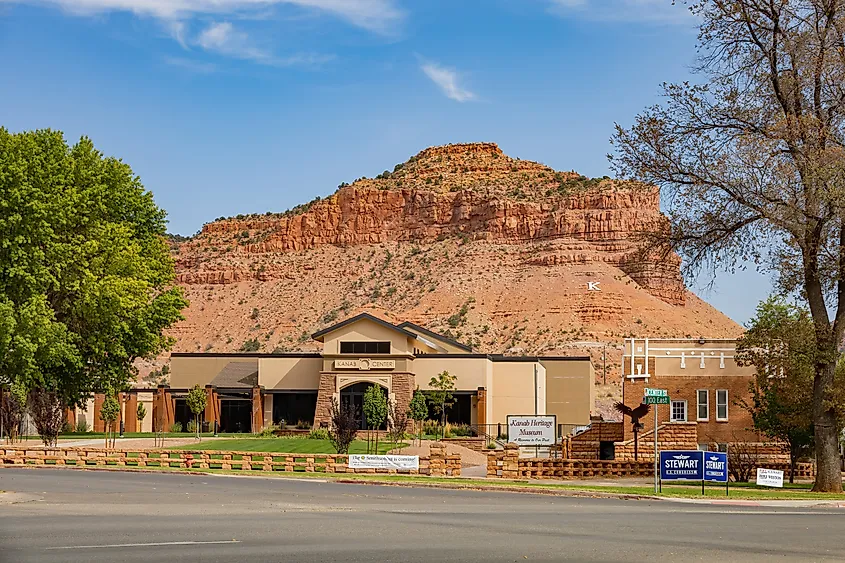 Kanab is the perfect destination for those looking to experience true western hospitality. Located near the Arizona border, this small town offers an array of outdoor activities, such as horseback riding, ATV, and jeep tours. Take a stroll down historic main street and explore art galleries, restaurants, and boutiques that all make up what makes Kanab an unforgettable western adventure town.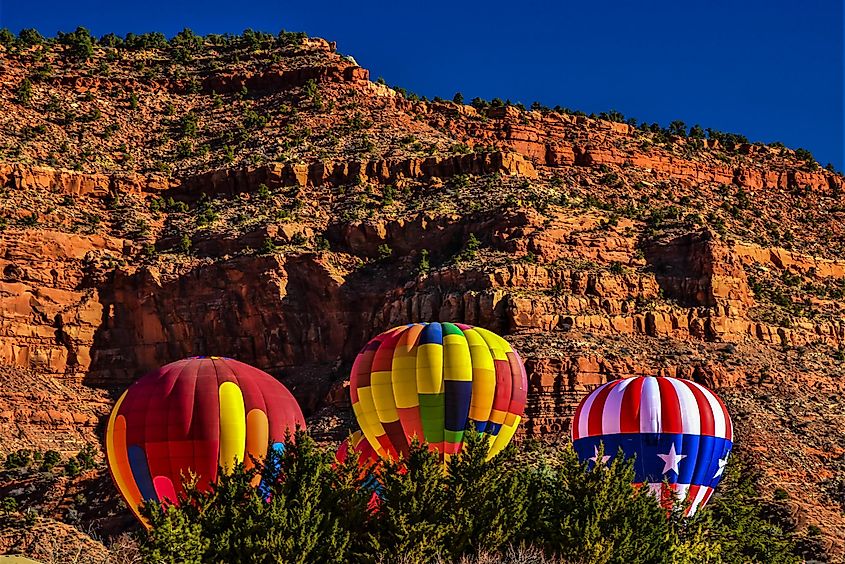 For those wanting to really explore the area, head outside of town to one of the many nearby national monuments such as Sunset Crater National Monument in Arizona. Here you'll find spectacular views of untouched volcanic sandstone desert landscapes that will take your breath away.
Springdale – Gateway to Zion National Park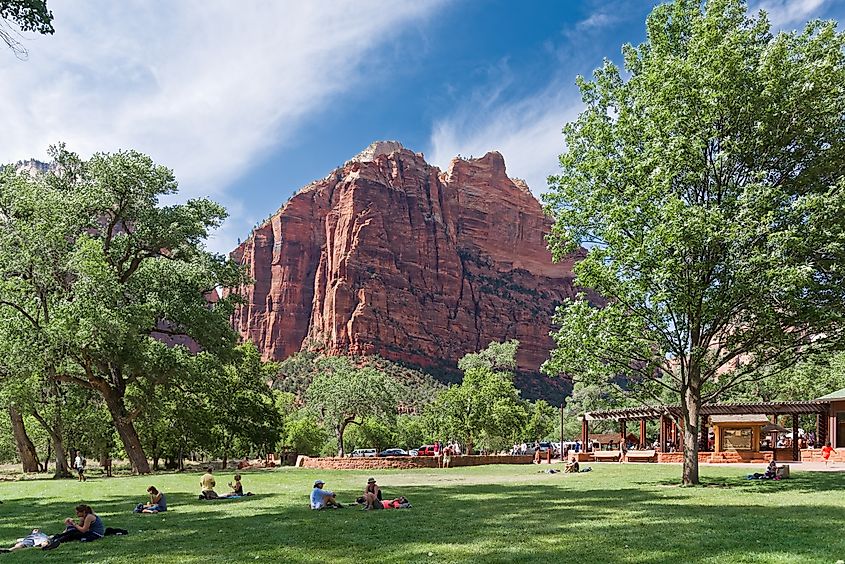 Located in southwestern Utah, this popular park features stunning canyons, rivers, waterfalls, and towering cliffs. For an unforgettable experience, take a drive along the Zion-Mt Carmel Highway. You'll take in breathtaking views of some of nature's most beautiful landscapes.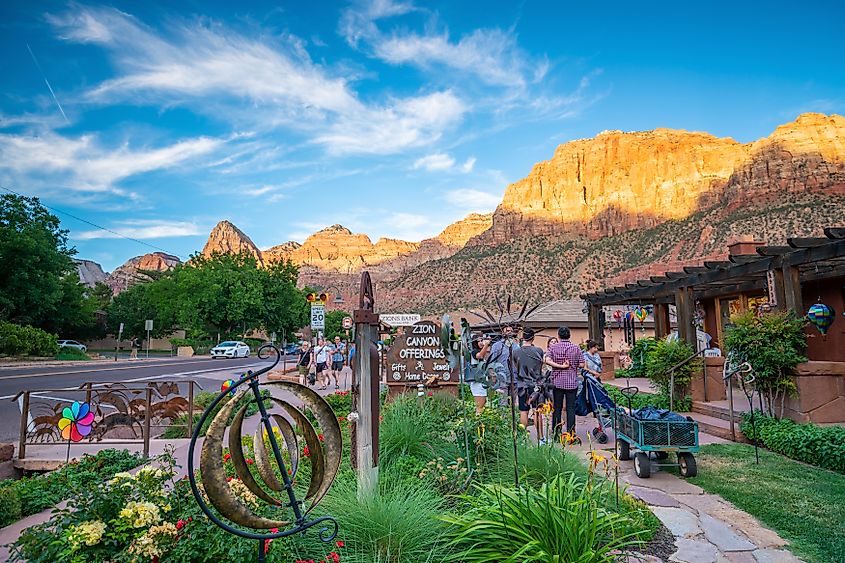 In town, visitors can explore galleries, restaurants, and shops that offer great food and souvenirs. Or head up the nearby Watchman Trail for spectacular sunset views. From fun activities to picturesque hikes, Springdale has something for everyone. Whether you're looking for adventure or relaxation -- this is the place to be!
From its unique geological formations to its vibrant culture and welcoming spirit, Springdale is the perfect place to take in all that Zion National Park has to offer.
Cedar City – Home of Arts and Culture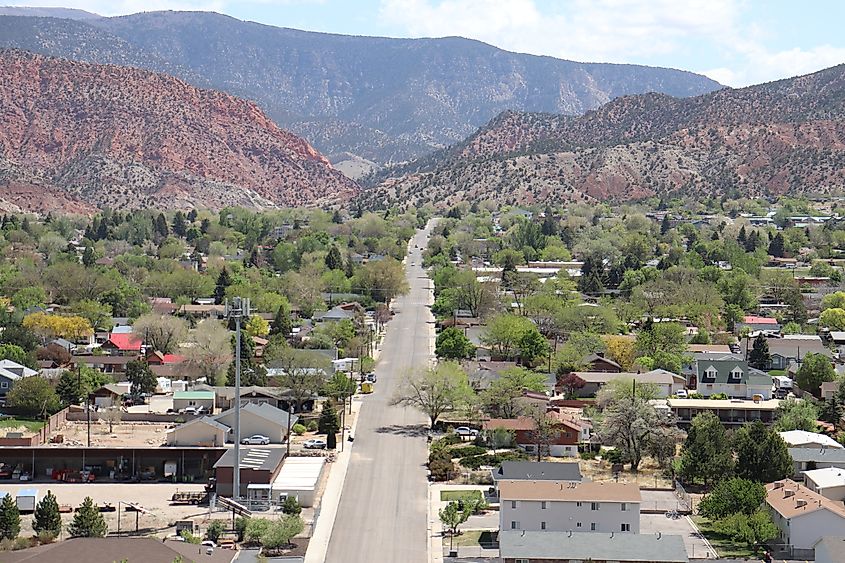 Located in southwestern Utah, this charming city offers a variety of cultural activities to explore. Visit the Utah Shakespeare Festival to experience award-winning productions or check out one of the art galleries or museums with collections reflecting local culture. Or, take a day trip to Cedar Breaks National Monument -- a 2,000-foot-deep canyon filled with spectacular hoodoos and wildflowers.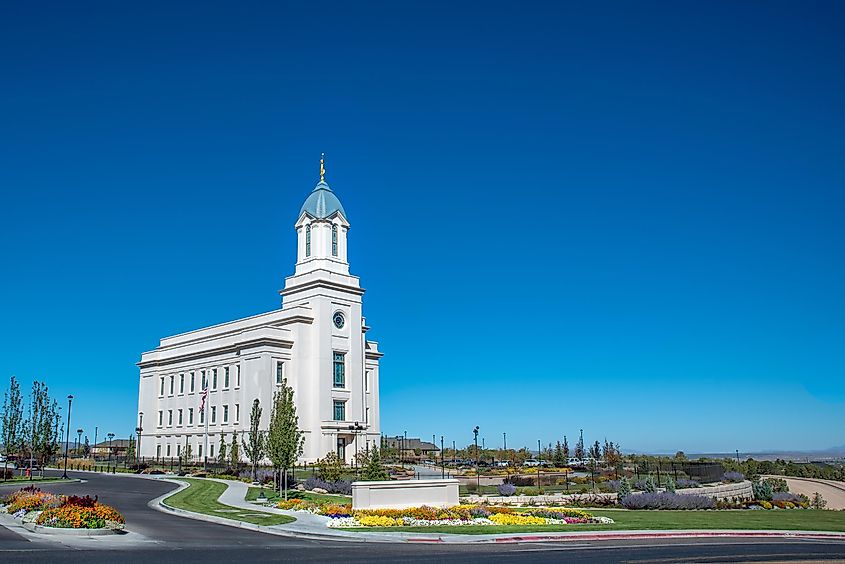 After your cultural tour, satisfy your appetite at any number of restaurants serving up delicious southwestern cuisine. Whether you're looking for a theatrical performance or just want to soak in some local culture, Cedar City is sure to please.
Brian Head – Hiking, Biking, & Skiing in Southern Utah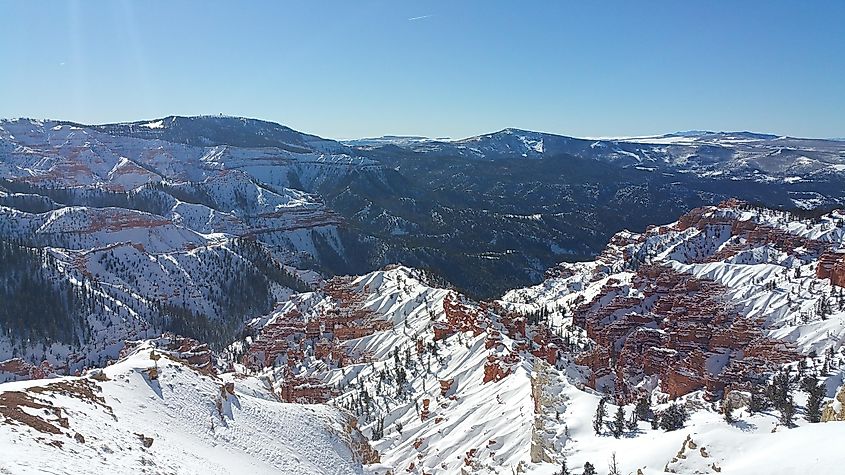 Located in the heart of southern Utah, this resort offers visitors a variety of trails for hiking, mountain biking, and skiing. The slopes at Brian Head boast some of the best conditions in the region with plenty of wide-open terrain to explore.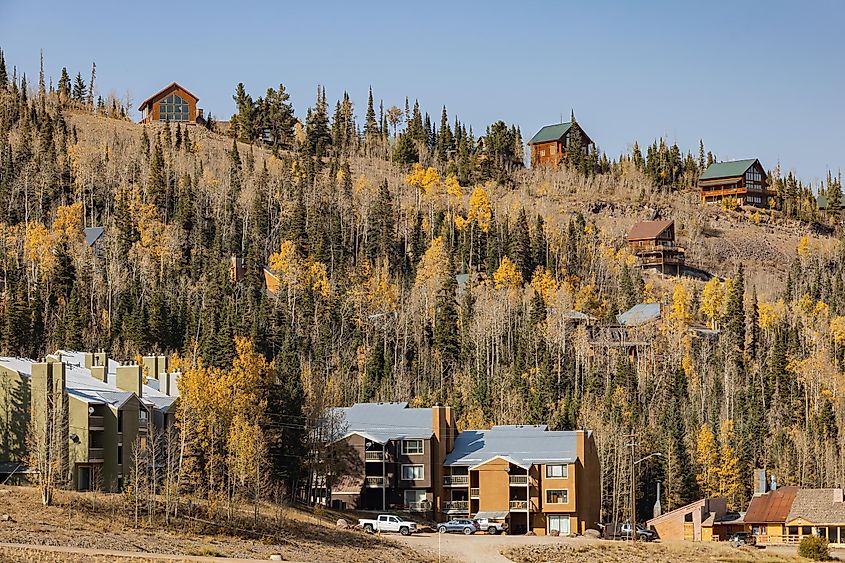 Besides its exceptional ski area, Brian Head is also an ideal destination for mountain bikers. With dozens of trails ranging from easy to difficult, it's easy to find something that suits your ability level. For those looking for something a bit more relaxing, you can take a chairlift up one of the many peaks and enjoy the views of the surrounding mountains.
For a more low-key experience, there's plenty to explore in town. From cozy cabins to quaint restaurants, you can find many ways to relax after a day out on the slopes. No matter what your preference, Brian Head is an excellent destination for outdoor activities and relaxation. 
Ephraim – A Historic Small Town with Big Views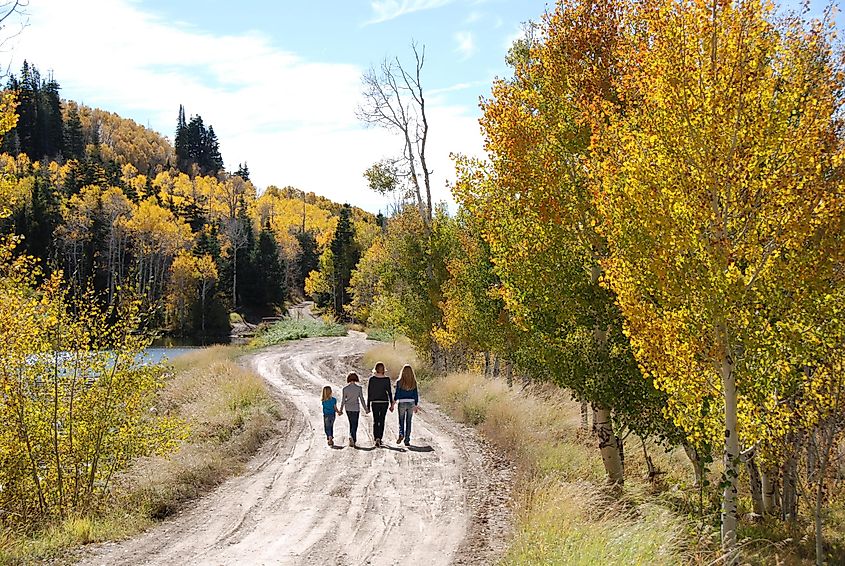 Ephraim is a small town nestled in the mountains of central Utah that has stood the test of time. Founded by Mormon pioneers, it still retains its historic charm and small-town feel.
Spend the day strolling around town and explore its colorful historic homes or take a short 45-minute drive up to Manti-La Sal National Forest for breathtaking views of alpine meadows. The national forest boasts several trails for hiking, biking, and horseback riding, as well as camping areas for those looking to make a weekend out of it.
Richfield – Quaint Countryside Getaways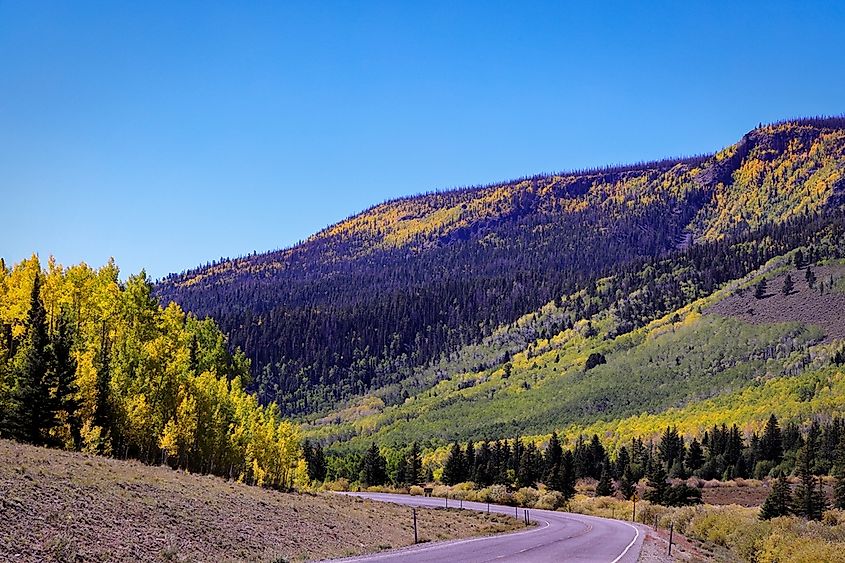 Richfield is the perfect destination for a countryside getaway. With its small-town charm and outdoor recreation, you can enjoy an unforgettable escape from city life in no time! There are plenty of bed & breakfasts and cozy cabins to choose from that make for a comfortable stay as you explore the surrounding area.
Nearby Fishlake National Forest offers some of the best hiking trails in the region, or you can take your family to the local ice-skating rink for some fun on cold winter days. Wherever your adventures take you around Richfield, you're sure to have an unforgettable time!
Escalante– Walk Through Time in a Desert Landscape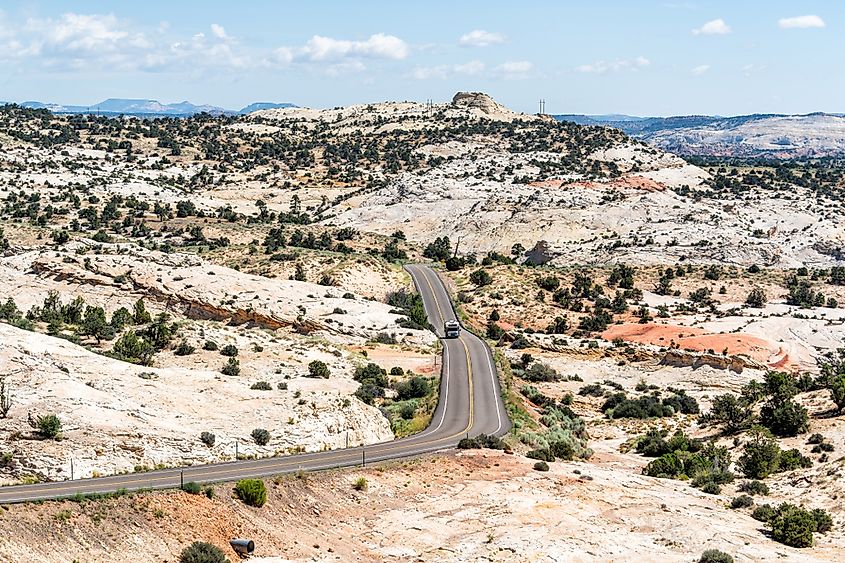 Escalante is a small town located in southwestern Utah that is surrounded by some of the most awe-inspiring desert landscapes in America. Grand Staircase Escalante National Monument is a breathtaking area famous for its slot canyons and other natural wonders. Take a journey back in time as you explore some of these ancient sites or embark on an adventure through one of the many hiking trails throughout the national monument.
Coyote Gulch provides plenty of opportunities for exploration with its stunning slot canyons and for a break from the outdoors, head over to one of the nearby lodges and cabins where you can relax and unwind in comfort.
In Summary
With so many charming places to explore, it's difficult to choose just one. Whether you're seeking a relaxing retreat or an adventure-filled getaway, these small towns provide plenty of opportunities for discovering new experiences. From natural wonders to unique dining options, each town is sure to give you lasting memories that will make your trip unforgettable. So, pack your bags and hit the road -- exploring Utah's small towns is definitely worth the journey!