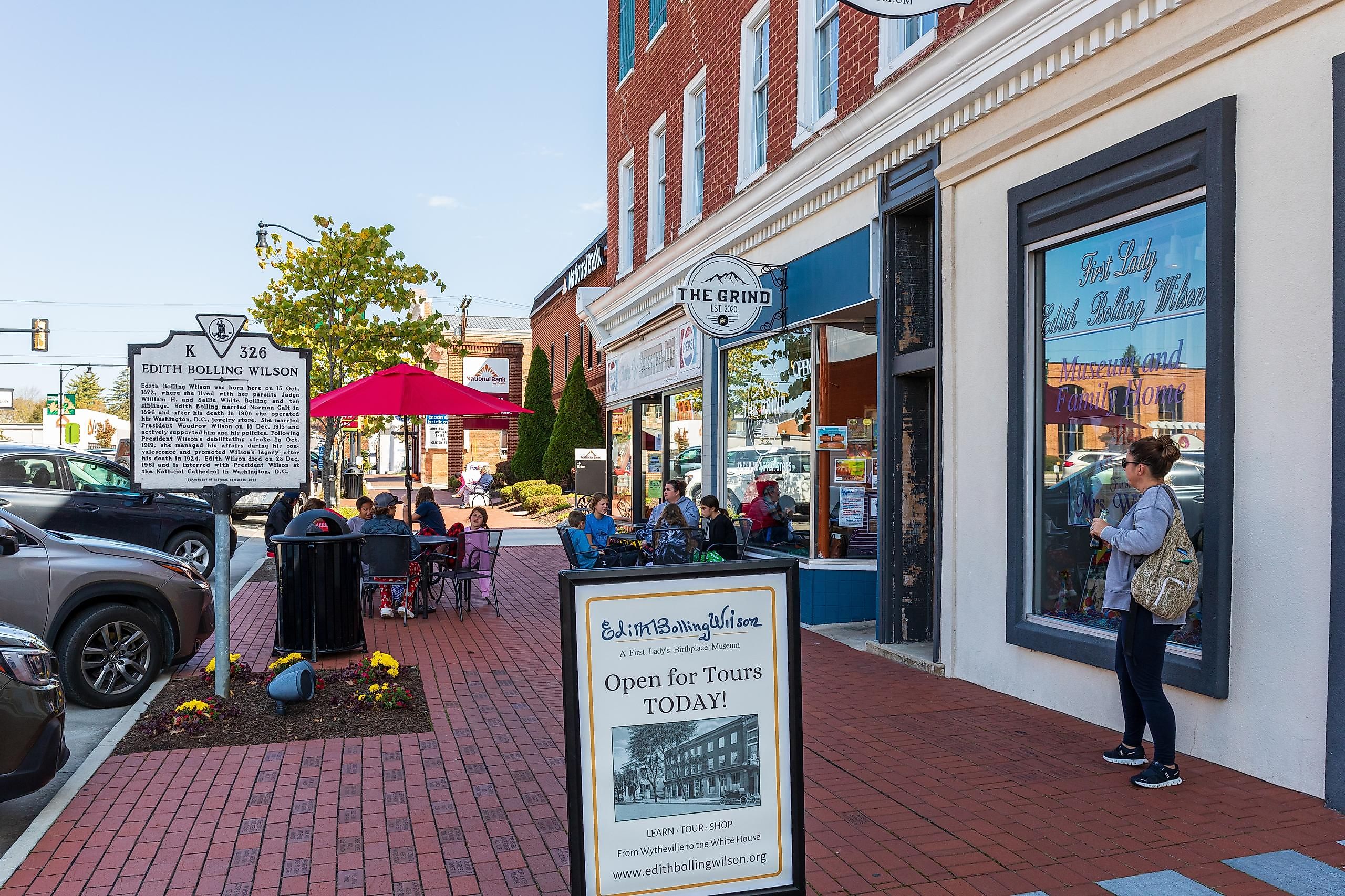 14 Most Beautiful Small Towns In Virginia You Should Visit
The state of Virginia is undoubtedly home to some of the most beautiful small towns in the USA. One of the country's original 13 founding states, many of Virginia's most picturesque small towns have managed to preserve the most important architecture from the early days of the state's history.
From old, historic courthouses and town halls to majestic manor homes and plantations, many of these charming old buildings are now open to the public as museums, galleries, and even hotels.
To find out more about the best places to visit in the "old dominion," as this beautiful state is sometimes referred to, read through our list of the most beautiful small towns in Virginia you should visit.
Wytheville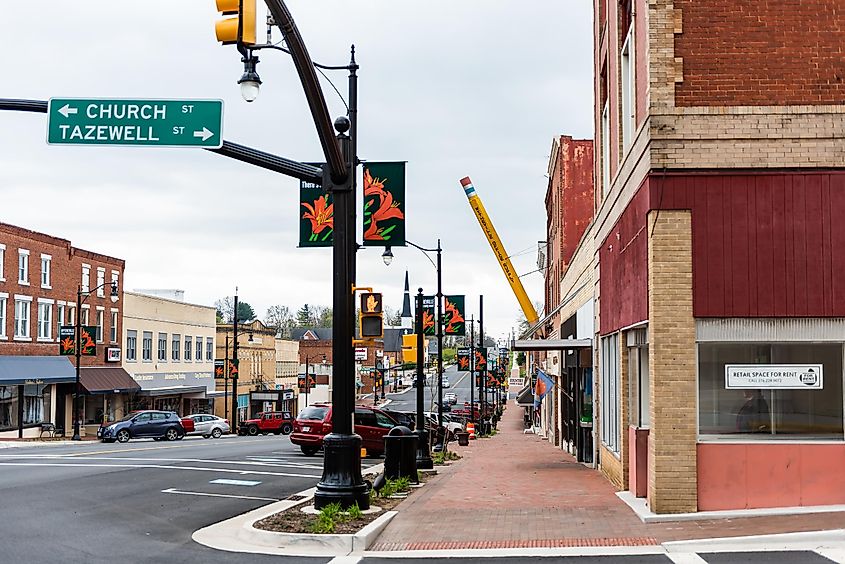 The historic town of Wytheville was named after one of the signatories of the United States Declaration of Independence and has the distinction of being one of the few places in the USA not to have a rival for its name. Despite having one of the prettiest old downtowns on the East Coast, it's a place that's often overlooked by visitors who tend to zoom past on the I-77 and I-88 highways to and from the Blue Ridge Mountains.
Those who do stop, as well as the 8,200 people who live here, won't hesitate to tell you what you're missing. Once part of the "Great Road" that connected this former frontier town to cities like Philadelphia, the wide Main Street boasts ample parking and plenty to see.
From here you can wander past two historic landmarks related to President Woodrow Wilson's wife, Edith Bolling Wilson. The first, Bolling Wilson's birthplace, is now an interesting museum dedicated to her life and role as the President's wife, and the Bolling Wilson Hotel, built in 1927 features many references to the former First Lady. 
Middleburg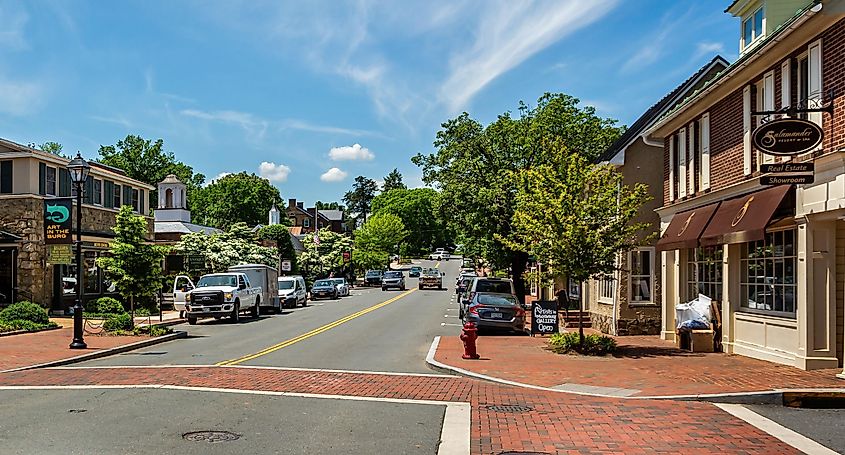 Middleburg was founded in 1787 and offers plenty of great excuses to visit. This tiny town of just 669 souls started life as a humble crossroads known as Chinn's Crossroads, its eventual name reflecting its geographic location mid-way between the larger communities of Winchester and Alexandria.
Downtown Middleburg is a pleasant place to stop for a wander. Highlights include the historic district with its locally run stores and boutiques, art galleries and studios, as well as food and drink emporiums. Have your camera or phone ready for a memorable photo of this attractive historic town center with its charming late 18th and early 19th-century architecture.
Yorktown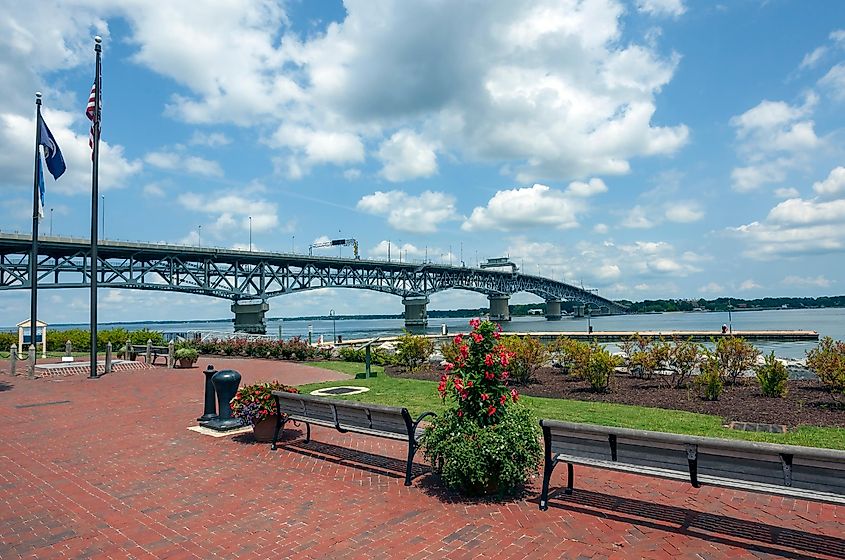 One of the most important small towns associated with the American Revolutionary War (aka, the American War of Independence) of 1775 to 1786, Yorktown's modest beginnings as a trading post in the 1690s are certainly not evident today. What you will see when you visit, however, is a charming downtown core with buildings dating from the late 18th and early 19th centuries. It's immensely walkable and fun to explore.
Highlights of a Main Street stroll include seeing the Yorktown Victory Monument, built in 1781 to celebrate the American victory over Britain, as well as the Waterman's Museum near Yorktown Beach on the town's attractive waterfront.
Staunton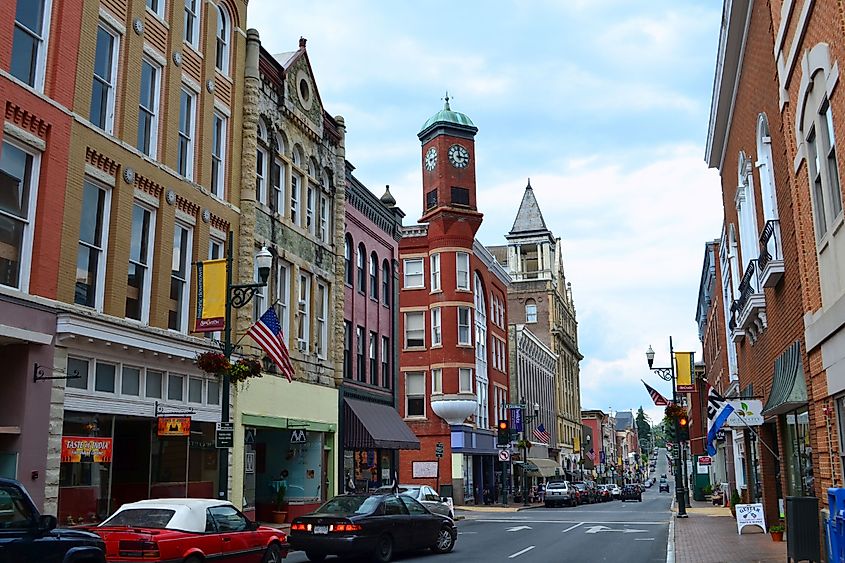 The pretty small town of Staunton is often touted as one of the best places to visit in Virginia for those who enjoy exploring historic downtowns. Located on the heart of the iconic Shenandoah Valley just two hours' drive southwest of Washington D.C., Staunton was founded in 1732 and is home to the fascinating Frontier Culture Museum, which showcases the lives of the early settlers.
Those who enjoy cultural activities will want to visit the American Shakespeare Center, which focuses on the plays of the great Bard; and Blackfriars Theater, part of the same theater company with a focus on other Elizabethan-era playwrights. Staunton also has the distinction of being the birthplace of President Woodrow Wilson.  
Culpeper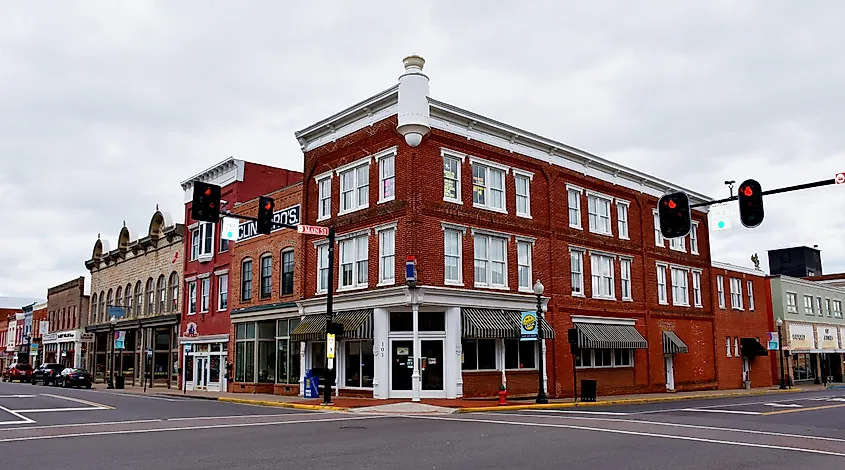 It was a different war that put the small Virginian town of Culpeper on the map. It was here that America's Red Cross founder Clara Barton tended wounded and dying soldiers from both sides of the Civil War at the battle of Cedar Mountain on the town's outskirts.
You can pay your respects to the dead from this conflict at Culpeper National Cemetery. The town's Fairview Cemetery is also worth visiting and offers superb views over the surrounding countryside.
Manassas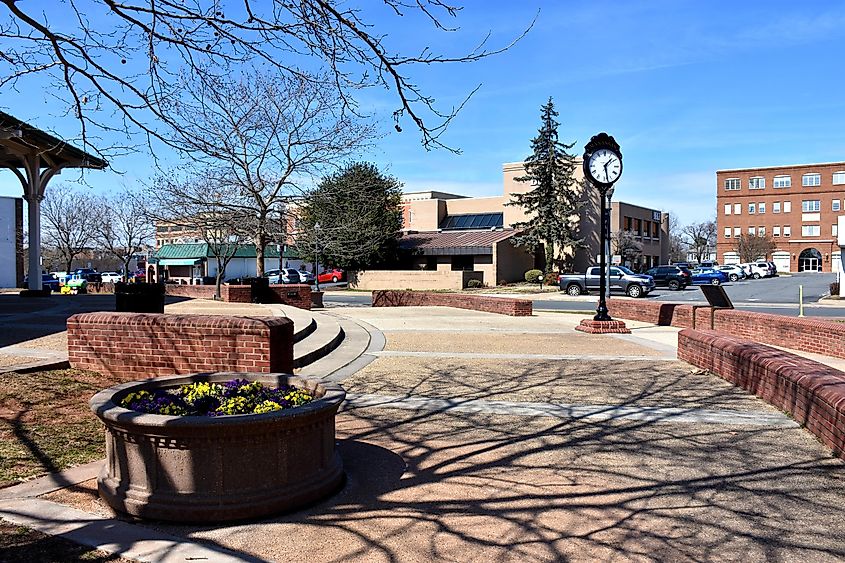 Despite being one of the larger towns on our list of the most beautiful places to visit in Virginia, Manassas has managed to retain its small-town feel. The scene of not one but two important Civil War battles, townsfolk have done an excellent job of describing the impact of these devastating events at the Manassas Museum.
The museum also portrays life at the time of the town's founding. Known back then as Tudor Hall, it morphed into Manassas Junction for its rising importance as a railway hub.
Lexington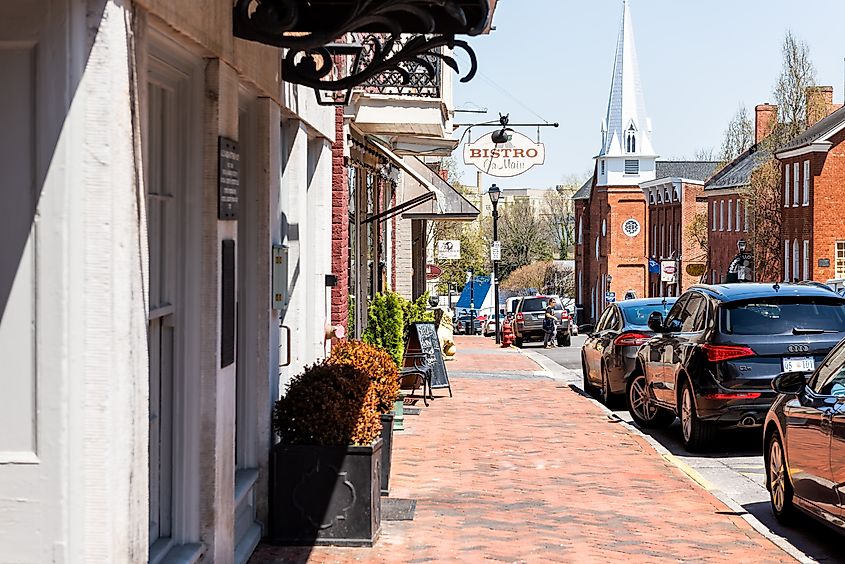 The residents of Lexington, VA, know they're lucky. Not only are the 7,456 folks who call the town "home" proud of their history, but they're also not shy about sharing it with a large student population attending the town's two universities.
These students give the town a buzz, especially in the downtown core where they flock to enjoy Lexington's superb food and drink scene. Not to be confused with its namesake in Kentucky, Lexington, VA, is also known for its cultural activities, events, and festivals.
Abingdon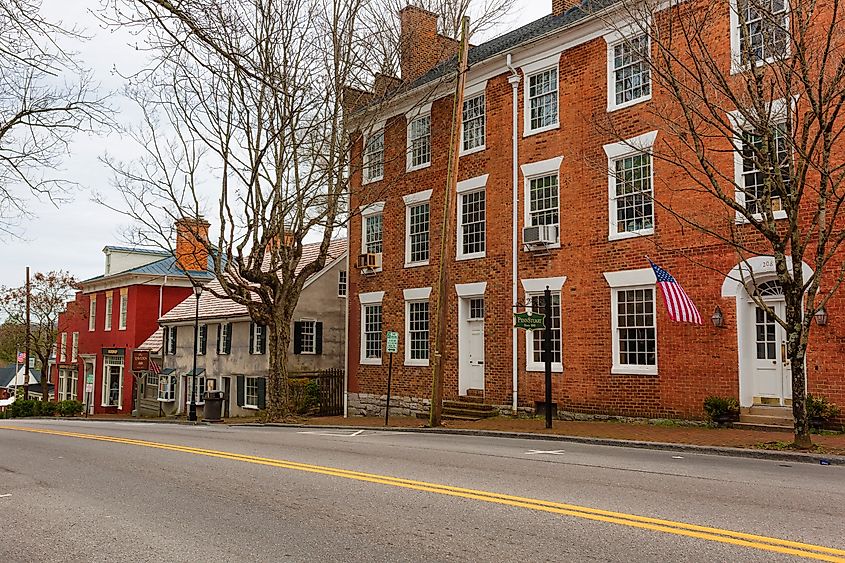 Historic downtown Abingdon features an array of attractive red-brick buildings, some dating back to the late 1700s. Now home to 8,000 residents, the town has ties with some of the most illustrious of Americans from bygone times, including legendary frontiersman Daniel Boone.
Named after the English hometown of George Washington's wife, Martha, you can get a taste of the old country at the Martha Washington Inn and Spa, a luxurious 4-star hotel in the heart of the downtown core. Other highlights include the William King Museum of Art and the historic Barter Theatre.
Chincoteague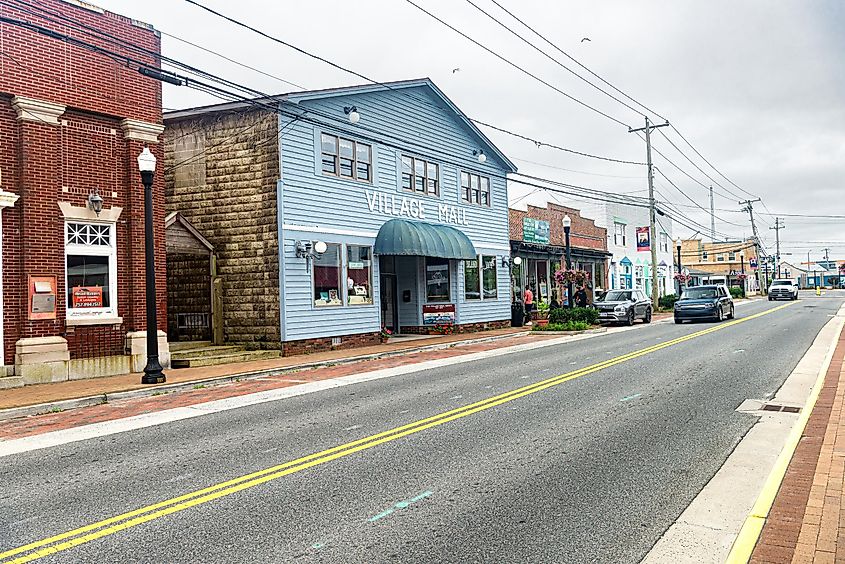 Here's one for those who enjoy the island life: Chincoteague. Located on the island of the same name in the northeastern corner of Virginia, Chincoteague's Atlantic Ocean setting is truly spectacular.
 Founded in the 1700s, it's famous for the wild ponies that inhabit the area, which are the subject of an annual "swim" when they're herded to Chincoteague from neighboring Assateague for auction. This picturesque town is also known for seafood, its pristine beaches, as well as its laidback vibe.
Farmville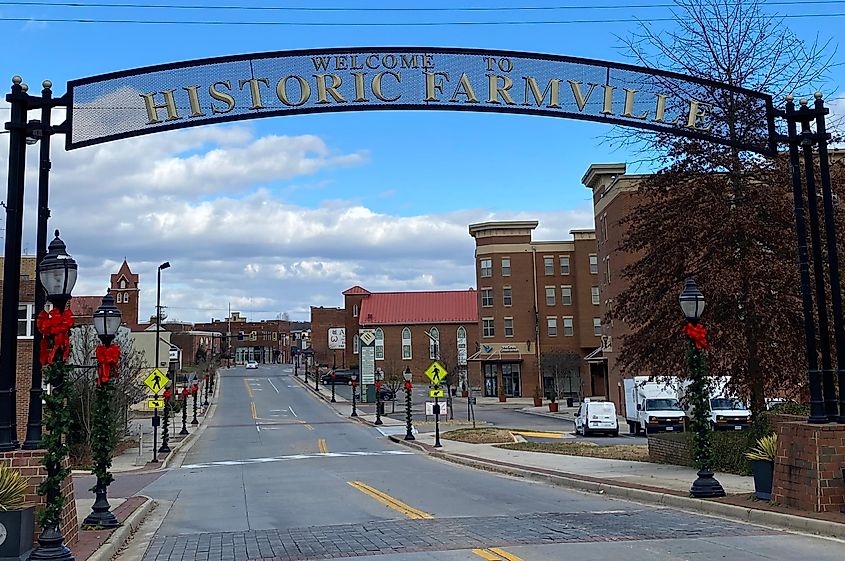 Farmville, not to be confused with the popular computer game and app of the same name, is a great little town to visit. This popular university town first welcomed students back in 1839 when Longwood University opened its doors. Despite a growing student and faculty population, Farmville has managed to retain its small-town feel.
Highlights include the historic downtown core, home to a number of public parks and heritage buildings housing stores and restaurants. A number of significant Civil War sites are also to be found here, including Sailor's Creek Battlefield Historical State Park, where Union forces under General Grant defeated Confederate forces.
Charlottesville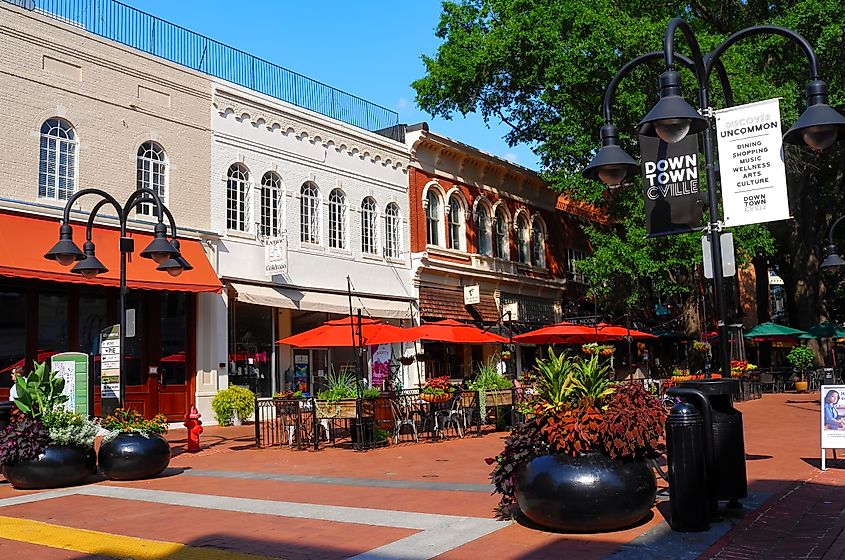 Charlottesville, while definitely on the "larger side" of the scale population-wise (45,000 people live here), has managed to retain much of its small-town appeal. The fact it's located in the foothills of the Blue Ridge Mountains certainly adds to its attractiveness and was a deciding factor in its being founded in 1762.
Pay a visit today and you'll find the old downtown core is home to classy boutique stores, cafés, restaurants, and bars. One of the state's most important places of higher education, the University of Virginia, is located here; its influence on the town's architecture and lifestyles since its founding in 1819 is everywhere evident.
Bristol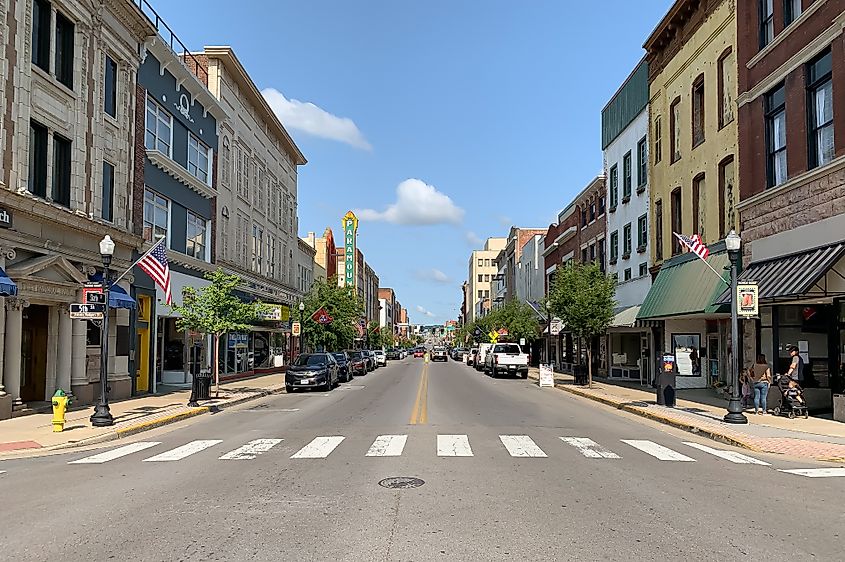 The town of Bristol (population 17,200) has the unique distinction of being located not in one US state, but two. Split almost equally between Virginia and Tennessee, the state line runs down the town's Main Street, allowing visitors to literally cross the road to visit a different state.
This attractive small town also lays claim to being where country music started in 1927. Judge for yourself with a visit to the Birthplace of Country Music Museum. This fun attraction showcases the earliest known country recordings and artists. You should also visit during the annual Bristol Rhythm and Roots Reunion held each September. The Bristol International Speedway is a great attraction for fans of NASCAR.  
Fredericksburg
Its position on the Rappahannock River just 50 miles south of Washington, D.C., not only makes Fredericksburg a pretty riverside spot to visit but also led to its having been the scene of major conflict during the Civil War. Four major battles took place here, and numerous sites, including the Fredericksburg National Cemetery, pay homage to those who died during this tumultuous time in history.
Be sure to spend time wandering Fredericksburg's historic downtown area, too. In addition to great shopping, dining, and entertainment opportunities, this sprawling 40-block district features many well-preserved historic buildings worth taking photos of.
Occoquan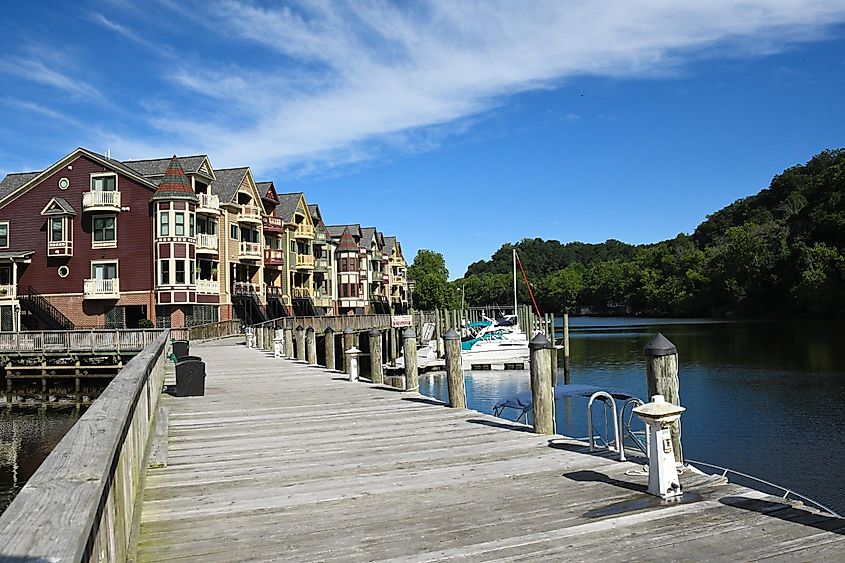 Occoquan is located just 20 miles southwest of Washington, D.C., and is a popular getaway destination for those needing a break from the nation's capital. Its position overlooking the Occoquan River certainly lends a great deal to its attractiveness, and also led to its early establishment as a place of trade first by Native Americans, and later by European settlers.
Historic downtown Occoquan is a treat to explore on foot. In addition to sightseeing, you'll enjoy activities such as shopping and dining, as well as relaxing in a classy B&B or vintage inn.
Conclusion
From off-the-beaten-trail destinations with well-preserved main streets to former fortresses that became the scene of major battles during the American War of Independence and the Civil War, Virginia's smaller towns offer plenty of great reasons for you to want to visit. Learn more about these attractive old communities in our list of the most beautiful small towns in Virginia you should visit.