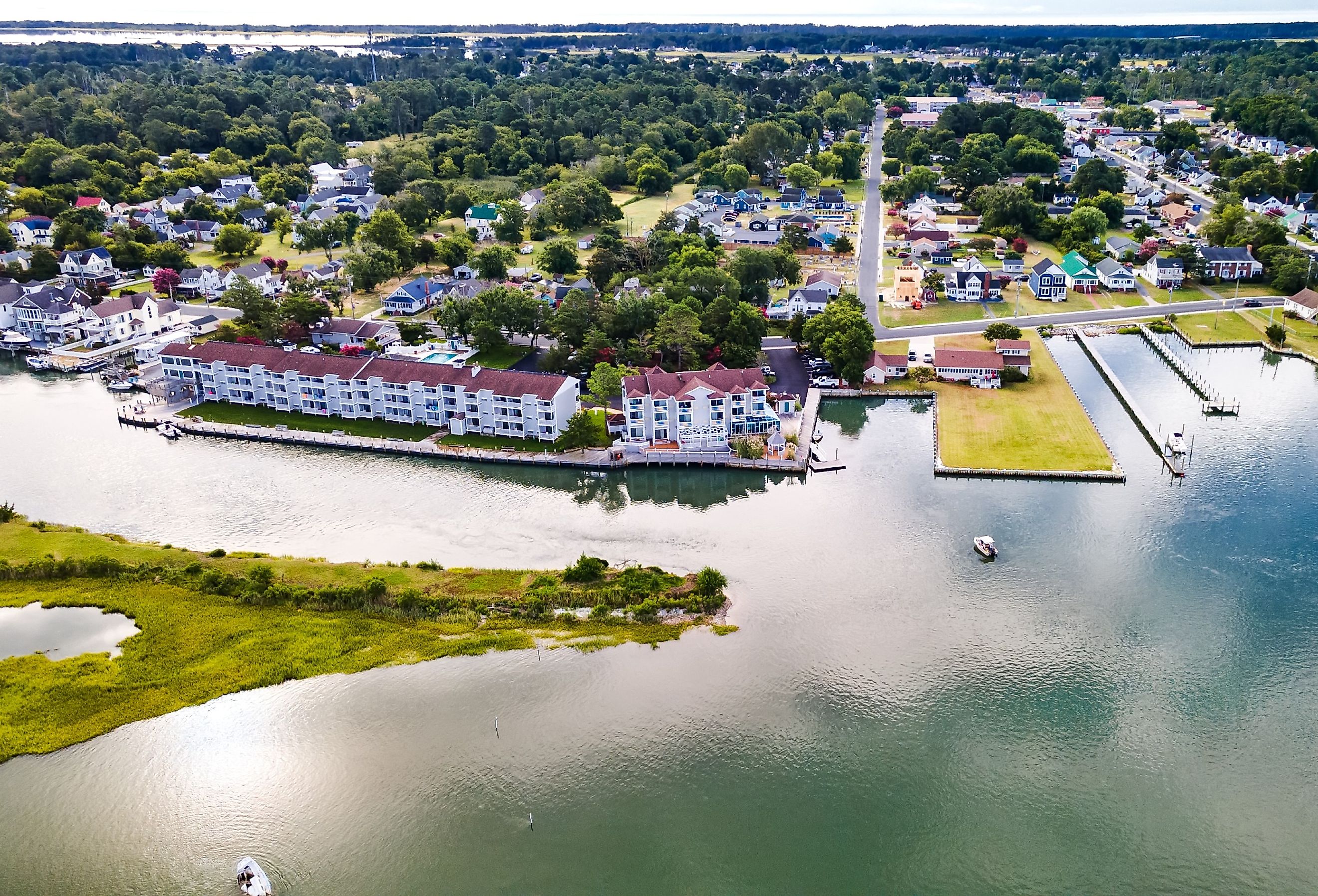 9 Of The Friendliest Towns In Virginia
Many people travel the world to see the best in nature, to explore intriguing cultures, and to just sign out, even if briefly, from the rat race. Often, what will draw a vacationer is a town with a beach fringed with powder-soft sand; a rugged, ice-capped mountain; the white, cascading sand dunes, and other panoramic vistas. Of course, there is also the appeal of tranquil seclusion. Yet, all these will count for nothing if the residents of a town are not welcoming! Fortunately, the state of Virginia sits in the American South, a region traditionally famed for its hospitality! That is only one of the many reasons tourists may want to discover these friendliest towns in Virginia. 
Fredricksburg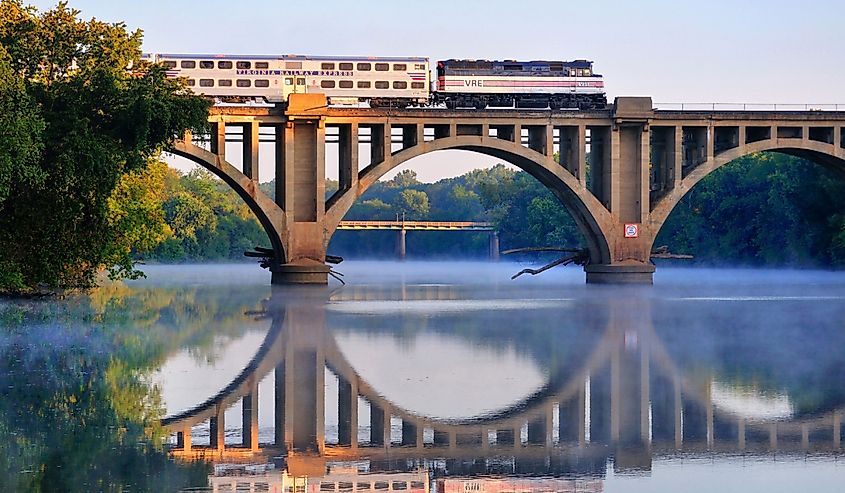 The hometown of America's first president is hands-down among the friendliest in Virginia. While friendliness may boil down to one's personal experience, Fredericksburg's downtown is among the most gorgeous, walkable, and welcoming. Also, Fredricksburg is a place where one can walk their furry friend to town daily—through the many radiant "hello's" and "hi's" along the streets. Featuring a dining scene that is elegant and getting better every year, it is easy to strike up a conversation and meet locals while enjoying some good eats.either down the street Furthermore, the Rappahannock River, the longest free-flowing river in the eastern United States, meanders excitedly through the town. It is evident that even nature itself flashes a smile upon one of America's most historic cities.
Damascus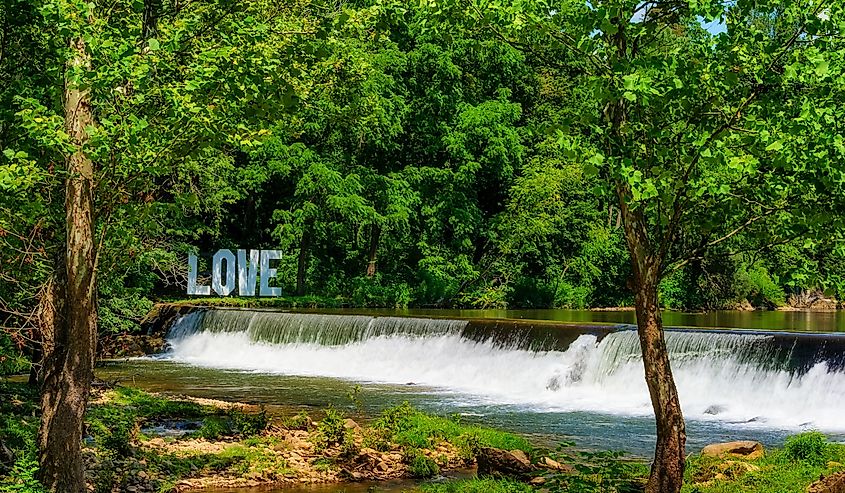 Damascus is known as the "Friendliest Town on the Trail" which cannot be solely due to the endorphins from trekking through this charming town! The truth is that the honor could have gone to other Virginia towns. And make no mistake; The Appalachian Trail goes through at least 10 Virginia towns. This should not come as a surprise considering no other state in the country takes up more miles of the trail than the Old Dominion which gobbles up an incredible 544 miles; almost a quarter. And for those wondering if Damascus is vibrant, well, Blue Ridge Outdoors voted Damascus the "2021 Top Adventure Town," in its size category. When it comes to vibrance, it is clear that size may not matter after all. Damascus is home to less than 1,000 residents.
Abingdon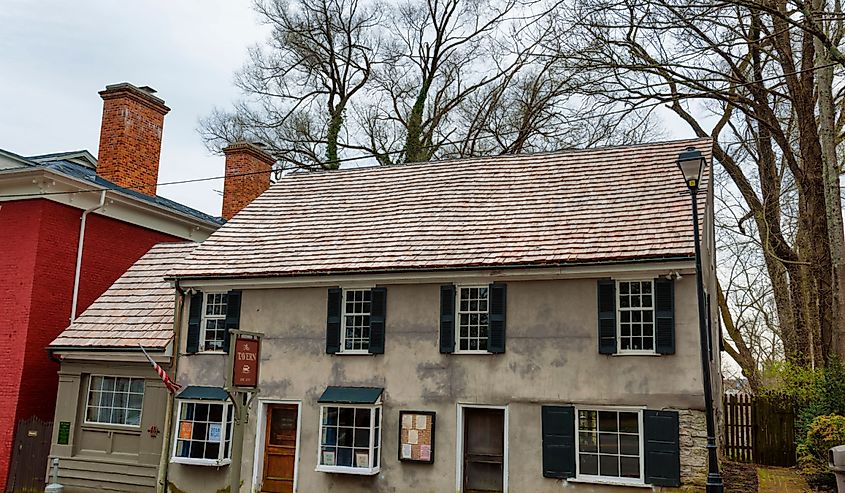 It is not just in autumn, when pumpkins are peeking out from open patches that make Abingdon so inviting; just being surrounded by beautiful blooms are enough to instill great moods in its residents.For those who have ever caught a glimpse of this town's postcard-perfect backdrop, and experienced the incredible beauty that encircles this walkable town, it may not come as a surprise that Abingdon is among the friendliest towns in Virginia. Admittedly, remaining melancholy in such an awe-inspiring environment will be hard. Then again, it may just boil down to food. However, if this does not seem to lift spirits, Abington's eateries are sure to delight. Abingdon was named USA Today's Best Small Town Food Scene in 2022! That was not the first time Abingdon was winning that title but the fourth time in a row!
Leesburg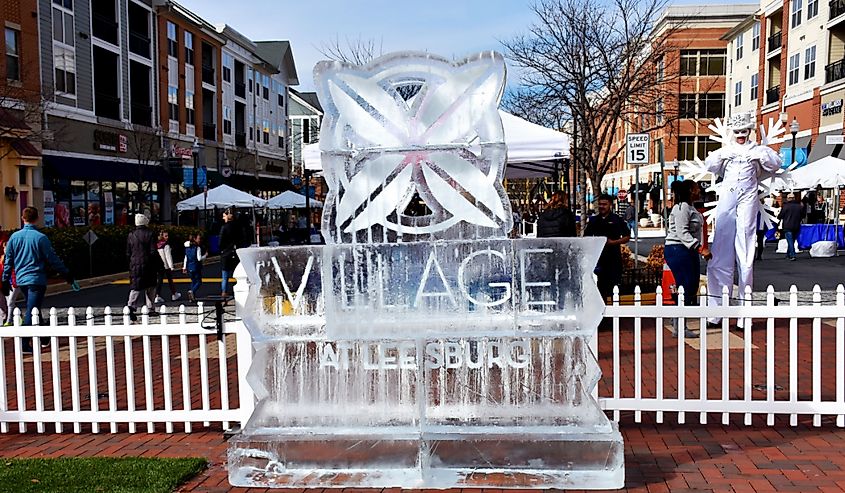 Informally known as "the burg," this Virginia charmer is home to about 48,000 happy residents. That is why its place on this list is remarkable since it often happens that the friendliest towns are also among the smallest. Sometimes shoulder-to-shoulder crowds just have a way of spoiling the mood! Leesburg, however, bucks the trend. Located adjacent to the Potomac River, a mere 45-minute drive from the capital of the United States, a reader survey by Virginia Living once placed Leesburg as the second-friendliest city in Northern Virginia. It seems Leesburg's friendliness has no bounds. Fortune Well, for instance, 2022 identified Leesburg as the most family-friendly town in Virginia—and the eighth in the entire country! The town also boasts an exceptionally vibrant downtown with landmarks such as the Dodona Manor, home of celebrated World War II General George C. Marshall. General Marshall was the architect of the famous Marshall Plan that revived the economies of Western Europe in the aftermath of the Second World War—and for which he won a Nobel Prize.
Charlottesville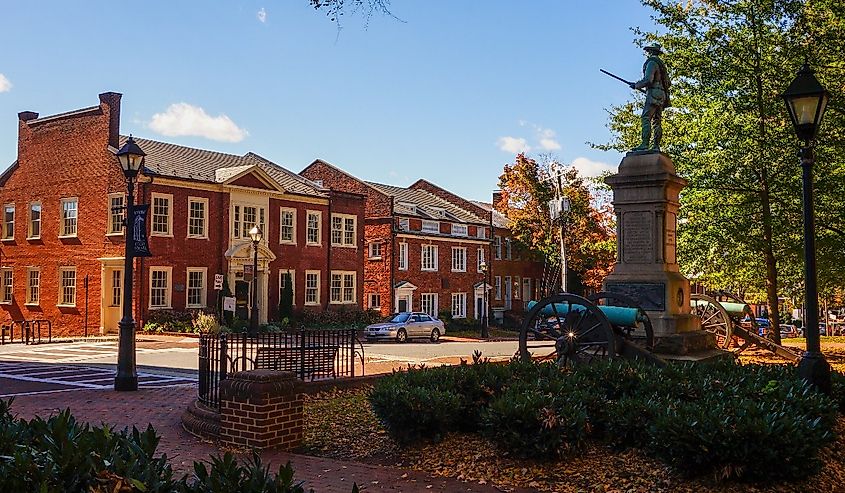 The Charlottesville area is where Thomas Jefferson, one of the greatest American presidents in history, once called home. Though Thomas Jefferson was not known for his own friendly personality, today the current residents of his  hometown are among the liveliest and friendliest in the state. Nestled along the Rivanna River in the eastern foothills of the Blue Ridge Mountains, Charlottesville is not only among the friendliest—but also among the best places to live in the US. That is according to Livability, a lifestyle website that ranks the most livable small and mid-sized cities in the country. With all the amenities one could need, including its panoramic wineries, its outdoor murals and sculptures, one can understand why a Charlottesville resident always smiles their way through town.
Williamsburg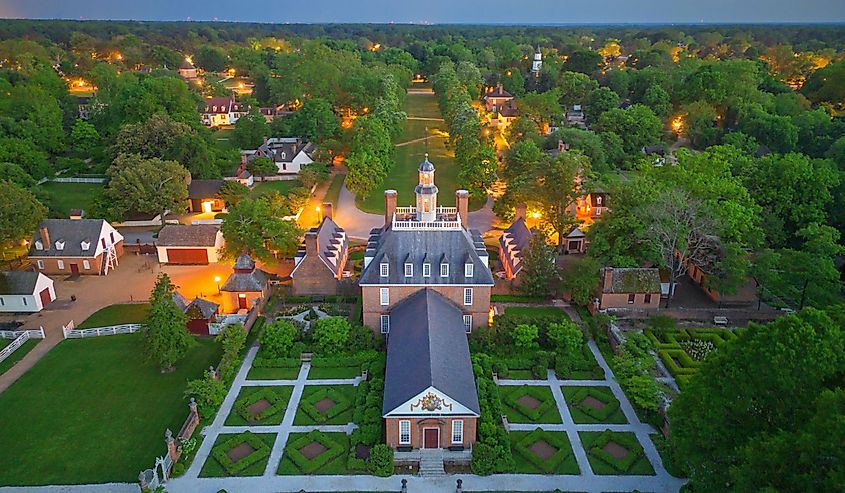 If one is looking for a town where it is easy to strike up a conversation with a cashier, a random passerby down the street, or another hungry patron in a restaurant, Williamsburg is the destination. It is easy to feel part of the Williamsburg community, with its welcoming and tight-knit neighborhoods. Williamsburg also boasts several mingling opportunities for those looking to sample its dining and entertainment scene. Since the town is home to William & Mary, the second-oldest institution of higher learning in America after Havard, there is a hip crowd and a vibrant adolescent scene.The town's star attraction, however, is Colonial Williamsburg, the world's largest living history museum!
Chincoteague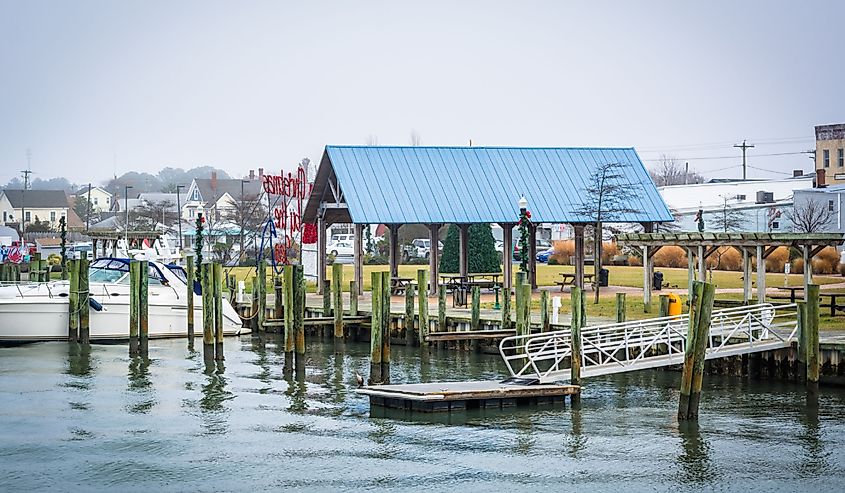 Despite its population of mosquitos, according to Matador Network, one of the leading travel publishers in the world, this Virginia gem, Chincoteague, was named the Friendliest 2021 Virginia Town. Regardless of the bugs, get ready to cross off Virginia's only resort Island from one's travel bucket list. Moreover, there are other exciting aspects to this town. For instance, its most famous resident was not a president, an author, or a Hollywood celebrity—but a horse. Known as Misty, this wild pony was once named an honorary member of the American Library Association. Subsequently, he was invited to attend the association's annual convention at the Pantlind Hotel in Grand Rapids, Michigan. Today, one of the town's most famous festivals is the annual Pony Penning which sees the wild ponies swim across the channel just before being sold at an auction.
Sterling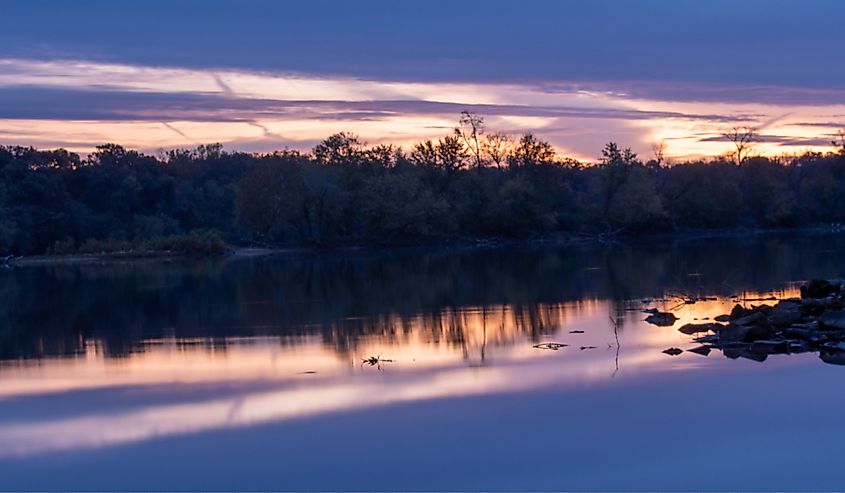 Sterling is filled with grinning residents who excitedly wave and treat each other and its visitors as friends. Here, there is an ease with which strangers strike up an intimate conversation about anything and everything! Sterling offers a home away from home feel, always offering a helping hand when one is lost! Well, Sterling is the quintessential friendly town. According to data mined from hundreds of thousands of verified Expedia user reviews through 2015 Sterling came at an impressive number 10 for the friendliest cities, and not just in Virginia, but in America. Known for its charming downtown, Sterling is an easy 20-25 minutes away from Washington DC for those craving some big city thrills.
Harrisonburg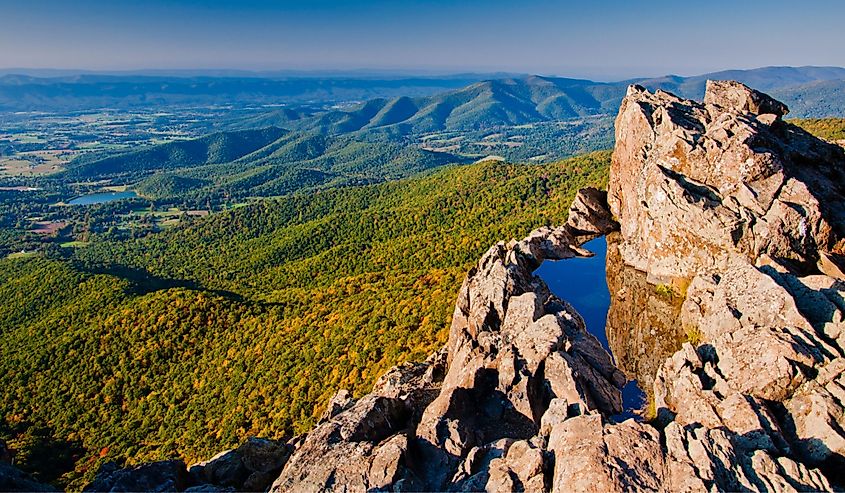 Named after Thomas Harrison, the man who founded this Virginia town at the tail end of the 18th century, Harrisonburg cannot be missed from a list of Virginia's friendliest towns. This is because Harrisonburg's very moniker, "The Friendly City'", is a tell-tale sign of the town's character. Secreted between the majestic Blue Ridge Mountains, outdoor lovers will particularly want to set foot in a town regarded as the outdoor adventure capital of the Shenandoah Valley. The town is the gateway to such parks as Shenandoah National Park and to its unbelievably panoramic vistas. Other close-by outdoor options include the George Washington and Jefferson National Forests. Still, the town's award-winning 40-block downtown district, with its eclectic dining and shopping options, is no less of an attraction.
The Takeaway
It may just be an infectious smile from a pedestrian across the street, a hearty conversation in the corner of a restaurant with a patron one has just met, or an excited hand-wave from a fellow hiker or downtown explorer. Friendly towns have a way of disarming us and putting visitors at ease, perhaps more than the best-crafted wine! Luckily, Virginia boasts just such a cornucopia of towns. Whether one will opt for Damascus or Abingdon, Leesburg or Charlottesville, Virginia's towns showcase the best of Southern hospitality.