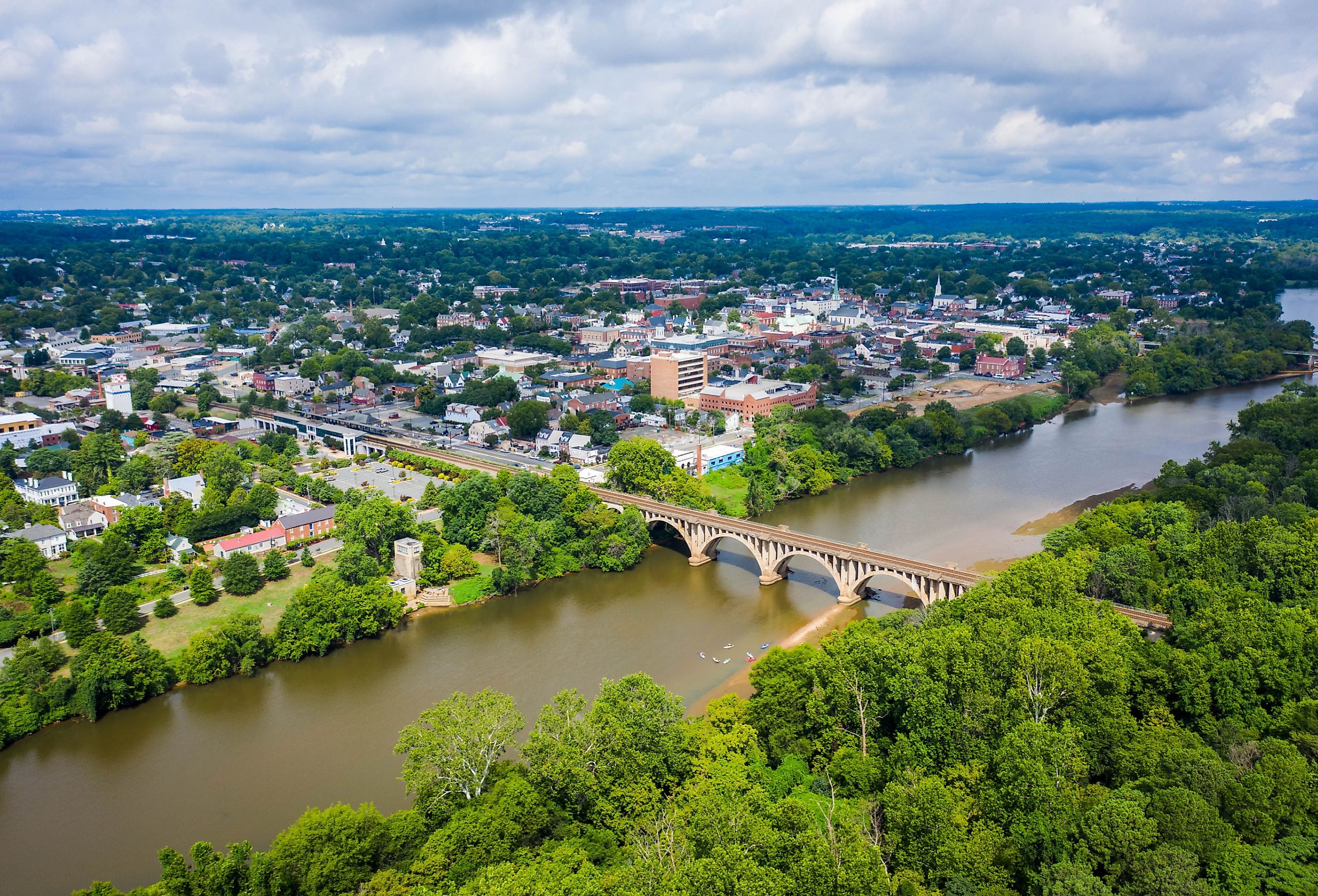 The Best Small Towns to Retire in Virginia
Known as a tax-friendly retirement state with pleasant weather, good quality of life, and healthcare access, Virginia is the perfect place to spend the best golden years. It offers everything from coastal access to mountain ranges and lake locales with small countryside towns and easy access to major hubs a short drive away. These 11 towns are idyllic to retire in style, in a small-town environment with A-rated amenities.
Abingdon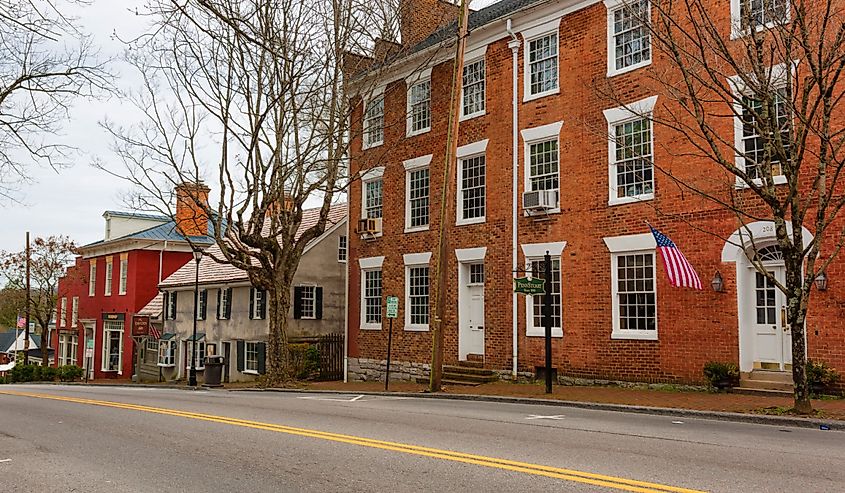 Abingdon is one of the most popular places to retire in the state with 23.4% of its population of 8,500 over 65 years of age. The town near the southern border, just north of Tennessee, boasts A+ rated amenities and a low median home value of $217,529. Residents can also save money on everyday necessities with an 11% lower cost of living than the national average. The crime rate is a whopping 39% lower than the rest of the nation, and the cost of healthcare is 8% below the national average.
Abingdon serves all interests during the golden years, with a bountiful fine arts and crafts scene, and plenty of historical sights for strolls and perusing. The bustling retiree population means there is always company to enjoy pursuits and take scenic walks through the streets veiled in a small-town atmosphere. There is also a great senior center and Southwest Virginia Higher Education Center's College for Older Adults.
Bedford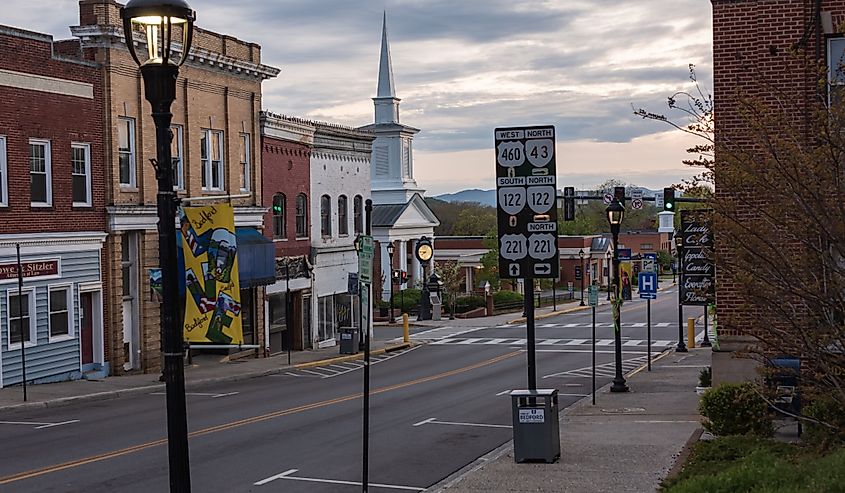 Bedford is a renowned retirement destination for history buffs. The National D-Day Memorial honors the lives lost in battles following the descent onto the Normandy beaches. More soldiers from this town and area contributed to the paratroopers than other similar-sized regions in the United States. Nearby there is also Thomas Jefferson's Summer home, several historical associations, and museums.
Nature lovers enjoy vast open areas and many surrounding national parks, forests, and mountains through all types of outdoor pursuits. The Peaks of Otter near the Appalachian Trail offers six trails and three National Scenic Trails. The town makes it easy to stay healthy during the golden years with nearly three medical facilities per 1,000 residents.
Blacksburg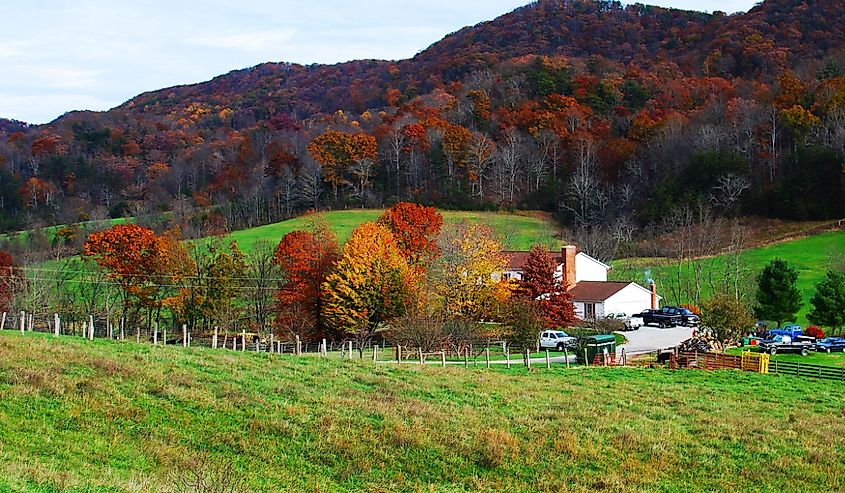 Despite a higher median home value of $352,715 and a 7% higher cost of living, Blacksburg is one of the safest places to retire in the US, with a 67% lower crime rate than the national average. The town made for everyone seeking peace of mind also boasts 5% lower healthcare cost and A+ rated amenities.
Blacksburg's safe and healthy population of nearly 45,000, means there is always company for strolling the streets, shopping, and people-watching from a cafe window. The tax-friendly town in western Virginia offers many pursuits for retirees and easy access to Roanoke. It is also home to the Virginia Polytechnic Institute and State University, inspiring new businesses and plentiful amenities, amidst a young atmosphere with many cultural and historical sights without the big city chaos.
Colonial Heights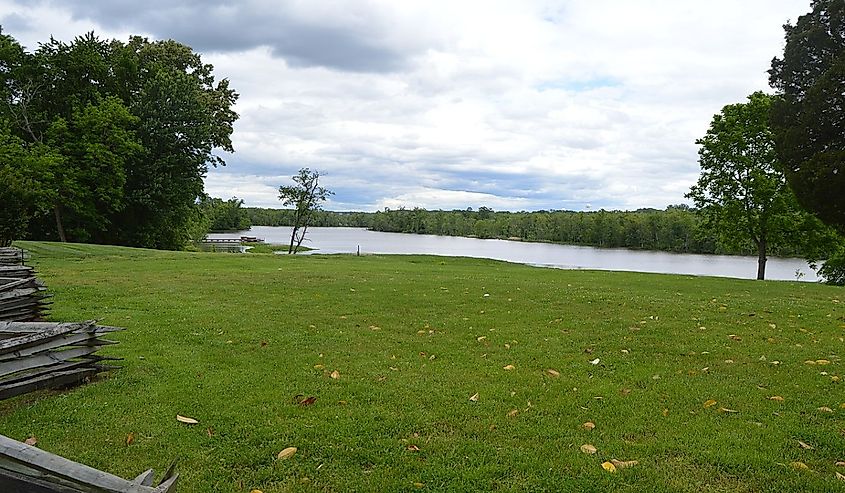 The small town neighboring Petersburg, south of Richmond, is home to 18,273 with almost 20% of the population over 65 years of age. Colonial Heights is a popular place to live the best golden years for like-minded residents who appreciate history and A-rated amenities. The town dates back to the American Revolution with many museums, parks, and historical attractions.
Despite a 72% higher crime rate than the national average, you can feel safe in your own house, with a median home value of just $236,094. Although the price of healthcare is also 7% higher than in the rest of the nation, residents can save money on other wants and needs with a 9% lower cost of living than the US average.
Danville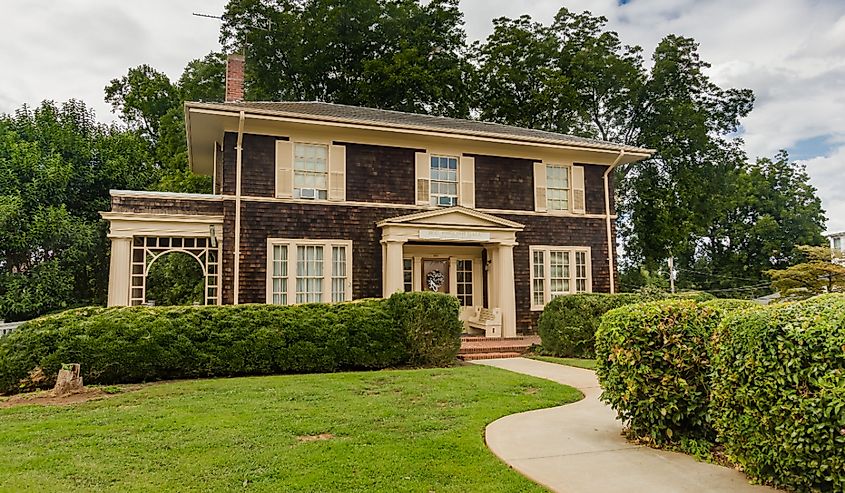 The town with many surrounding lakes, nature, and fantastic beaches offer a real respite for the golden years. Danville is home to diverse cultures, delicious food, and historical streets at the picturesque mountainous backdrop to the east. The small town boasts low housing prices and big-city amenities, where every fifth person is over the age of 65 to keep company.
There are excellent amenities and natural pursuits, such as the beloved Danville Riverwalk trail for strolls, excellent museums, and regular concerts at the Carrington Pavilion. The prevailing nature comprises an inspiring destination for young and old artists and photographers to live and visit. There are also three major hospitals within a 25-mile radius of the city for complete peace of mind.
Fredericksburg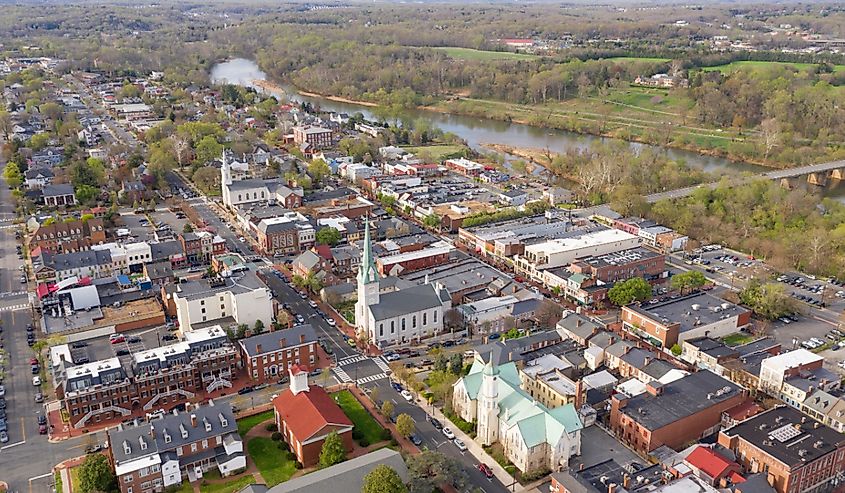 Fredericksburg is a popular retirement town to meet other seniors. It is home to the Fredericksburg Senior Citizen Association as well as over 40 retirement communities throughout the town alone. The region boasts a good healthcare system with over eight medical facilities per 1,000 residents and considerably more hospitals than similar places around.
Fredericksburg is a scenically-historic town, 45 minutes away from George Washington's birthplace of Popes Creek. There is the renowned 40-block national historic district right downtown for a cozy start at one of the cafes with a cup of coffee and newspaper while watching the youngsters grab a drink before work or school. Following a stroll through the historic streets, residents can visit many museums or several National Military Parks, reminiscent of the town's role as a strategic stronghold during the Civil War.
Martinsville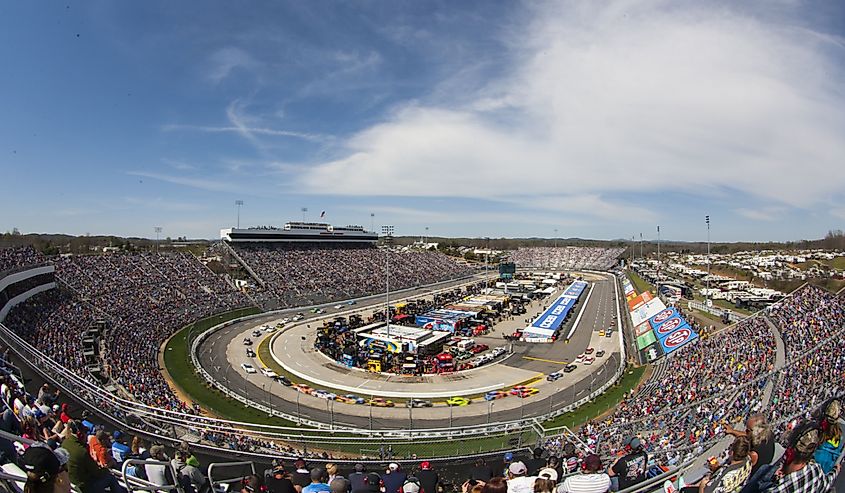 Martinsville is a scenic enclave with about 13,500 residents living their best life amidst some of the state's top nature. The town offers a peaceful retirement for anyone seeking lakeside, low-cost living at the mountainous backdrop with relevant pursuits for all the outdoorsmen. It is 20% cheaper to live in Martinsville compared to the national average, with houses also "affording" impressive views of the Blue Ridge range from the doorstep.
The community boasts a wide range of attractions, historical and cultural sights, and vibrant arts. The 19% of residents over 65 enjoy pursuits and nature such as hiking and kayaking. Despite a 31% higher crime rate, the town has 1% lower healthcare costs and A-rated amenities. The southwestern town in the foothills is close to North Carolina and claims home to the Martinsville Speedway with NASCAR races.
South Boston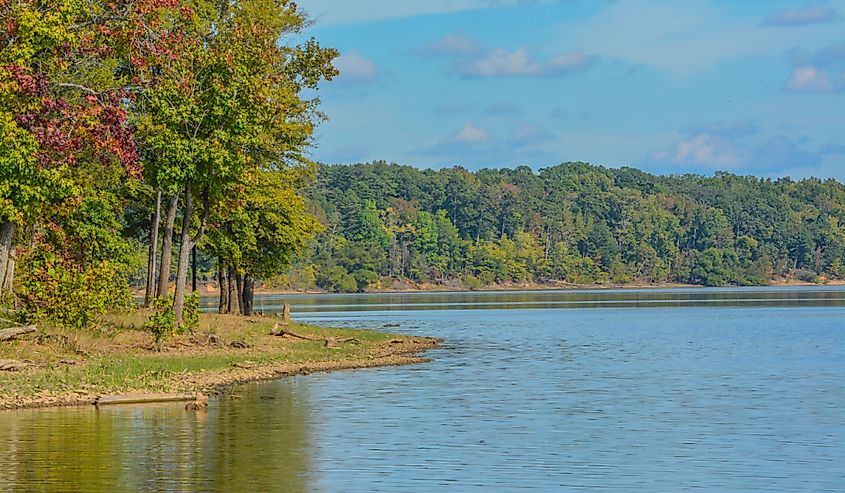 The small town in southern Virginia packs big guns with a modern city feel, tons of amenities, and recreational activities for all ages. There are 0.50 recreational centers per 1,000 people, not counting all the outdoor pursuits in scenic nature. Best of all, with at least every fifth person also a senior, there is never a lack to keep company when visiting the South Boston-Halifax County Museum of Fine Arts and History or the Crossing of the Dan Exhibit.
The town of about 8,000 residents is picturesquely perched along the Dan River. The World of Sports is a must-see for forever-young souls, with a theater, a bowling alley, a skating rink, an arcade, and a restaurant.
Staunton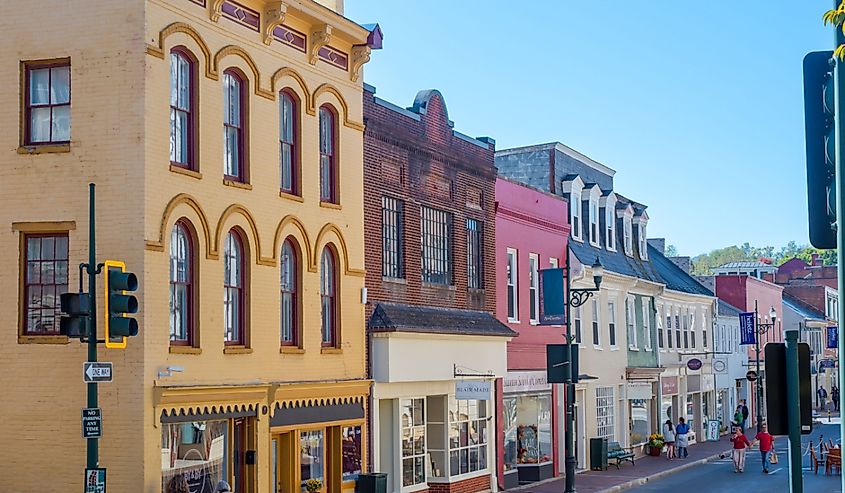 Home to 25,661 residents and at least every fifth person over 65 years old, Staunton is a perfect place to spend the golden years. Invite your friends over and enjoy homeownership with a median value of only $231,868. The cost of living in town is also 3% lower than the national average, and the crime rate is only 1% higher. Although the cost of healthcare is also 12% higher, Staunton boasts A+ graded amenities.
The northwest town in the state is set near the scenic Shenandoah Valley and the Blue Ridge Mountains. The downtown area is galore of attractions for seniors to deservingly spend their golden years relaxing over their favorite pursuits and hobbies. There are vibrant music and arts, tons of shopping, art galleries, and a vast dining scene. Residents can also visit many historical sites outdoors for some cultural time, as well as local museums, and Woodrow Wilson's presidential library.
Williamsburg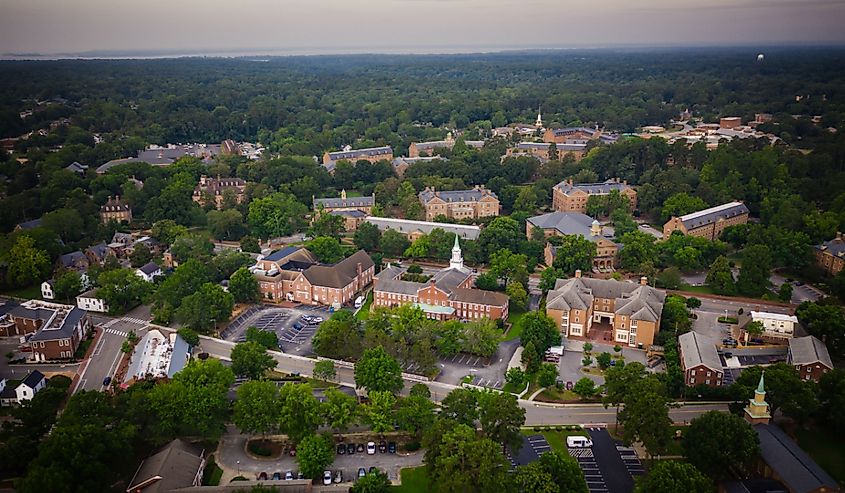 Williamsburg is a more expansive locale to retire in that makes up for it with a priceless small-town atmosphere of just 15,590 residents, a 42% lower crime rate, and a 6% lower cost of healthcare. While the median home value is $404,987 and the cost of living is about 16% higher, you can enjoy A+ rated amenities alongside other seniors, with 16.1% of the population over the age of 65.
Nestled cozily between the James River and York River, the eastern city in the state is just a quick drive to the coast. It is practically an island with plentiful shores for recreation and summertime waterside pursuits, especially beloved by the visiting grandkids. Founded by the British in 1632, it is one of the state's most historic towns with heritage reminiscent on the streets and celebrated through cultural and tourist attractions.
Winchester
With a population of approximately 28,000 residents where 16.7% are of retirement age, Winchester is a perfect town to round up the list of best places to retire in Virginia. It ranks evenly across all boards, with a median home value of $338,015, a 3% higher cost of living and health care, a 1% lower crime rate, and A+ amenities.
The town at the very tip of northern Virginia with easy access to Maryland has a vibrant culture and rich heritage rooted in the American Revolution and Civil War. There is plentiful outdoors space and activities to partake in the fresh air. Downtown Winchester awaits shopping and dining opportunities to diversify each day and evening pastime with options that will suit all styles and palettes, for family visits.
Conclusion
These eleven friendly towns are affordable to retire in and boast an ample senior population. They offer deserving respite for the golden years in a small-town environment veiled in nature. There are plentiful outdoor pursuits, and streets full of favorite hobbies and pastimes to spend each day living to the fullest.