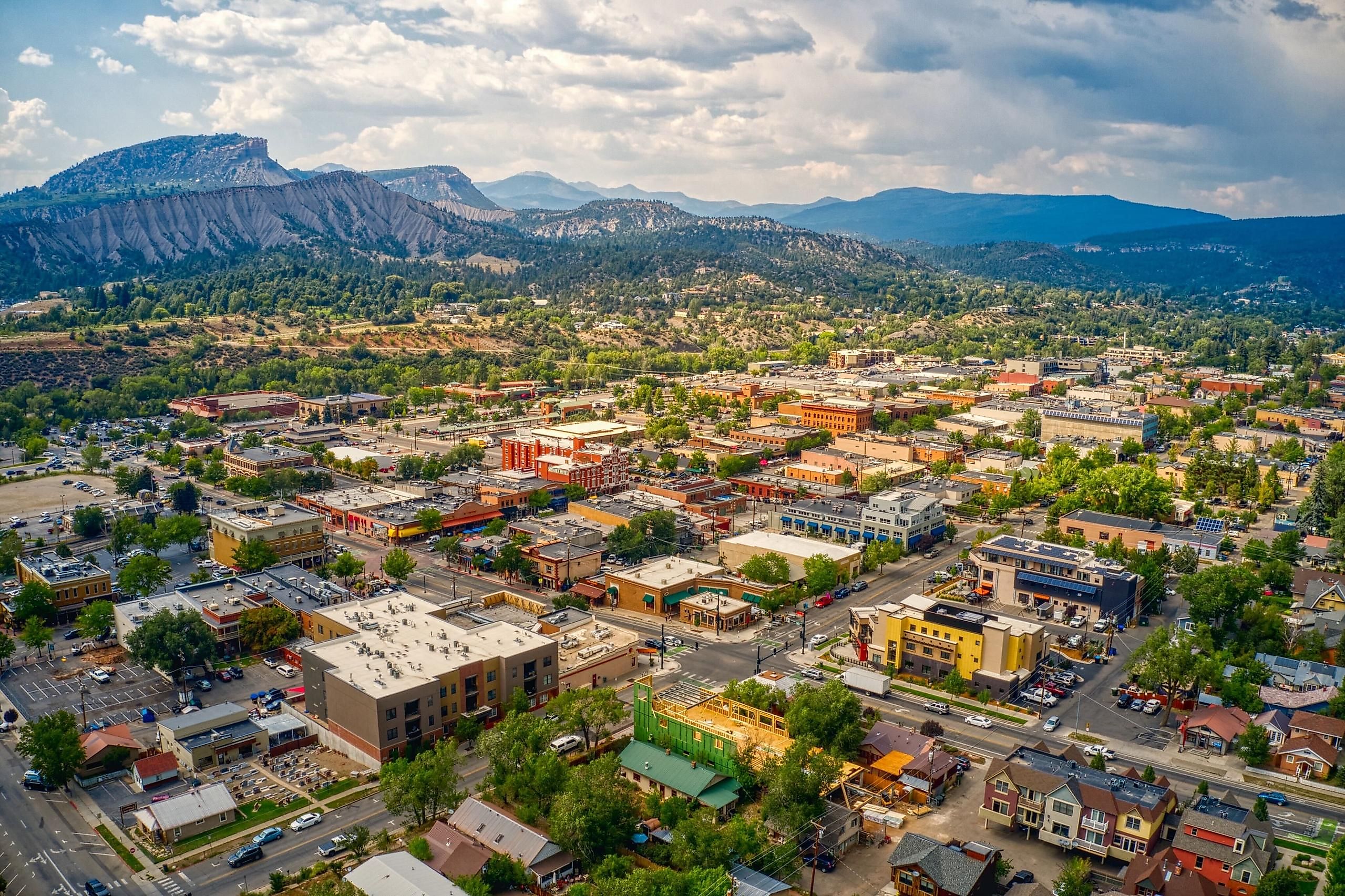 12 Most Charming Towns in the American Southwest
The Southwest region of the United States offers unparalleled experiences in some of the most stunning and diverse landscapes. In these 12 charming towns, visitors can explore a variety of cultures, local cuisines, and architecture. For the outdoor enthusiast, this area provides an array of activities, from hiking trails winding up snow-capped mountains and swimming through crystalline pools to biking across rolling terrain and horseback riding along dust-filled trails. Whatever a person desires – a relaxing getaway or action-packed adventure – they can find it here in the Southwest.
Santa Fe, New Mexico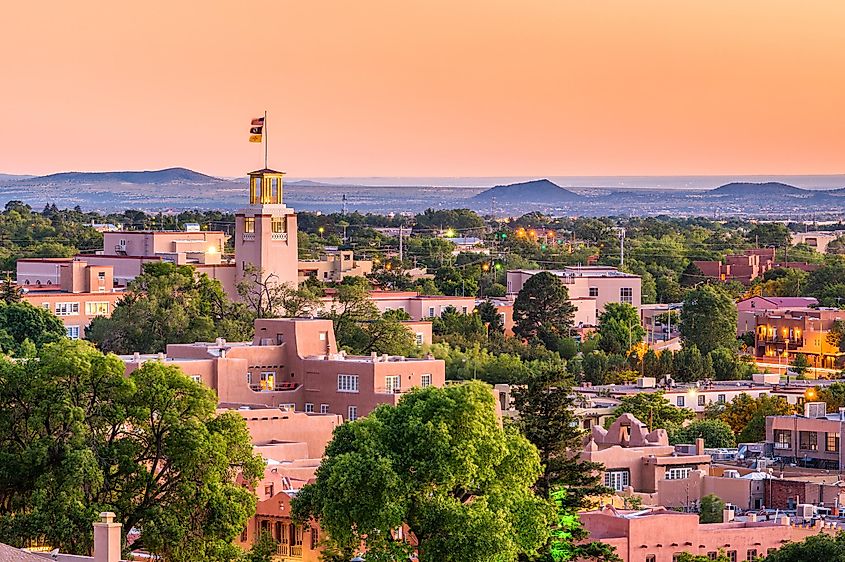 Santa Fe, New Mexico, is a vibrant city renowned for its unique blend of culture and Pueblo-style architecture. The town is located in the high desert and surrounded by stunning mountain ranges and breathtaking views. Santa Fe has become a popular destination for locals and tourists, with an abundance of galleries, museums, restaurants, and boutiques.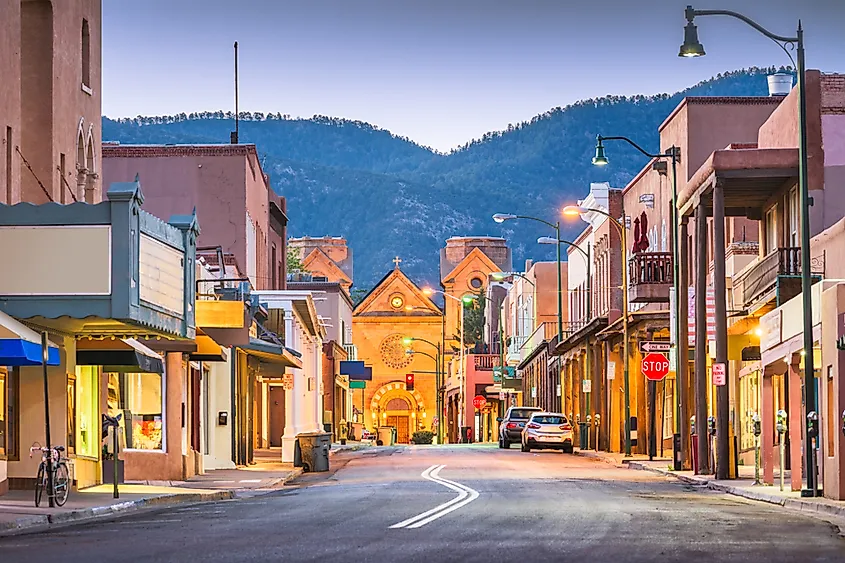 In addition to its attractions and world-class cuisine, Santa Fe provides plenty of outdoor activities to explore, such as skiing, cycling, or simply enjoying nature's beauty in one of its many state parks. The vibrant culture, breathtaking scenery, and numerous leisure opportunities make Santa Fe an ideal place for those seeking an unforgettable experience in the Southwest United States.
Sedona, Arizona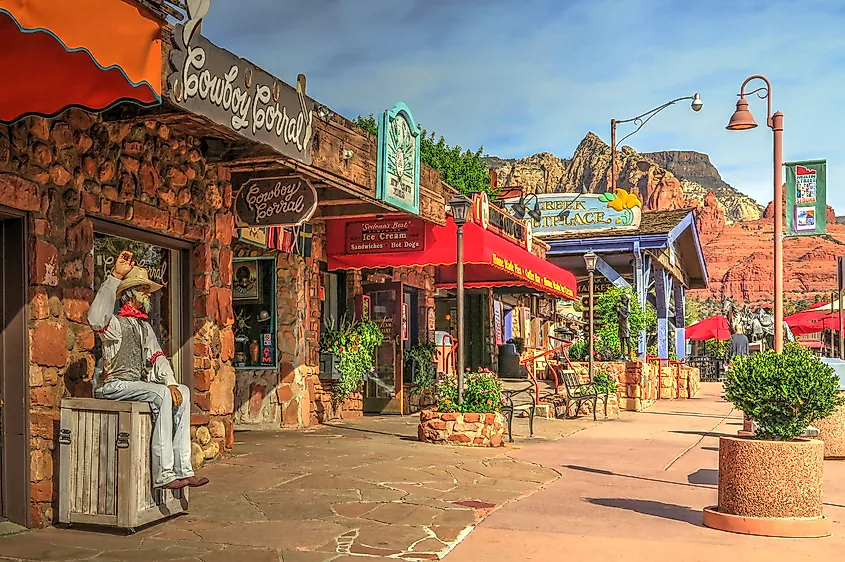 Sedona, Arizona, is a picturesque city in the heart of Red Rock county. It offers its visitors a unique experience with its majestic red-rock formations and breathtaking canyons. The area around Sedona has over 200 miles of trails and paths to explore, offering a variety of outdoor activities such as hiking, biking, horseback riding, and off-road adventures. In addition, Sedona is renowned for its spiritual sites and energy vortexes, allowing spiritual seekers to explore their inner consciousness.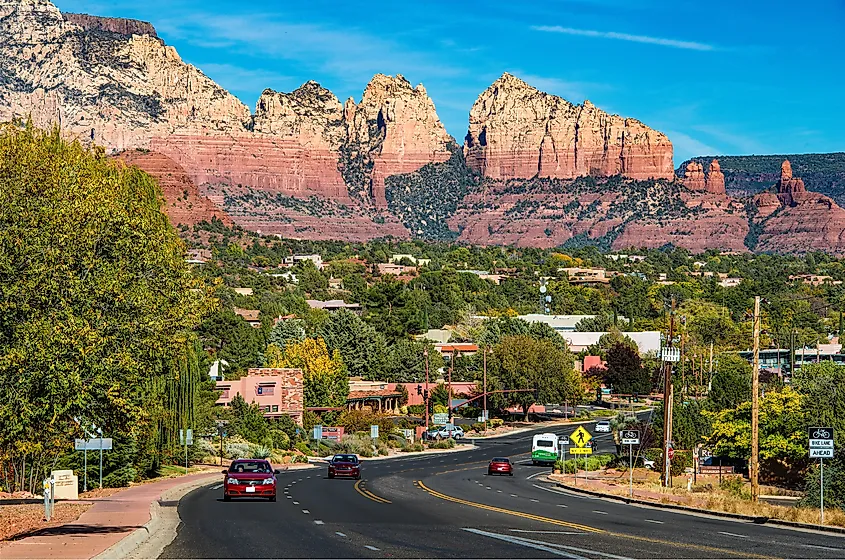 In addition to its natural beauty, Sedona also features world-class art galleries and museums, making it an ideal destination for aesthetic enrichment and natural wonderment. From its stunning vistas to its vibrant cultural scene, Sedona provides countless experiences sure to leave visitors blissful and enchanted for years to come.
Durango, Colorado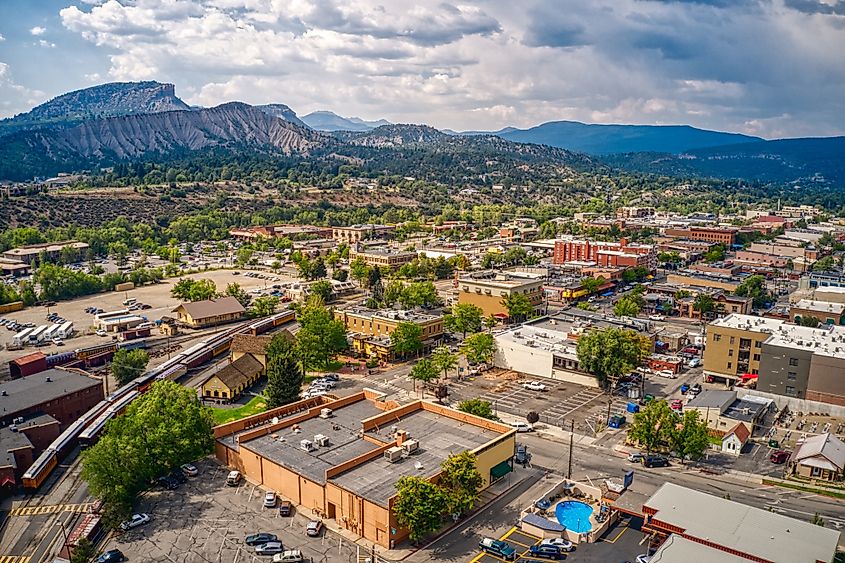 Durango, Colorado, is an idyllic mountain town located in the state's southwestern region. With a population of barely 19,000, Durango offers its residents an abundance of natural vistas and recreational activities. The picturesque city sits at an elevation of 6,512 feet and boasts an average temperature of 66 degrees during the summer. The town is the gateway to Mesa Verde National Park and features numerous ski resorts and bike trails perfect for outdoor enthusiasts.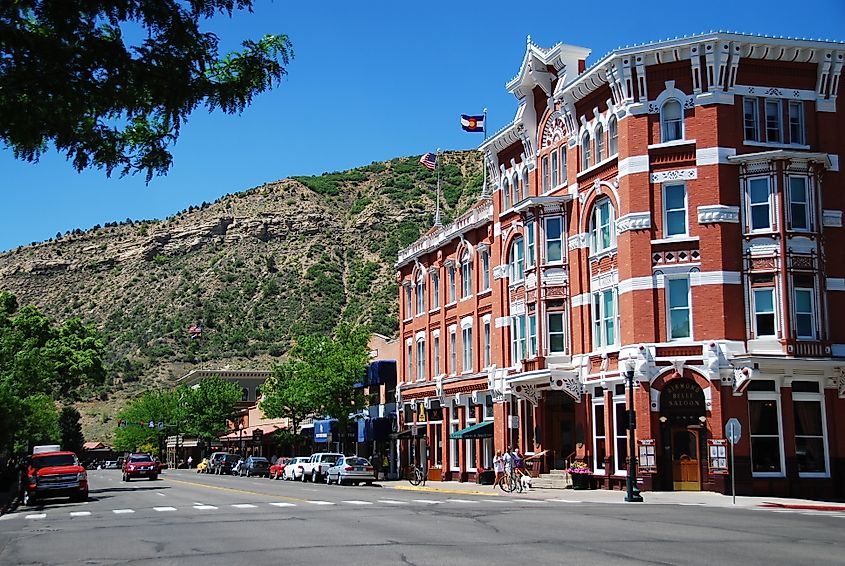 In addition, Durango has plenty of attractions for those seeking cultural interaction, including the Fort Lewis College Museum, Animas Riverwalk Trail, and a historic downtown district filled with local shops and eateries. Durango is also home to several yearly festivals featuring delicious local cuisine and live music events like Celtic Festival, celebrating its unique culture. From spectacular hiking trails to impressive galleries and gourmet restaurants serving authentic southwestern fare, this charming city has something for every visitor to enjoy.
Telluride, Colorado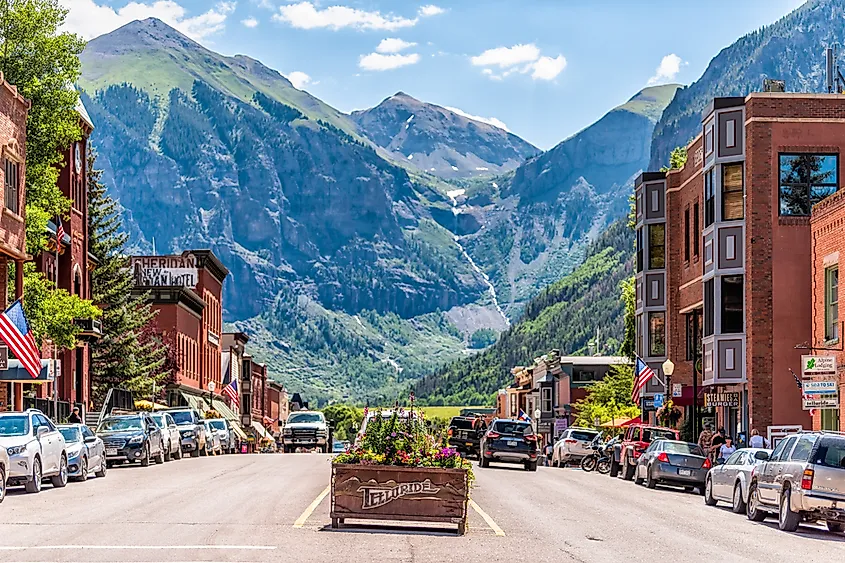 Telluride, Colorado, is a small mountain town in southwest Colorado's San Juan Mountains. The city is known for its charming beauty and magnificent landscape, featuring views of high mountain peaks, lush green valleys, and rugged canyons. It is an outdoor enthusiast's paradise with activities such as skiing, hiking, biking, rafting, and camping available year-round. The history of Telluride, Colorado is a story of gold miners, hardworking ranchers and adventurers.
There are also numerous cultural attractions in Telluride, such as galleries and theaters, making it an ideal destination for visitors looking for a unique cultural experience. In addition, Telluride is home to some of the finest restaurants and hotels in the area, offering a variety of cuisine from world-class chefs. With its picturesque setting, invigorating recreation opportunities, and diverse cultural offerings, Telluride is sure to provide any traveler with an unforgettable experience.
Prescott, Arizona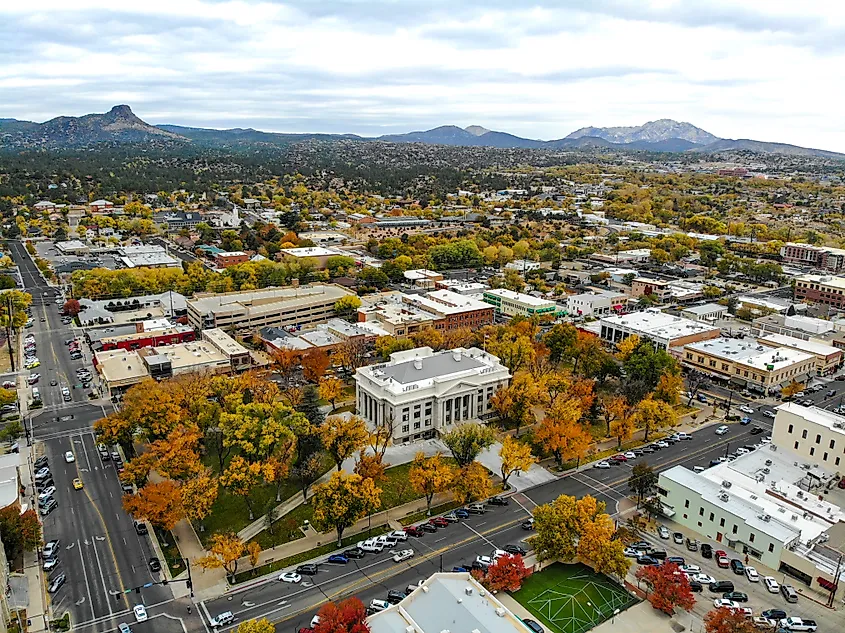 Prescott is a city located in the high desert of northern Arizona. It served as the county seat for Yavapai County and is situated in the Bradshaw Mountains at an elevation of 5,367 feet. American settlers founded the town during the mid-1800s, and it has since developed a unique culture filled with vibrant arts and entertainment options. Prescott also provides numerous recreational opportunities, including fishing, hiking, camping, and mountain biking.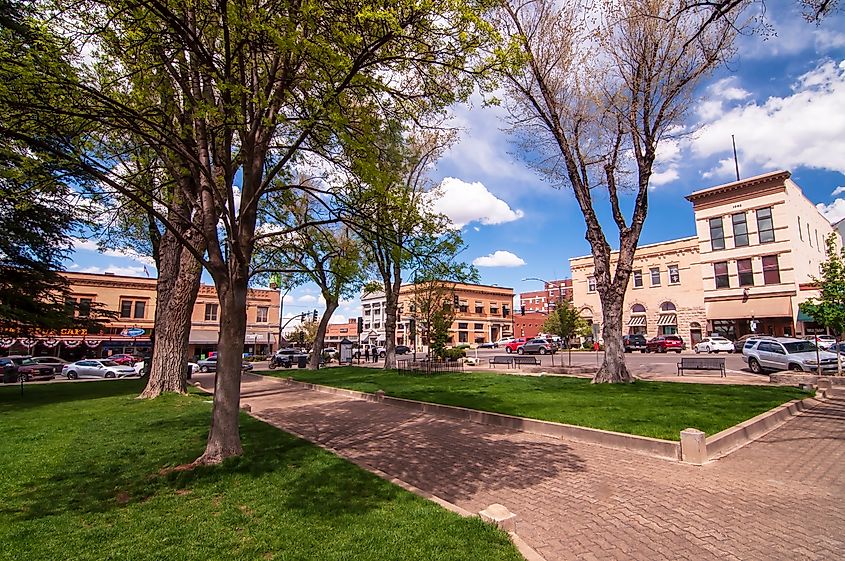 The community is known for its safe environment and excellent public schools. It boasts sunny summers and mild winters, making it a popular vacation destination. Other attractions include award-winning restaurants and an array of local vendors selling handmade goods on the courthouse square. In addition, Prescott hosts multiple annual events, such as The Prescott Film Festival and World's Oldest Rodeo each summer, that draw visitors from around the world.
Taos, New Mexico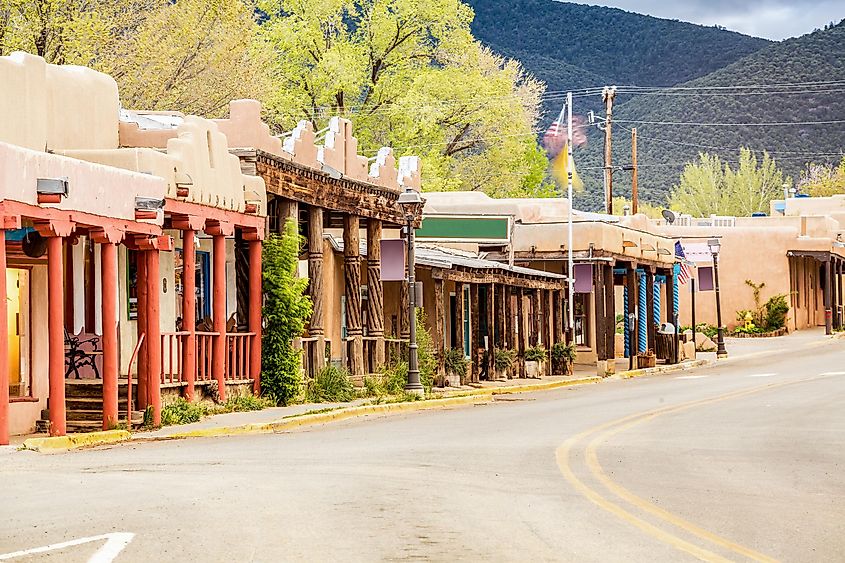 Taos, New Mexico, is a picturesque town located in the northern part of the state. It features an abundance of Spanish colonial-style architecture dating back to the early 1800s. With its harmonious blend of artistry and natural beauty, Taos provides endless opportunities for visitors to explore and enjoy. Many historical sites include San Francisco de Asis Mission Church, Rio Grande Gorge Bridge, and Taos Pueblo. The area also hosts numerous outdoor activities, such as skiing, camping, fishing, and mountain biking. Furthermore, the vibrant art scene consists of world-renowned painters and sculptors who highlight public spaces with their creations. Altogether, Taos offers its guests a unique mix of cultural events and outdoor recreation that will create lasting memories.
Flagstaff, Arizona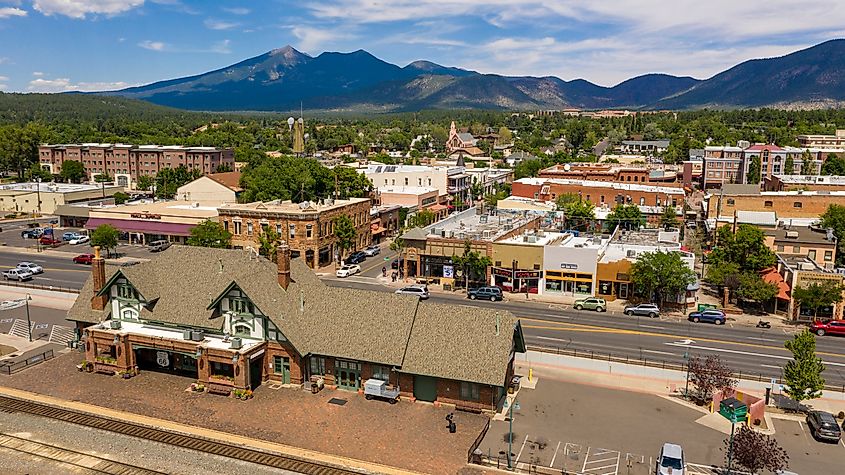 Flagstaff, Arizona, is an enticing city in the picturesque high country of northern Arizona. It has an elevation of 6910 feet and mild temperatures due to its proximity to Grand Canyon National Park and Coconino National Forest. This university town boasts a variety of outdoor activities, such as fishing, camping, cycling, and horseback riding.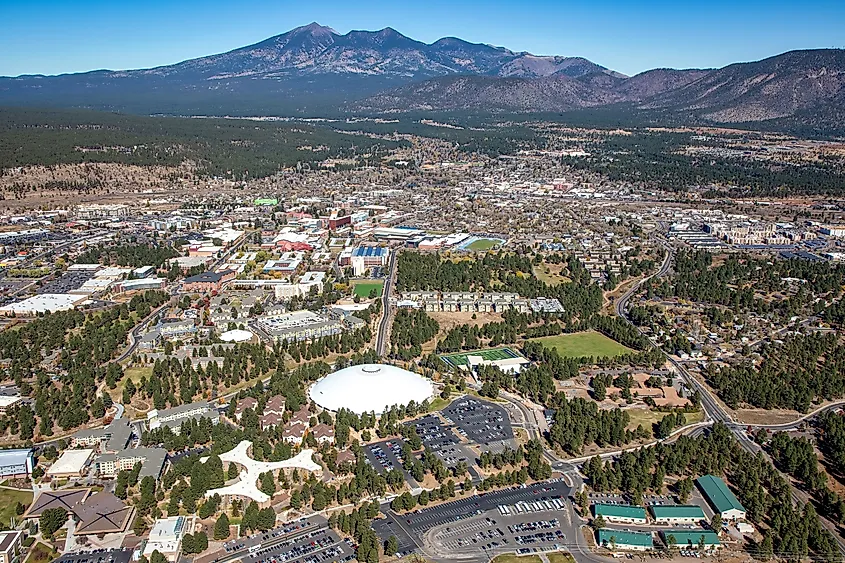 In addition, it offers cultural attractions, including museums and art exhibits. Flagstaff also features unique shops selling handmade jewelry and vintage apparel. With stunning scenery and plenty of leisurely pursuits, Flagstaff is the perfect destination for anyone seeking respite yet still wanting access to modern amenities.
Bisbee, Arizona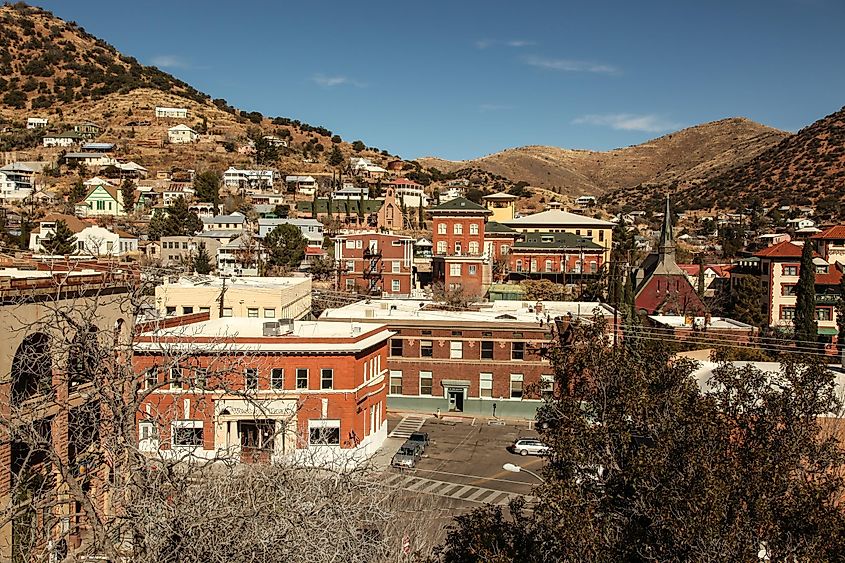 Bisbee, Arizona, is a small town in the Mule Mountains of Cochise County. Founded in 1880, Bisbee was initially a copper mining town but now serves as a popular tourist attraction due to its culture, attractions, events, and historical sites such as Brewery Gulch, Courthouse Plaza, and Central School.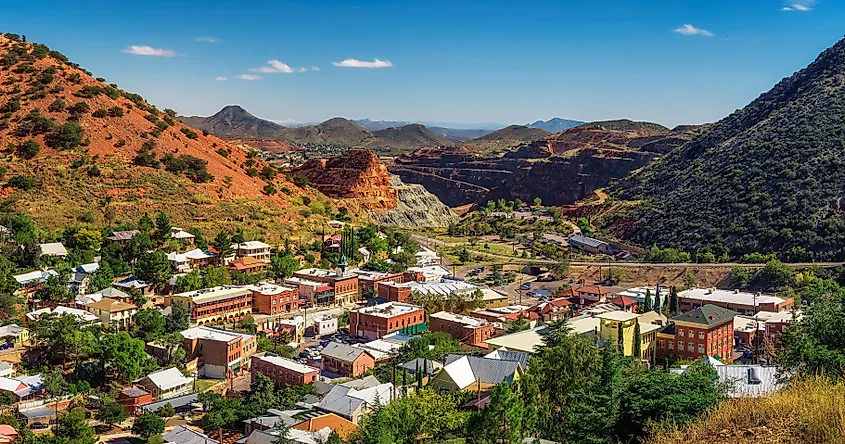 Adventure-seekers can explore the area's mountain biking and hiking trails. At the same time, those looking to experience local culture can attend festivals such as An Old-Fashioned 4th of July Celebration and the Great Old Days Street Fair. Additionally, there are various galleries showcasing art created by local artists. Visiting Bisbee is an excellent way to explore the area's flora & fauna in addition to its unique restaurants & shops.
El Paso, Texas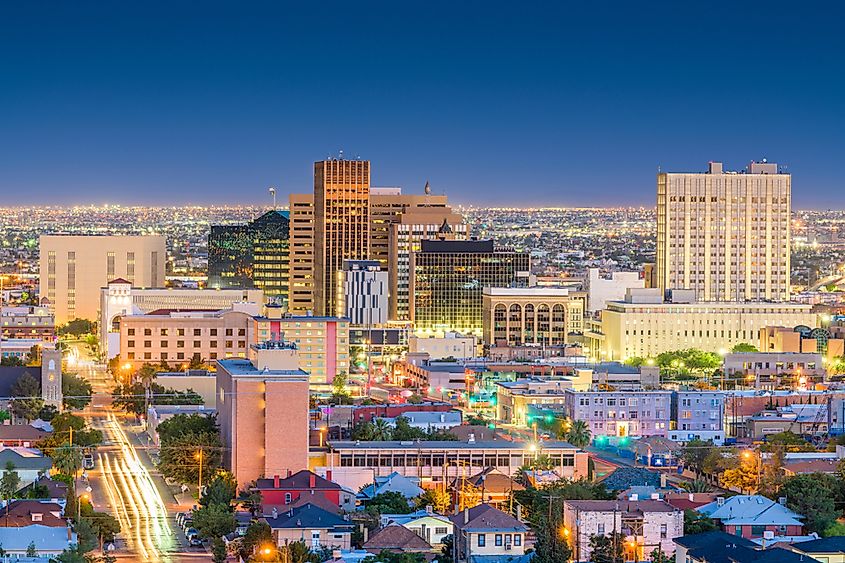 El Paso, Texas, is a vibrant and diverse city in the westernmost part of the state. El Paso is home to over 678,000 people and is geographically close to Ciudad Juárez in Mexico, giving it an international flavor. As a result, the city's culture combines American and Mexican influences, from its cuisine to its architecture. In addition to its rich cultural heritage, El Paso is known for its scenic landscapes and outdoor recreation opportunities such as biking trails, kayaking trips, rock climbing locations, and more.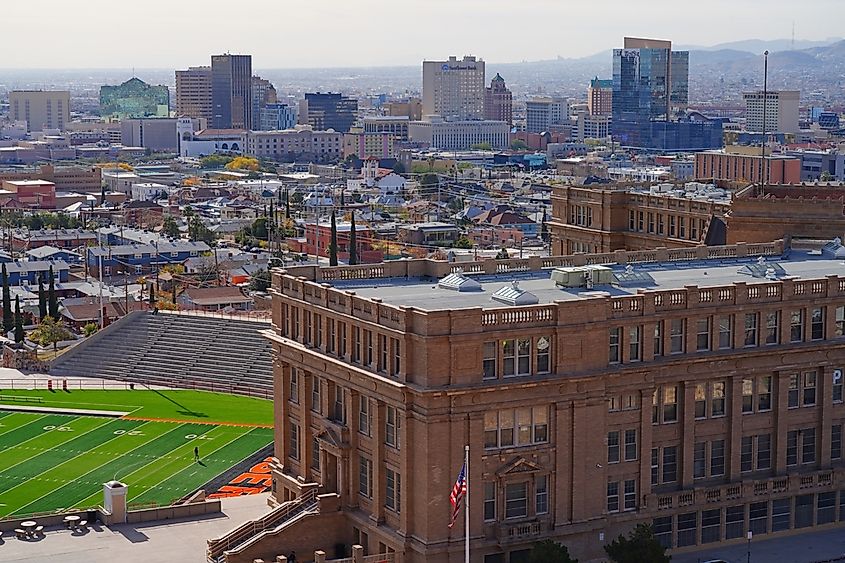 Education is also crucial to the citizens of El Paso; the city has several universities and colleges offering top-notch learning opportunities for its students. Such universities include The University of Texas at El Paso, UTEP Connect Campus, and The Community College at El Paso. These provide an excellent education opportunity for those pursuing higher education or specialized training programs. With so much diversity and beauty found within the city boundaries, it's no wonder why so many people choose to make El Paso their home.
Silver City, New Mexico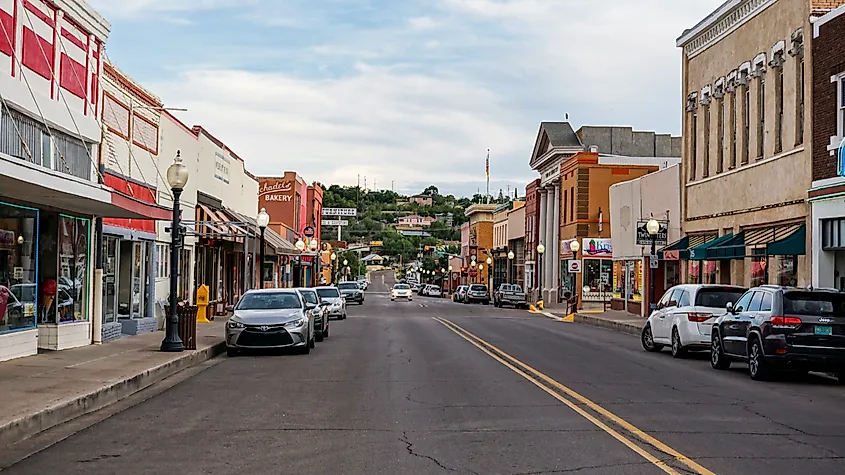 Silver City, New Mexico, is a small town located in the southwestern part of the state. The city was founded in 1870 and has developed significantly since then due to its proximity to vast silver mining resources. Silver City is a thriving community with a diverse population and offers an array of amenities, including award-winning restaurants, galleries, boutique shops, and cultural attractions. The area also offers numerous outdoor activities such as camping, biking trails, horseback riding, rock climbing, fishing, bird watching, and swimming. One of Silver City's most popular attractions is that it is close to Gila National Forest, which features breathtaking landscapes and scenic winding rivers. It also borders the Gila Wilderness for those looking for more rugged outdoor adventures. The local economy relies primarily on mining, but other industries are emerging. With its affordable cost of living and location near some of New Mexico's most stunning natural areas, Silver City may be worth considering for relocation or visiting on vacation.
Ruidoso, New Mexico
Ruidoso, New Mexico, is a small resort community of about 7,700 located in the Sacramento Mountains in Lincoln County. Situated at an elevation of 6,920 feet (2109 m), this charming village provides visitors and locals with access to skiing and other outdoor activities. The area offers plenty of adventure for on-the-go tourists and those looking for relaxation, such as Winter Park ski resort, zip lines, horseback riding trails, golf courses, hunting areas, museums, shopping venues, and local restaurants. Residents and travelers can also enjoy various cultural events ranging from festivals to farmers' markets. This unique mix of recreational sites and vibrant communities makes Ruidoso a desirable travel destination year-round.
Marfa, Texas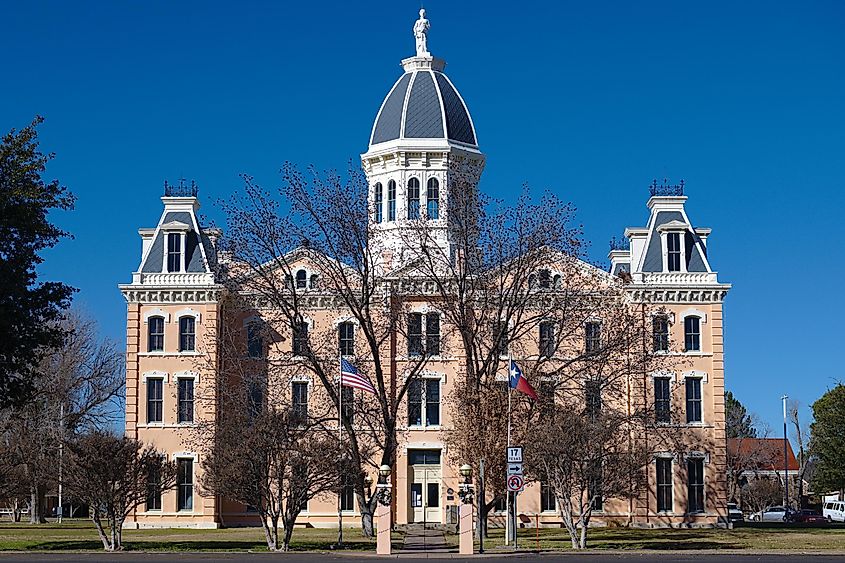 Marfa, Texas, is a rural town located in West Texas, approximately 30 miles from the Mexican border. With a population of roughly 1,750 people and an elevation of 4,685 feet (1427 m), this thriving hub offers travelers a variety of attractions, recreational sites, cultural events, and activities year-round. Big Bend National Park, Balmorhea State Park, and Davis Mountain Resort are some nearby outdoor attractions to explore. The area also hosts annual film festivals, music festivals, and theater performances. Offering everything from small-town living to unique experiences among nature and vibrant culture, Marfa provides visitors with unforgettable memories, all surrounded by beautiful scenery.
The culture of the Southwest is a unique blend of Native and Mexican influences. From traditional arts, crafts, and cuisine to vibrant music and festivals, there is no denying the cultural richness found in this region. Visitors will find diverse activities throughout the area that offer an engaging experience for all ages. From the small desert towns to the bustling cities, the Southwest region of the United States provides a wide array of charming locations. Whether looking for history, outdoorsy endeavors, or simply a change of scenery, this region is ideal for travelers of all backgrounds. The tranquil and captivating atmosphere makes these areas stand out as some of the most memorable destinations in the country.