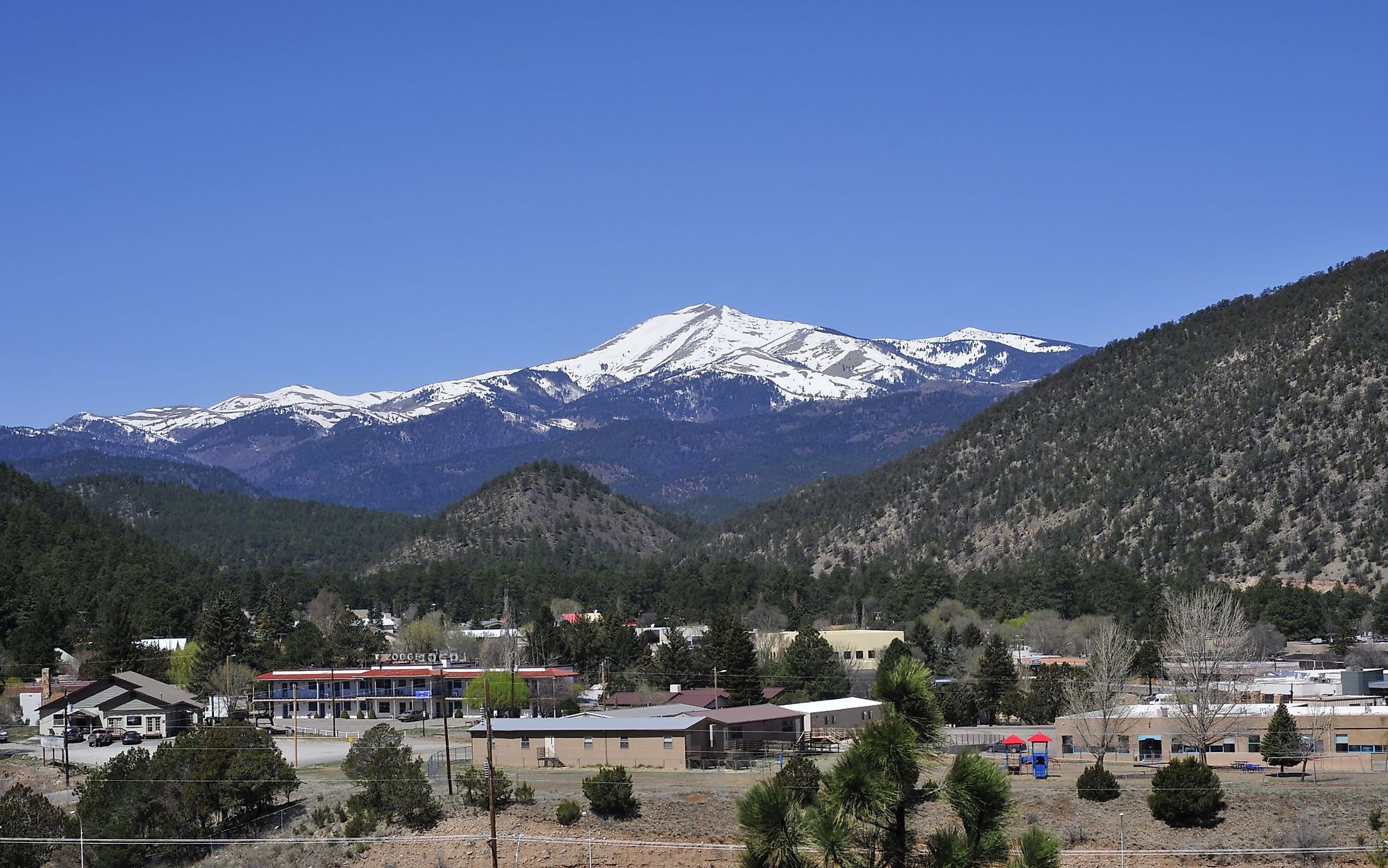 Ruidoso is a small village located in Lincoln County, New Mexico, United States of America. It comprises the city of Ruidoso Downs and the unincorporated area of Alto as a part of its suburbs. The village is at present home to a population of 8000 people.
Geography Of Ruidoso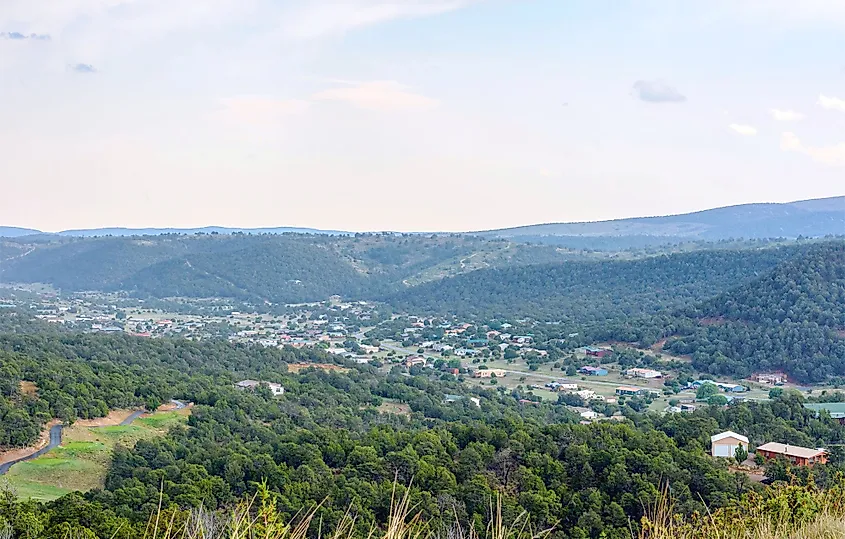 Ruidoso is a resort town situated in southern Lincoln County with an elevation that ranges from 2,000 m to 2,300 m. The village is located in the Sierra Blanca Mountain range of south-central New Mexico, where it merges with the Sacramento Mountains to the south. Ruidoso's westernmost and southern border follows the Otero County line. Ruidoso is bordered to the east by the city of Ruidoso Downs. According to the U.S. Census Bureau, Ruidoso covers a total area of 41.7 sq. km, of which only 0.05 sq. km or 0.12% is occupied by water.
Climate Of Ruidoso
Ruidoso has a dry-summer subtropical climate which often is referred to as the Mediterranean under the Köppen Climate Classification. Many of the Mediterranean climate regions have relatively mild winters and hot summers. The average temperature for the year in Ruidoso is 10.2 °C. The warmest month is July, with an average of 18.8 °C, and the coldest month is January, having an average temperature of 1.9 °C. The average annual amount of precipitation in Ruidoso is 553.7 mm. The city receives the most rainfall in the month of August with 119.4 mm of rainfall, while it receives the least rainfall in April with an average of 17.8 mm of rainfall.
The Population Of Ruidoso
In 2020, Ruidoso had a population of 8,069 people with a median age of 50.9 and a population density of 189 people per square kilometer. The population has increased by 0.50% since the last census, which recorded a population of 8,029 in 2010. The largest ethnic groups in Ruidoso are non-Hispanic White representing 59.8% of the village's population, the Hispanic community making up to 37.4%, two or more races at 1.68%, Black or African Americans at 0.55%, Others at 0.33%, Asians at 0.17%, and Native Americans at 0.06%.
Around 93% of Ruidoso residents are U.S citizens, and 13.6% were born outside the United States. The most common hometown for foreign-born residents of New Mexico is Mexico, followed by the Philippines and Germany. The largest university in Ruidoso is Eastern New Mexico University Ruidoso Branch Community College. The student population of Ruidoso is skewed towards women, with most students being White, followed by Hispanic or Latino, and American Indian or Alaska Native. The most popular majors in Ruidoso are General Studies, Nursing Assistant & Patient Care Assistant, and Pre-Nursing Studies.
The Economy Of Ruidoso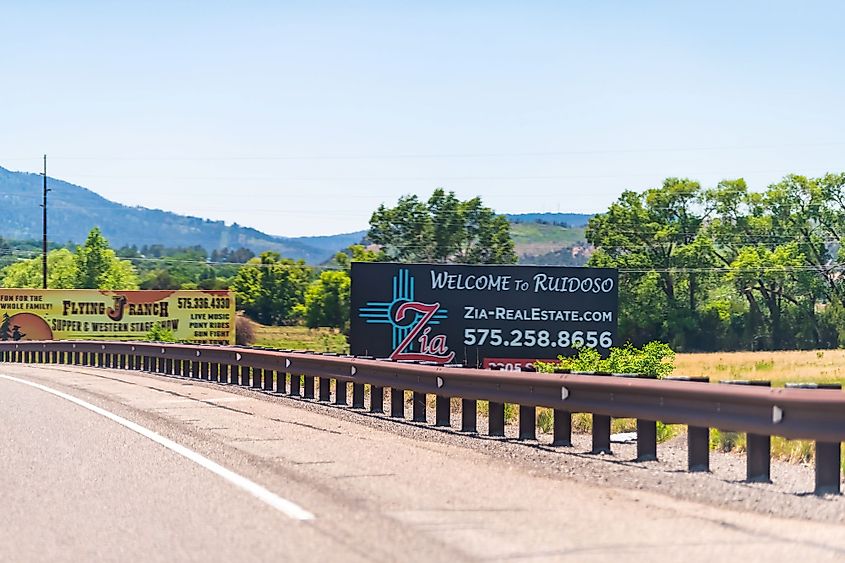 Ruidoso is currently at a growing rate of 0.7%, and the median household income is $50,114, which has increased by 15% between 2018 and 2019. The economy of Ruidoso employs more than a third of its population in different industries. The largest industries in Ruidoso are Construction, Retail Trade, and Accommodation & Food Services, while the highest paying ones are Public Administration, Educational Services, and Agriculture & Forestry & Mining.
Brief History Of Ruidoso
Captain Paul Dowlin, a retired army Captain, built Dowlin's Mill where the Carrizo Creek and Rio Ruidoso merge along the eastern foothills of White Mountain. Dowlin had served at nearby Fort Stanton, and the Mill he has built also served as a dance hall, general store, and moonshine supply. San Patricio (located in Hondo Valley) was initially known as Ruidoso but was renamed in 1875 in honor of a Catholic priest's patron saint. Early Hispanic people used the term "Ruidoso" to describe the noisy creek. Today, Ruidoso grew around Dowlin's Mill. By 1885, a general store, post office, blacksmith, and cabins were built. A ski area opened on a sloping meadow at Cedar Creek in 1935, and Ruidoso kept growing. The town and river were hit by devastating flash flooding on July 26, 2008. The remnant circulation of Hurricane Dolly caused damage to approximately 500 structures and killed one person. Around 900 people were evacuated, and initial damage estimates for Ruidoso were between $15 – 20 million. The village of Ruidoso entered into a Sister City relationship with Puerto Peñasco Sonora, Mexico, in March 2016.
Tourist Attractions In Ruidoso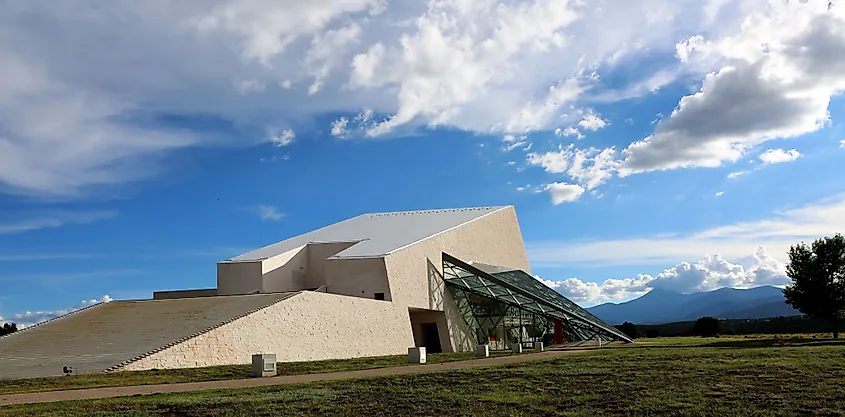 The small village of Ruidoso attracts thousands of visitors annually with its museums, hiking trails, and famous Ski Apache, the southernmost ski resort.
Ski Apache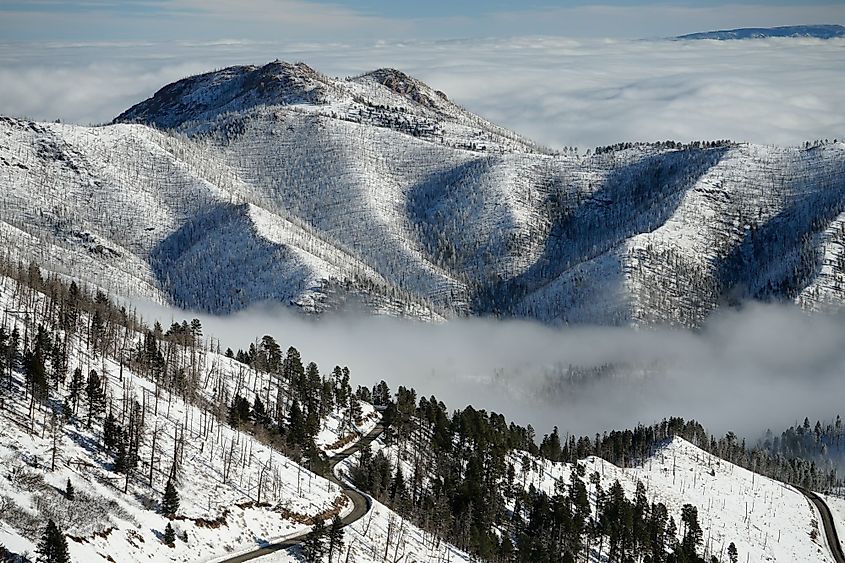 Ski Apache is the most famous attraction in Ruidoso. The vast resort has over 55 runs and trails over 750 skiable acres of land, 11 lifts, and slopes for skiers that suit everyone regardless of how skilled they are. During summers, visitors can take a gondola ride to the top of the mountain, where they can take a zip line tour on the way down, starting at over 11000 feet. Ski Apache also offers trails for mountain biking and hiking.  
Bonito Lake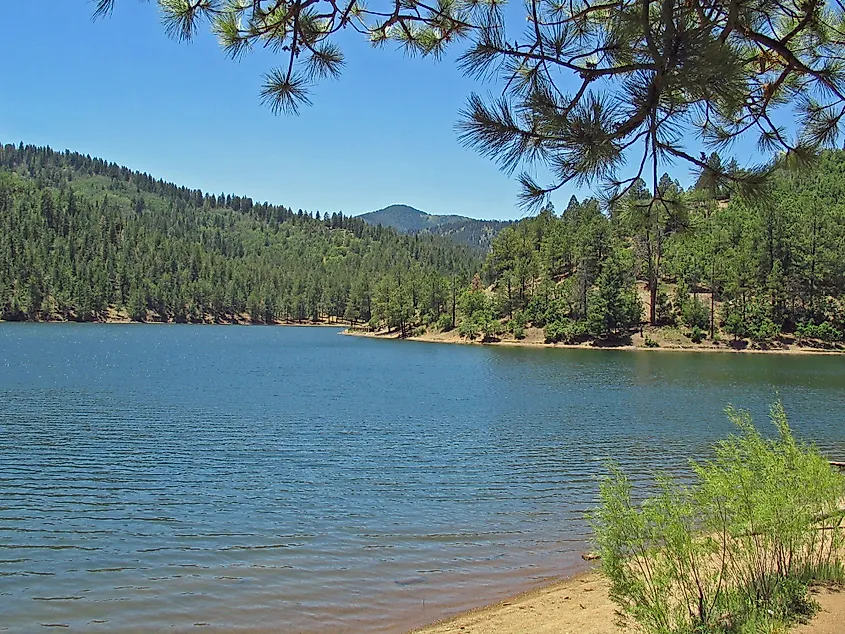 Bonito Lake is a beautiful reservoir in the Sierra Blanca Mountains. The lake is located near Lincoln National Forest at an altitude of 7,380 feet, keeping the water cool year-round. Bonito Lake contains a large population of rainbow trout and is surrounded by many great campsites. Visitors go to the lake for fishing, camping, and hiking.