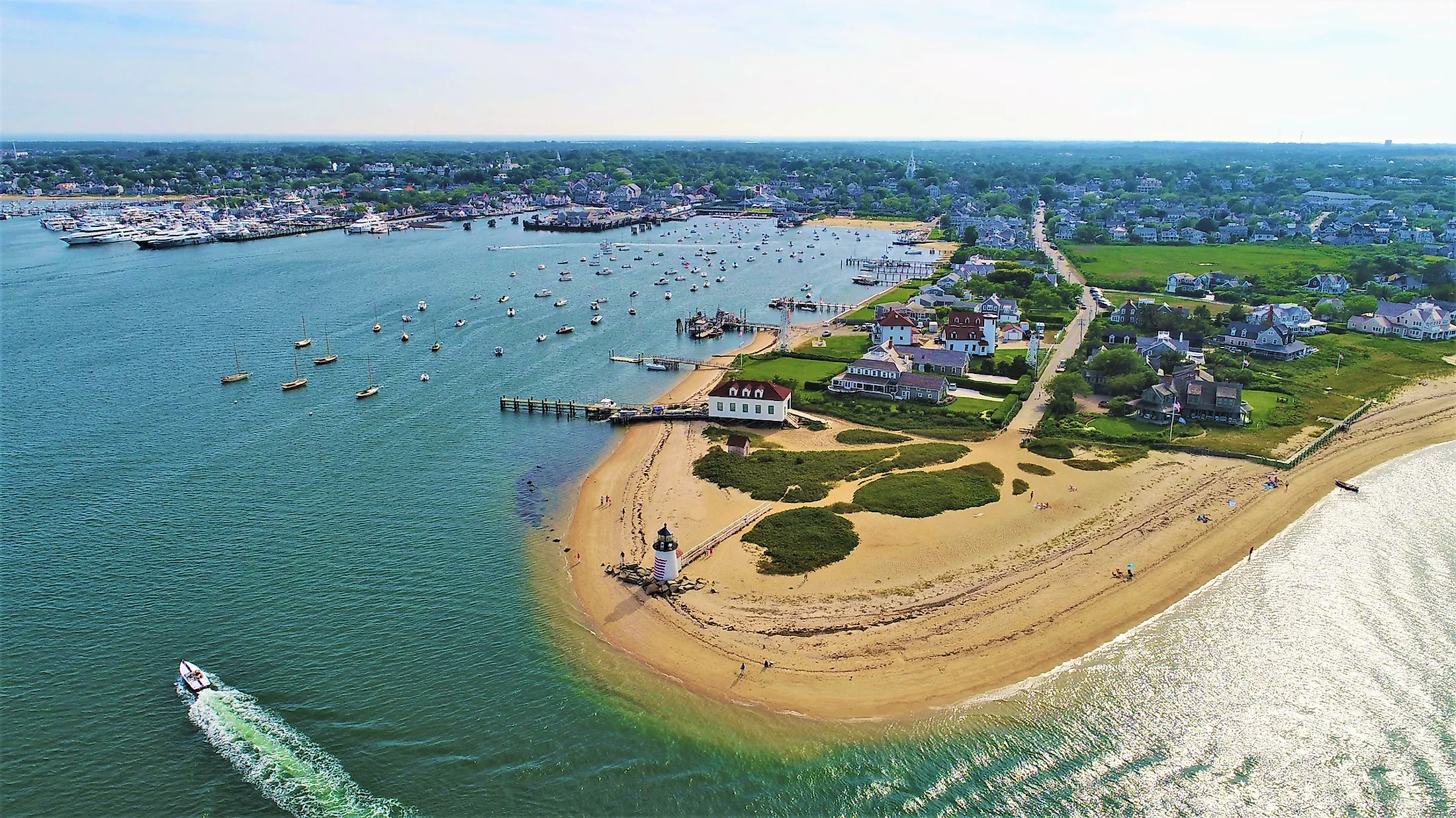 12 Most Charming Towns In Massachusetts
From picturesque seaports in the south to quaint country villages in the north, Massachusetts is home to some of the most charming towns. The small-town vibe gives one a sense of nostalgia and fondness as you explore forgotten classic Americana that evoke feelings of warmth and joy. From tales about haunted homes to beautiful beaches where you can swim, fish, or watch amazing sunsets -- the towns here have stories from long ago that beckon curious minds toward them.
Whether you are visiting for a quick weekend getaway or planning an extended family vacation, there's something special about these New England beauties found across this historic state. 
Salem – Witchcraft, Maritime History and, Boutique Shopping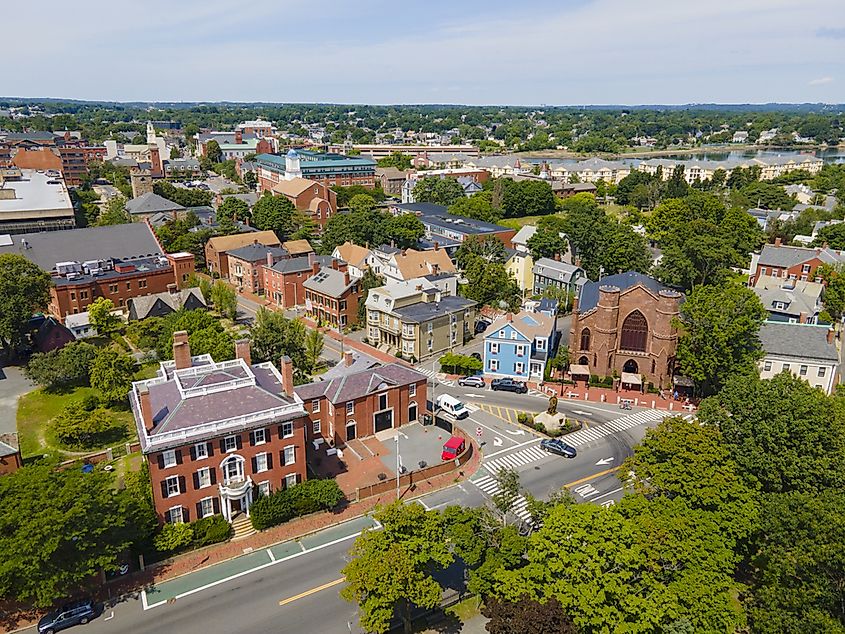 Salem is a must-see destination for anyone interested in its unique and haunting past. Its history of witchcraft was made infamous by the Salem Witch Trials, which were held here in 1692. The city celebrates this dark chapter of its heritage with tourist attractions such as the Salem Witch Museum and Haunted Happenings, an annual Halloween celebration that includes theatrical performances and ghost tours. Visitors can also explore the many maritime museums in Salem to get a better understanding of the city's rich maritime history.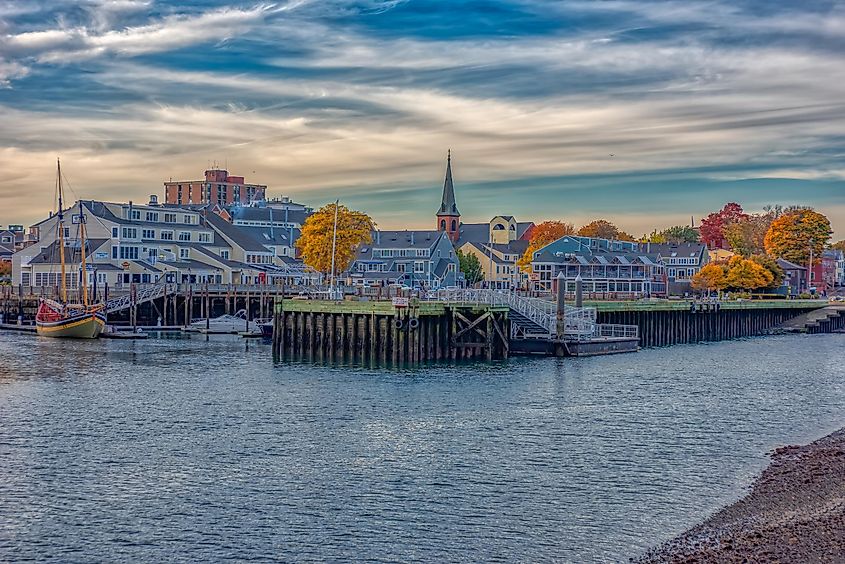 Shopping is another popular activity for visitors to Salem. Boutiques selling everything from clothes to art line the streets, while antiques stores offer one-of-a-kind treasures. Plus, downtown Salem features convenient shopping, making it easy to find what you're looking for. And, of course, don't forget the famous House of Seven Gables, a must-see for any fan of literature or history.
Nantucket – Whaling Heritage and Sandy Beaches
Nantucket is a unique destination that combines America's early whaling heritage with stunning beaches. You can explore the island's past at places like Haden House and Sankaty Head Lighthouse, which offer views of the bay and beyond.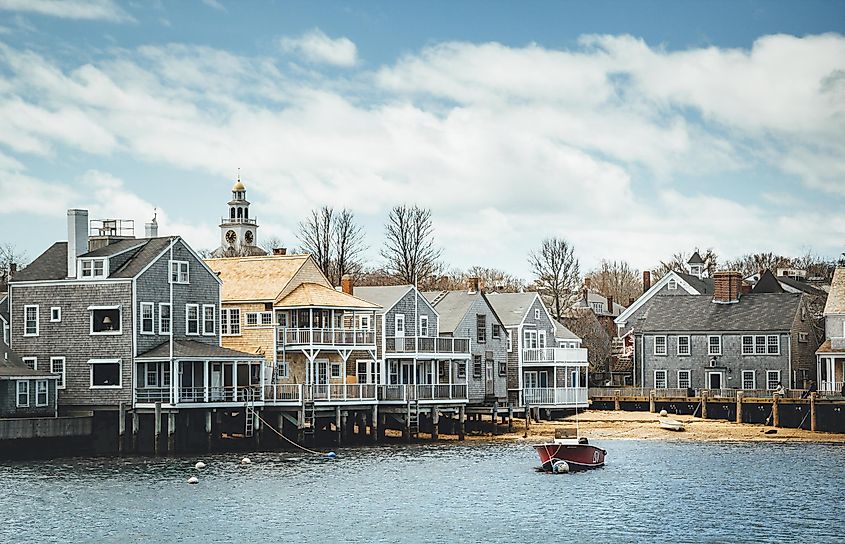 Or take a whale watching trip with Shearwater Excursions to see some of Nantucket's abundant marine life just offshore. Afterwards, take a stroll on the cobblestone streets, relax on one of Nantucket's many sandy beaches, like Steps Beach or Brant Point, or treat yourself to some local seafood dishes! No matter your preference for exploring history or enjoying nature, there are plenty of activities to keep you busy in this beautiful coastal town.
Edgartown and Oak Bluffs – Stunning Sunsets and Seaside Charm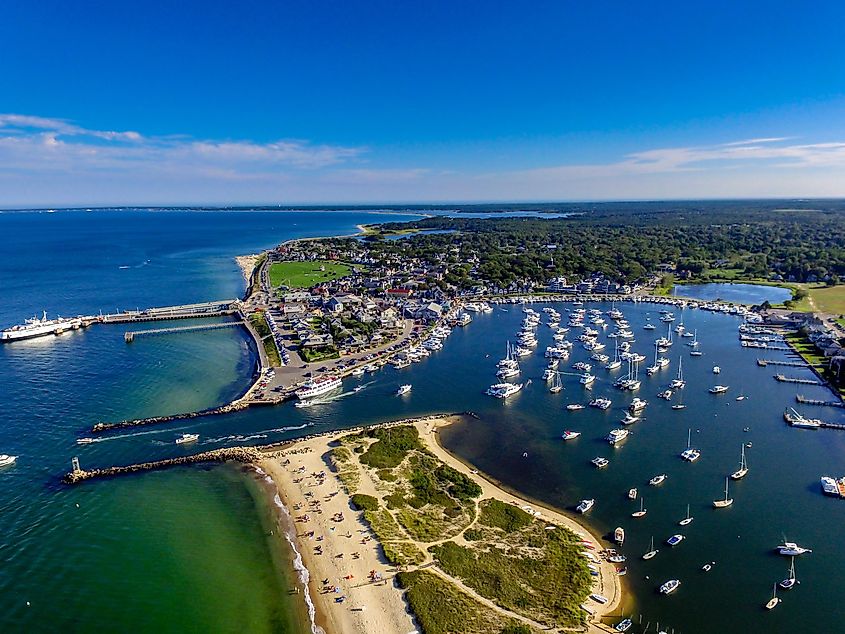 Martha's Vineyard is the perfect destination for a romantic getaway or an escape from the hustle and bustle of everyday life. From its beautiful sandy beaches to breathtaking sunsets over the ocean, Martha's Vineyard offers something for everyone. Whether you are looking for a lazy day on the beach, some water sport activities like surfing or kayaking, or just want to take in the stunning scenery -- Martha's Vineyard has it all!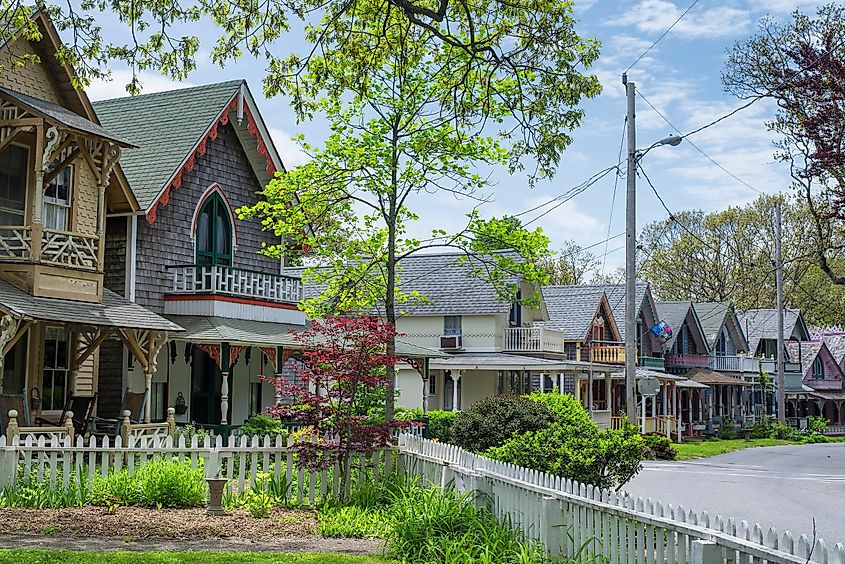 Besides enjoying the breathtaking scenery, visitors can explore charming seaside towns such as Edgartown and Oak Bluffs, known for its 19th century "gingerbread" houses. There are plenty of options for dining and shopping, in addition to local seafood restaurants and galleries to explore. Martha's Vineyard is an idyllic island paradise that offers the perfect respite from the everyday world.
Gloucester – Fishing Community and Captivating Coastline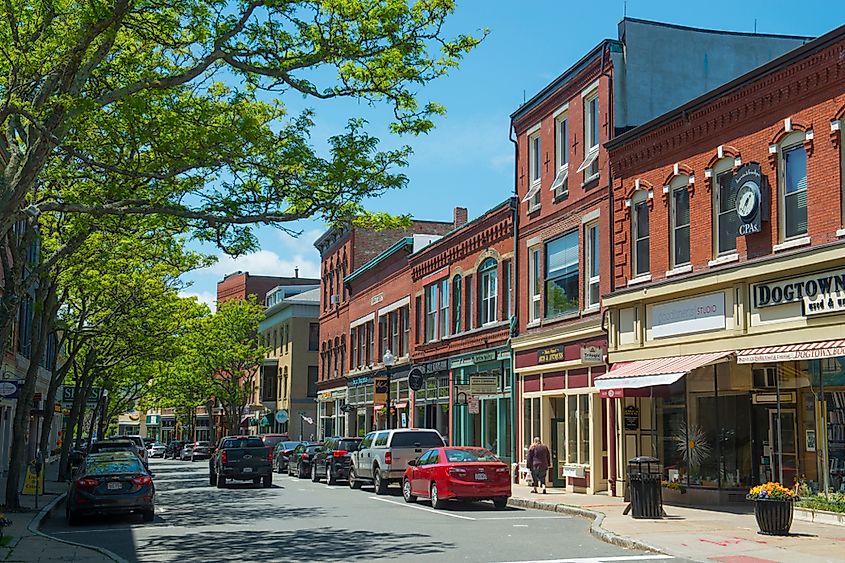 Gloucester is renowned for its long-standing fishing culture and captivating coastline. Its docks have been in operation since 1623, making it one of America's oldest fishing communities. The historic city offers a unique opportunity to explore the rich maritime heritage of Massachusetts, as visitors can take a stroll along the docks and admire the stunning harbor views.
For a glimpse into Gloucester's past, visit the Gloucester Fisherman's Memorial, dedicated to honoring those lost at sea. Additionally, seafood lovers can sample some tasty local favorites, such as clam chowder or lobster rolls! With its picturesque views and enthralling atmosphere, it's no wonder why Gloucester remains one of New England's favorite destinations.
Rockport – Picturesque Harbor and Quaint Galleries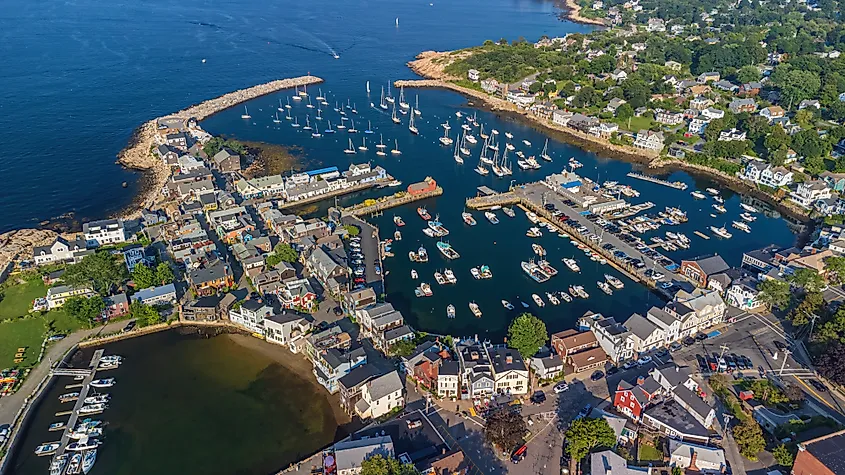 Rockport is a picturesque harbor town with plenty of charm. Its rocky coastline and historic homes make it a popular spot for visitors to explore. It also features 30 galleries featuring the works of 400 unique artists making it an active art community.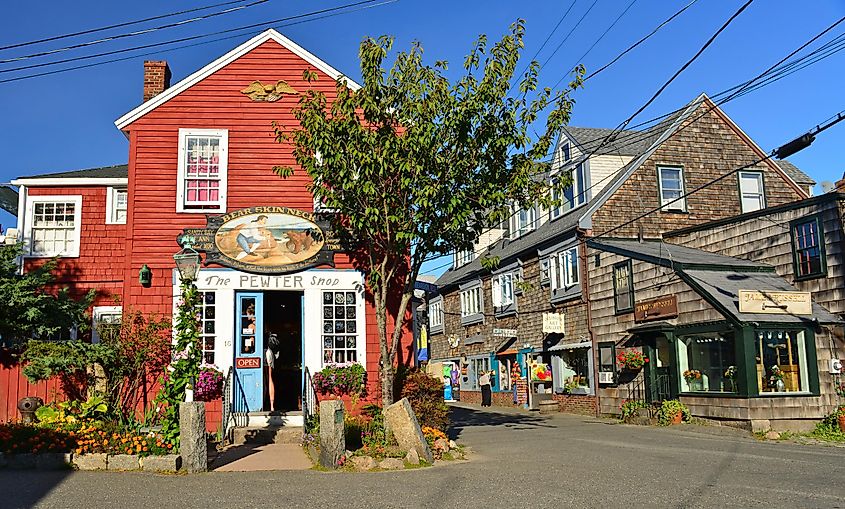 One of the most popular attractions in Rockport is Bearskin Neck, where you can take in stunning views of Rockport Harbor. Not only is this area great for sightseeing, but there are also restaurants, shops, and other activities available along the neck. If you're looking for a charming New England getaway that offers stunning views, quaint galleries and beautiful scenery, then Rockport is your ideal destination!
Lenox – Gilded Age Mansions and Cultural Attractions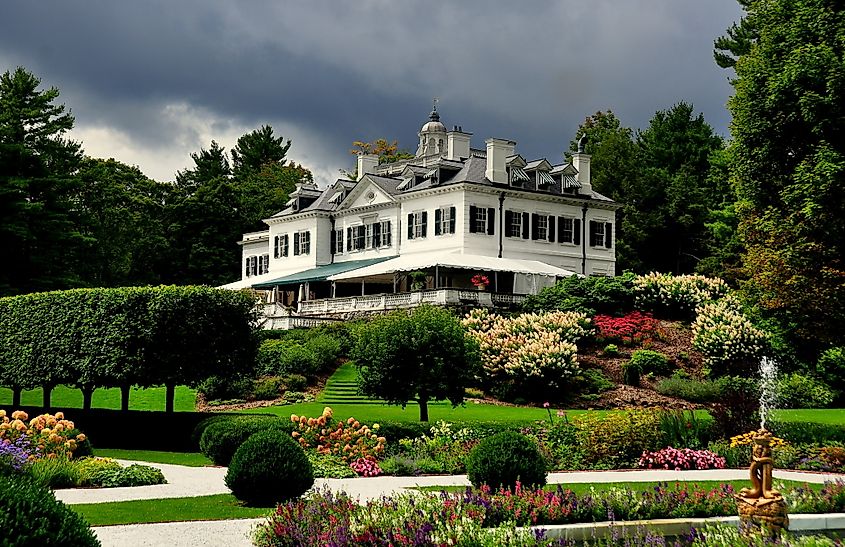 Take a stroll down Lenox's historic streets to admire these grand homes or learn more about them at Ventfort Hall Mansion & Gilded Age Museum. The town also has plenty of cultural attractions, such as Shakespeare and Company, The Mount, and Tanglewood Music Center. Shakespeare and Company offers an array of theatrical performances throughout the year while The Mount is an estate that was home to Pulitzer Prize winner Edith Wharton. Tanglewood Music Center is another great place to explore music, with its extensive collection of classical and contemporary concerts.
Shopping enthusiasts should explore Lenox's unique boutiques and art galleries where you can find one-of-a-kind items. With so much to do, Lenox is the perfect place for exploring history, culture, and shopping.
Williamstown – Tranquil Covered Bridges and Theatres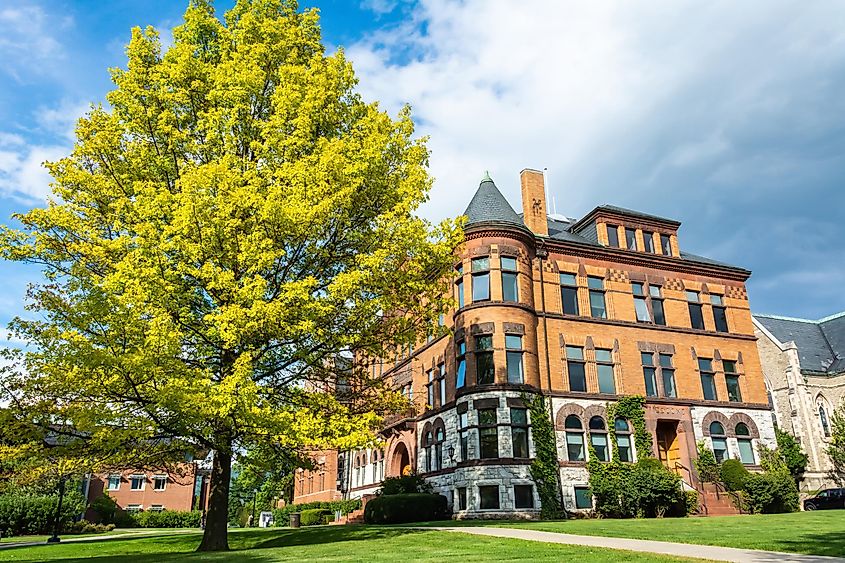 Williamstown is home to some stunning covered bridges, perfect for a relaxing stroll. One of the most remarkable is the Spruces Bay Colony. The bridge spans 93 feet across and was built in 1962, giving it an old-fashioned charm.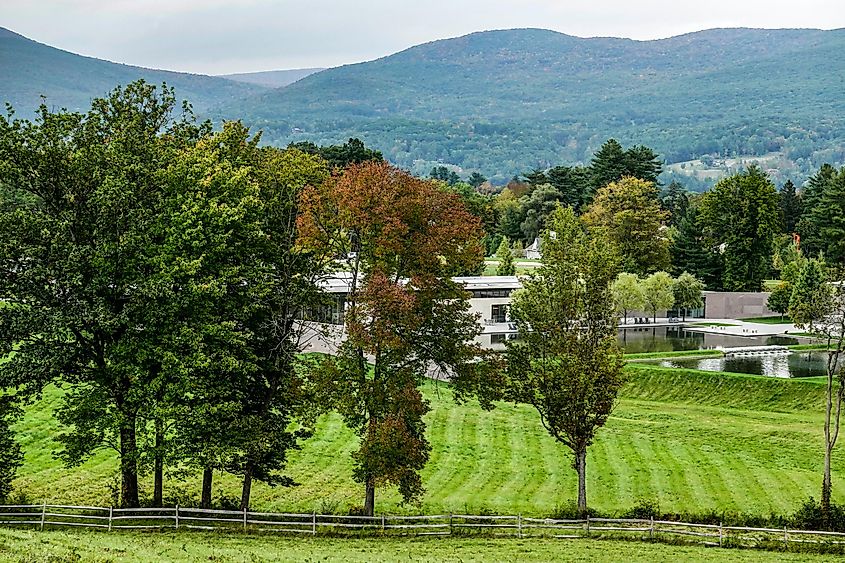 The Williamstown Theatre Festival offers visitors a chance to enjoy high-quality theatre performances outdoors during the summer months. There are also events throughout the year, including special readings, cabarets, and lectures. It is the perfect destination for theatre fans looking for unique entertainment. Visit this enchanting town and experience its tranquil beauty and inspiring culture!
Woods Hole – Scientific Research Centers and Maritime Museum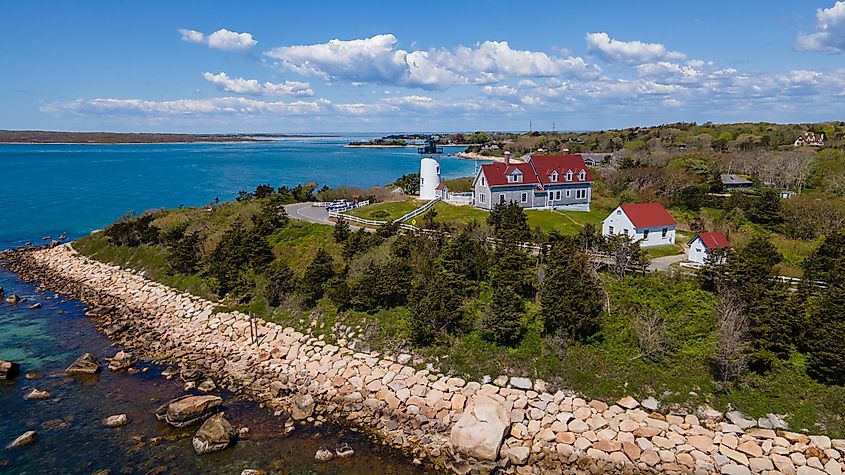 Woods Hole is home to many renowned scientific research centers, including the Woods Hole Oceanographic Institution (WHOI). Aside from its innovative work in marine science, WHOI also boasts some of the best views on Cape Cod offering panoramic views of the harbor.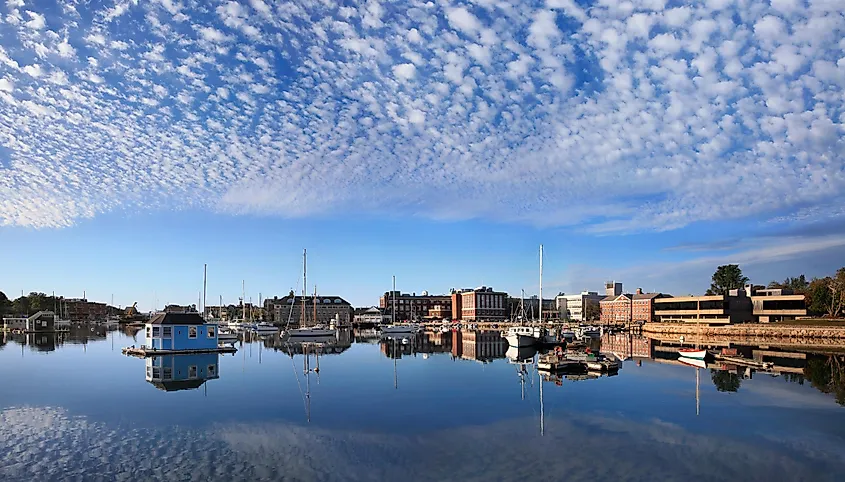 Those interested in seafaring history should not miss out on a visit to Woods Hole's Maritime Museum. The museum exhibits several statues depicting various sea captains and naval figures from Woods Hole's history. Visitors can explore historical artifacts that document the area's fascinating maritime past. It's the perfect opportunity to learn more about Woods Hole and its deep-rooted history with the sea. Regardless of whether you're interested in science or seafaring history, Woods Hole is a great destination for your Cape Cod getaway.
Wellfleet – Quaint Seaside Village and Fresh Oysters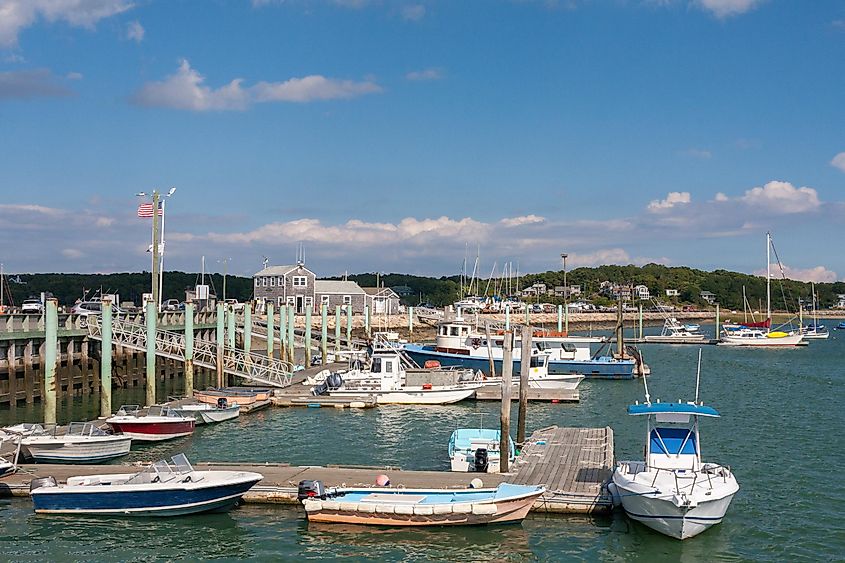 Wellfleet is a quaint seaside village at the tip and elbow of Cape Cod. It offers stunning views, peaceful beaches, and plenty of activities to explore. Take some time to take in the beauty of Wellfleet Harbor before refueling at one of the many fresh seafood restaurants or sampling local oysters from one of its raw bars. Enjoy a stroll on the beach or along Main Street as you marvel at the historic homes and old-fashioned stores that make up this charming coastal town. The fresh sea air, colorful scenery and abundance of outdoor activities create an unforgettable experience, sure to leave lasting memories.
Provincetown – Artists' Haven & Strong Community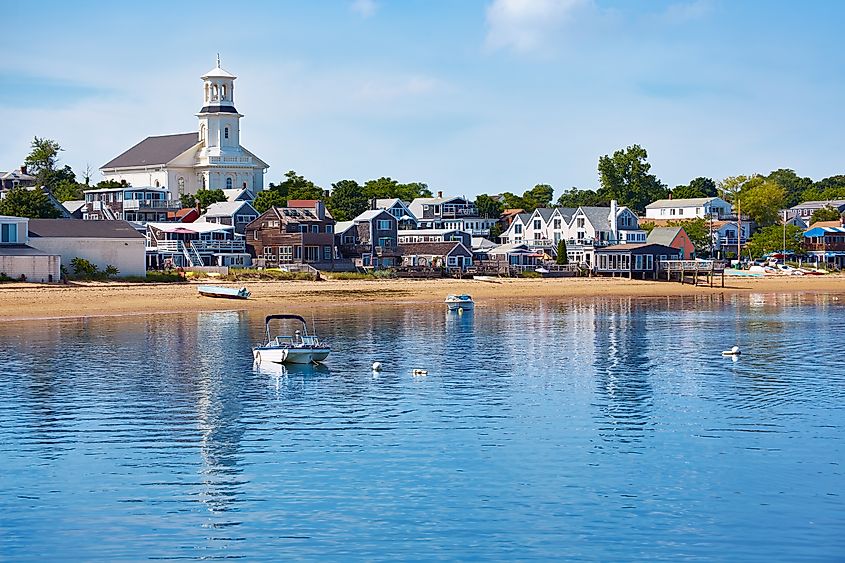 Provincetown, located at the tip of Massachusetts, is a paradise for artists and other creatives. The community is full of friendly locals who welcome visitors with open arms, making it an ideal place to explore creativity.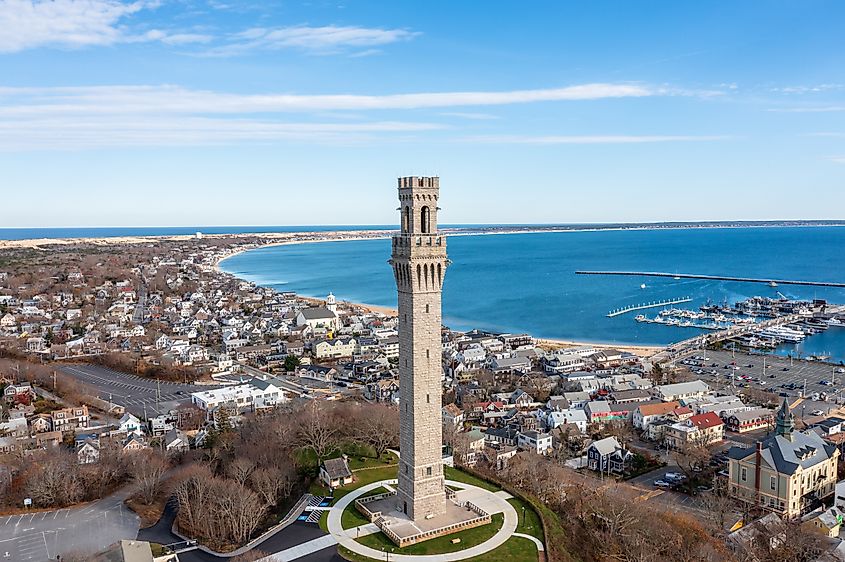 There are several art galleries and specialty stores for budding painters or potters. Besides its thriving art scene, Provincetown also boasts stunning beaches that offer plenty of opportunities for relaxation or fun activities such as swimming and surfing. For those looking for adventure, there are whale watching tours available from the pier or you can climb all 252 feet of the Pilgrim Monument, which offers 360-degree views of the bay.
Northampton – Artsy Atmosphere and Historic Sites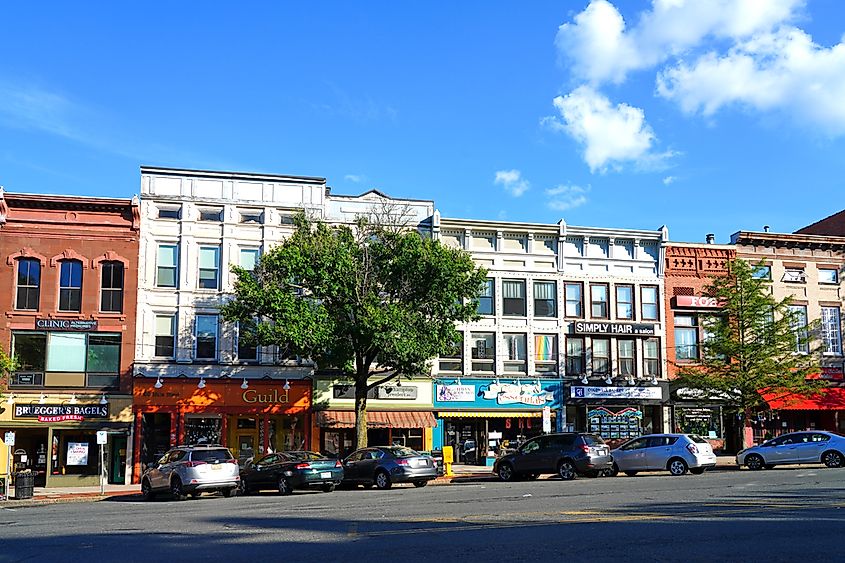 Northampton is a city with an artsy atmosphere and plenty of historic sites to explore. The Academy of Music Theatre, founded in 1891, provides live music and entertainment to the Northampton community. It houses both theater and opera performances and special events like concerts and comedy shows. There are also several art galleries throughout the city displaying works from local artists.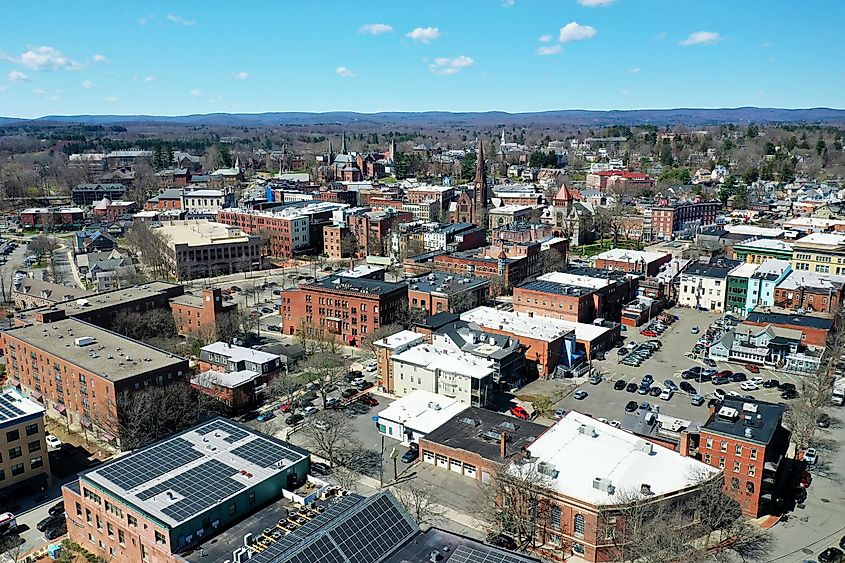 Another major attraction in Northampton is the Botanic Garden of Smith College. This beautiful garden contains over hundreds species of plants from around the world. Visitors can enjoy meandering through its winding paths while admiring native trees, wildflowers, annuals, perennials, cacti, and succulents. In addition to its art galleries, theaters, and botanic gardens, Northampton has many other attractions to enjoy. Its farmer's markets offer fresh produce and handmade goods from local farmers and vendors.
Stockbridge – Charming Main Street and Norman Rockwell Museum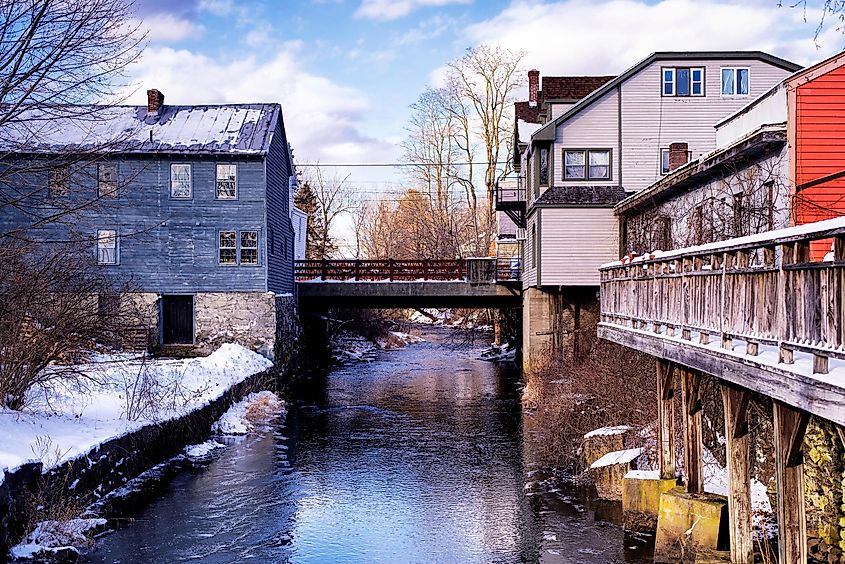 Stockbridge is a charming small town in the Berkshires region of Massachusetts. One of its most popular attractions is the Norman Rockwell Museum. This museum celebrates American illustrator Norman Rockwell's life and art through interactive exhibits and audio tours. Visitors will get an intimate look into the artist's works and his creative process, which makes for a fascinating experience. Whether you're a fan of his iconic paintings or simply want to learn more about his life, the Norman Rockwell Museum is a must-visit in Stockbridge.
Finally, don't miss The Naumkeag estate, which lies just outside of town. This estate is an impressive example of Gilded Age architecture and features lush gardens and meticulously maintained grounds. Plan a visit to see these gorgeous gardens and take in the fresh air!
In Summary
If you are looking to explore the charming and idyllic towns that Massachusetts has to offer, rest assured there are plenty of perfect getaways throughout this historic state. Whether it be galleries showing New England's high-class art and culture, impressive colonial architecture, stunning nature scenes, or unique local cuisine -- these 12 most popular towns across the area have something special in store.
So, if you are an avid traveler with a penchant for exploration, be sure to keep these splendid destinations in mind when planning your next getaway. Better yet, why not take on a unique road trip challenge and mark off each destination one by one? No matter what kind of vacation experience you seek in the New England region, chances are Massachusetts has just the thing for you!