Every summer, visitors from across the world find their way to this New England gateway, Cape Cod. And that's for a good reason; nowhere else has similar miles of white-sand beach adjacent to natural reserves gushing with life. Pivotal historic moments played out in the Cape that guests are privileged to emulate by walking in the footsteps of iconic 17th-century figures. In fact, Cape Cod is the first place that pilgrims in 1620 saw and anchored on! Do yourself a favor and walk a mile in the shoes of the Americans who started it all.
Provincetown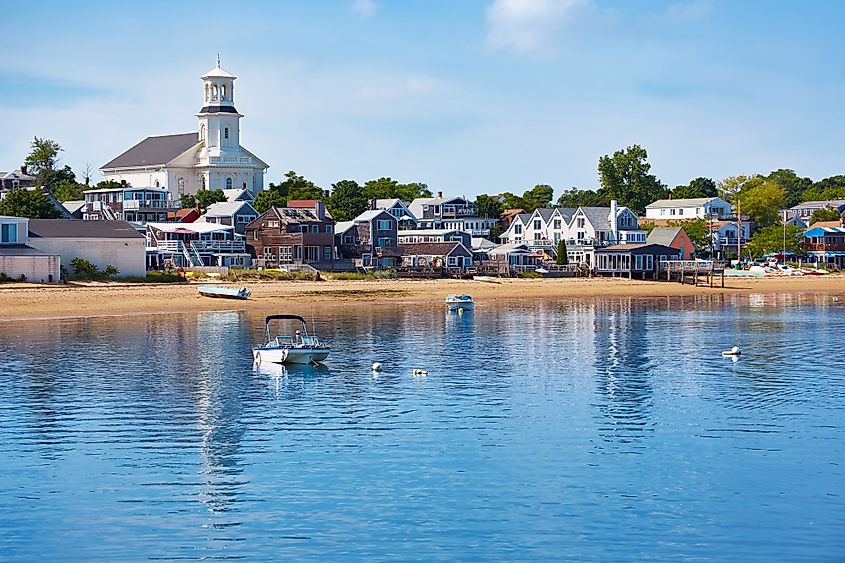 First on the list is Provincetown. Monuments, shopping, wharves; nothing screams old-fashioned summer more than this essential destination. Relive those memories of a quiet 1950's summer where you caught fireflies in the grassy dunes, walked hand in hand down a shopping district, and then tied off the evening barefoot on silky sand underneath the mystery of a towering lighthouse. Walking into Provincetown is like walking into a time capsule of possibility. For the more audacious visitors, plenty of nightclubs and bars populate the shore, guaranteeing fresh memories and friends to face the future.
Chatham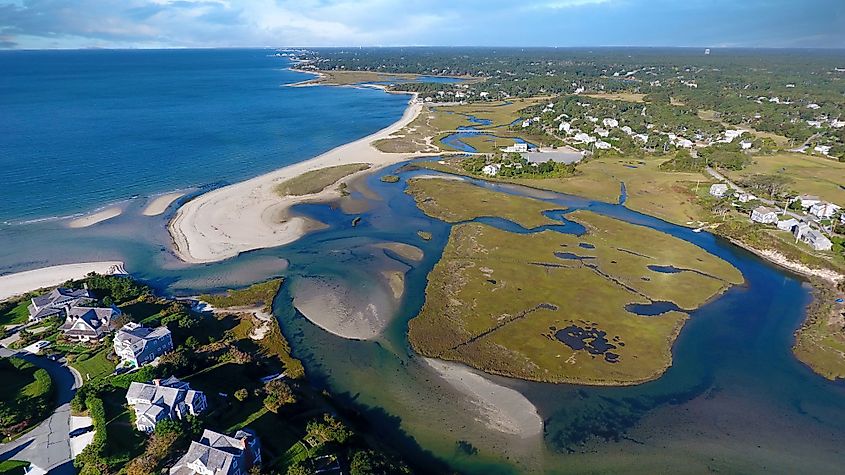 Watch out for Don Quixote here! Host of the 1797 Godfree Windmill, Chatham, has a predisposition to preserving history. The nearby Atwood Museum is a place frozen in time, a 1750 home with galleries highlighting a day-in-the-life of the average revolutionary.  You will return to proper 21st-century lodging by the end of the day at one of many hotels like the lovely Chatham Inn located conveniently next to The Bagel Shop. Before you leave, stop by the Chatham Shark Center with interactive exhibits for kids and artistic diagrams and models for enthusiasts.
Hyannis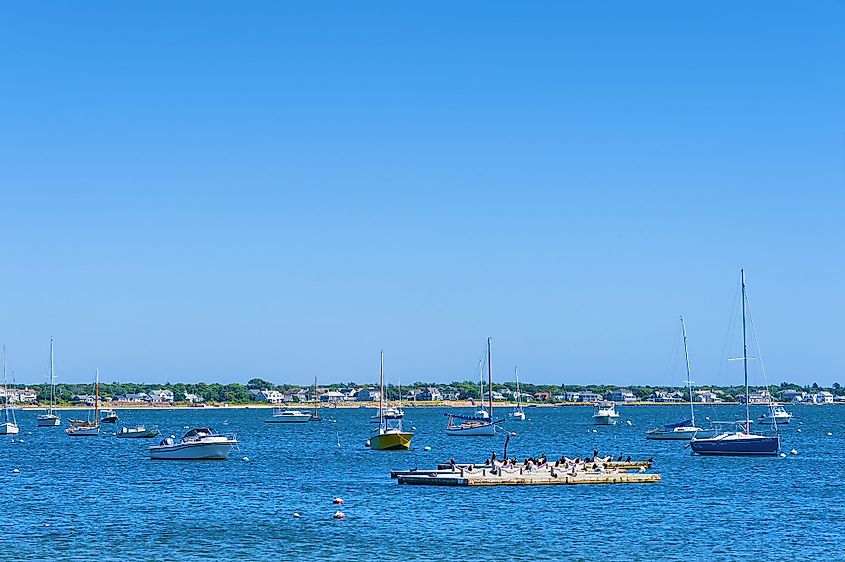 Hyannis is host to a fair population of 14 thousand and even fairer weather. Auburn skies paint the dunes, and wild grasses hug the coast just for the sake of providing a quality selfie to visitors. This harbor, hosting a lighthouse and boat-building exhibits, is a fresh glimpse into the age-old bond between humankind and the sea. Ferries provide access to Nantucket Island, home to whaling museums and craft breweries. Further in, Hyannis is host to once-in-a-lifetime Cajun cuisine at the Tasty Crab Seafood and Bar, a mouthful of a name representing a mouthful of a gourmet experience. Closer to the harbor, you will find Spanky's Clam Shack and Seaside Saloon, home to world-famous chowder. A life without tasting New England clam chowder is not a life at all!
Eastham
Hiking aficionados flock to Eastham for the opportunity to gaze out onto captivating marshes bordering this small town. The same marshes that Captain Penniman, an old whaler, used to gaze at to and from his voyages. In fact, Fort Hill Trail is located adjacent to the Captain Penniman House, allowing visitors to experience all the luxuries that 18th-century whaling once provided. Some of our readers prefer a more 'hands-on' approach, so stop by Adventure Diving and speak with Bob to become a certified diver! He might even speak a little whale by now. After you check out the lighthouses scattered all along the Nauset coast, treat yourself at Arnold's Lobster & Clam Bar. The simple truth is that people travel to eat, and you might as well have stayed home if you miss the opportunity to try some fresh Cape Cod lobster.
Brewster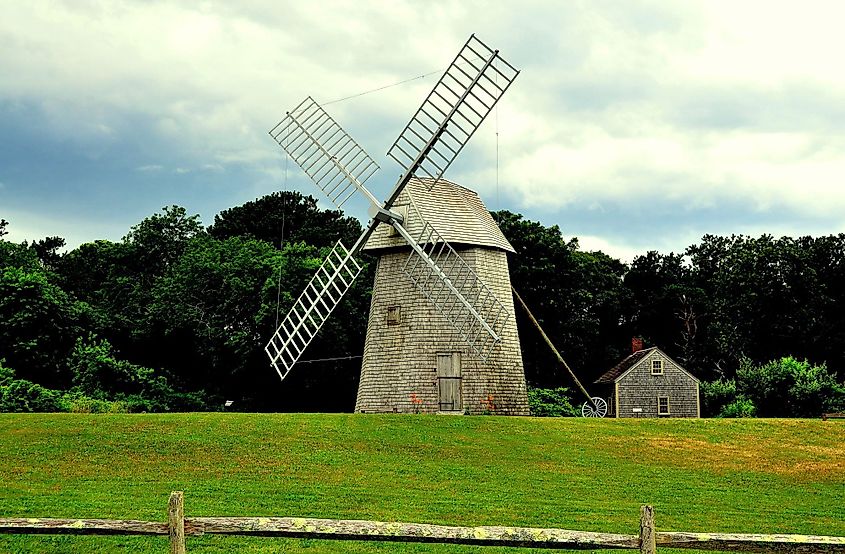 Baseball, Biking, and Breweries put the "B" in Brewster. The gentler waves of Landing Beach are due to the protection of the Cape Cod hook, providing the perfect swimming spot to keep an eye on kids or pets who like to wander off into the sunset. Make sure you pop out for pizza and minigolf deeper into town. Keeping the energy of a day like that is easy when Brewster Bike provides well-maintained rental bikes available for a family outing. One spot, the Brewster Historical Society, is a must-see for any troupe interested in learning about the history of this "Sea Captains' Town!" Last but not least, the Stony Brook Grist Mill is Brewster's hidden gem featuring a vibrant Victorian stream adjacent to the architectural wonder that is the water mill itself. Words do not do it justice; you will just have to go see for yourself!
Truro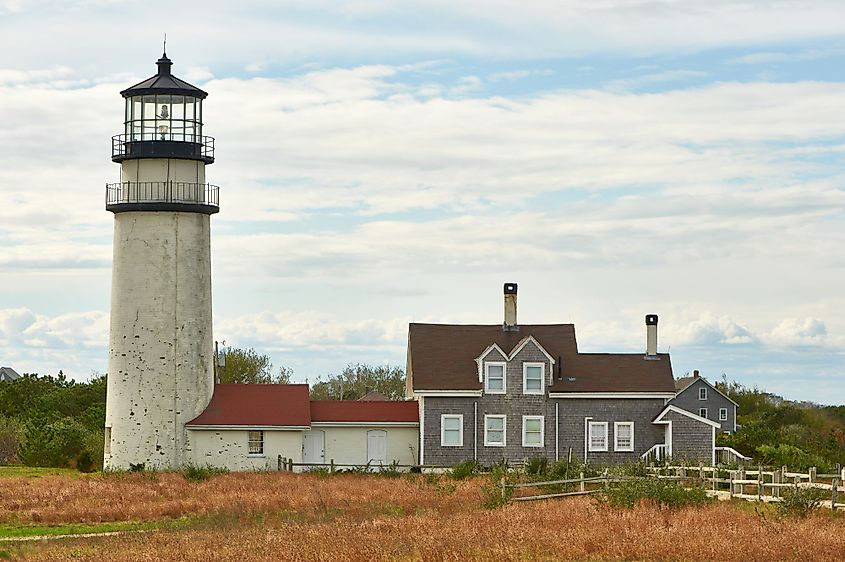 A hundred miles away from Boston, Truro sits on a wide swatch of land dubbed the "Outer Cape" near the end of the iconic hook. Like many areas, this summer town boasts a plethora of hiking trails, campsites, and lighthouses that early pilgrims would have stumbled by in their search for a new life. An almost endless sandy beach hugs either side of this territory, so there is always an opportunity for privacy. Give yourself a treat and take an afternoon on the Highland Golf Club course, sitting right on the coastal edge. An adjacent lighthouse can be climbed for a mesmerizing view of the ocean and the course. Truro Vineyards sits near the middle of town and hosts picnic seating and food trucks to accompany their locally distilled spirits. Chequessett Chocolate sits nearby for those of us with an insatiable sweet tooth. Once that chocolate withdrawal wears off, make your way to the Payomet Performing Arts Center for dancing and local performances by national artists.
Harwich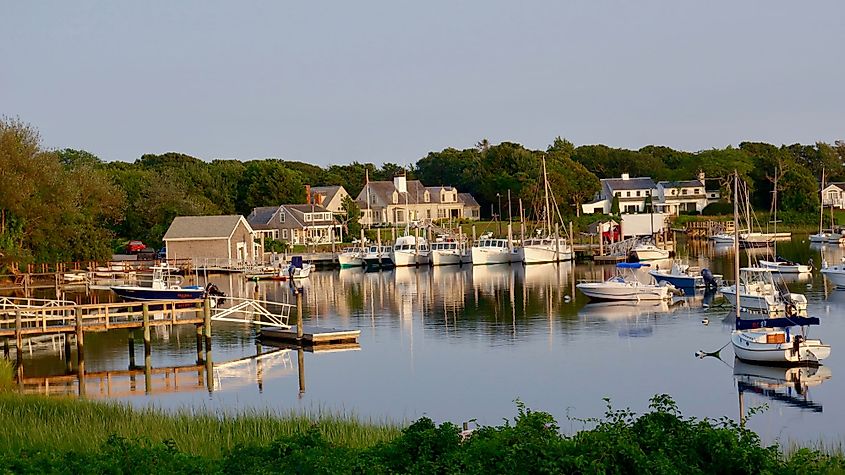 Harwich is an essential destination in Cape Cod. When there, make sure to take a trip to Bud's in Harwich, and enjoy some Go-Karting. For the calmer folks in your troupe, an adjacent mini-golf course is as creative as it is well maintained. For all you painters out there, Merkel Beach presents an iconic image of the New England beachside with an olive green ocean and dunes hosting sparse grasses tucked behind rows of gardened suburbs. Monomoy Island Excursion goes the extra mile and takes ferry-goers on expeditions to observe seals in their natural habitat. Try not to keep these water puppies waiting; book your summer trip to Harwich today.
These towns are just the tip of the iceberg when it comes to what Cape Cod offers a summer tourist in New England. The proximity to the city, the perfect sunny-but-not-extreme weather, and plenty of history to absorb and appreciate, all manifest in a trip that will become an irreplacable tradition for any family. Sailing surely tests and builds the teamwork of any group, so look for opportunities to ship out from any of Cape Cod's iconic seaports dating back to the 1600's. You will finally understand the meaning of the phrase, "wild and free, just like the sea."