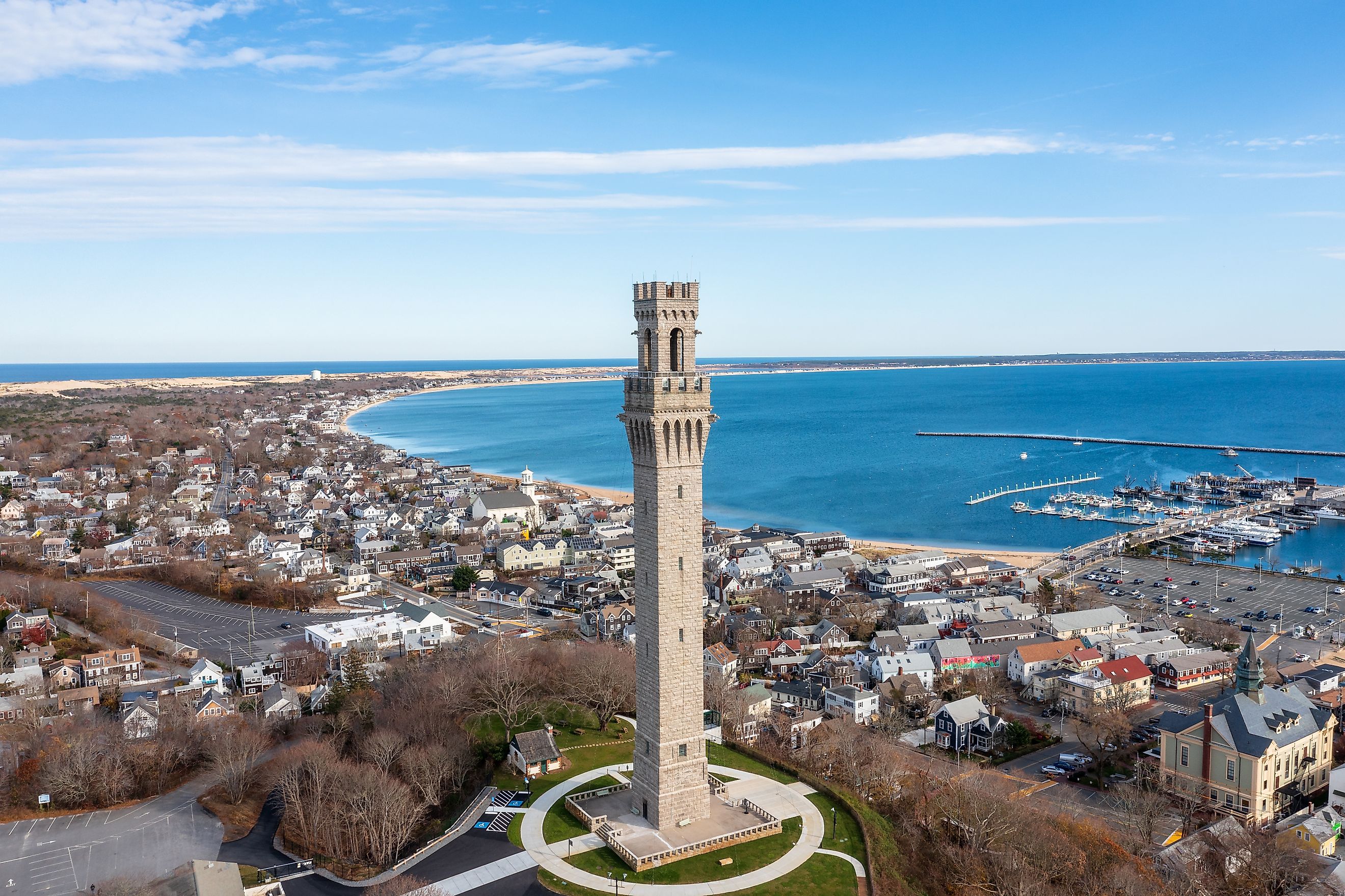 The 12 Most Picturesque Small Towns in Massachusetts
Early colonial settlements, swaths of Atlantic Ocean coastlines, cute capes, jaw-dropping islands, and pristine green New England scenery are the backdrops of the picturesque small towns the state of Massachusetts offers. This place is steeped in the echoes of maritime legends and battles of the Revolutionary War. It oozes creativity from every long-standing artist colony, celebrated work by an acclaimed predecessor and hungry liberal arts college student, and has a seemingly contagious positive vibe that underscores it all. If you are looking to capture the essence of good old-fashioned Massachusetts, look no further than these twelve towns. 
Stockbridge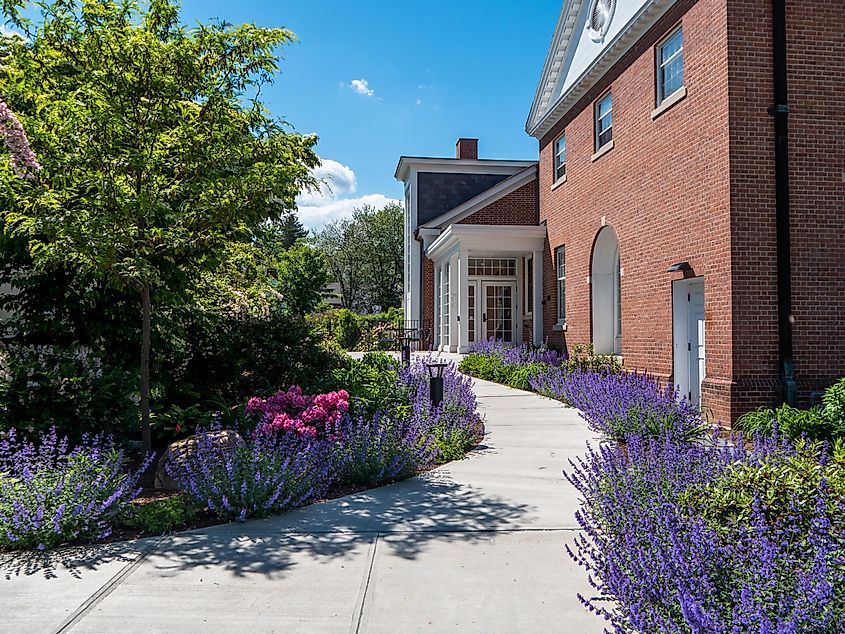 Stockbridge is part of a string of resort towns in the highlands of Western Massachusetts known as The Berkshires. American artist Norman Rockwell spent the last quarter-century of his life living in Stockbridge, drawing inspiration from its wholesome serenity. His former studio is now part of the broader Norman Rockwell Museum, which showcases not only the original works of the featured artist but plenty of pieces from a variety of artists inspired by his collection. For even more visual appeal, take a tour of the 44-room, Gilded Age mansion and corresponding 10-acre garden designed by the prolific Fletcher Steele: Naumkeag House and Gardens. And then an even larger display of native plants and groomed greenery can be enjoyed at the 24-acre Berkshire Botanical Gardens. 
Sandwich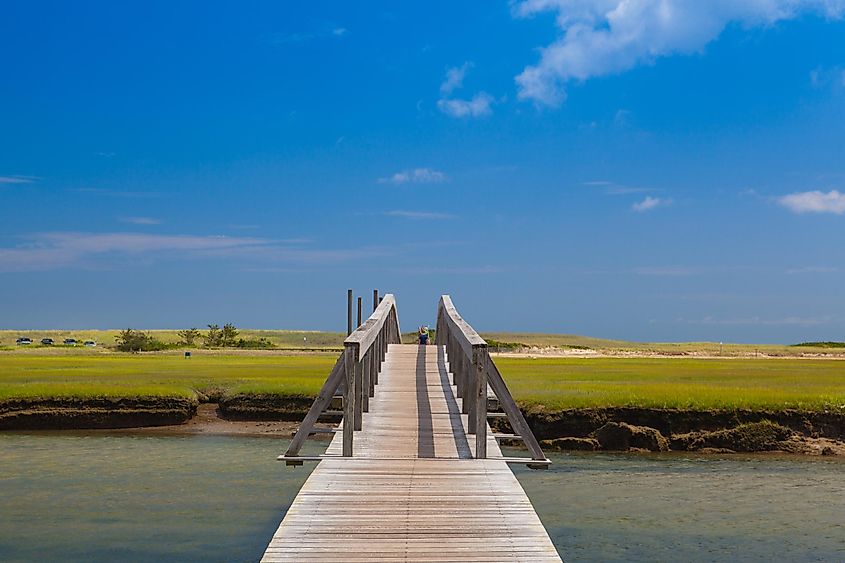 Take a bite out of Cape Cod's oldest town, rich in Quaker heritage, quaint settings, glassmaking, and Revolutionary War history. First settled in 1637 by the Plymouth Colony, this Barnstable County community enjoys a mix of natural and artificial scenery. The splendid Sandwich Boardwalk brings casual strollers to Town Neck Beach (one of many sandy outlets that punctuate surrounding greenery along this section of Cape Cod's coast), which then provides views of the regular flow of ships into and out of the Cape Cod Canal. Next, float on over to the Sandwich Glass Museum to learn about the unique art form, explore the 100 acres of the Heritage Museum and Gardens, and snap a picture of Dexter Grist Mill's charming water wheel. To cap it all off, consider hopping in a paddle boat to get the full Sandwich experience. 
Salem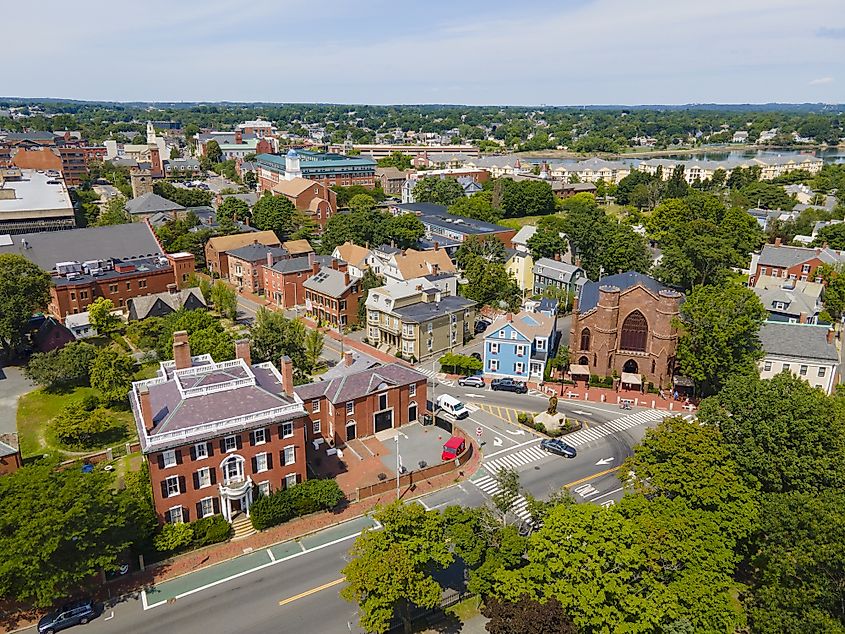 Salem is a small historic city nestled on the shore of Salem Harbour, just North of Boston, within Essex County. Originally founded as Naumkeag in 1626, the settlers soon decided to change the name to its current form – the Hebrew word for peace. Given the notorious witch trials that took place here before the end of that same century, Salem turned out to be a rather ironic designation at first. But nowadays, visiting this waterfront time capsule is nothing short of serene. One can peruse the country's first National Historic Site (Salem Maritime NHS) and the first planned road (Chestnut Street), a bustling pedestrian mall along the cobblestone and brick-lined Essex Street, one of the largest art museums in the country (Peabody Essex Museum), Nathaniel Hawthorne's frequent crash-pad mansion (The House of Seven Gables), and of course, plenty of alluring witch-themed displays. 
Concord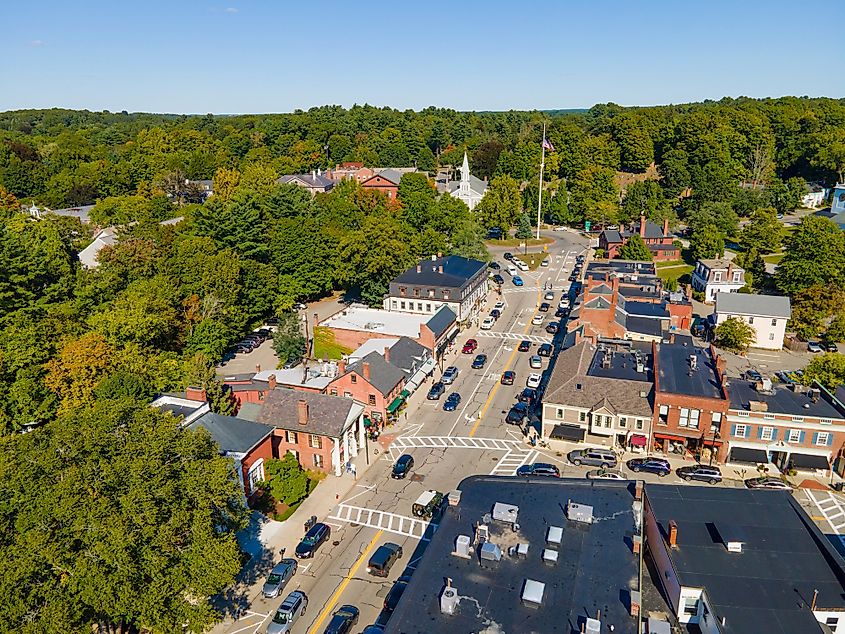 Concord is for those who wish to live deliberately in nature. At least, that is what classic American authors Henry David Thoreau and Ralph Waldo Emmerson did during their time in this Middlesex County town. Just a short train ride Northwest of Boston will bring lucky visitors to the landscape that inspired both Nature (Emmerson) and Walden (Thoreau) – the latter of which is clearly enshrined at the titular pond and cabin. These figures, amongst others, established the early template for the modern American conservation movement. Along with the intertwined scenery, Concord displays lovely New England homes, family-owned farms, and abundant historical sites relating to the Revolutionary War. 
Nantucket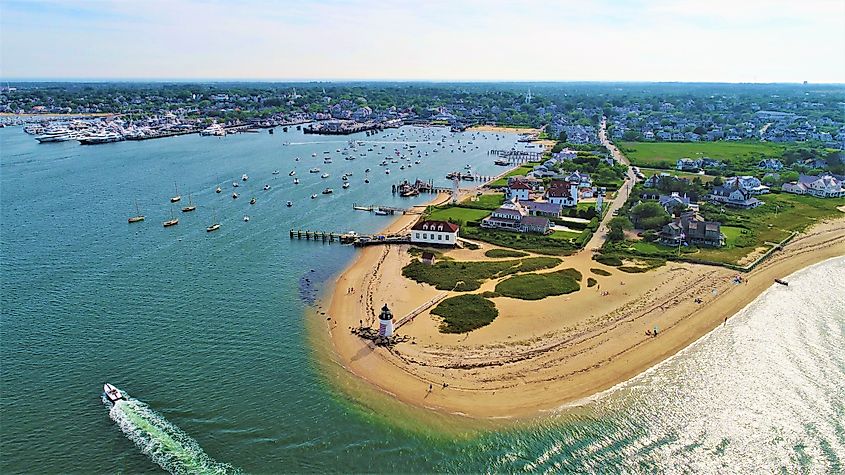 Nantucket is a maritime beach town on the cozy island of the same name, an hour's ferry ride off the Southern coast of Cape Cod. This old whaling port is surrounded by the waters of Nantucket Sound and the North Atlantic Ocean, bordered consistently by distinct beaches. Let the Sankaty Head Lighthouse (built in 1850) be your beacon to a relaxing getaway. Spend the fair-weather afternoons with your shoes off or planted on some bike pedals, and on rainy days, be sure to visit the Whaling Museum and Nantucket Shipwreck & Lifesaving Museum to learn about a once-thriving industry and hear riveting, multigenerational sailing tales. 
Provincetown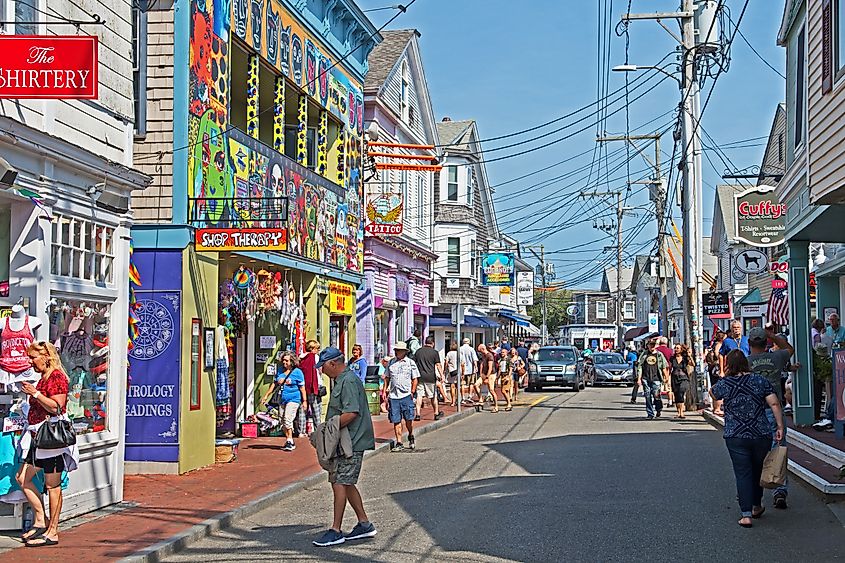 At the Northern tip of Cape Cod and the lengthy, pristine National Seashore, Provincetown, or "P-Town," is a pristine New England stopover. This Barnstable County settlement claims the oldest continuous arts community in the country. Along with the East End galleries, and other displays, workshops, and rotating festivals throughout town, one of the best ways to experience this colorful history is to head out on the Dune Shack Trail. The unmarked sandy stroll begins just outside of town and heads to rustic, character-rich, oceanfront dwellings. These basic shelters were partially built using salvaged shipwreck lumber, first and foremost to provide refuge for future stranded sailors. However, by the 1920s, these isolated and muse-inspiring huts became popular spots for squatting creatives such as Jack Kerouac, Jackson Pollock, Norman Mailer, and E.E. Cummings, among others. 
Chatham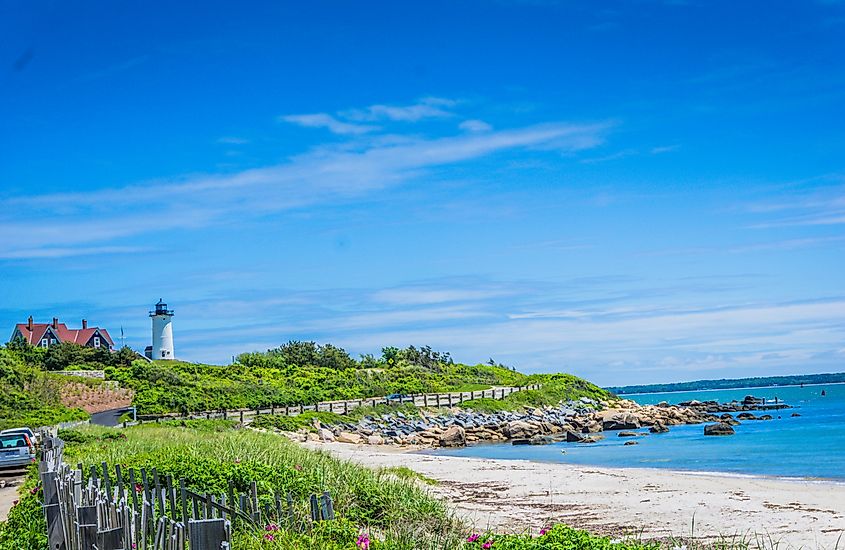 Floating down to the Southern terminus of Cape Cod, still within Barnstable County, the cute town of Chatham has it all. Picture-perfect beaches, endless boating opportunities, cozy inns, museums, and an uptempo downtown with tasty grub and antique shops draw the adoring summertime crowds. For an afternoon of reconnecting with nature (and seaside migratory birds), be sure to explore the 7,604-acre Monomoy National Wildlife Refuge. And finally, stop by the noble Chatham Lighthouse that shines out to the sailors of the Atlantic Ocean and peers down to the island of Nantucket. 
Oak Bluffs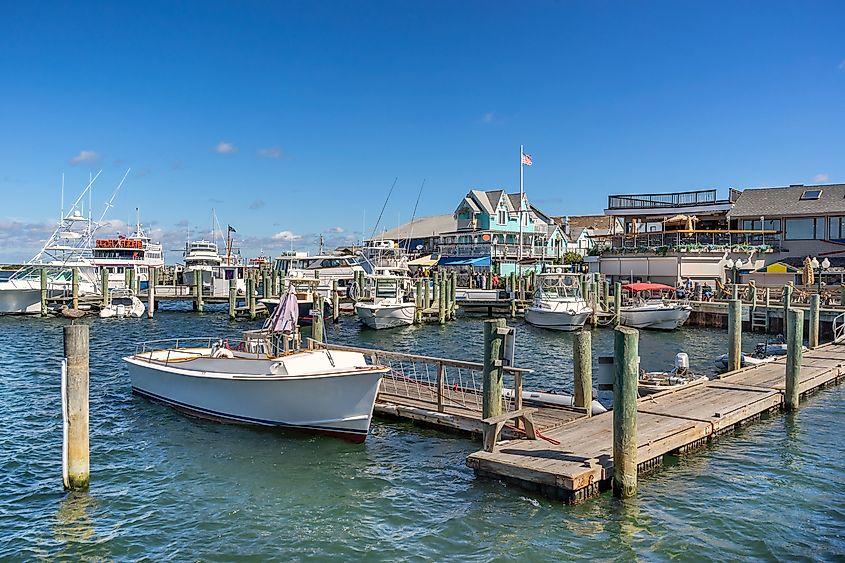 On the Northeastern shore of the paradisiacal island of Martha's Vineyard, only seven miles off the coast of mainland Massachusetts (but a whole new world in some respects), is the tiny town and resort community of Oak Bluffs. This leaping-off point for much of the prized island welcomes literal boatloads of fresh-faced visitors in the summer before relaxing into its tranquil winter off-season. Whichever side of the coin you choose, be sure to walk by the affectionately-named and adorably-decorated "gingerbread cottages" at Oak Bluff Campground. Peak-season family vacationers will surely want to swing by the Flying Horses Carousel for a ride on America's oldest continuously operating carousel. And movie aficionados will definitely want to check out Joseph Sylvia State Beach, one of the filming locations for Jaws. 
Edgartown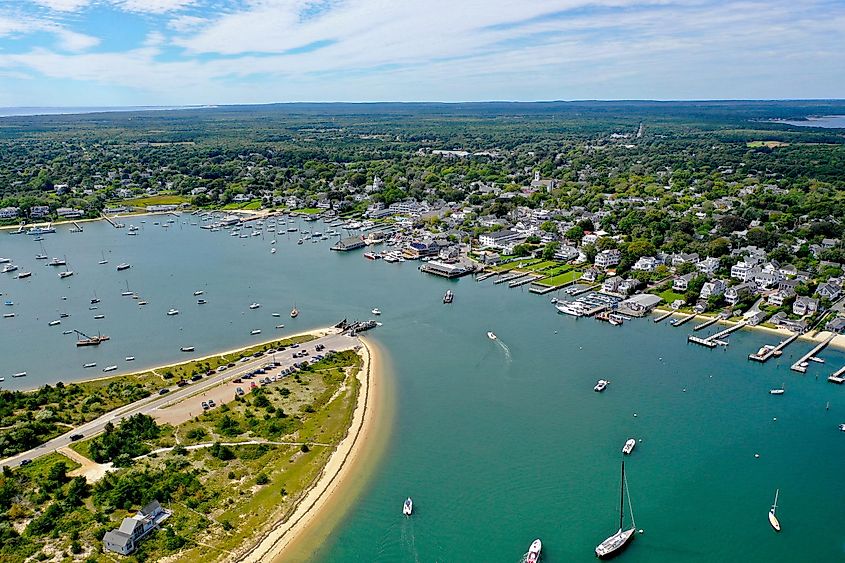 Another mandatory stop on Martha's Vineyard is the seaside community of Edgartown, just a fifteen-minute drive South of Oak Bluffs, also in Dukes County. Edgartown has abundant beaches, a beautiful harbor, classic American architecture, and an inviting downtown full of boutique shops. Here, one can find seafood-rich menus at fine restaurants and casual establishments, expansive green spaces waiting to be searched, and a series of year-round festivals bringing high-spirited people together in this special place. The best way to get to know Edgartown is to lace up some comfortable walking shoes and slowly absorb the sights and sounds of the island's first colonial settlement.
Lenox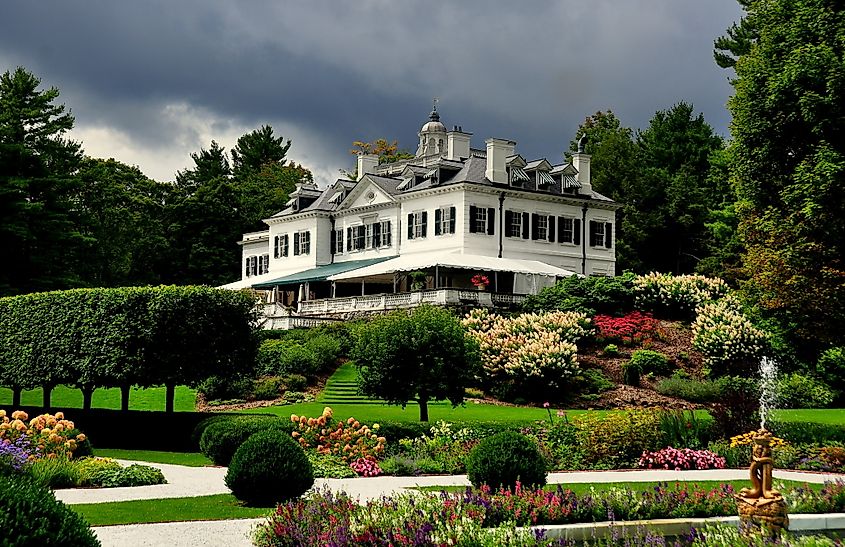 Heading back over to The Berkshires of Western Massachusetts, the stately town of Lenox is sure to impress. Lovers of classical music will get to see the Boston Symphony Orchestra all summer long at the cherished Tanglewood venue, which spans both Lenox and Stockbridge. If opulent estates are more your cup of tea, head on over to the mansion and gardens known as The Mount, designed and formerly resided in by Pulitzer-prize winning novelist Edith Wharton, and pair it with a visit to Ventfort Hall, a spectacular Gilded Age mansion and museum. Conversely, if you would prefer to scale down in nature, set out on the trails of the 1,300-acre Pleasant Valley Wildlife Sanctuary. 
Northampton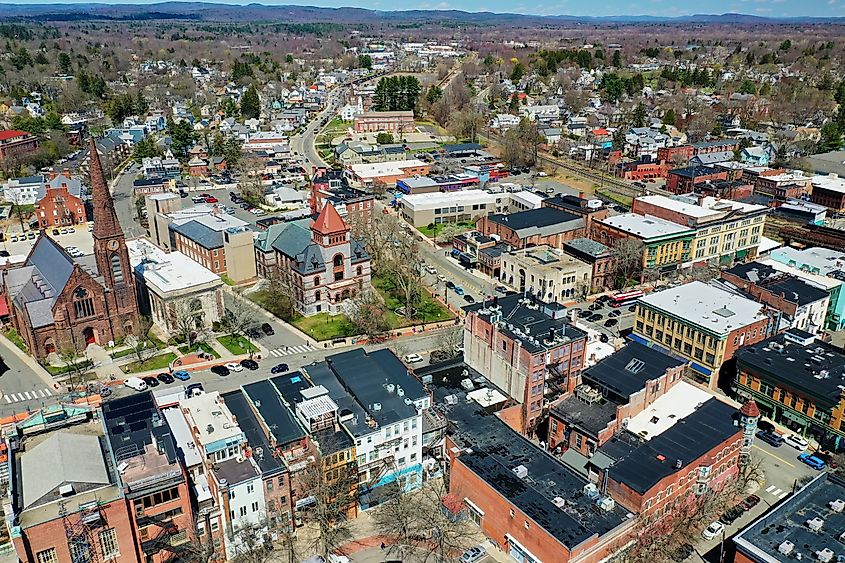 Full of bookstores, coffee shops, breweries, music venues, and other special cultural hubs synonymous with a beloved liberal arts college town, Northampton whisks travelers away from the sea and into the core of Massachusetts. Northampton is the seat of Hampshire County and has been labeled "Paradise City" and "The Happy Valley." Among many other positive attributes, Northampton is blessed with a soothing natural landscape that includes mountains, forests, farmlands, and the vibrant Connecticut River. This town is a place to enjoy the fresh air, listen to a poetry reading, and sip a stiff espresso while people-watching through the window.  
Newburyport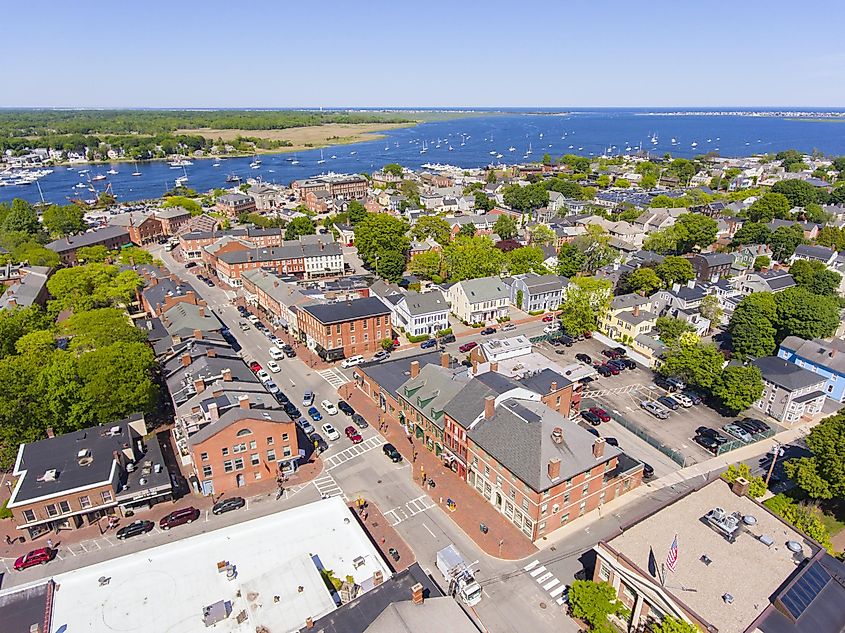 Capping things off with a trip to the Northeastern corner of the state, the small and idyllic coastal city of Newburyport is a perfect welcome for anyone driving down from New Hampshire. This historic Essex County seaport sits on the South shore of the Merrimack River, just before it empties into the Gulf of Maine. Not only does this provide a massive playground for recreational boaters (particularly sailors), a perfect launching point for seasonal whale-watching tours, and a chance to absorb the area's maritime highlights of yore, but also a refreshing atmosphere for lots of terrestrial exploits. The downtown shopping district brings an artisanal charm into the mix, with everything from classy indulgences to old-fashioned ice cream parlors sure to please the eclectic crowds. 
Small-town life in Massachusetts is tough to beat. Whether by car, train, or ferry, one can escape the gravity of Boston almost immediately and be transported to a quiet countryside, invigorating coast, or intriguing historical monument. These twelve towns perfectly exemplify what this New England state offers. The environment paints with those bold East Coast greens and blues, while the people (past and present) supplement the rest of the region's rich palette.