There are many beautiful towns showing-off the best and various sides of the endlessly scenic Wolverine State. From rugged enclaves to affluent seaside hubs, port towns and fishing villages, each leaves lasting memories and nostalgic pull to come back in the near future. The coastal towns feature wildly-scenic bluffs, flanked by old-growth forests and islands off-shore for endless venturing.
Choose from a galore of seafood places, and learn sea-faring ways at lighthouses and many historic museums. Fish your heart-out and flare-up your own catch over an atmospheric campfire in the woods or along the rugged shores. These Michigan beauties boast vibrant festivals, pristine beaches, and maritime culture encompassed in small-town atmospheres. 
Charlevoix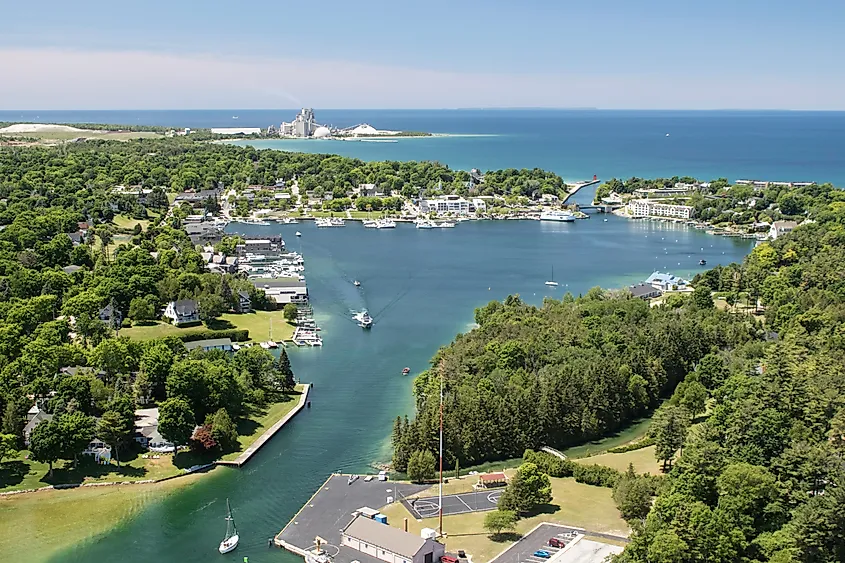 The melodic French name and moniker Charlevoix the Beautiful do this town justice, with a spread amidst two waterfronts of the immense Lake Michigan and charming namesake lake. Charlevoix sits spoiled by nature, veiling atmospheric scape under Americana charm. Downtown streets, a-brim with shopping malls and art galleries, give way to beautiful trails for hiking and biking around and along the lakefront with views. Seek-out the South Pier Light Station before embarking on a quick boat ride to Beaver Island with more unspoiled natural vistas.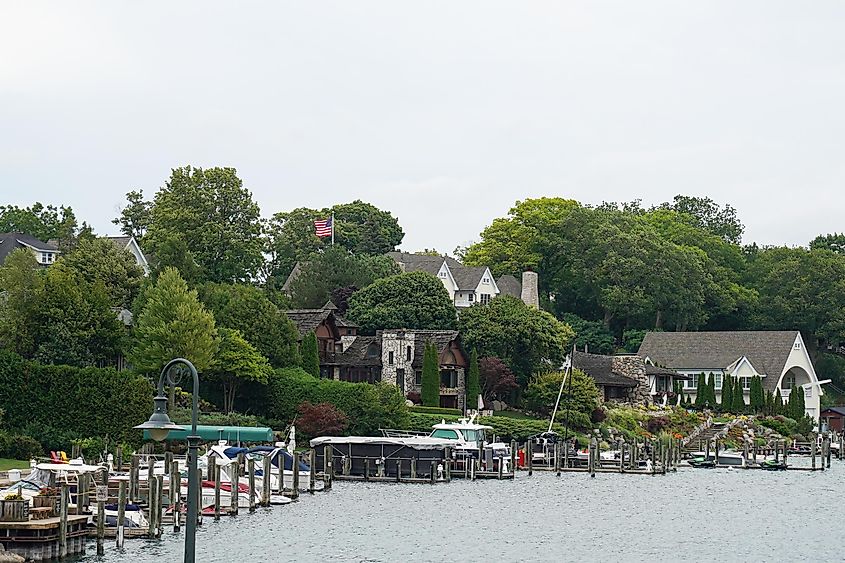 Aside from fishing, zip lining, hiking, boating, horseback riding, and golfing, the town has a few unique surprises like the Hobbit Houses. These, incredibly-picturesque 27 limestone "mushroom houses" crafted by Earl Young, look right-part of the Charlevoix forest and give-off a strong "Lord of the Rings" vibe. Choose a scenic stay at his Weathervane Terrace or Hotel Earl to recharge before the next day's ventures at the Fisherman's Island State Park with picnicking, swimming and collecting Petoskey stones. Don't forget to visit the stunning property of the Castle Farm from 1918 with a stone-facade castle, turret towers, and incredible gardens to explore. 
Empire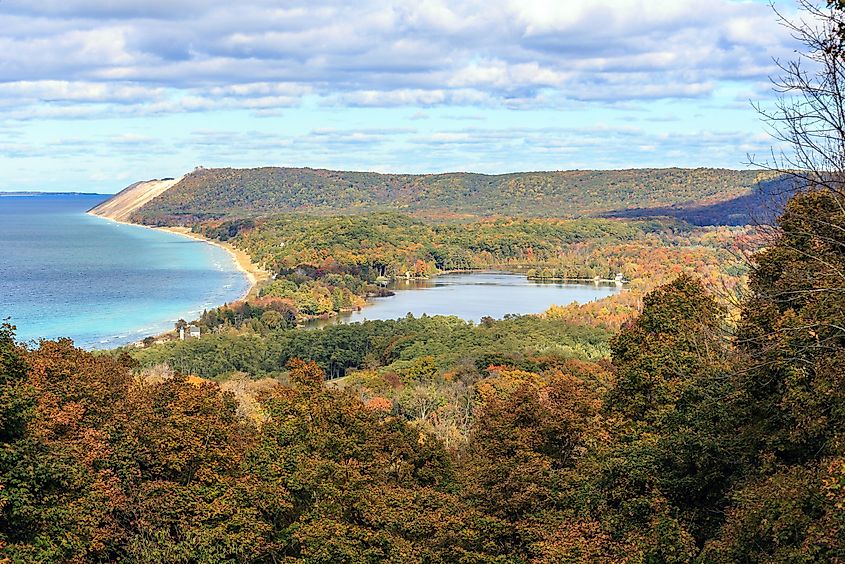 The central town in the state is a real treasure cove of new discoveries and renowned sights, like the Sleeping Bear Dunes National Lakeshore. Enjoy immersive views of the panoramic coastline complete with trails and highest bluffs around all of Lake Michigan, up-to 450 feet above the sparkling sea. Choose a camping spot amidst pristine shores or wilderness and spend few days as one with nature, under some of the darkest night skies for stargazing.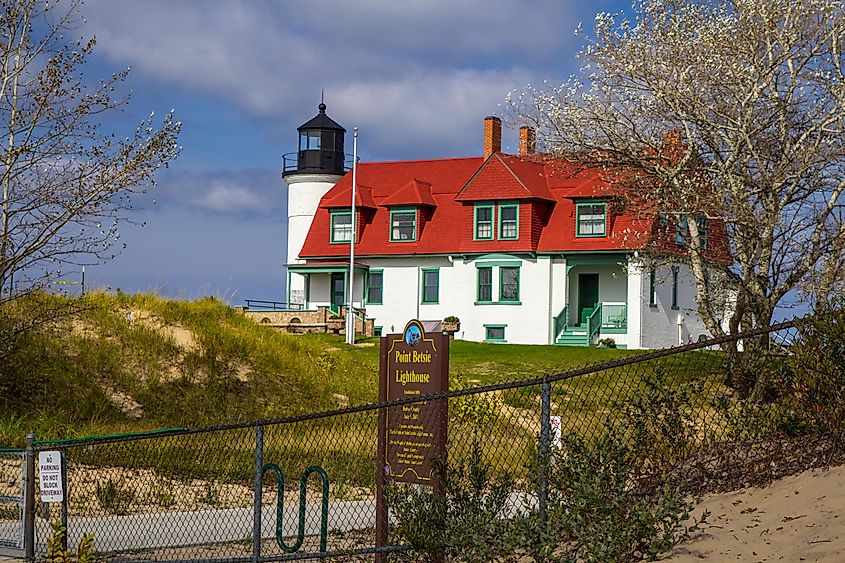 The short Empire Bluff Trail comprises a relaxing fresh-air hike through beech maple forest with epic views. Paddle-board or kayak along the glistening waters for a whole other side of the beautiful scape. There is also the Pierce Stocking Scenic Drive for an excellent scope-out of the area with same epic views from the comfort of your seat. 
Grand Marais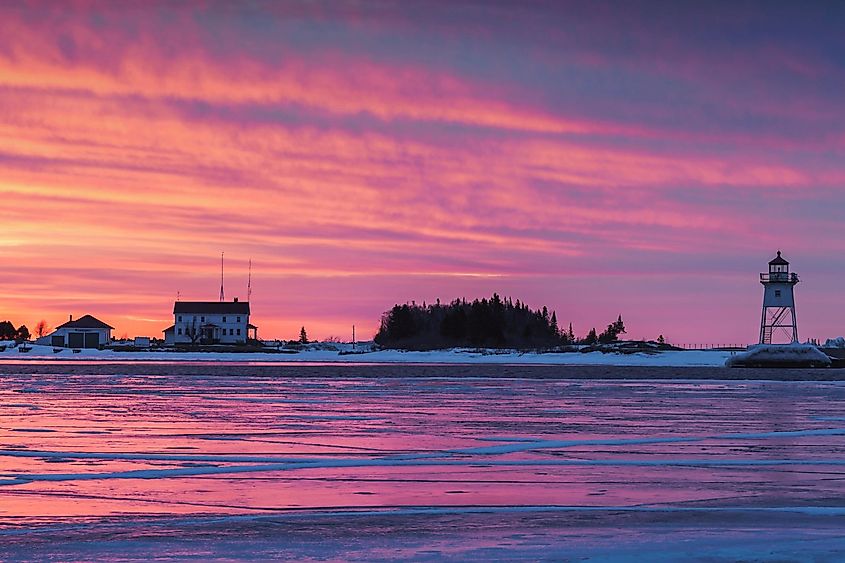 The historic village of Grand Marais is a beautiful shining gem of the Upper Peninsula on the immense Lake Superior. The scape spreads over 50 miles of Great Lakes shoreline with trails leading every-which-way. Take a stroll to catch that purple sunset over waters, or visit in time for fall and watch the lush bluffs catch on fire from the changing leaves.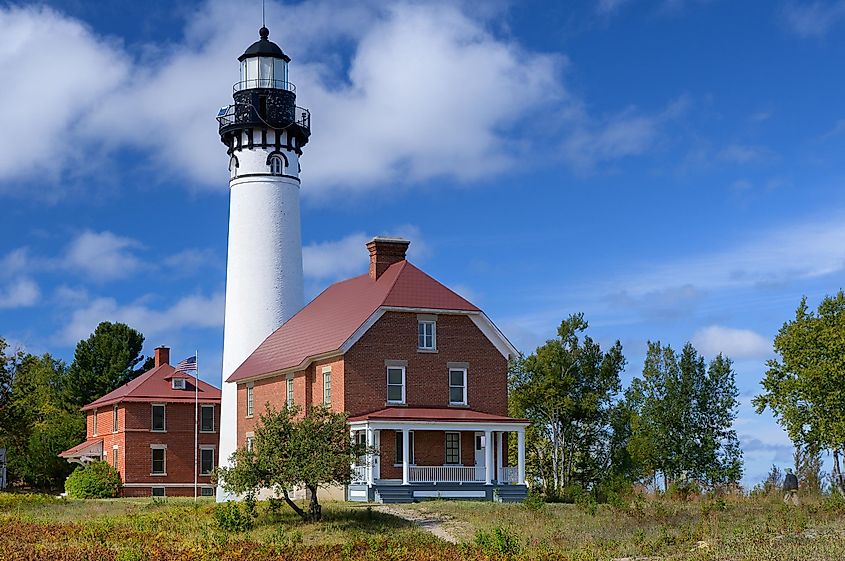 Scavenge for waterfalls, lighthouse views, and prime biking along the scenic lakes' edge. Hike to the Log Slide renowned natural point overlooking the panoramic Pictured Rocks National Lakeshore. Make sure to stop by the Light Keeper's House Museum to learn about these ship-guiding one-eyed structures and surrounding galore of maritime views. 
Hillsdale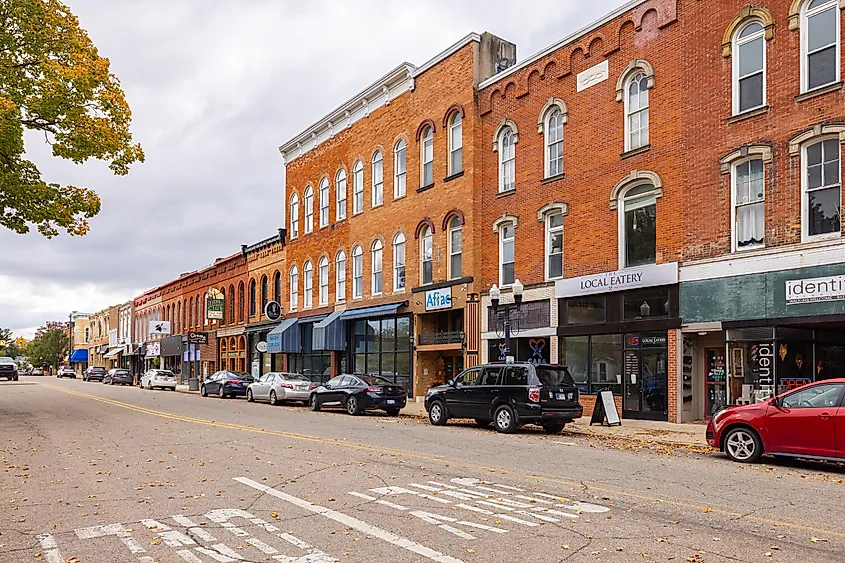 Hillsdale is a beautiful sizable town, home to many stunning sights, like the Historic Dawn Theater and the historical Hillsdale College from 1844. The popular Stocks Park spreads along the St. Joseph River bank with trails for varying scenery, picnic spots, and historic sights on the way. Visit in fall for the vibrant Hillsdale Country Fair, a real hit in-town, and absorb local culture over food, drinks, and mingling among attractions and entertainers for any group, taste, and age.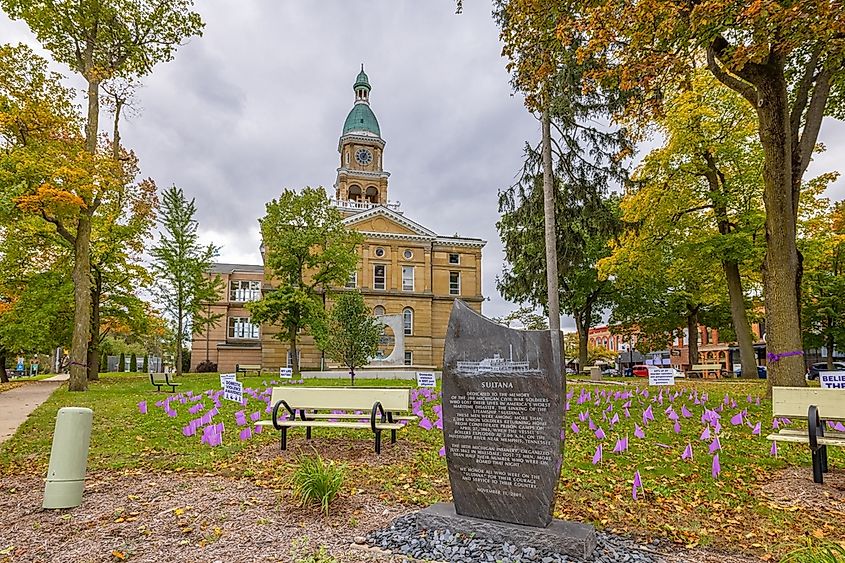 Grab breakfast at the renowned Sharon's House of Pancakes, and choose traditional-style dinner at the Finish Line Family Restaurant or an old-favorite over drinks at the El Ceritto Mexican bar and grill. Enjoy Hillsdale Downtown's wealth of preserved Victorian-era buildings on a stroll under ambient vibe while perusing the galore of converted shops and cafes. Stay at the historic Heart of Hillsdale Inn & Suites, 19th century-style amidst modern amenities. Stroll the campus' Liberty Walk with statues of Abraham Lincoln and George Washington among others, and stop by Slayton Arboretum for intriguing sights and natural discoveries.
Holland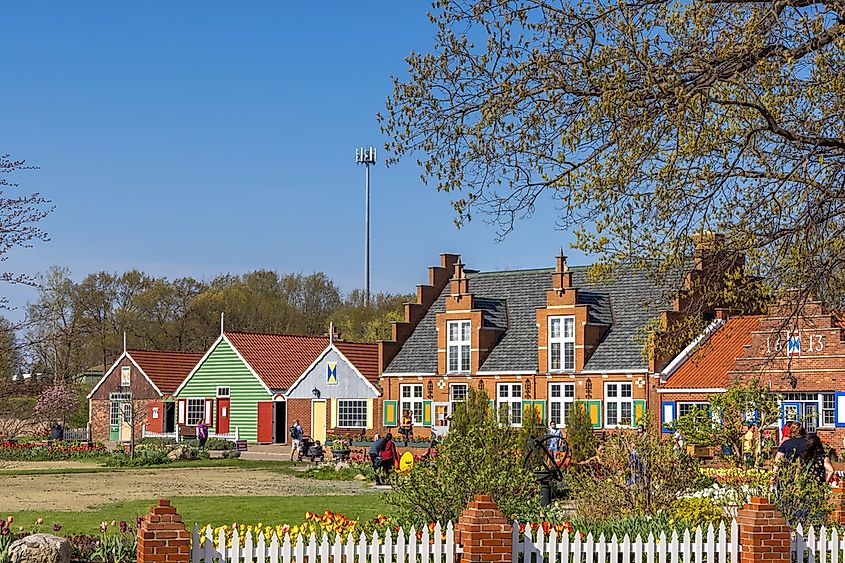 This prime destination town in the Upper Peninsula is a warranted spot along Lake Michigan for a trip overseas with no passport required. Holland is home to scenic windmills, stops to dine authentically and shop for memorabilia from the old country. The mirror-city is full of Dutch culture for everyday pursuits, and on full display at the annual spring festival, Tulip Time.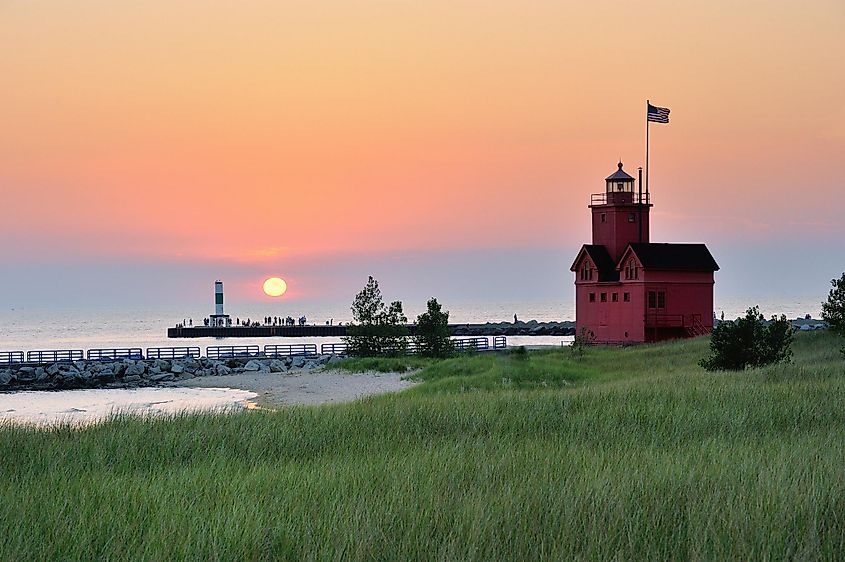 Settled in 1846, the heritage lives-on through Holland's vibrant attractions and sites. The town's appeal is upgraded by the immense shores of the lake that may as well be an ocean. The hypnotic coastline captivates on morning-time strolls, sun setting behind the glistening waters, along with trails, busy boardwalks, and maritime sights.
Houghton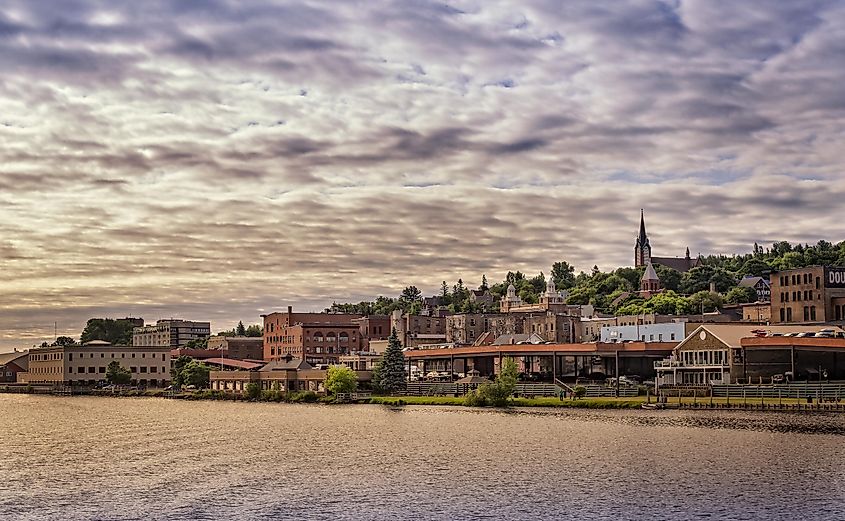 The small, beautiful town on Keweenaw Peninsula is often overlooked for its larger neighbors in the Upper Peninsula, leaving Houghton gloriously-crowd-less for those who stumble upon the gem. But visit with a purpose, for the plenty of sights to see and engaging activities throughout the stunning scape. Stroll the immense Michigan Technological University campus, and enjoy the lively downtown amidst attractions geared to keep the student body busy and satisfied, at lenient prices.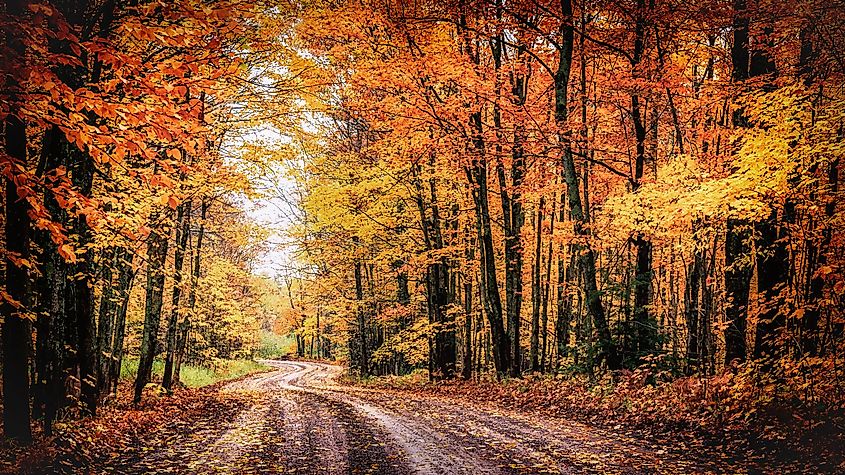 The atmospheric streetscapes under youthful vibe are replete with cute cafes, outdoor-apparel boutiques, and eclectic dining ops. Houghton is an optimal gateway to the natural wonders, hiking trails and views at the Isle Royale National Park. Enter via Rock Harbor on Lake Superior to explore the whole specter with picnics, lookout points, and varying sights accessible for all levels of active.
Leland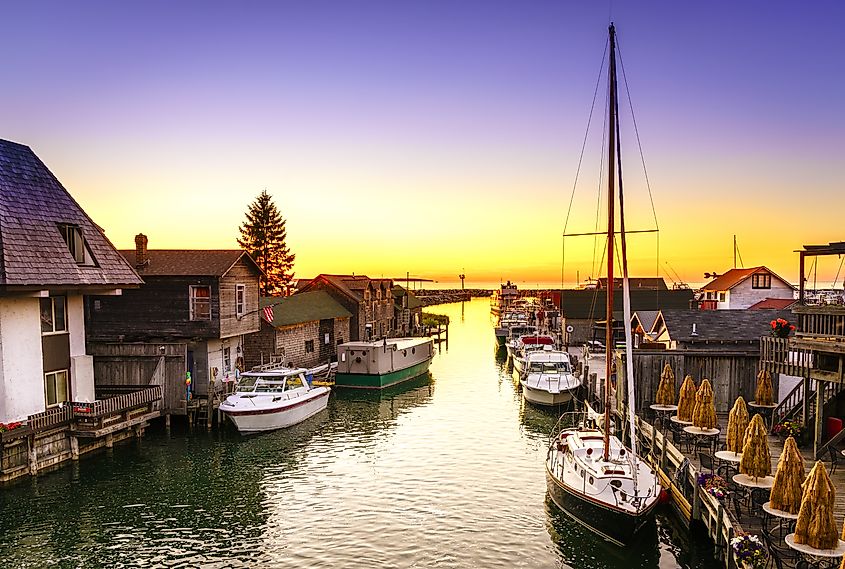 Leland is an a-typical town with a cool vibe, unique attractions, and telling moniker of "Fishtown." It is an "interrupted" locale in Michigan, on the west side of the Leelanau Peninsula, in-between Northern Lake Leelanau to the east and Lake Michigan to the west. Leland offers a memorable getaway or a peaceful weekend escape to roam, chill, and relax through one-of-a-kind pursuits. The mini-town with a population of under 500 is home to vineries, fishery and fishing opportunities, with same on the menu at restaurants and culture of protecting the history and ways of fishing.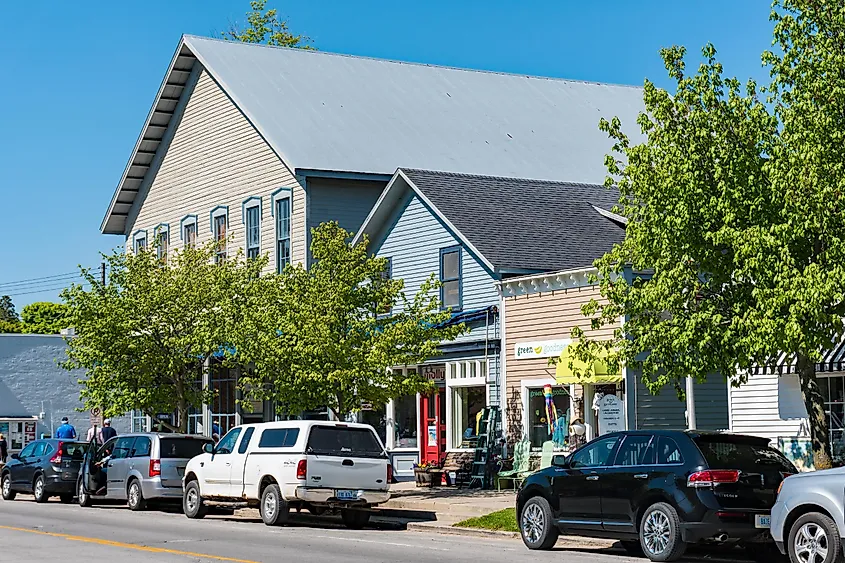 Get down to the waters for traditional recreations, or try hands-on fishing in the place that masters this art like no other. Check-out the historic fishing shanties-turned cool small businesses, like the Village Cheese Shanty with sandwiches to-die-for, and the Leland Gal for memorabilia. Take a scenic ferry ride into remote nature of the Manitou Islands or the nearby Leelanau Peninsula to sample best, locally-grown wines at the Verterra Winery.
Mackinac Island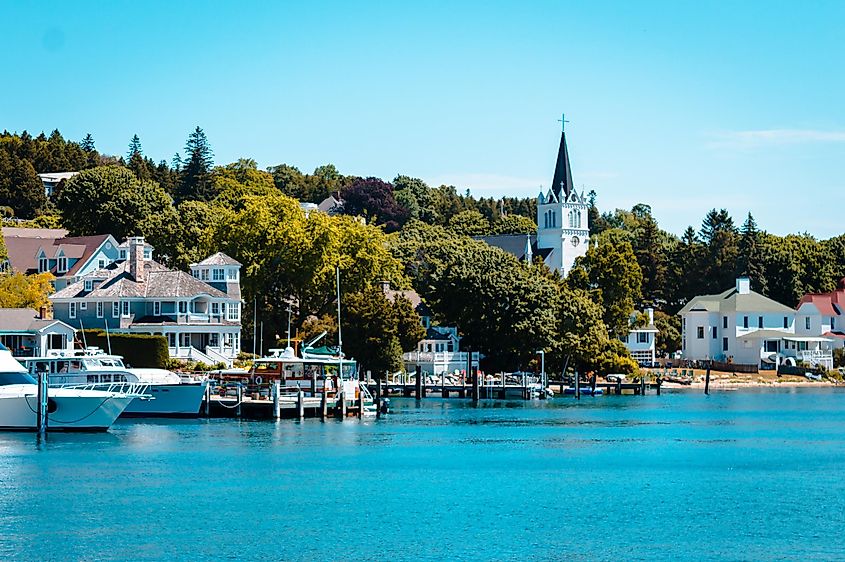 The alluring town spreading the entire island-scape is a National Historic Landmark and preserved natural locale. It is home to some of the nation's most pristine nature, with diverse terrain, beaches, and wildlife trails for endless outdoor ventures. Revitalize through the power of nature away from city fumes, where calling birds replace honking cars, with horse cartilage, carriage tours, boating, bicycles, kayaking, and strolls to get around for views. The panoramic beauty imparts a sense of serenity and calmness that overtake the body and mind in glorious zen.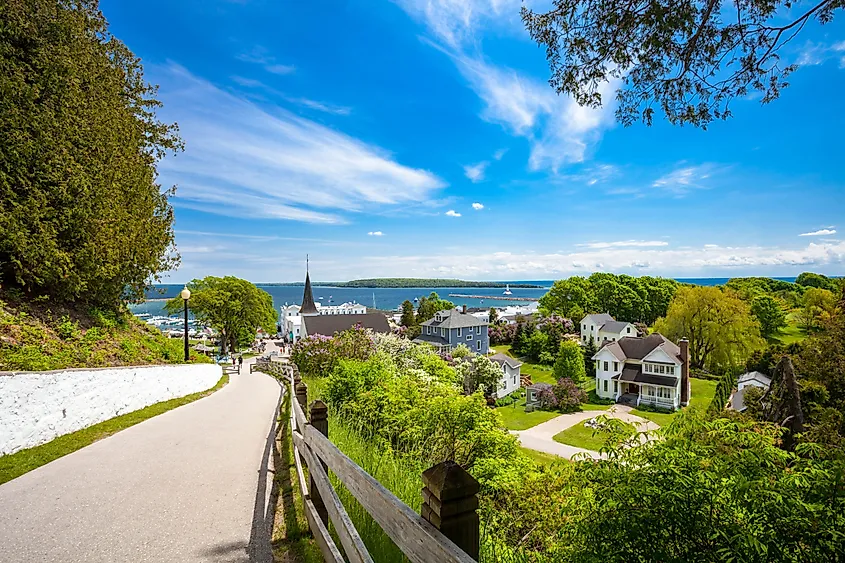 "Jewel of the Great Lakes" on Lake Huron, between Michigan's Upper and Lower peninsulas, is not all wild, but with downtown-full of diverse architecture, finest dining spots, and unique shopping, veiled in eco-friendly lifestyle. Try the famous Mackinac-made fudge or grab an ice-cream cone for a stroll along the architectural West Bluff cottages. Kick-up your feet for the night in old-school grandeur at the Grand Hotel, among the nation's last remaining grand dame properties. Take a sunrise paddle with Great Turtle Kayak Tours, and spend the day exploring different sides of the island via scenic bike paths.
Marshall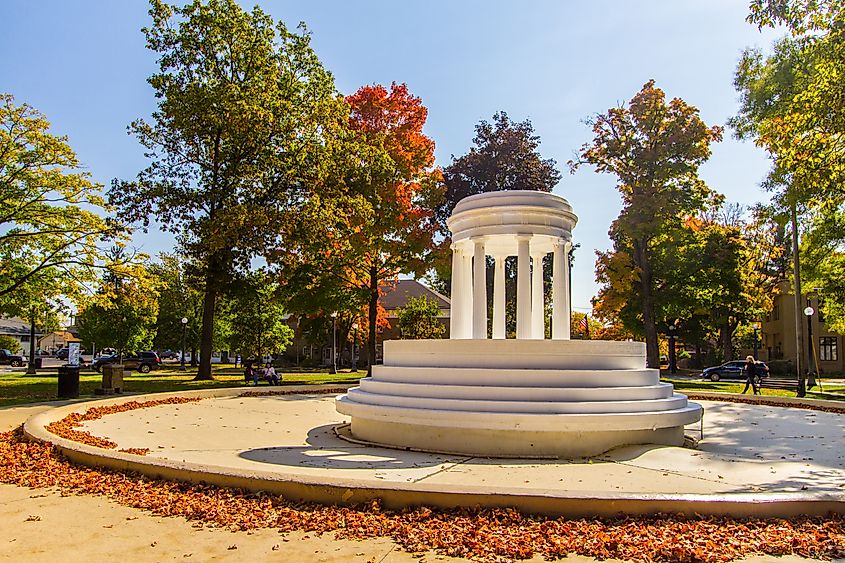 Marshall, a "virtual textbook of 19th-Century American architecture," does beautiful with a bang, through events, historical locations, great food options, and over 800 historic structures. Stroll Downtown Marshall amidst interesting sights and beautiful buildings, with places to eat that will suit all pallets like Schuler's American Restaurant and Pub or the Jade Garden. The Marshall Historic District demands days-worth of attention, including museum visits like U.S. Postal Service and the Honolulu House.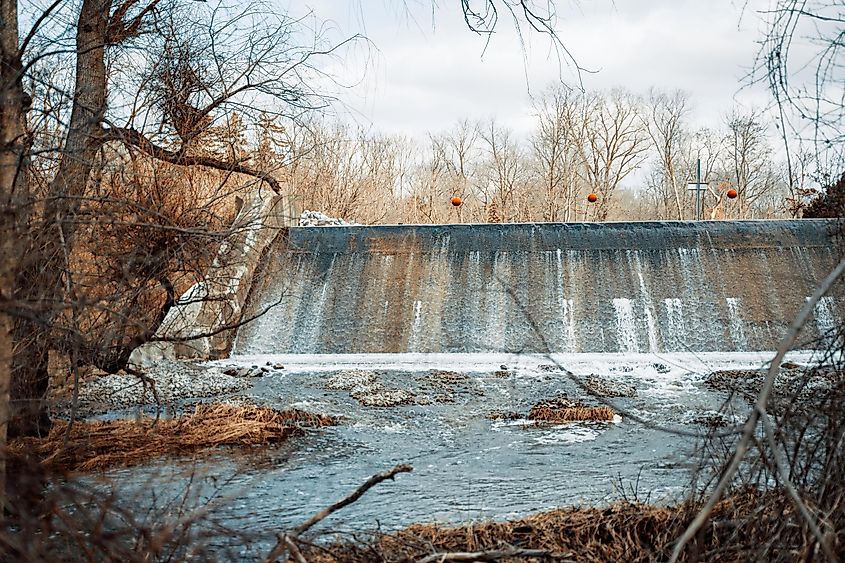 Come in fall for the galore of events that ascend onto the town, like the annual Marshall Historic Home Tour after Labor Day spotlighting a number of the oldest homes, museums, and a church. Stay for the fun Skeleton Fest on the last Saturday of September, and re-visit in June for music and beer at the Blues Fest, and the bi-annual Fiber Arts & Animals Festival, also in October.
New Buffalo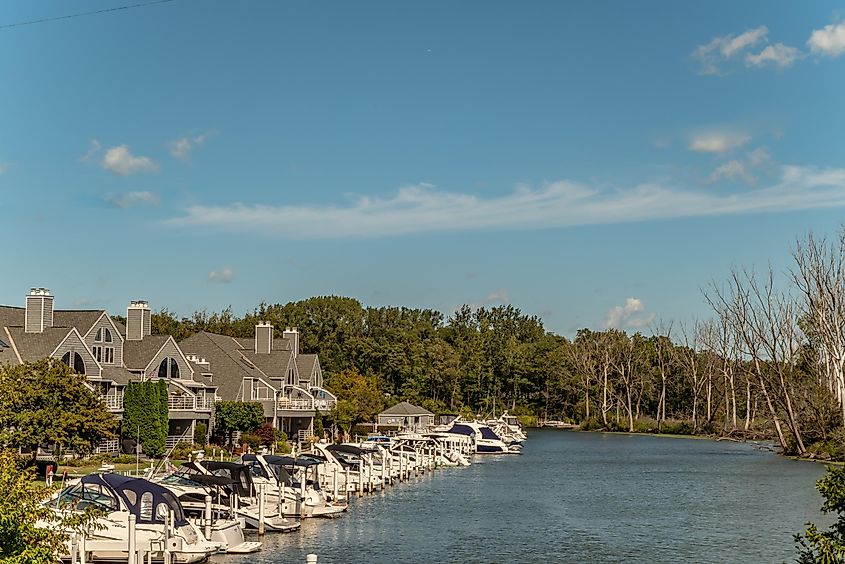 The beautiful little town is a popular getaway, only 70 miles from downtown Chicago. New Buffalo is an affluent scape that everyday city dwellers flood for the experience of the "Midwest's Hamptons." Feel pampered over a weekend of well-deserved spree or window shopping at upscale boutiques, and winery visits along the expansive Lake Michigan Shore Wine Trail.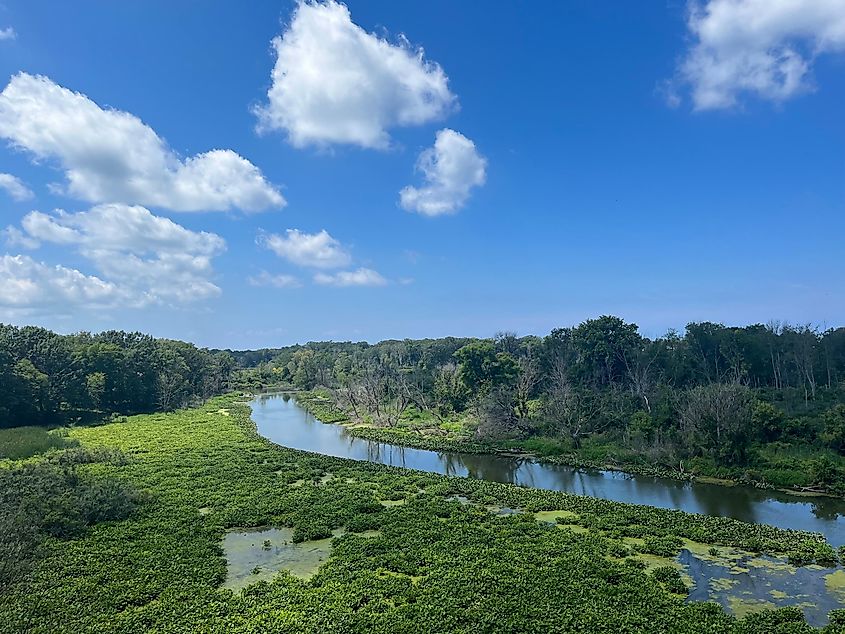 The stunning terminus offers best beach-access accentuated with public services like New Buffalo Sailing Excursions and Third Coast Paddling. Spend a day learning a new skill, sight-seeing along the shores, or relaxing on the sands to rewind and regroup over water vistas. Hike the wonderful boardwalk at Galien River County Park or pursue fresh air through the surrounding marshy wetlands and spot wildlife.
Ontonagon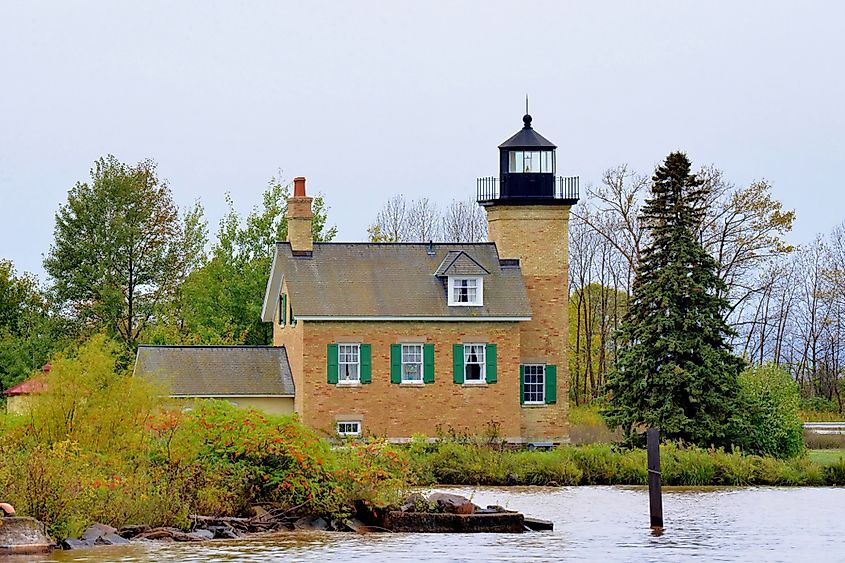 If you have never considered a remote town with a quizzical name to be a perfect vacation destination, Ontonagon proves otherwise from the doorstep. The town numbs with disturbing beauty amidst lesser-crowded scape. The pristine locale in the foothills of the stupendous Porcupine Mountains along Lake Superior's wilder shores is dotted with breath-taking waterfalls, scenic lighthouses, and alluring beaches.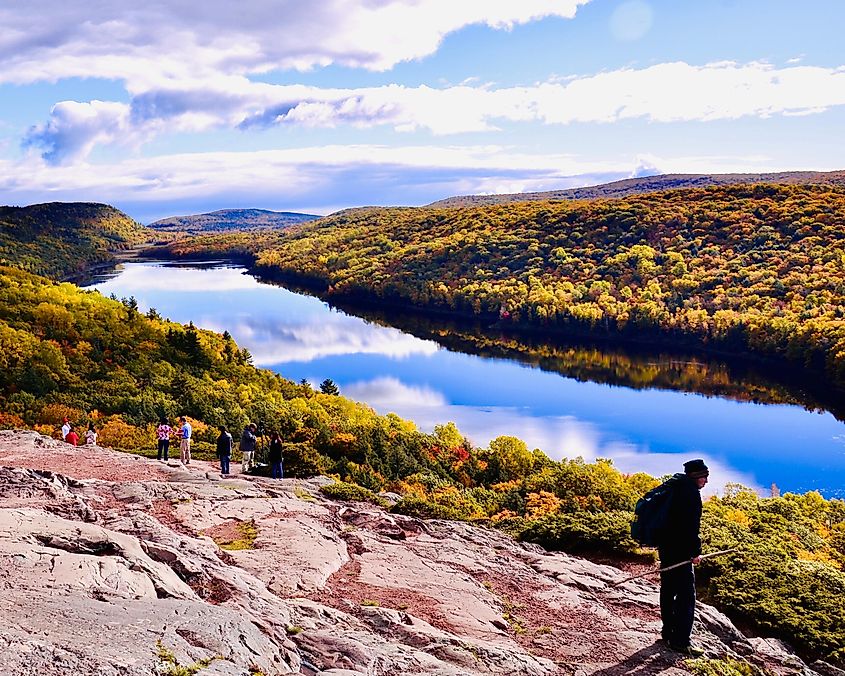 Trek through the old-growth hardwood woodlands and seek-out the Lake of Clouds, a little peace of paradise that engulfs. The small village with summertime sunshine until 11 pm is optimal for day-long sightseeing, including un-replicable panoramic vistas found in only a few desolate places around the globe. You will feel part of another realm while skiing, hiking, kayaking, or canoeing, as well camping for those who like to do it in the raw. 
Paradise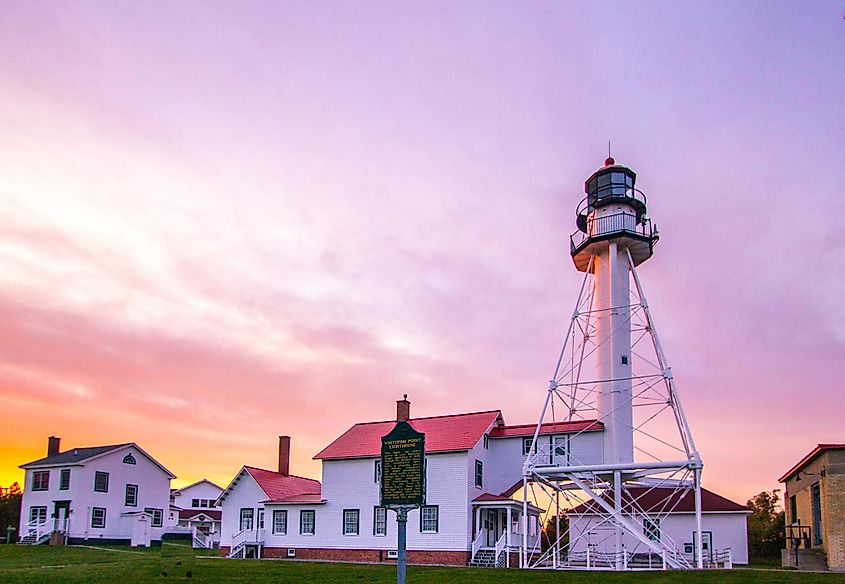 Expect nothing less from the aptly-named enclave along Lake Superior's immense shoreline. Paradise is a little slice of heaven, home to rich maritime heritage and insights into pirating past at the Shipwreck Museum. Stay comfortably at the Tahquamenon Suites lodging, the Paradise Shore Cabins, or the Shelldrake Roadhouse. Hit the captivating beaches on a morning stroll that will just not let-go, with relaxation and recreation along the sands, and staying for the evening sunset and hunting Yooperlites into the night. The nexus for fishing and other lake-bound pursuits is not all about waters, but hunting, camping, backpacking, and more. Paradise is idyllic waterside base and gateway to the Tahquamenon Falls State Park with renowned Tahqua Trekker, and shuttle service right in town to difference park's parts. Following the outdoor adventures head to Paradise, most-ambient, Downtown, home to the famous Tahquamenon Falls Brewery & Pub with best food and drink combos. The Wheelhouse Diner & Goatlocker Saloon and the Inn Gastropub & Smokehouse are quieter, nonetheless fantastic options for small gatherings to share drinks and impressions of the time-spent and plan the next day's ventures.
These towns are full epic adventures and sights within some of the nation's best natural scenery coming together under Michigan's maritime charm. There are tons of varied accommodations from comfortable hotels, inns, grande dame and upscale options. You can's go wrong by blindly choosing a town from this list. Whether you land in a popular locale or a lesser-known place, it will embrace you wholly, as the next best vacation or weekend-getaway of a lifetime.