Beginning on March 14, Apple officially closed all of its stores outside of China, due to the impending effects of the coronavirus. Stores were scheduled to re-open on March 27, but with numbers of people infected with the virus now surging in the US and elsewhere, stores have now been closed "until further notice."
No one knows if customers are going to be waiting days, weeks, or months for the doors to swing open again. It all depends on the spread of the virus, and how well we all practice social distancing, hand-washing, and self-isolation in order to blunt the curve of the coronavirus. 
Bad timing
What if you took your iPhone in for a repair? It seems like, unfortunately, you had bad timing. 
According to Business Insider, those who left their Apple devices at an Apple store for fixing had a two-day window during which to pick them up. For those who missed that 48-hour period, too bad. Some may have been able to rush in and get what they needed, while others could have been left out in the cold due to work obligations, family needs or sickness, you name it. Anyways, if this was you, you now may have a lot of waiting to do. 
Factories Shutdown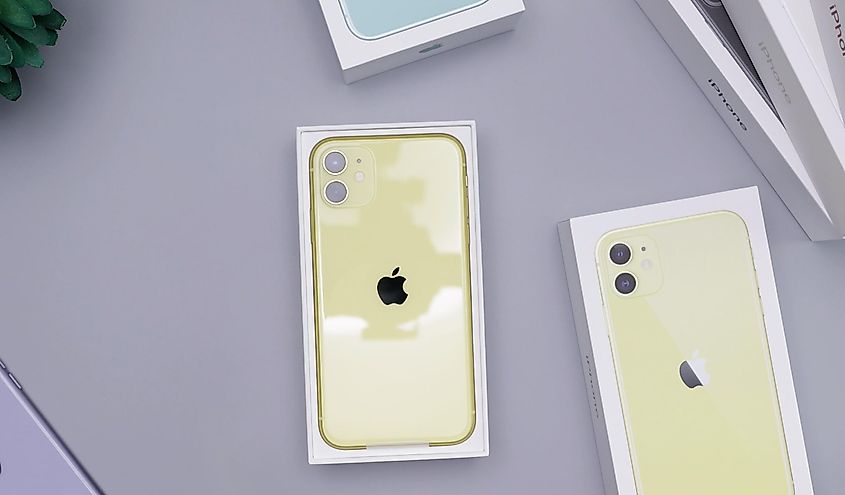 Even if the coronavirus had not hit the US with much force, (which is a scenario that is difficult to imagine), the shelves in Apple stores could have been left sitting empty, even with stores remaining open. 
Why? This is because half of all the iPhones in the world are said to be made in Foxconn's "iPhone City" which is situated in Zhengzhou, China. There, about 350,000 people who work together to assemble the iconic phones. 
Almost all iPhones are made by Pegatron and Foxconn, which are both Taiwanese-owned electronics manufacturers, and when the coronavirus hit their factories in China, production of the iPhone was shut down along with the closing of all factories.  
As of the end of February, the factories in China were said to be coming back to life but not everything was yet going at 100%.  
Can you still make new Apple purchases? Sure, you can. Just, not in person. Here is how. 
Online Sources for Apple Products 
Obviously there is Apple inventory sitting around, at least for the moment, waiting to be snatched up. You cannot buy something in person, but Apple products are still available for sale on the Apple website, with "fast and free" delivery. 
Potential buyers can also still purchase Apple products on Amazon, but the delivery time may be a bit longer on this site. 
You can also purchase Apple products online through Best Buy, where you can find Apple's newest releases, as well as deals on refurbished Apple products.  
Walmart is also an Apple seller, with a full range of iPads, iPhones, Apple Watches, Apple TV, iPods and accessories available to consumers.
Yes, Apple products are all available at your regular local haunts, and it is almost as if the world is still normal. Almost.