World Facts
Who are the Bengali People?
Bengali people, also known as Bangalees, Bangalis or Bengalis, are the world's third-biggest ethnic community right after the Arabs and the Han Chinese.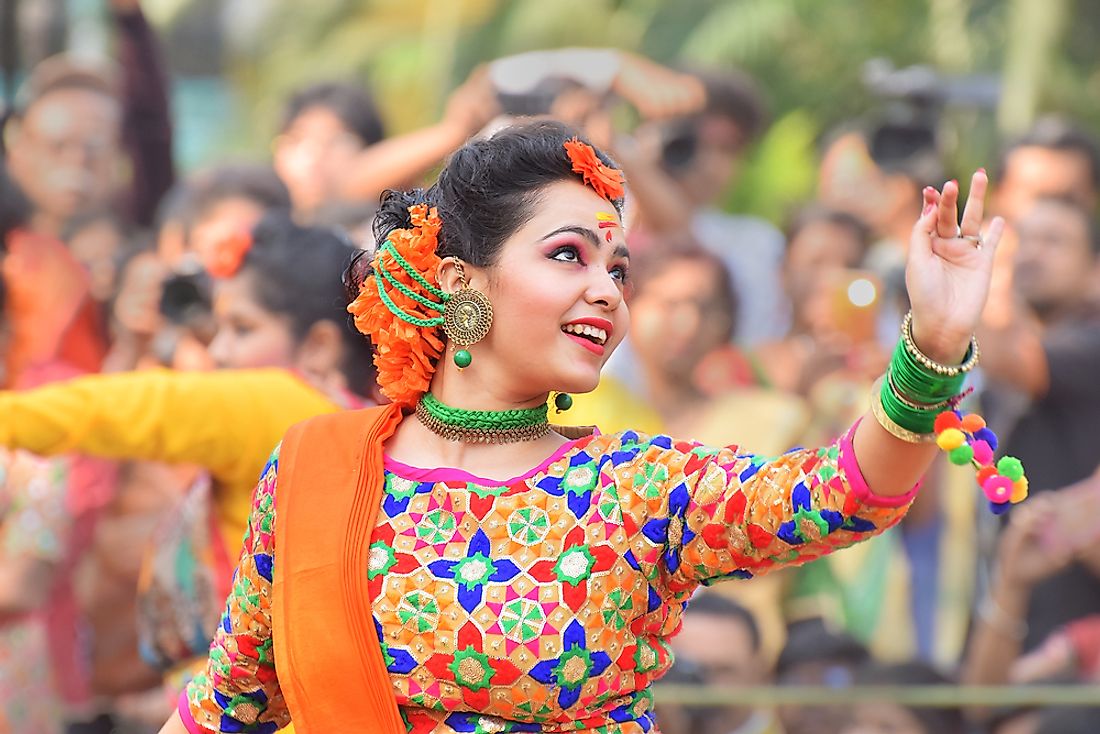 Bengali people, also known as Bangalees, Bangalis or Bengalis, are the world's third-biggest ethnic community right after the Arabs and the Han Chinese. They are an ethnic group of people native to the Bengal area in southern parts of Asia who speak Bangla. The Bengali area was divided into numerous Indian states (Assam, West Bengal, and Tripura), and Bangladesh. They are believed to have emerged from the convergence of several ethnic groups that entered the Bengal area over the course of numerous centuries. The Vedda people were the first community to inhabit the region, followed by the Mediterranean community. The Persians, Arabs and Turkish started entering the area in the eighth century, and eventually, these communities merged and became the Bengalis.
Countries With the Highest Bengali Population
Bangladesh
Bangladesh, previously known as East Bengal and East Pakistan (1947-1971) is a south Asian state which derives its name from the Bengali people. Bangladesh is part of the previous Bengali region in South Asia. Bangladesh has one of the world's highest population densities of about 2,864.5/sq miles and an estimated Bengali population of about 162,951,560 people. Over 98% of the residents of Bangladesh are Bengalis. A considerable percentage of the Bengalis reside in the Chittagong Hill Tracts, in Bangladesh. Majority of the Bengalis in Bangladesh are Muslims. The Bengali Hindus are the largest minority group in Bangladesh.
India
India has the second highest number of Bengalis right behind Bangladesh. India is home to over 97 million Bengalis with a large percentage of them living in West Bengal and Tripura. Over 86.2% of the residents of West Bengal were Bengali speakers (78,698,852). Other states with Bengalis include Tripura (2,414,774), Assam 9,024,324), and Jharkhand (3,213,423) among others. A huge percentage of the Bengali people living in India are Bengali Hindus.
Pakistan
Pakistan has the third highest Bengalis population in the world with most of them migrating from Bangladesh since 1971. A considerable percentage of the Pakistani Bengali live in Karachi, and most of them have assimilated with the Urdu-speaking people. Thousands of Bengalis migrated to Pakistan during the 1980s. 132 settlements out of the over 200 Pakistani Bengali settlements are in Karachi. Some of the small Bengali communities in Karachi can be found in Lahore, Tando Adam, Hyderabad, Badin, and Thatta.
Bengali Diaspora
The international Bengalis community has established various communities in various countries, including Italy, Singapore, Malaysia, United Kingdom, Canada, and the United States, among others. The largest Bengali Diaspora community can be found in Pakistan, followed by Saudi Arabia (1,309,004), UAE (1,089,917), and the United Kingdom (451,000). Most of these diaspora communities have their own unique Bangla dialect.
Language
Bangla or Bengali is the Native language of Bengal region which is made up of present-day West Bengal, Assam, Tripura, and Bangladesh. Bangla is an Indic language that is widely used in Bangladesh. Bangla is one of the most spoken languages on the planet with 300 million total speakers. The Indian and Bangladesh national anthems were first composed in Bangla. Regional difference in spoken Bangla constitutes a dialect chain. Kumar Suniti grouped all Bangla dialects into 4 clusters (Varendra, Kamarupa, Banga, and Rarh).
Who are the Bengali People?
| Rank | Country | Estimated Bengali Population |
| --- | --- | --- |
| 1 | Bangladesh | 162,951,560 |
| 2 | India | 97,237,669 |
| 3 | Pakistan | 2,000,000 |
| 4 | Saudi Arabia | 1,309,004 |
| 5 | United Arab Emirates | 1,089,917 |
| 6 | United Kingdom | 451,000 |
| 7 | Qatar | 280,000 |
| 8 | United States | 257,740 |
| 9 | Malaysia | 221,000 |
| 10 | Kuwait | 200,000 |
This page was last updated on May 21, 2019.
Citations
Your MLA Citation
Your APA Citation
Your Chicago Citation
Your Harvard Citation
Remember to italicize the title of this article in your Harvard citation.