India has 29 states and additional six union territories and one capital territory. Its capital city is New Delhi. India has a total population of 1.2 billion people, a number that is only expected to grow in upcoming years. The landscape of India is vast and varied, and every state has something unique to offer within the country. Below we organize the country's states in terms of land area.
Top 10 Largest States By Land Area
10. Chhattisgarh 135,191 sq km
Chhattisgarh is India's tenth largest state in terms of land area. Its name roughly translates to mean "thirty-six forts". Around 25 million people live in Chhattisgarh, which is found in the central region of the country. Chhattisgarh is perhaps best well-known for its natural abundance. Almost half of the state is covered by forests, and the state is relatively rich in many minerals including marble, bauxite, and limestone.
9. Odisha 155,707 sq km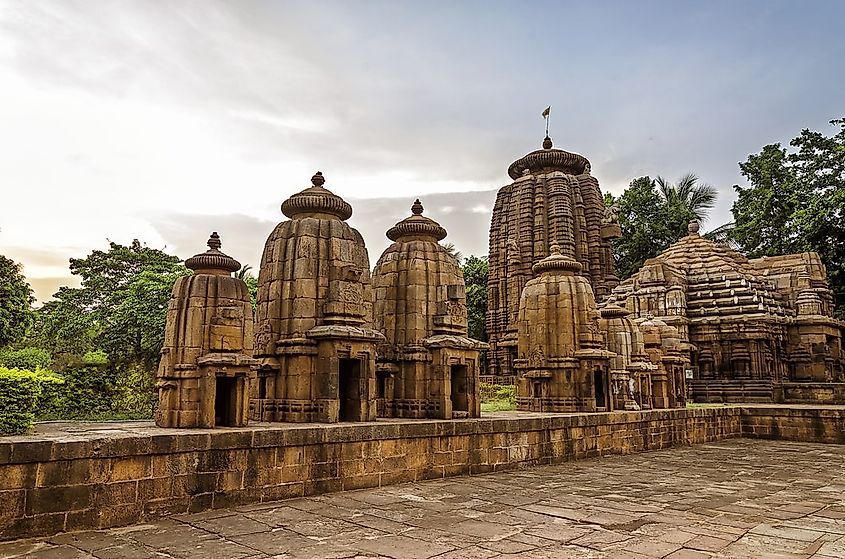 Odisha is found in eastern India. It has 41 million people and is the ninth largest state by land area. The most widely spoken language in the state is uniquely Odia, a language that is spoken around 37 million individuals across the country. The largest city in Odisha is Bhubaneswar, a city well-known for its religious importance.
8. Andhra Pradesh 162,968 sq km
Andhra Pradesh is a state in southern India. It is the eighth largest state by land area, and the 10th most populated state, with nearly 50 million people. The largest city in Andhra Pradesh is Visakhapatnam. The state is the third most visited in India, mostly thanks to the presence of the tirumala Venkateswara Temple, which is popular with religious pilgrims.
7. Karnataka 191,791 sq km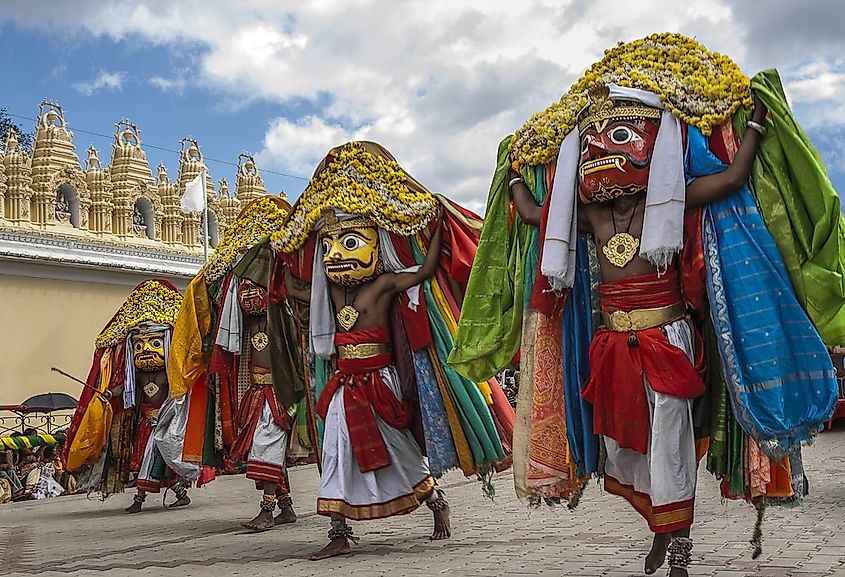 Karnataka, India's seventh-largest state, is found in the country's southwest. It is well known for being home to the Indian city of Bangalore. 61 million people live in Karnataka. Tourism is important to Karnataka. One of the most famous attractions found within Karnataka is the Mysore Palace, which attracts millions of visitors every year.
6. Gujarat 196,024 sq km
Gujarat is the sixth largest state in India by land area. It is found in the country's northwest and has 60 million residents. Notably, Gujarat has the longest coastline of any state in India. Its entire coast is on the Indian Ocean. Gujarat has a rich history as the ancestral home of the Gujarati people. The state is particularly well-known for its traditions of arts and crafts.
5. Jammu and Kashmir 222,236 sq km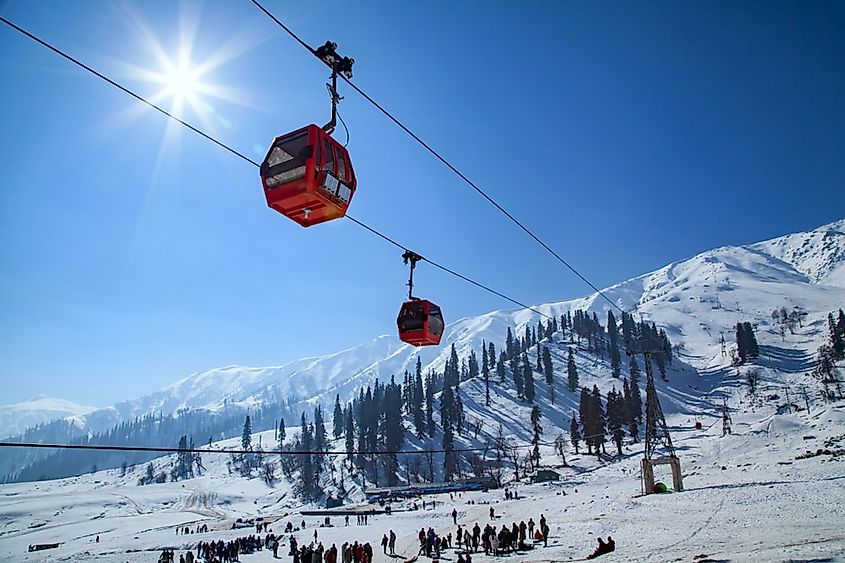 Found in northern India, the state of Jammu and Kashmir is the country's fifth largest. Home to 12 million people, J and K is well-known for its dramatic mountain landscapes, since most of the state is found completely in the Himalayan mountains. The capital of the state is Srinagar. J and P is known for its bright blue lakes and for being the location of the Line of Control that separates India and Pakistan.
4. Uttar Pradesh 243,290 sq km
Uttar Pradesh (often shortened to UP) is the third largest state in India by land area. With nearly 200 million people, it is also the country's most populous state, as well as the most populated subdivision in any country in the world. Its capital is Lucknow. UP is famous for being home to the Taj Mahal, perhaps the most famous symbol of India that is recognized worldwide. Uttar Pradesh has one of the country's most important state economies and is responsible for half of the sugarcane production in India.
3. Maharashtra 307,713 sq km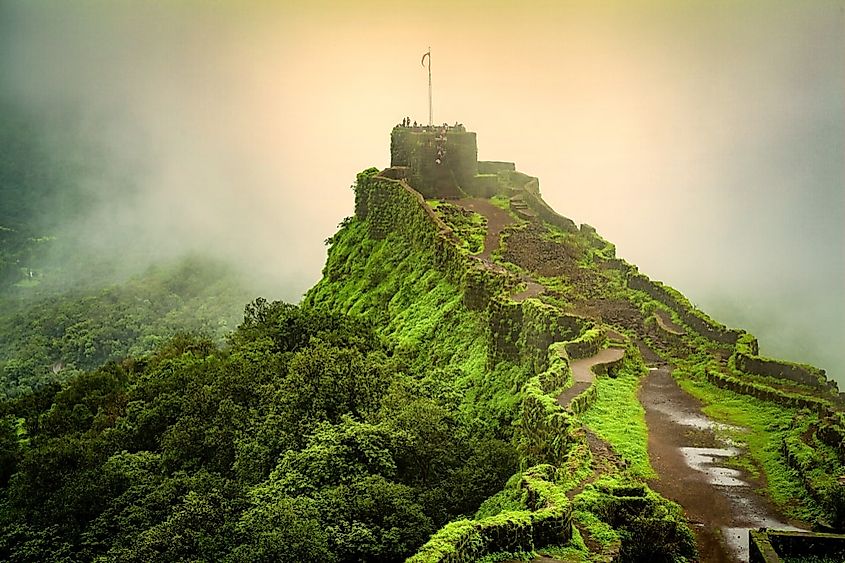 Maharashtra is India's third largest state by land area. With over 112 million people, it is also the country's second largest state in terms of population. Its capital city is Mumbai, the largest city in India. Maharashtra is found in west-central India and boasts a coastline on the Indian Ocean. Other major cities in Maharashtra include Nashik, Pune, and Nagpur. Maharashtra is a popular destination, and is known for many things, among them Bollywood, monsoons, cave exploration, beaches, and of course, a rich history of art and culture.
2. Madhya Pradesh 308,350 sq km
Found in Central India, Madhya Pradesh (or MP) is the country's second-largest state by land area. Its capital city is Bhopal. Around 72 million people live in Madhya Pradesh. Its official language is Hindi. MP is found deep within the Indian plains, and is landlocked by other Indian states, namely Uttar Pradesh, Gujarat, Rajasthan, Maharashtra, and Chhattisgarh. MP is perhaps best known for being the site of some of the oldest prehistoric drawings in the country at the Caves of Bhimbetka.
1. Rajasthan 342,239 sq km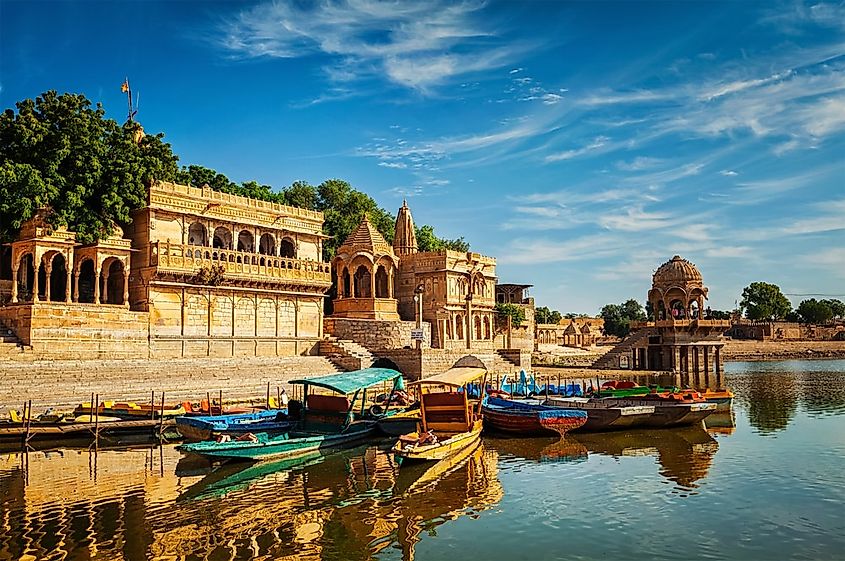 Rajasthan is the largest state in India by land area. With a total of 342,239 square km, it accounts for just over 10% of India's total land area. It is found in the country's northwest near Pakistan, and hosts the Thar Desert (or Great Indian Desert), which is among the world's largest subtropical deserts. Rajasthan is home to 68 million people, which gives it a density of around 200 people per square kilometre. Its capital city is Jaipur. Aside from being the country's largest state, Rajasthan is also known for its "color-coordinated" cities, where every city follows a different color scheme. While Jaipur is known for its pink buildings, the city of Jodhpur is known for its blue buildings and Udaipur is known for buildings made of white.
Challenges And Solutions Of The States Of India
The main challenges faced by the Indian states are the high populations and policy paralysis. High populations bring about the challenge of social amenities which can become overstretched in extreme times.