When Was Wisconsin Founded?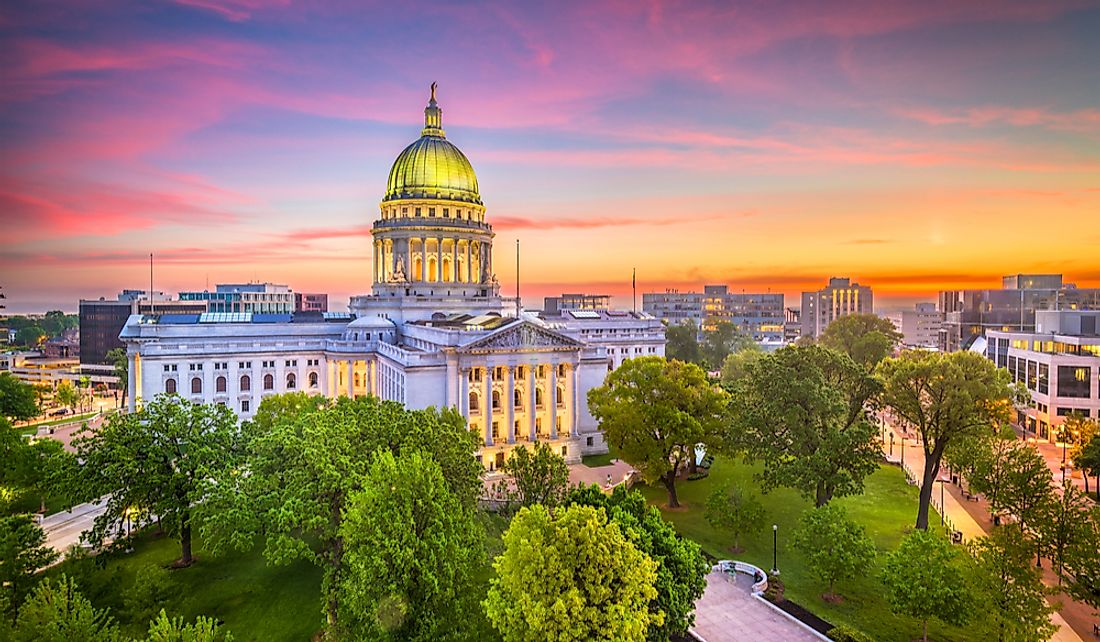 Wisconsin is an American state that is situated in the Great Lakes and Midwest regions on the country. It is the 23rd largest American state occupying an area of about 65,498 sq miles and the 20th most populous American state with over 5,813,568 residents. Wisconsin is nicknamed "American's Dairyland" since it's one of the largest dairy producers in the country. The State of Wisconsin gained statehood in 1848.
When Was Wisconsin Founded?
Wisconsin was initially controlled by the French fur traders during the seventeenth and eighteenth centuries. The British took over the region gradually after the French and Indian War beginning with Green Bay. The area became an American territorial possession in 1783 after they won the American War of Independence. However the British continued controlling the region until the War of 1812.
Under US control, the territory's economy shifted from the fur trade to lead mining. The hope of finding minerals in the region attracted immigrants from Europe and the US to the lead deposits in Dodgeville, Mineral Point, and the nearby towns. Wisconsin Territory was created on April 20, 1836. The Erie Canal made it possible for the European immigrants and Yankee settlers to migrate to Wisconsin. The Yankees from New York and New England took over most of the key positions in politics and law. The ever-growing population of the territory made it possible for Wisconsin to be admitted into the Union on May 29, 1848, as the 30th American state. The first governor of Wisconsin, Nelson Dewey oversaw the transitional phase of the region from a territory to a state.
Geography
Wisconsin is an American state that is situated between the Mississippi River and the Great Lakes. Wisconsin is surrounded by Lake Superior, Lake Michigan, Michigan, Iowa, Illinois, and Minnesota. Wisconsin's border includes the St. Croix and Mississippi rivers to the western side and the Menominee River in the northeast. Wisconsin is split into five distinct regions with the Northern Highland in the south and Superior Coastal Plain occupying the land belt along Lake Superior. The Northern Highland has vast mixed coniferous and hardwood forests. The Eastern-Ridges and Lowlands is home to some of the biggest cities in the state. The Central Plain has numerous unique sandstone features like the Wisconsin Dells. The Western Upland has a rugged terrain with a mixture of farmlands and forests including buffs on River Mississippi. Over 46% of this state is covered by forests.