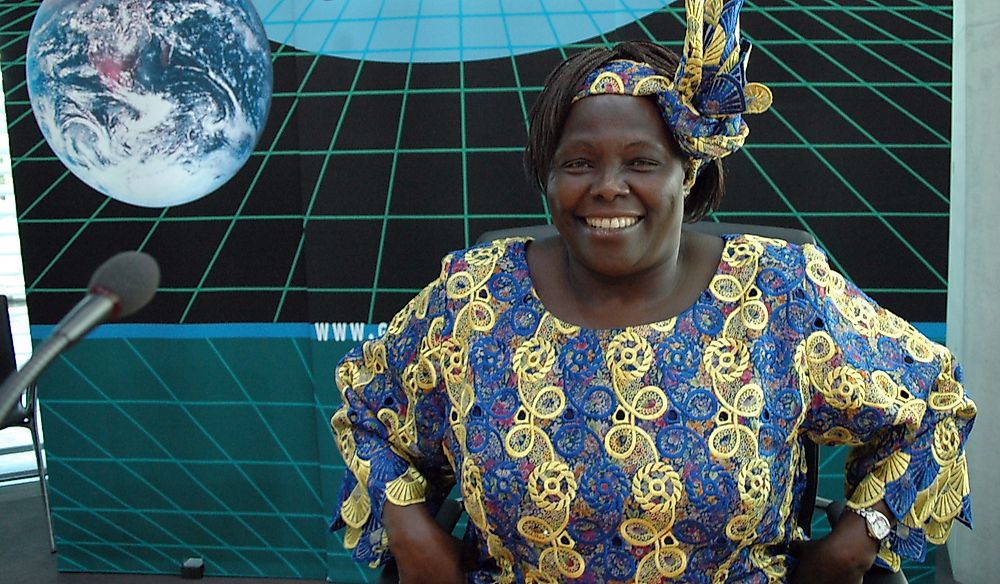 The Green Nobel, also known as the Goldman Environmental Prize, is the gift awarded to six environmental activists every year. The six environmental activists are selected from the six geographical regions on the planet (Central and South America, North America, Island nations and Islands, Europe, Africa, and Asia). The award identifies environmental activists from each of these regions who risk their lives to protect their environment. The prizes are issued at the Goldman-Environmental Foundation's headquarter in San Francisco, California.
Founders of the Green Nobel
The Goldman Environmental Prize was founded by philanthropists and civic leaders Richard and Rhoda Goldman in 1989. Together they formed the Richard and Rhoda Goldman Fund in 1951. The couple has donated over $680 million to numerous organizations in San Francisco like the Rhoda Goldman Plaza and the San Francisco Jewish Community Center. The Goldman Environmental Prize awarded six prizes every year worth $150,000 by 2010. The awards amounted to $200,000 as of 2019. By the time Richard Goldman passed away in 2010, they had awarded $13.2 million to environmental activists from over seventy nations. 
The Green Nobel Winners
The winners are picked from a list of nominees selected by a global network of individuals and environmental organizations that is sent to the international jury. All the winners take part in a 10-day tour of Washington D.C. and San Francisco for media briefings, news conferences, the awards ceremony, and meetings with various environmental, financial, and political leaders. The first Green Nobel winners were Michael Werikhe (Kenya), Janos Vargha (Hungary), Harrison Ngau (Malaysia), Janet Gibson (Belize), Lois Gibbs (United States), and Robert Brown (Australia) in 1990.
The 2019 Green Nobel ceremony, which marked their thirtieth anniversary, took place at the War Memorial Opera House on April 29, 2019. The prize awarding ceremony was held in Washington D.C. on May 1, 2019. The celebration features six short videos on all the winners narrating their stories. Some of the environmental activists who were awarded in 2019 included Ana Colovic (Macedonia), Alfred Brownell (Liberia), Linda Garcia (United States), Jacqueline Evans (Cook Islands), Alberto Curamil (Chile), and Bayarjargal Agvaantseren (Mongolia).
The Most Successful Green Nobel Winners
The Green Nobel winners have used their prizes and influence to make a lasting environmental impact in the world over the last three decades. Out of the 210 Green Nobel winners, only 17 have successful enough to hold public offices in their countries. One of the most successful winners was Wangari Maathai, the 1991 Green Nobel winner, who also won the 2004 Nobel Peace Prize. Another successful Green Nobel Winner is Zuzana Caputova of Slovakia. Caputova became a Green Nobel winner in 2016 after being recognized for the role she played in the ten years-long battle against the toxic-landfill in Pezinok. Zuzana won the Slovakian presidential elections in a landslide on March 30, 2019, after running for the first time, becoming both the youngest and the first female president of Slovakia.