Top Furniture Exporting Countries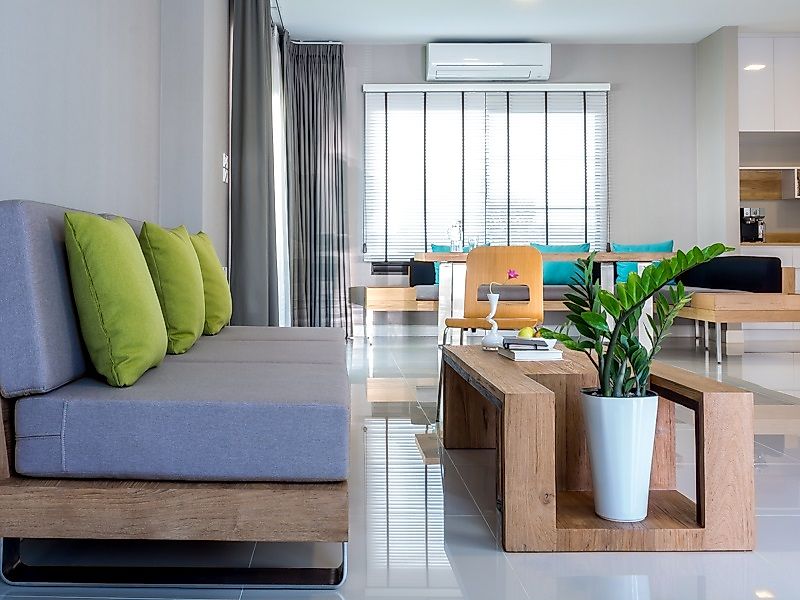 Most of the top exporting countries of furniture are located in the Western world. The exceptions to this are China, which is at the very top of the list, and Vietnam, which is the only other Asian country to even make the list at all, itself sitting at seventh place. The furniture export business has grown tremendously in recent years, with demands growing at a rapid pace, even in the developing world markets. The European and North American markets are also showing a big demand for furniture. The year 2014 saw the global exports of furniture generate a staggering total revenue of $244.6 billion USD, of which China claimed about 38%. Many of the top furniture exporters are also major importers, highlighting their high total furniture production levels.
10. The Netherlands ($4.2 Billion USD)
The Netherlands has a revenue of about $4.2 Billion USD from its annual furniture exports sales. Although it has a thriving furniture manufacturing base, it still imports 70% of such products used to meet its domestic furniture needs. Dutch products range from bedroom to office furniture. Furniture turnover in 2014 was negative, though in the first quarter of 2015 a 7.2 % increase in revenues was seen. The Scandinavian furniture retailer IKEA has many stores in the country as well, just as it does in many places abroad. Due to the country's recent economic downturn, the furniture home furnishings sector may continue to fall, albeit at a slower pace than what was seen after 2008. The 2014 figures show that a slight recovery was achieved that year, and and hopefully will serve as a sign of further improvements to come.
9. Czech Republic ($4.4 Billion USD)
The Czech Republic's 2014 revenue for its furniture exports reached $4.4 Billion USD. Conversely, furniture imports into the Czech Republic were worth a much smaller $22 million USD in 2014. The Czech Republic's furniture exports go primarily to nearby Germany, Italy, and Austria. Its furniture manufacturers are mainly exporters with one goal in mind, and that is maintaining higher standards relative to foreign companies. Wood mass is the biggest source of furniture material used by Czech manufacturers, and considered a "green" source of building materials. Competitiveness in manufacture cost is assured with the low cost of materials there as well. The nation's recent entry into the EU has also maintained, and even further bolstered, its revenues.
8. Canada ($4.9 Billion USD)
Canada had achieved a total revenue of $4.9 Billion USD in furniture exports in the year 2014. Furniture exports to the United States have remained high, comprising 93% of the Canadian furniture export value. Its furniture exports are mainly household furniture, office furnishings, and kitchen cabinets. Canada's furniture manufacturers are centered in Quebec and Ontario, where 75% of its furniture is made. Recently, the US experienced a housing crisis, and it in turn placed the Canadian furniture industry in a bind. However, with the United States seeing a bit of a recovery, another problem still lies with its Asian competitors offering lower prices to American consumers.
7. Vietnam ($6.7 Billion USD)
Vietnam has seen a significant increase in its furniture exports to the US, helping it to achieve $6.7 Billion USD in revenues per the most recent annual statistics. Although its furniture export growth is the greatest when compared to other large exporting countries, the US only recently outsourced its furniture manufacture to Vietnam. Even before then, however, Vietnam had a long history of exporting furniture to the European Union member countries. The furniture standard for the EU is significantly higher when compared to that seen in the United States. This compliance to higher standards made it easy for the entry of Vietnamese furniture manufacturers into the US as trade relations between the two countries continued to improve. Currently, the country's tightly state-regulated economy has 15% of its 2,000 furniture manufacturers focusing primarily on the furniture export market.
6. Mexico ($9.7 Billion USD)
Mexico has been able to export large quantities of furniture, the value of which amounted to $9.7 Billion USD in 2014. The furniture exports were primarily those made from wooden and metal materials. Mexico has also imported large amounts furniture from the US over the years to meet domestic demand, and continues to do so. On the other hand, its exports to the US have seen an increase of 3% from $1.1 billion USD, although most Asian countries' exports to the US have significantly declined in the same period. Mexico's furniture exports to the US are second only to Canada in North America, both following Vietnam and China for the US market globally.
5. United States ($11.8 Billion USD)
The United States has increased its furniture exports to the tune of achieving $11.8 Billion USD in 2014. It also has increased its furniture imports by about 8% over the last year, mostly coming from China and Vietnam. The import figure translated to about $19.7 billion in 2013, and with such numbers the US is considered the largest importer of furniture in the world today. As a result, many of its furniture manufacturers have had to shut down their production lines as domestic consumers import furniture from Asian manufacturers. Furthermore, some US furniture companies have gone a step even further by opening factories in Asia, which could result in more job losses in the US still yet.
4. Poland ($11.9 Billion USD)
Poland has set its sights ever higher on its furniture export markets, which in 2014 amounted to $11.9 Billion USD. The furniture industry in Poland is a major player in its economy, representing 2.1% of its Gross Domestic Product. Its furniture exports' main single recipient is Germany, whose purchase of Polish furniture are worth EUR 2.5 billion annually. Other important destinations fro Polish furniture are France, the Czech Republic, the United Kingdom, the Netherlands, and Sweden. The United States', Italian, and Spanish markets for these goods have also markedly improved as of late. Among the sector's many contracts include supplying furniture for the Palais Elysee, and office desks for Apple stores in Paris.
3. Italy ($14.4 Billion USD)
Italy has seen a rise in its furniture export revenue, which stood at $14.4 Billion USD for the year 2014. Its export momentum has increased even as its domestic furniture market has declined. Its furniture export increase was helped by its wooden furniture category. Surplus furniture alone amounted to over $10 billion USD, garnering 60% of this sector's total product values. Its formula for success hinges on its generations-long legacy of having master craftsmen, and also in research and development of new designs. This has increased Italian furniture export manufacturing by 16.5%, with manufacturing output well above that of Germany and France.
2. Germany ($18.2 Billion USD)
Germany has also improved its annual furniture export revenues in 2014, amounting to $18.2 Billion USD. As the largest EU country in the furniture export business, it has redirected its export destinations to include Asia, North America, and the Middle East alike. Its former market in the EU countries has slipped due to the recent financial crisis, although this market still accounts for 63.77% of the share for German furniture exports. Its important Russian market has also decreased by 3% in recent years.
1. China ($93.4 Billion USD)
China's exported furniture revenue reached about $93.4 Billion USD in 2014. Chinese furniture has been in demand due to its top class products. Reliability is another plus, and a factor that has attracted many foreign customers. The Chinese wood furniture industry has played a key role in China's race to remain at the top of the industry. The top Chinese furniture manufacturers in China today are Yihua Group, Huizhou Housen Furniture, Kuka Home, Zhejiang Sunbridge, and Guangdong Oppein Home.