Lowest Secondary School Enrollments In The World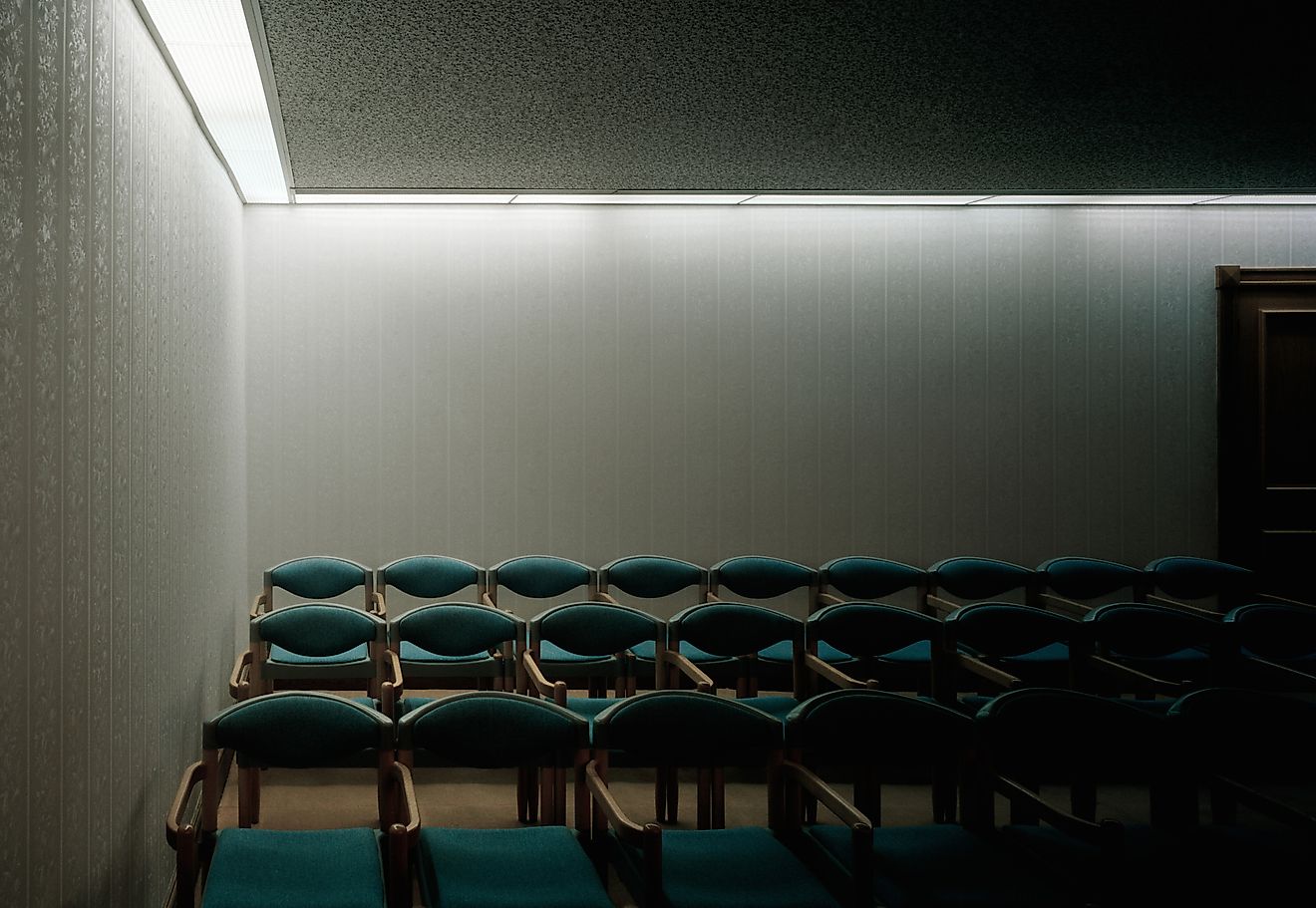 Though many understand the dire need for educational reforms globally, many people may be surprised at just how dire the situation is, especially in many African countries. Indeed, reports show secondary school enrollment as being less than 50 percent, even in some of the most stable countries in Africa. In fact, only 11 out of the 26 African countries that have been surveyed recorded secondary school enrollment rates of more than 50 percent in the year 2012. Good Governance Africa (GGA), an organization that draws its information from the World Bank, announced these concerning facts in October of 2014. GGA is a leading advocacy and research organization based in Africa that tries to boost government performance around the continent. It is clear when looking at many of the statistics compiled by the World Bank and Good Governance Africa that the detrimental infrastructural consequences brought about by political instability in many African nations has placed many of the continent's national education systems at risk.
Somalia's Lack of Secondary Education
Among the countries recording less than 50 percent in secondary school enrollment in Africa, we find war-torn Somalia as having the worst. Somalia's overall secondary school enrollment stood at a meager 7.35% in the year 2007. For the last 36 years, the overall enrollment was at its highest level 12.74% in 1981. and at its lowest 2.98%, in 1978. Secondary school enrollment for females in Somalia has been even lower still, standing at 4.63 percent in 2007. For the last 36 years, the female secondary school enrollment reached a maximum of 8.70 percent in 1984, and a minimum in the year 1971, at a paltry 1.23 percent. Civil conflicts, poor foreign diplomatic relations, and internal corruption have not boded well for Somalia's schoolchildren in terms of educational opportunities.
Educational Disparity in Africa and the Rest of the World
Somalia, however, is not alone on the continent as being in such dire straits. In fact, of all the countries to record such dismal secondary school enrollment rates as to make our list, Pakistan and Papua New Guinea were among the few non-African countries to achieve such low attendance rates. In these countries, too, a lack of infrastructure and issues with gender inequality are serious detriments to educational levels among the general populace.
Glimmers of Hope for Africa
GGA's report indicated that South Africa recorded the highest secondary school enrollment in the year 2012, at more than 100 percent. According to the World Bank, enrollment rates can exceed 100 percent if students younger or older than the conventional age bracket are enrolled in schools. This has been a marked increase over the 66.1% secondary school enrollment South Africa recorded in 1990. That year, it was one among only four African countries to have recorded over 50 percent enrollment in secondary schools, along with Egypt, Algeria, and Mauritius.
Primary vs. Secondary Education Policies across Africa
While earlier figures from credible sources have since improved significantly, they are still far below those seen in primary school enrollment. In primary education enrollment, 31 out of 39 African countries recorded primary school enrollment figures of over 90 percent in the year 2012. Secondary school enrollment rates remain lower than primary schools' because the duration of compulsory education is lower in many African countries than in much of the developed world. In 20 such countries, compulsory education ends when most children are 13 or younger. In 14 countries, the mandatory education duration is only six years or less. The GAA report indicated that children in Mauritius receive 12 years of compulsory schooling, but in Madagascar a child's compulsory education ends at age 10, after just five years of schooling.
Lowest Secondary School Enrollments In The World
| Rank | Country | Secondary School Enrollment (% of Eligible Population) |
| --- | --- | --- |
| 1 | Somalia | 7.35 % |
| 2 | Central African Republic | 17.79 % |
| 3 | Niger | 18.31 % |
| 4 | Chad | 22.79 % |
| 5 | Mozambique | 26.05 % |
| 6 | Uganda | 26.87 % |
| 7 | Equatorial Guinea | 28.19 % |
| 8 | Burkina Faso | 28.38 % |
| 9 | Ethiopia | 29.03 % |
| 10 | Mauritania | 29.50 % |
| 11 | Angola | 31.52 % |
| 12 | Rwanda | 32.56 % |
| 13 | Tanzania | 32.97 % |
| 14 | Burundi | 33.10 % |
| 15 | Guinea-Bissau | 34.46 % |
| 16 | Malawi | 36.60 % |
| 17 | Liberia | 37.87 % |
| 18 | Guinea | 38.13 % |
| 19 | Pakistan | 38.32 % |
| 20 | Madagascar | 38.39 % |
| 21 | Cote d'Ivoire | 39.08 % |
| 22 | Papua New Guinea | 40.16 % |
| 23 | Sudan | 40.74 % |
| 24 | Senegal | 41.00 % |