Travel
The Most Visited Countries In Asia And The Pacific
The South-East Asian nations receive the highest volume of tourists traveling to Asia and the Pacific.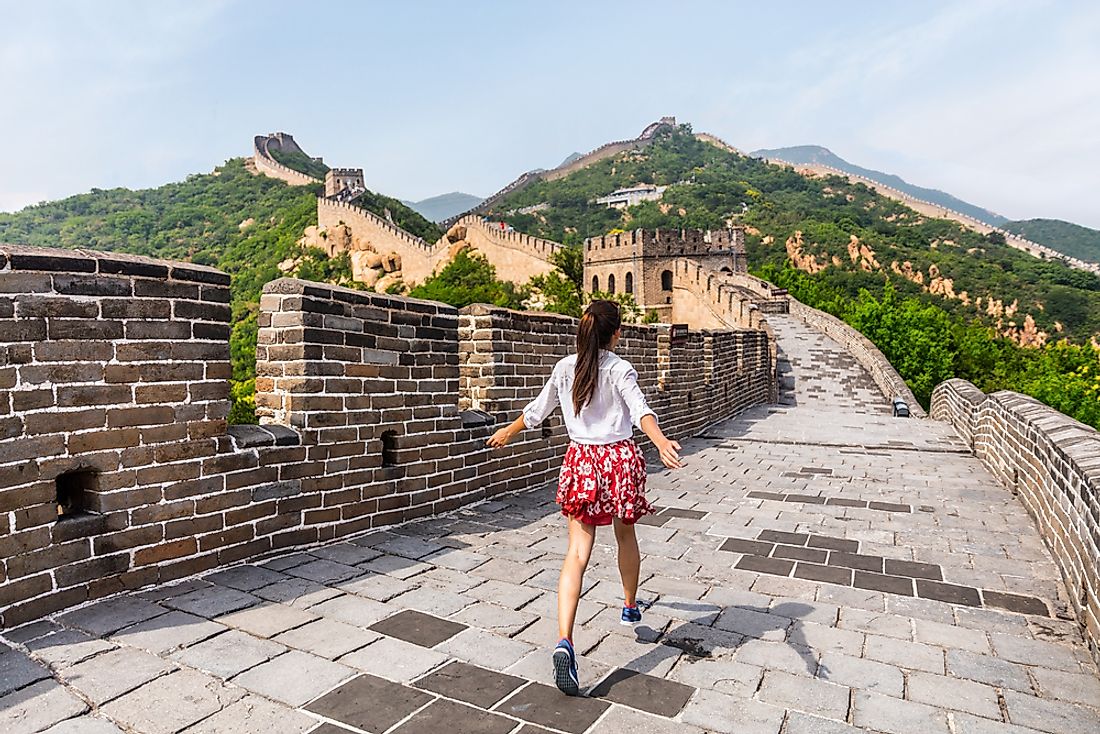 Tourism in Asia and the Pacific offers some of the most spectacular natural and man-made wonders in the world. Visitors from outside of the region can see such ancient architectural achievements as temples and palaces, all the while enjoying truly exotic delicacies. Housing some of the biodiverse hots pots of the world, this region also offers beautiful beaches, tropical rainforests, and crystalline waters. The most popular countries visited throughout Asia and the Pacific are listed below.
Most Visited Asian and Pacific Countries
China
China tops the list with 55.6 million tourists annually and is the third most visited country in the world. One of the most famous sites is certainly the Great Wall, an engineering feat that has yet to be recreated. Other attractions in China include the Forbidden City, the Ming and Qing dynasty palace complex with over 980 buildings that was once closed to the public, and the Terracotta Army, over 8,000 clay soldiers in place to guard the tomb of the first Emperor of China. This of course does not mention the many natural sites in this country, such as the terraced rice paddies, the Five Sacred Mountains, and the Three Gorges of the Yangtze River. China has an excellent transportation system and plenty of hotels and restaurants for every budget. International travel agencies in the country are regulated by the China National Tourism Administration and the Ministry of Commerce.
Hong Kong
Second on the list is Hong Kong which receives 27.8 million visitors every year. The majority of these visitors come from China, followed by the United States. A fun activity for tourists to do here is to rent a junk boat, a traditional Chinese fishing boat, to go around the harbor and see the city from a different point of view. Street markets are also very popular in the city and a great way to try new food and pick up jade jewelry or antiques, all in one spot! Perhaps one of the most iconic symbols of Hong Kong is the Big Buddha, or Tian Tan Buddha, a bronze, 202-ton statue. With over 52,000 rooms in 612 hotels, this country offers a place to stay for everyone.
Malaysia
The third most popular country in Asia and the Pacific is Malaysia where 27.4 million people come to visit on an annual basis. Individuals from Singapore and Indonesia make up the majority of tourists to this country. In addition to traditional tourism pursuits, medical tourism has also been a growing attraction. While Malaysia offers many different cities for a taste of urban life, visitors can also venture out to the different tropical beaches and national parks that make this country so popular. The Cameron Highlands is an excellent place to go for some fresh air and relaxation as well as a visit to some tea plantations to see where and how this popular drink is produced. The Tunku Abdul Rahman Marine Park gives visitors a chance to go scuba diving and snorkeling around some of the most vivid coral on earth.
Other countries on this top ten list include Thailand with 24.8 million annual visitors, Singapore (15 million), Macau (14.6 million), South Korea (14.2 million), Japan (13.4 million), Indonesia (10.4 million), and Taiwan (10.4 million).
The Asian Tourist Economy
Tourism is important to these economies for many reasons. Perhaps most importantly is that it provides an alternative to the heavy reliance on exports as the main economic activity. When exports lose demand, the economy crashes. But tourism does more than this. Increased tourism activity creates demand for tours, hotels, transportation, and restaurants. All of these services provide jobs for local residents thus boosting their personal income as well.
The Most Visited Countries In Asia And The Pacific
| Rank | Country | International tourist arrivals (2014) |
| --- | --- | --- |
| 1 | China | 55.6 million |
| 2 | Hong Kong | 27.8 million |
| 3 | Malaysia | 27.4 million |
| 4 | Thailand | 24.8 million |
| 5 | Singapore | 15.0 million |
| 6 | Macau | 14.6 million |
| 7 | South Korea | 14.2 million |
| 8 | Japan | 13.4 million |
| 9 | Indonesia | 10.4 million |
| 10 | Taiwan | 10.4 million |
About the Author
Amber is a freelance writer, English as a foreign language teacher, and Spanish-English translator. She lives with her husband and 3 cats.
This page was last updated on April 25, 2017.
Citations
Your MLA Citation
Your APA Citation
Your Chicago Citation
Your Harvard Citation
Remember to italicize the title of this article in your Harvard citation.