Highest Population Densities by US Metropolitan Areas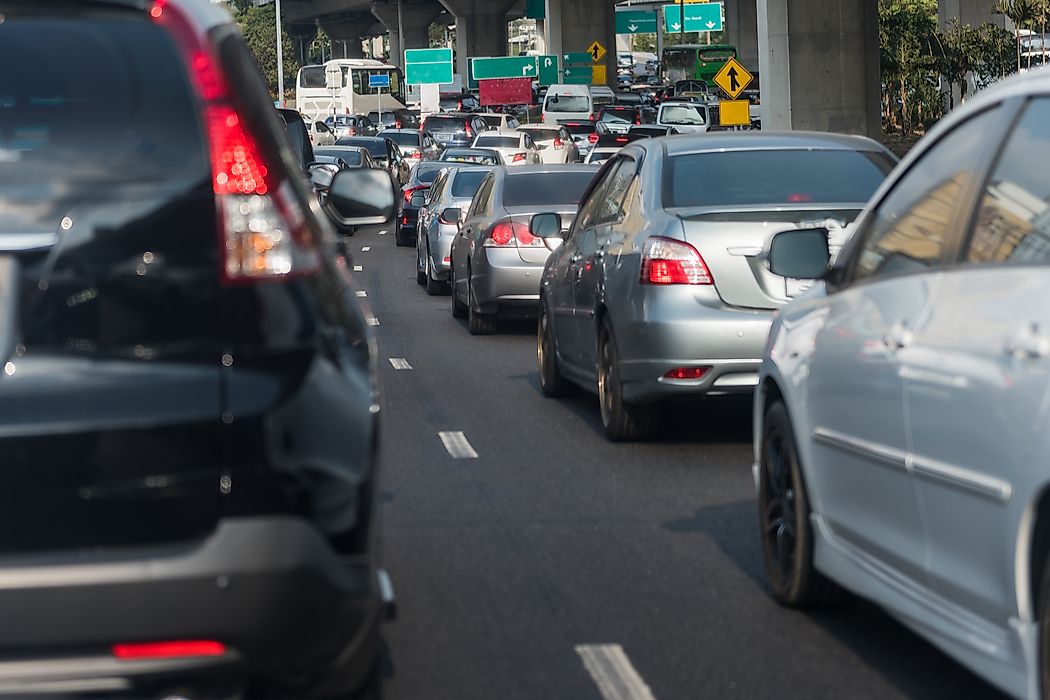 The United States is one of the world's most diverse countries when it comes to race, religion and demographics. Metropolitan areas are particularly well-known for their diverse populations. Some of these metropolitan areas have become so popular that they now face issues related to overpopulation. Population density is an interesting criterion to examine. The US has some disparate cities declining in numbers, while others are experiencing significant population increases. A few cities actually top the chart of the most crowded urban areas in the US and the reasons for this demographic phenomenon are multiple.
Key Areas for Heavy Population Density
The most densely populated parts of the US are found in major metropolitan areas around the states of New York, New Jersey, California, and Connecticut, among others. Such areas boast levels of density above 500 or even topping 1,000 people per square kilometer, making these areas the most crowded in the country.
The Californian metropolitan area of Los Angeles, Long Beach, and Anaheim tops the list partly due to its incredible diversity. California has more immigrants than any other, with more than 10 million foreign citizens currently living there according to recent data by the Public Policy Institute of California. It is also a major state for economic opportunity.
The second most densely populated part of the US is the combined metropolitan area of New York City, Newark, and Jersey City, sharing three states between them but also locking together as a single major economic zone. Indeed, the combined forces of these cities create the richest metropolitan area in the country by a wide margin, with a combined GDP output which even surpasses the entirety of Australia. This economic powerhouse thus attracts an incredible number of people, making for a highly crowded area.
Overcrowding in Hawaii
Surprisingly high is the position of the urban Honolulu metropolitan area in Hawaii, which takes fourth place in the latest demographic statistics on population density. The overall population of the city has been in a constant state of increase since the 1890s, reaching an estimate of 402,500 people in 2013. Favorable climate conditions and a variety of industries related to tourism in Hawaii has developed and the increased the popularity of Honolulu, both as a residential vacation area and a possible location for economic opportunity.
Growing Urbanization in the US
There is a definite continuing increase in the population of many US states and metropolitan areas. New employment opportunities and better tax laws are just two of the reasons why people would choose to move to a major area of California or New York, regardless of how crowded such areas may already be. This urban migration, however, does not come without its own sets of problems and challenges. Serious questions include tat of preserving smaller towns and rural areas, which seem to be losing their population quite rapidly in the face of mass American urbanization.
Highest Population Densities by US Metropolitan Areas
| Rank | Metropolitan Areas | Population Per Square km |
| --- | --- | --- |
| 1 | Los Angeles-Long Beach-Anaheim, CA | 1,046 |
| 2 | New York-Newark-Jersey City, NY-NJ-PA | 929 |
| 3 | San Francisco-Oakland-Hayward, CA | 706 |
| 4 | Urban Honolulu, HI | 632 |
| 5 | Bridgeport-Stamford-Norwalk, CT | 581 |
| 6 | New Haven-Milford, CT | 551 |
| 7 | Boston-Cambridge-Newton, MA-NH | 519 |
| 8 | Chicago-Naperville-Elgin, IL-IN-WI | 512 |
| 9 | Philadelphia-Camden-Wilmington, PA-NJ-DE-MD | 506 |
| 10 | Miami-Fort Lauderdale-West Palm Beach, FL | 443 |
| 11 | Tampa-St. Petersburg-Clearwater, FL | 441 |
| 12 | Detroit-Warren-Dearborn, MI | 426 |
| 13 | Milwaukee-Waukesha-West Allis, WI | 417 |
| 14 | Baltimore-Columbia-Towson, MD | 411 |
| 15 | Cleveland-Elyria, OH | 399 |
| 16 | Providence-Warwick, RI-MA | 390 |
| 17 | Washington-Arlington-Alexandria, DC-VA-MD-WV | 368 |
| 18 | Hartford-West Hartford-East Hartford, CT | 310 |
| 19 | Houston-The Woodlands-Sugar Land, TX | 295 |
| 20 | San Diego-Carlsbad, CA | 295 |