The 20 Unhealthiest Cities In The US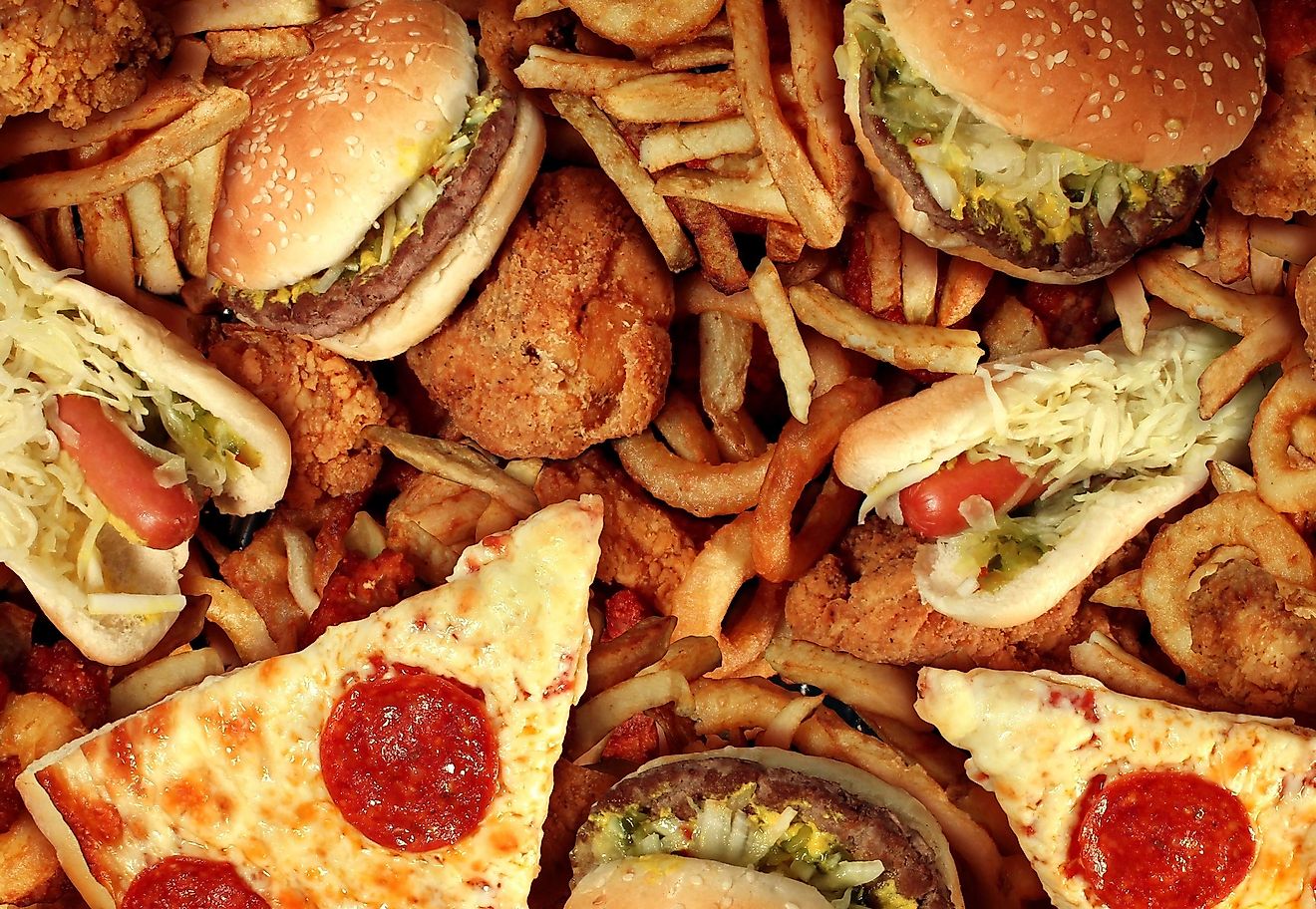 American adult obesity rates now exceed 35% in nine states, 30% in 31 states and 25% in 48 states.
Diabetes was the seventh leading cause of death in the US in 2015.
About 647,000 Americans dies from heart disease each year.
Is your city good for you?
Sometimes being healthy depends on where you live, and the cultural trends and city planning can take a toll on physical health and fitness, as well as mental health and social wellbeing.
There are communities that take care of their residents by investing in amenities and necessities like recreational facilities and health care services, but others have a more negative impact on the people who live there.
WalletHub, a financial services corporation, released its list of the healthiest and unhealthiest US cities for 2019 on Feb. 10 based on key indicators like health care, food, fitness, and green spaces.
According to their scores, these are the top 20 most unhealthy cities in the U.S.
1. Brownsville, TX
Brownsville is in the midst of a real health crisis, with more than 80% of its children reported as being overweight and 30% of them having diabetes. It's the third year WalletHub has ranked the Texas city at the bottom of the barrel.
As with other Texas and southern US cities that made the top 20 unhealthiest cities, Brownsville residents love to get their fill of barbeque, fried chicken, shakes, and burgers - not to mention their beloved Hot Cheetos with cheese.
2. Laredo, TX
For the third year running, Laredo finds itself sitting in the number-two spot for unhealthiest cities in the country.
Though it sits near the border of Mexico and its population is a blend of Mexican and American, its food choices lean heavily toward the all-American side - burgers, diners, fast food, fried food, and food trucks all packing a high-fat, high-calorie punch.
Laredo is also known as the city with the least amount of exercise in the US, which adds to its abysmal scores on the health report card.
3. Gulfport, MS
If you're a couch potato, mark Gulfport as your potential new home - surveys show it has one of the lowest rates of adults exercising regularly in the nation. In 2017, it was called out as the city where people were least likely to keep their New Year's resolutions.
There's a reason it falls into number three for unhealthiest in the US.
4. Shreveport, LA
Add more soul and cajun food and less physical fitness to the slate of reasons Shreveport shows up near the top of the list of unhealthy places to live. Got to love that southern fried chicken, until it results in high rates of obesity and heart disease.
5. Memphis, TN
Memphis tops the list of cities with the highest obesity rates in the US, so seeing the city land in the top five unhealthiest locales makes a lot of sense.
The southern city is known for its soul food and barbeque, and a renowned love for fried chicken done right.
According to surveys, only about 37% of residents are happy with their overall health and 38% report being extremely stressed, which in turn leads to increased levels of obesity and health concerns.
6. Montgomery, AL
Studies over the past few years have shown Montgomery has more obese citizens than state and national average levels with 45% for females and 36% for males. Given Alabama's penchant for fried food, grits, barbeque, and pudding, it's natural to see its cities top the list of unhealthy places to live.
7. Huntington, WV
Huntington was made famous when it hit television airwaves in 2008 with Jamie Oliver and Food Revolution, wherein the British celebrity chef attempted to teach residents how to improve their diets. It worked for adults, though the city's overall obesity rating is still among the highest in the country.
In 2020, its low rate of fitness contributed to Huntington finding its slot on the list of most unhealthy cities.
8. Augusta, GA
Georgia's second-largest city, Augusta, earned the title of tenth-fattest city in the nation in 2019, and its trend is continuing with high rates of obesity and low numbers of adults consuming enough fruits and vegetables rather than fried chicken and other fat-friendly eats. 
9. Fort Smith, AR
There's no question Fort Smith belongs in the top 10 unhealthiest cities in the US - according to 247WallSt, nearly one-third of adults don't exercise and its obesity rate is in the top 10% in America.
10. Detroit, MI
Economic decline and increasing poverty levels have reared their ugly heads in Detroit after the fall of its once-booming auto indsutry. With financial pressures taking their toll, residents of Motor City have seen obesity and high blood pressure rates climb, putting pressure on the city's healthcare system and earning its tenth-place score.
11. Mobile, AL
Mobile has a reputation for being one of the fattest cities in the nation, with high rates of health issues due to obesity, high blood pressure, high cholesterol, diabetes, and heart disease. The life expectancy of residents averages 75 years.
12. Corpus Christi, TX
Nestled in the land of barbeque, there's no denying Corpus Christi has earned its rating, with its lowest scores on fitness and food. There's a general lack of fruit and vegetable consumption in the city, and high rates of heart disease and obesity add to the mix for an overall state of unhealthiness.
13. Toledo, OH
Despite sitting on Lake Erie, Toledo wasn't built to be walkable and doesn't have much for green space, according to its rating. The city faired a little better on food than some others on the list, but could stand to work on its overall personal and community health.
14. North Las Vegas, NV
It's no surprise to see Sin City make the cut, given its lust for excess. Though its green spaces were passable, Vegas lost its points in food and fitness levels, as well as health issues like high blood pressure, diabetes, and heart disease.
15. Baton Rouge, LA
Nestled on the Mississippi River, Baton Rouge was docked marks for its health car on top of poor physical fitness and food choices like iconic fried shrimp and cajun cuisine.
16. Jackson, MS
Jackson, the most populated city in Mississippi, is generally known for its high obesity rates, low fitness levels and weight-related health issues. Its score was largely based on unhealthy food habits and a lack of green spaces.
17. Columbus, GA
Columbus saw some redemption for the green spaces in the city, but lost points for its fitness levels and food. It's a common theme in Muscogee County, which tends to rank lower than surrounding Georgia counties for overall health and income levels.
18. Lubbock, TX
Like Fayetteville, Lubbock lost marks for its food offerings. Despite a host of farm-to-table options, the city still boasts high obesity rates - largely due to below-average household incomes and the lower cost of eating burgers and fries over those healthier fresh veggie options.
19. Fayetteville, NC
Most of Fayetteville's points were lost for a lack of green spaces and the types of food its citizens consume, which isn't surprising given the popularity of whole-hog pork BBQ.
20. Amarillo, TX
Amarillo was rated at #155 out of the 174 cities studied for its lack of health care services and fitness facilities.
There's a silver lining in Amarillo though - their gym memberships ranked lowest cost in the country, so there's room for improvement in the city's score.