Europe's 10 Most Surveilled Cities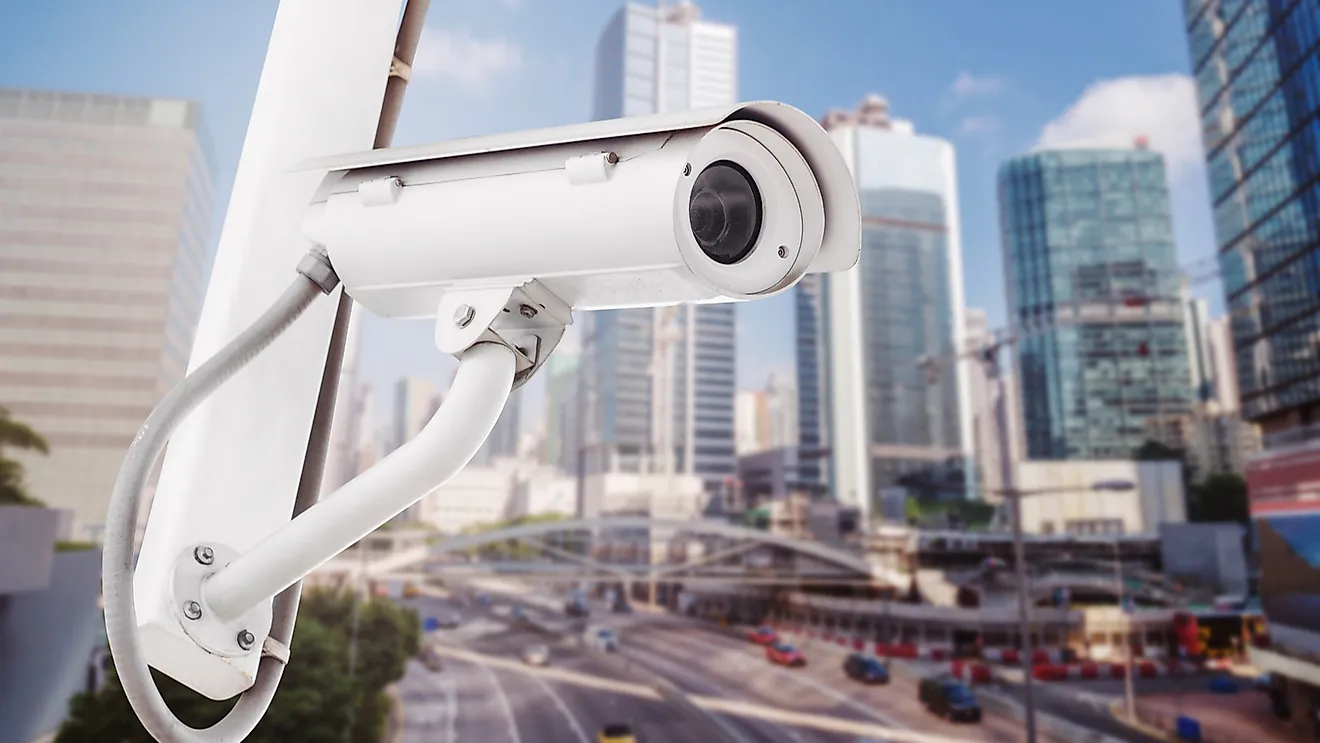 In the past, Europe had often assumed a moral high ground regarding the protection of civil liberties, including the protection of privacy. However, that position has, in the recent past, been significantly eroded. Terrorist attacks that have swept across Europe have forced most nations to step up surveillance in a bid to bolster security. Europe's biggest superpowers such as Germany, France, and the UK have also passed laws that seemingly grant their surveillance agencies virtually unfettered powers while conducting mass interception of communication across Europe without adequate oversight and procedural safeguards from abuse. European leaders who once rebuked the NSA its dodgy mass surveillance practices are looking more open to the methods they once criticized. Indeed, European countries are increasingly becoming more welcoming to the notion of mass surveillance in the name of perceived security. The rhetoric is especially popular today in Europe due to the rise in populist issues such as immigration, the refugee crisis, and a perceived rise in security threats. A list of the most surveilled cities in Europe was recently published showing that London and Berlin were the most surveilled cities in Europe. Other cities on the list include Warsaw, Vienna, Istanbul, Madrid, Budapest, Athens, Paris, and Sofia. 
London, Berlin, Warsaw, And Vienna
London has the highest level of surveillance in Europe. According to a survey conducted by Comparitech, the city has an estimated 627,707 cameras used to monitor 9,176,530 people. That translates to 68.4 cameras per 1,000 people. It is the highest-ranking western capital on the top 10 list of highly surveilled cities (a list predominantly composed of Chinese cities). The high number of CCTV cameras in London can probably be explained by incidents of terrorist attacks that have occurred in the British capital over the last few years. The surveillance potential of cameras installed to deter city crime has also increased significantly since the beginning of the Artificial Intelligence era. Currently, advanced technology is used with the capability of reading car license plates and, in some instances, isolates human behavior. 
Berlin, which has the second-highest level of surveillance in Europe, has also faced several instances of terrorism in the past. The incidents have probably led to the installation of CCTV cameras to deter such activities. Currently, Berlin has 11.18 cameras per 1,000 people, roughly 16 times less than London. Chancellor Angela Merkel has in the past voiced support for the use of video surveillance in the protection of critical infrastructure. The nation's rail operator Deutsche Bahn has stepped up its use of CCTV surveillance to monitor human traffic in various stations. The Federal Criminal Police (BKA) is also employing diverse techniques in surveillance, such as monitoring websites and chat rooms linked to criminal and terrorist activities. Berliners are, however, uncomfortable with the increased surveillance. Germans have a historic fear for state intrusion that dates back to Stasi secret police in the East and the Nazi-era Gestapo. Protesters have been spotted wearing T-shirts bearing the slogan "Stasi 2.0" about the increased surveillance. To the reprieve of many, the constitutional court recently ruled that the cyber spying violates rights to privacy but was acceptable in cases that were exceptional under the auspices of a judge. The ruling, however, failed to adequately address other forms of spying, such as the use of CCTV surveillance. The German government is currently experimenting with facial recognition software at the Berlin Sudkreuz railway station in a bid to boost security, a move that is raising privacy concerns in a nation that is scarred by a history of oppressive state surveillance. Many experts across the globe have challenged the perception that increased surveillance increases security and safety. Several studies have also concluded that there is little correlation between mass surveillance and security. For example, Warsaw, which is ranked third with an estimated 13.9335 cameras in a city of 1,775,933 people, is regarded as much safer than Berlin and London. 
The increased surveillance in Warsaw is informed by an increase in terrorist attacks in neighboring countries such as Belgium and a realization that the region is no longer immune to the threat of terrorism. The Polish authorities are aware of the nation's considerable role in the European Union and the risks that come with such a strategic position. The country has also adopted laws that enable closer surveillance of the public, particularly foreigners. Vienna, which is ranked fourth, has 7.38 cameras per 1,000 people is considered much safer with a crime index of just 23.28 compared to London and Berlin, which has a crime index of 52.24 and 40.30, respectively. Despite the low crime index, Austrian authorities are currently considering broadening surveillance. Interestingly, among the top four European cities, a decline in the crime index and an increase in safety levels is observed as the level of CCTV surveillance declines.
Istanbul, Madrid, And Budapest
Istanbul has the fifth-highest level of surveillance in Europe. The city has an estimated 107,000 cameras in a city that has 14,967,667 people, translating to 7.15 cameras per 1,000 people. Istanbul has, in the past, witnessed terrorist attacks such as the Ataturk Airport attack that lead to the death of more than 40 people and causing injury to more than 230 people. The country also recently faced a coup attempt that was blamed on US-based cleric Fethullah Gulen, who denies the claim. The nation has since sought to improve security in major cities such as Istanbul through various means, including CCTV surveillance. Recently the city's surveillance capabilities were thrust into the spotlight when Jamal Khashoggi was allegedly killed at the Saudi Consulate, causing an international uproar. Leaked footage showed Khashoggi walking into the consulate but did not show him getting out. 
Madrid is ranked sixth on the list. The city has an estimated 29,000 cameras and a population of 6,559,041 people, which means that there are 4.42 cameras for every 1,000 people. The city has, in recent years, increased CCTV surveillance in a bid to improve security. Additional cameras are being installed, and surveillance systems have also been integrated. Budapest is ranked seventh with 3.4 cameras per 1,000 people. The Hungarian government has invested significantly in pre-investigation surveillance of the population. The government recently authorized $131.3 million in spending to enhance such a surveillance system. Laws have also been passed, allowing secret surveillance of citizens before the initiation of official investigations.
Athens, Paris, And Sofia
Athens is ranked the eighth most surveilled city in Europe. The city has 10,612 cameras used to watch over a population of 3,154,152, which translates to 3.36 cameras for every 1,000 people. Paris, a city of over 10 million people, has an estimated 33,479 cameras translating to 3.06 cameras per 1,000 people. The city has, in recent years, suffered from numerous terror attacks that have put the country under immense pressure to increase surveillance. Until recently, surveillance cameras were used primarily for monitoring traffic. The purpose has since expanded to the surveillance of people. Additional surveillance has also been introduced to help neutralize the terror threat. The city of Sofia, Bulgaria, is ranked tenth on the list, with 2.35 cameras per 1,000 people. 
AI Surveillance
Technology in Artificial Intelligence is rapidly proliferating around the world. A growing number of nations are deploying advanced AI surveillance tools to track, surveil, and monitor citizens to accomplish many objectives, some that are lawful and some that violate human rights. China is a major driver of Artificial Intelligence surveillance worldwide. Chinese surveillance technology has been supplied to at least 63 countries across the world. The supply of such technology is often accompanied by soft loans that encourage governments to obtain such technology. Such tactics have been used with countries such as Kenya, Mongolia, Laos, and Uganda. 
Europe's 10 Most Surveilled Cities
| Rank | City | Surveillance cameras per 1000 inhabitants (2019) |
| --- | --- | --- |
| 1 | London | 68.4 |
| 2 | Berlin | 11.2 |
| 3 | Warsaw | 7.9 |
| 4 | Vienna | 7.4 |
| 5 | Istanbul | 7.2 |
| 6 | Madrid | 4.4 |
| 7 | Budapest | 3.4 |
| 8 | Athens | 3.4 |
| 9 | Paris | 3.1 |
| 10 | Sofia | 2.4 |