Which US Cities Have the Highest Obesity Rates?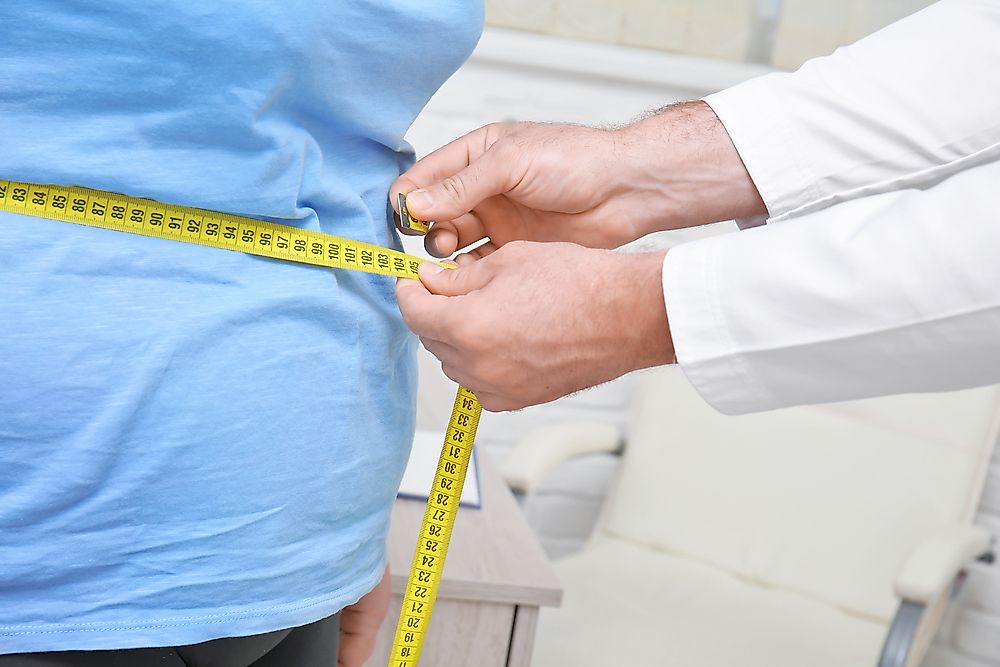 Obesity In The United States
The US has one of the highest obesity rates in the world. In fact, more than 33% of its adults and 17% of its youth are considered obese. Obesity is not only unhealthy on a personal level but also a larger public health problem. It leads to cardiovascular health problems and is damaging to the economy. Treating these cardiovascular issues costs Americans over $315 billion every year. Not only that but missing work due to obesity-related problems costs employers by decreased productivity. Some estimates suggest that the value of lost productivity could be as much as $580 billion by 2030.
Determining Where Obesity Is Concentrated
To begin addressing this public health problem, it is important to know where obesity is concentrated in the US. One study took a look at the top 100 most populated cities in the country to answer this question. Researchers counted people who identified as obese or overweight and considered 14 other points as well. These additional points included questions about physical activity, consumption of fresh fruits and vegetables, problems with high blood pressure, and instances of diabetes.
Cities With the Highest Obesity Rates In America
According to the research findings, the Memphis, Tennessee metro area ranks number 1 as the most obese city in the US. This city has the highest percentage of obese adults and physically inactive adults.
The second city on the list is the Shreveport-Bossier City metro area in Louisiana. This city ranked #5 in the highest percentage of obese adults and adults with diabetes. In addition, it tied with several other cities for having the highest percentage of adults who eat less than one serving of vegetables and fruits daily. Shreveport-Bossier City was also #2 for the highest instance of high blood pressure in adults.
Number 3 on the list is the Indianapolis-Carmel-Anderson metropolitan area in Indiana. This city ranked #2 in obesity and #25 in weight-related health problems.
Next on the list is Jackson, Mississippi. Out of 100 cities, Jackson ranks #3 in the following categories: weight-related health problems, obesity in adults, and physically inactive adults. In addition, this city has the 5th highest percentage of low fruit and vegetable consumption in adults.
The 5th most obese city in the US is the New Orleans-Metairie metropolitan area in the state of Louisiana. This city tied for #1 with 4 other cities as having the highest percentage of adults who consume less than 1 serving of fruits and vegetables daily. Additionally, the city ranks #4 in weight-related health problems and #8 in fat prevalence.
The chart published below takes a look at the top 20 most obese cities in the US.
Future Steps For Treating Obesity
With this information, the local governments of these cities and states should push for implementation of public health policies targeted at reducing the risks of obesity among the most affected populations. In order to be successful, these policies need to address the socioeconomic conditions of obese communities and work to improve their living environments. Improving these environments involves increasing the availability and accessibility of healthy food options while simultaneously promoting public health counseling and nutritional education. Taking these steps will help reduce the economic drain of rising health care costs and lost worker productivity.
Fattest Cities In America
| Rank | Metro Area | Overall Score |
| --- | --- | --- |
| 1 | Memphis, TN-MS-AR | 76.97 |
| 2 | Shreveport-Bossier City, LA | 75.24 |
| 3 | Indianapolis-Carmel-Anderson, IN | 73.88 |
| 4 | Jackson, MS | 73.75 |
| 5 | New Orleans-Metairie, LA | 72.94 |
| 6 | Chattanooga, TN-GA | 72.31 |
| 7 | Mobile, AL | 72.26 |
| 8 | San Antonio-New Braunfels, TX | 71.26 |
| 9 | Greenville-Anderson-Mauldin, SC | 71.24 |
| 10 | Little Rock-North Little Rock-Conway, AR | 70.89 |
| 11 | Columbia, SC | 70.49 |
| 12 | Knoxville, TN | 70.47 |
| 13 | Youngstown-Warren-Boardman, OH-PA | 70.05 |
| 14 | Nashville-Davidson--Murfreesboro--Franklin, TN | 70.01 |
| 15 | Dallas-Fort Worth-Arlington, TX | 69.38 |
| 16 | Myrtle Beach-Conway-North Myrtle Beach, SC-NC | 69.33 |
| 17 | Lafayette, LA | 69.33 |
| 18 | Greensboro-High Point, NC | 69.02 |
| 19 | Oklahoma City, OK | 68.99 |
| 20 | Scranton--Wilkes-Barre--Hazleton, PA | 68.72 |