Travel
The 10 Most Underrated Countries For Tourists
Despite hosting amazing attractions ranging from spectacular natural landscapes to vibrant cities, these countries aren't always on the radar of the average traveler.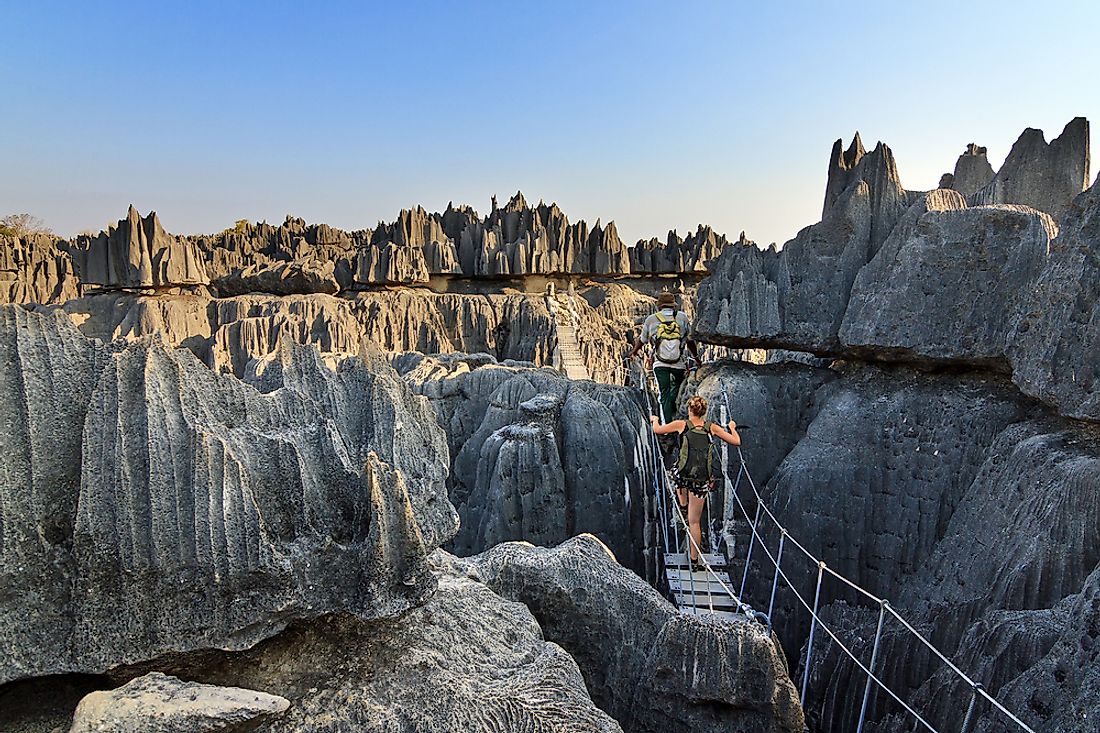 Tourism has changed from being perceived as a national activity to becoming an international phenomenon with more people traveling far and wide to sample a region's or country's beauty. Most countries, including the poor ones, are capitalizing on their natural beauty and other attractions to generate more revenue and facilitate growth. Countries like France, the United States, the United Kingdom, China, and Spain receive tens of millions of tourists annually. However, some countries with greater potential and attractions like Georgia, Iran, Lebanon, and Sri Lanka do not see as many visitors as they deserve. Here are some of the most underrated countries for tourist and why they are underrated.
10. Iran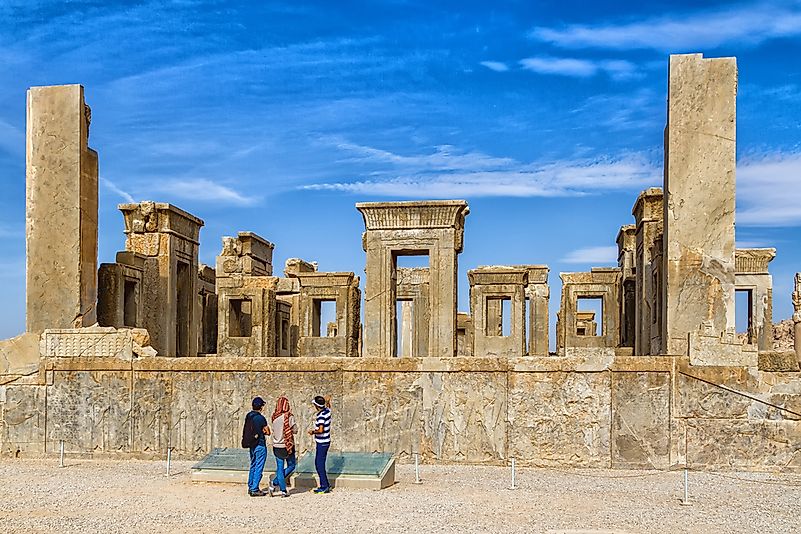 Iran has breathtaking scenery and numerous World Heritage Sites which makes the country one of the hidden tourism jewels in Asia. A trip to Iran is always more than just a holiday but a discovery of the unappreciated beauty. Its ancient history, vibrant population, culture, and food add to the list of the major attraction in the country. However, decades of war, strident anti-West African stance, the random arrest of people, and the strict rule that requires all women, including foreigners to cover their heads have seen a low number of tourists visiting the country. With the lifting of most sanctions by the Western countries, Iran's tourism industry is expected to recover within the next decade.
9. Slovenia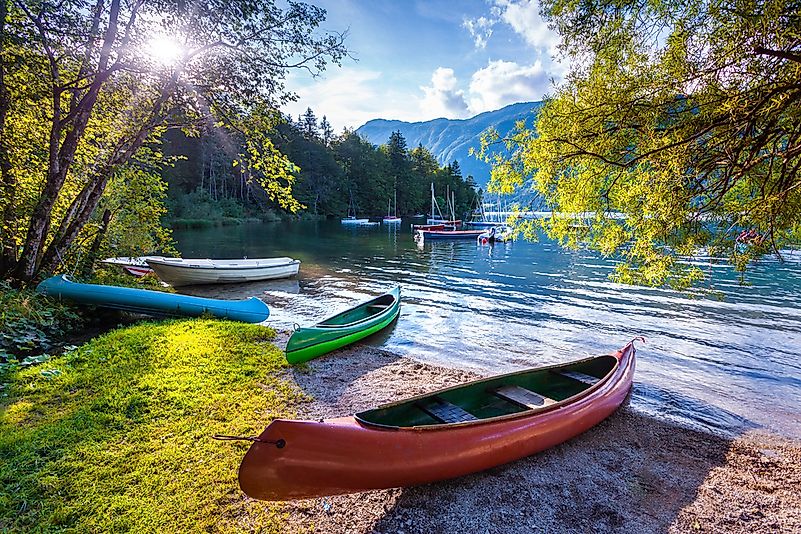 Slovenia offers a wide range of landscape that corresponds to its traditional regions. The capital Ljubljana is popular for the important Baroque and Art Nouveau buildings. Other important attractions in the country include Julian Alps, Soca Valley, Mount Triglav, and Postojna Cave which is Slovenia's most visited attraction. The challenges of restructuring the tourism sector, privatizing hotels, poor infrastructure, and lack of adequate travel agencies have discouraged many tourists from visiting the country. However, with the development of sustainable tourism by the government of Slovenia, there has been an upward trend in the number of tourists visiting the country since 2012.
8. Georgia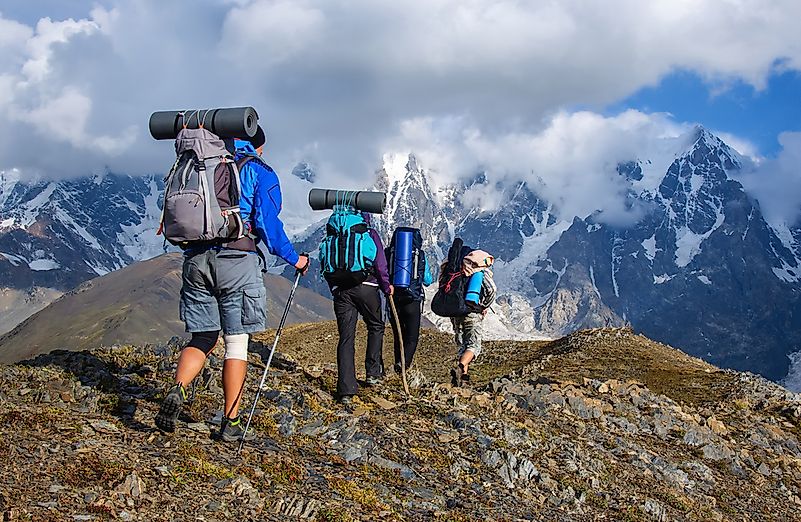 Tourism is an important sector of Georgia's economy. The country relies on international tourism which has rapidly grown over the last five years. In 2016, Georgia received about 6.3 million visitors, mostly from the neighboring countries. However, the country has a great potential to attract even more visitors. From the World Heritage Sites in Mtskheta to national museums and parks, Georgia has plenty to offer his visitors. Common sports that can be enjoyed by the visitors include skiing, snowboarding, and speed riding. Georgia's national landscape and protected areas offer various services such as birds watching and hiking. However, Georgia's tourism sector is yet to fully recover from a travel advisory that was in place in 2008 during and after the Russo-Georgian War.
7. Laos
Tourism is the fastest growing sector of Laos' economy. The sector is supervised by the Laos National Tourism Administration. With its dense forest, numerous limestone caves, and endless waterways, Laos is a dream destination for those who want to run away from the hustle and bustles of town activities. Laos natural landscape changes shades of green like a chameleon making it something to behold. Nature lovers can enjoy the wild side of the country and spot exotic animals such as elephants while culture lovers can explore the ancient temple and have a taste of Laos's spiritual life. The country has also retained most of its traditions that have disappeared with the development elsewhere in the region.
6. Anguilla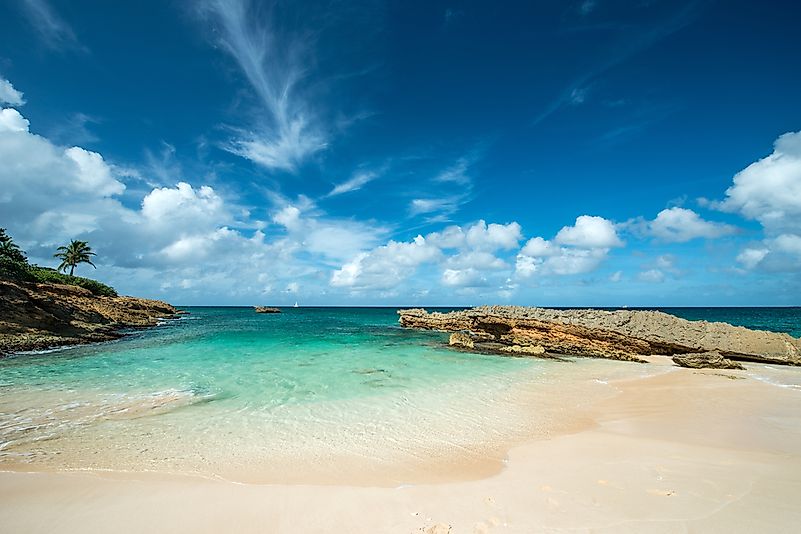 Anguilla is one of the lesser known "heavens" on earth. It has everything from beautiful white sand beaches to turquoise water, gentle breeze, and scenic bays. The island is dominated by a slow laid-back atmosphere that offers a slower pace of life. Anguilla has a rich and varied history that dates back to the settlement of the Amerindians and Arawaks who left a trail of rock art that is still being discovered in sites such as Fountain Cavern National Park. There are luxury hotel and private villas along the beaches to cater for the vacationers visiting the island
5. Lebanon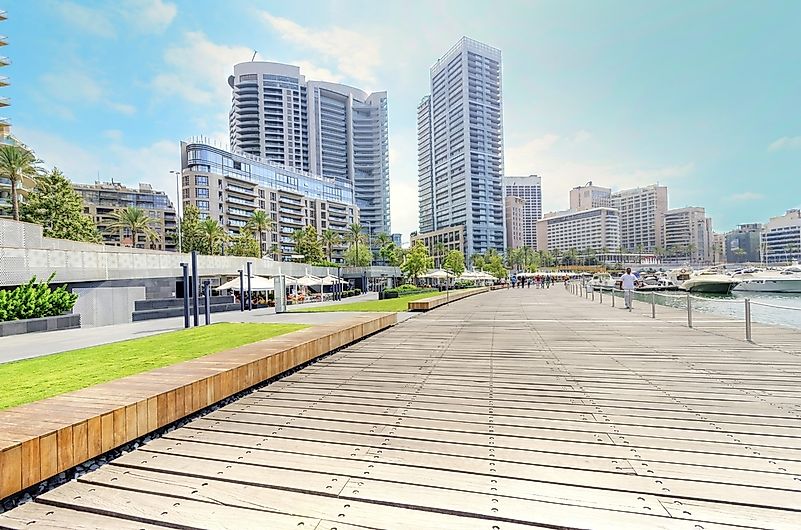 Tourism is a major is a major industry in Lebanon and has been a historically significant component in the local economy. Although Beirut was regarded as "Paris of Middle East," the Lebanese Civil War reduced its status in the continent. However, the diverse atmosphere and ancient history of Lebanon makes it an important destination. It offers plenty of ancient Roman Ruins, historic churches, and beautiful beaches. Tourists visiting the country also have an opportunity to enjoy the vibrant nightlife and the world-renowned cuisine. The return to peace and stability in the country may open door to more tourists and development of the tourism sector.
4. Bolivia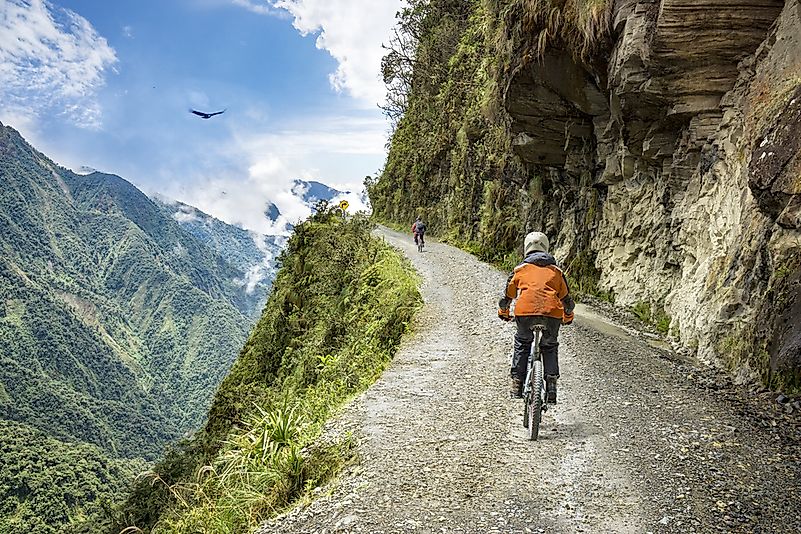 Bolivia is one of the highest and remote countries on earth. However, it offers a diverse mix of multi-ethnic cultural experience, beautiful landscape, and extreme adventure. Lake Titicaca is home to luxury resorts that are perfect getaways for families. The salt flat of Uyuni is one of the largest in the world. Other attractions in Bolivia include Madidi National Park which stretches from The Andes to Amazone, Yungas Road which is considered the most dangerous in the world, Tiwanaku, and the Carnaval de Oruro, one of the most popular cultural events in South America.
3. Uzbekistan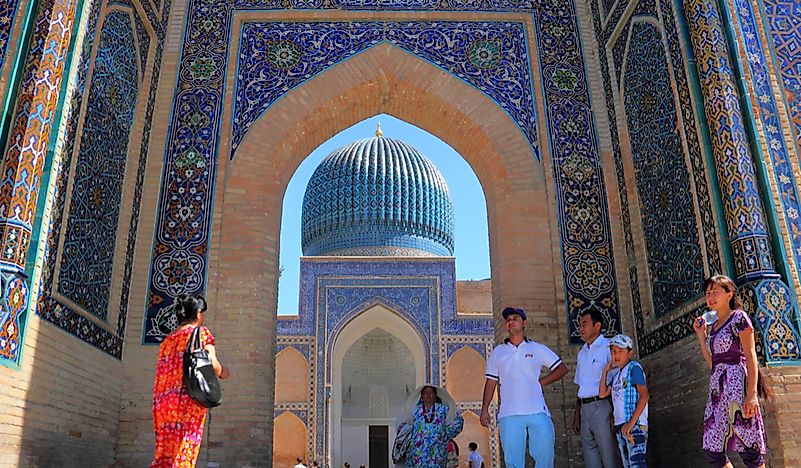 Uzbekistan has a great potential for tourism, having several historical, archeological, and natural treasures. Cultural tourism has thrived in the country since independence with Samarkand, Bukhara, and Khiva being the main destinations. Activities in Uzbekistan range from outdoor activities such as exploration of the rich religious and archeological history and rock-climbing. Uzbekistan has one of the most favorable climates in the Central Asia. Mountain lovers can enjoy mountaineering and rock climbing at the Great Chimgan peak of the Chatkal Range.
2. Sri Lanka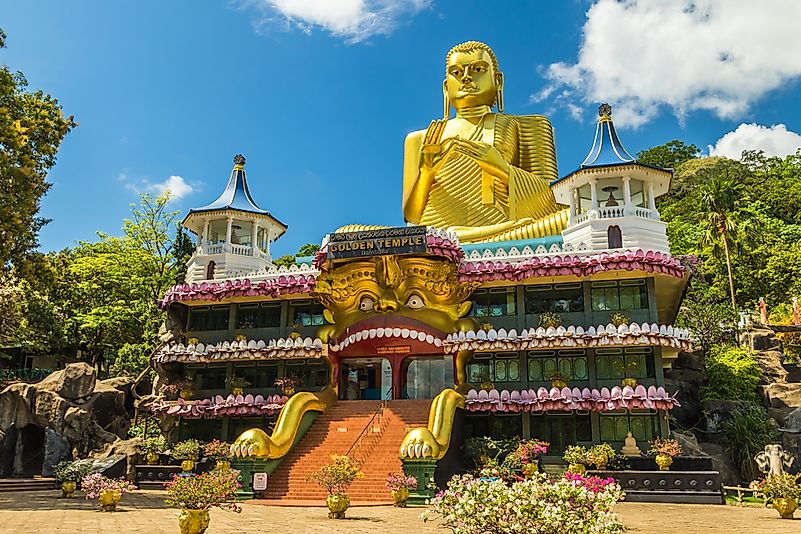 Its endless beaches, diverse culture, rolling surf, and flavorful food make Sri Lanka irresistible. Over 200 years of Sri Lanka's culture can be discovered in ancient sites where temples boast of magnificent details. Visitors looking to escape the tropical climate of the coast can enjoy cool temperatures on the hills as they marvel at the endless fields of green. There are tea plantations and rain forested peaks in some parts of the country that offer favorable trekking trails. Sri Lanka has dazzling white beaches that ring the island. The national parks in the country are home to leopards, water buffalos, and several species of birds.
1. Madagascar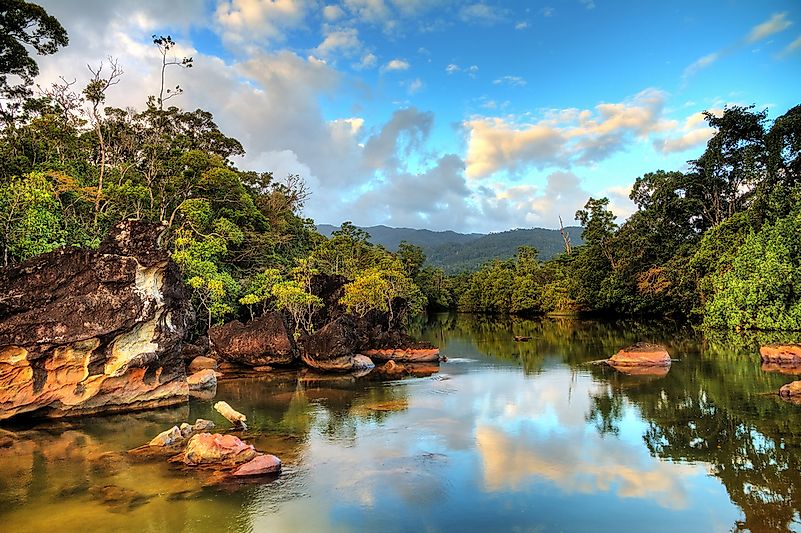 Although Madagascar's tourism has a high potential for growth, the sector is still underdeveloped. The country has been isolated from African landmass for over 150 million years, allowing for its wildlife to evolve in isolation. Madagascar is one of the most biologically diverse countries in the world, making it an international wildlife tourism and eco-tourism destination. The endemic wildlife and forest offer a unique attraction. The unique flora and fauna are matched by an epic landscape of incredible diversity including rainforest and desert. Madagascar has been a cultural melting pot for the various immigrants from the Indian Ocean, evolving into an intricate set of beliefs and rituals.
What are Underrated Tourist Destinations?
Some of the world's most underrated tourist destinations include Iran, Slovenia, Georgia, Laos, Anguilla, Lebanon, Bolivia and Madagascar.
About the Author
John Misachi is a seasoned writer with 5+ years of experience. His favorite topics include finance, history, geography, agriculture, legal, and sports. 
This page was last updated on March 11, 2019.
Citations
Your MLA Citation
Your APA Citation
Your Chicago Citation
Your Harvard Citation
Remember to italicize the title of this article in your Harvard citation.