Travel
Top Source Countries For Tourists To the Philippines
South Korea, the United States, and China are the three top source countries for tourists visiting the Philippines.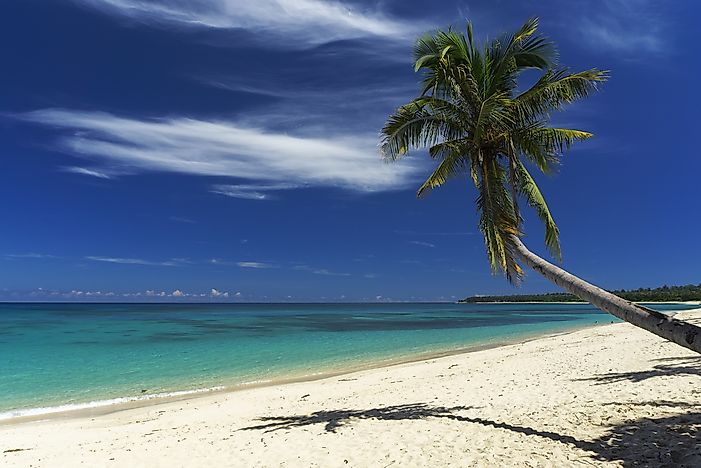 The travel and tourism industry of the Philippines generates approximately 10.6% of the national gross domestic product (GDP). This industry creates a number of jobs, employing 7.4 million people, or 18.8% of the workforce. This island nation has a high level of biodiversity and a wide range of ecosystems including mountains, beaches, rainforest, and marine areas.
Tourists visiting the Philippines have a variety of activities and attractions to participate in and see. Here is an analysis of the top source countries for tourists to the Philippines, as per data from the Philippines Department of Tourism.
Top Source Countries for Tourists to the Philippines
Six of the top 10 source countries for tourists to the Philippines are located in Asia. These countries are South Korea, China, Japan, Taiwan, Singapore, and Malaysia. This is likely due to the close proximity of these countries to the Philippines, making it relatively accessible.
The number one source country for tourists to the Philippines is South Korea. South Korea has held this position consistently since at least 2011. In 2016, over 1.47 million South Koreans visited and the number seems to continue growing. After only the first two months of 2017, 305,052 South Koreans had visited the country. The number of South Koreans visiting the Philippines has continuously increased since 2011, when only 925,204 South Koreans entered the country.
Coming in second behind South Korea is China, who is the second most common source country for visiting the Philippines. In the year 2018, 1,255,258 travelers from China visited the Philippines.
In third place is the United States. The US is the biggest provider of tourists to the Philippines outside of Asia.
Japan is in the fourth position, which is a decrease from its third place position it held from 2011 to 2015. In 2016, Japan sent a total of 535,238 tourists to the Philippines. In 2018, 631,801 Japanese tourists visited the Philippines.
The chart published below offers a look at the top 10 source countries for tourists to the Philippines.
Top Source Countries For Tourists To Philippines
| Rank | Country | Visitors |
| --- | --- | --- |
| 1 | South Korea | 1,587,959 |
| 2 | China | 1,255,258 |
| 3 | United States | 1,034,396 |
| 4 | Japan | 631,801 |
| 5 | Taiwan | 240,842 |
| 6 | Australia | 279,821 |
| 7 | Canada | 226,429 |
| 8 | United Kingdom | 201,039 |
| 9 | Singapore | 171,795 |
| 10 | Malaysia | 145,242 |
This page was last updated on September 9, 2019.
Citations
Your MLA Citation
Your APA Citation
Your Chicago Citation
Your Harvard Citation
Remember to italicize the title of this article in your Harvard citation.