States With the Largest Jewish Populations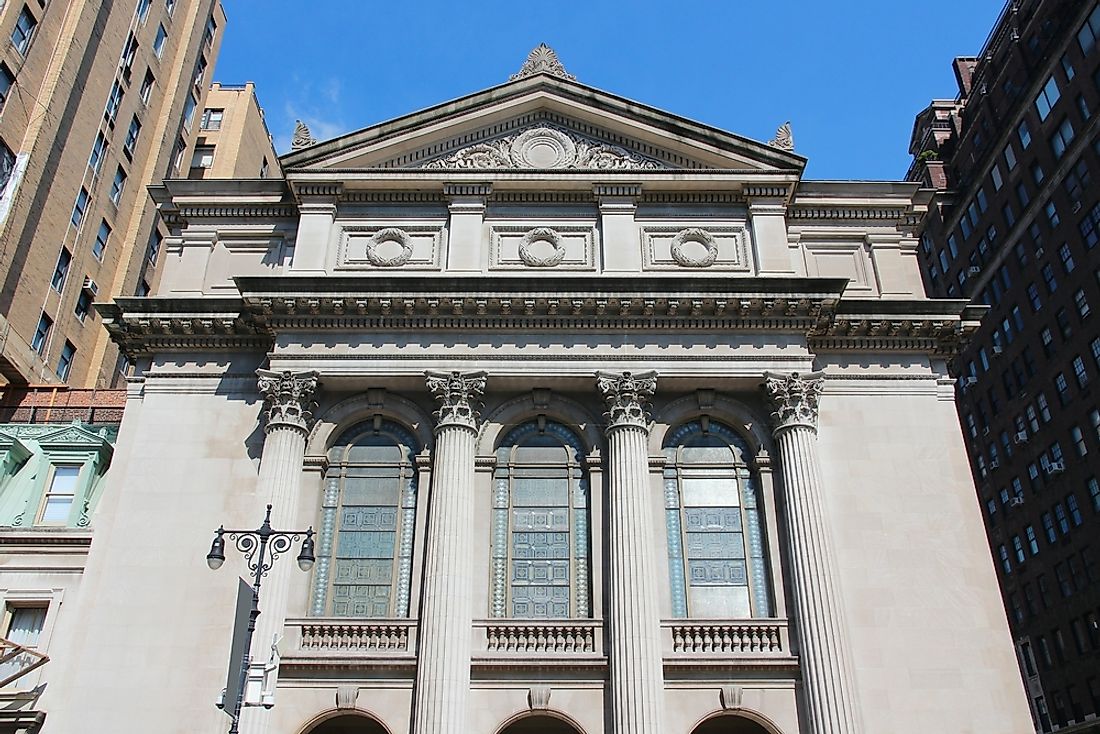 Christianity is the dominant religion in the United States accounting for about 70% of the religious landscape. Judaism is the second-largest religion in the country, however, it accounts for only 1.90% of the population. New York State has the largest Jewish population by percentage of the state's population at 7%, followed by New Jersey with 6%, and Washington, D.C. with 5%. The remaining states have population accounting for 3% or less of the state's population.
States With the Largest Jewish Populations
New York - 7%
New York State plays host to the largest percentage of people practicing Judaism at 7% of the state's population. The Jewish people have been living in New York since at least the year 1654. The first synagogue was established in New York in 1664. Approximately 1 to 2 million Jews are thought to live in New York City with a further 1 to 1.5 million in NYC's surrounding areas. Rockland County has the largest population in the state with Jews accounting for nearly 30% of the county's total population.
New Jersey - 6%
The state of New Jersey has the second largest concentration of Jews totaling 6% of the state's population. The state granted religious tolerance in 1665. Today, Jewish populations can be found in all 21 counties with Bergen County having the largest Jewish population.
District of Columbia - 5%
Washington, D.C. is home to a Jewish population accounting for 5% of the federal district's total population. Jewish settlement in the area dates back to the late 18th century. From 2013 to 2018, the Jewish community in D.C. rose from 215,000 to 300,000. 
History of Judaism in America
Judaism has been present in America since the mid-17th century. Sephardic Jews from Spain and Portugal arrived first followed by Ashkenazi Jews from Central and Eastern Europ. The Jewish population increased from approximately 200 to 300 in 1700 to 250,000 in 1880. Many were from modern-day Russia, Poland, Lithuania, Belarus, Ukraine, Moldova, Austria, Hungary, Romania, Italy, and Germany. 
States With the Largest Jewish Populations
| Rank | State | % Identifying as Jewish (Source: PEW) |
| --- | --- | --- |
| 1 | New York | 7% |
| 2 | New Jersey | 6% |
| 3 | District of Columbia | 5% |
| 4 | Connecticut | 3% |
| 5 | Delaware | 3% |
| 6 | Florida | 3% |
| 7 | Maryland | 3% |
| 8 | Massachusetts | 3% |
| 9 | Arizona | 2% |
| 10 | California | 2% |
| 11 | Illinois | 2% |
| 12 | Maine | 2% |
| 13 | Nevada | 2% |
| 14 | New Hampshire | 2% |
| 15 | Oregon | 2% |
| 16 | Vermont | 2% |
| 17 | Colorado | 1% |
| 18 | Georgia | 1% |
| 19 | Indiana | 1% |
| 20 | Michigan | 1% |
| 21 | Minnesota | 1% |
| 22 | North Carolina | 1% |
| 23 | Ohio | 1% |
| 24 | Pennsylvania | 1% |
| 25 | Rhode Island | 1% |
| 26 | South Carolina | 1% |
| 27 | Tennessee | 1% |
| 28 | Texas | 1% |
| 29 | Virginia | 1% |
| 30 | Washington | 1% |
| 31 | West Virginia | 1% |
| 32 | Wisconsin | 1% |
| 33 | Alabama | < 1% |
| 34 | Alaska | < 1% |
| 35 | Arkansas | < 1% |
| 36 | Hawaii | < 1% |
| 37 | Idaho | < 1% |
| 38 | Iowa | < 1% |
| 39 | Kansas | < 1% |
| 40 | Kentucky | < 1% |
| 41 | Louisiana | < 1% |
| 42 | Mississippi | < 1% |
| 43 | Missouri | < 1% |
| 44 | Montana | < 1% |
| 45 | Nebraska | < 1% |
| 46 | New Mexico | < 1% |
| 47 | North Dakota | < 1% |
| 48 | Oklahoma | < 1% |
| 49 | South Dakota | < 1% |
| 50 | Utah | < 1% |
| 51 | Wyoming | < 1% |