The Black Lives Matter movement had been slowly building strength, until everything broke loose in 2020. Now, there is the possibility for real change that could have lasting effects. Demands and protests for social reform are nothing new, but many in the United States have benefitted from significant leadership by past presidents. Looking at the facts, it is interesting to see which US Presidents did the most to improve Black rights throughout the course of American history.
Abraham Lincoln (1861-1896)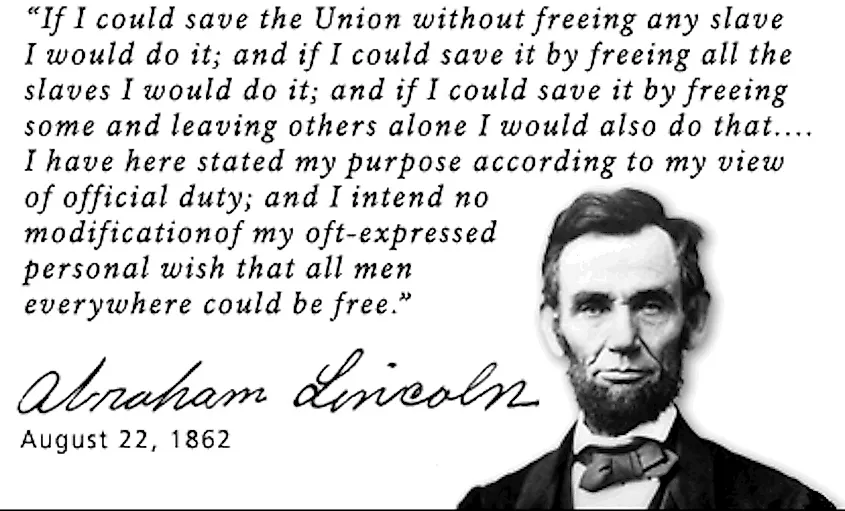 President Lincoln is thought by many to have been a civil rights champion. According to Columbia University professor of history Eric Foner though, this was not always true. Before the Civil War Lincoln did not support civil and political rights for Blacks. Lincoln felt that slavery was morally wrong, but he was not an abolitionist. He did not believe that Whites and Blacks were entitled to the same political and social rights; in an 1858 political debte, he accused his opponent of supporting "negro equality."
Lincoln's 1862 Emancipation Proclamation was written for military reasons, when he realized that freeing the slaves would strengthen the Union and weaken the Confederacy. The Proclamation did not apply to all of the states, such as Missouri, Maryland, Kentucky, and Delaware, but it was a major turning point of the Civil War and a key document for abolishing slavery.
Franklin D. Roosevelt (FDR) (1933-1945)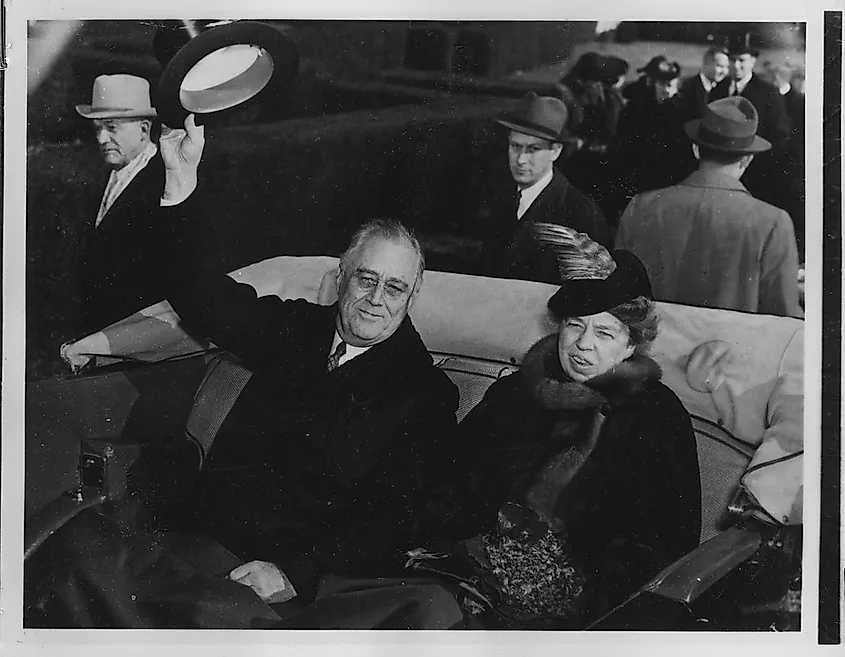 FDR and his wife Eleanor Roosevelt both advocated for racial justice and equal rights. When he was president, large numbers of African Americans had moved to northern states, creating an important constituency. The NAACP had also gained power, and had made federal anti-lynching legislation one of their major priorities.
FDR issued his Executive Order 8802 in 1941, and this established Fair Employment Practices Committee (FEPC). FEPC stipulated that the federal government was prohibited from hiring people "based on their race, color, creed, or national origin." This helped millions of African Americans get better jobs and wages.
John F. Kennedy (JFK) (1961-1963)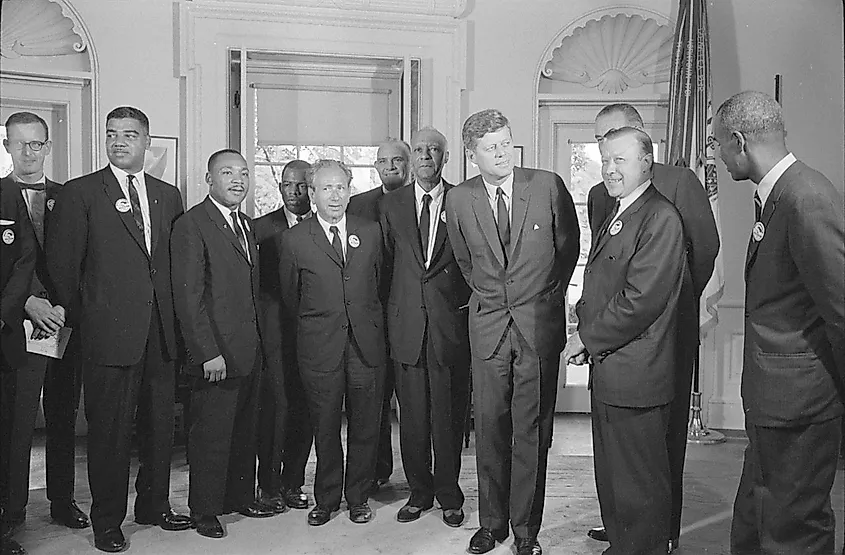 Kennedy was in office during the Civil Rights Movement, and he advocated for equal rights. He appointed Blacks to his administration, and named Thurgood Marshall to the Second Circuit Court of Appeals in New York. Some critics say JFK was not fully committed, but after a peaceful anti-segregation protest in Birmingham became violent in 1963, JFK was forced to take action. On June 11, 1963, he delivered a televised address, stating his plans for new civil rights legislation. He described how it would include equal access to voting and public facilities, plus support to desegregate schools. Unfortunately, he was assassinated before his plans went through.
Lyndon B. Johnson (1963-1969)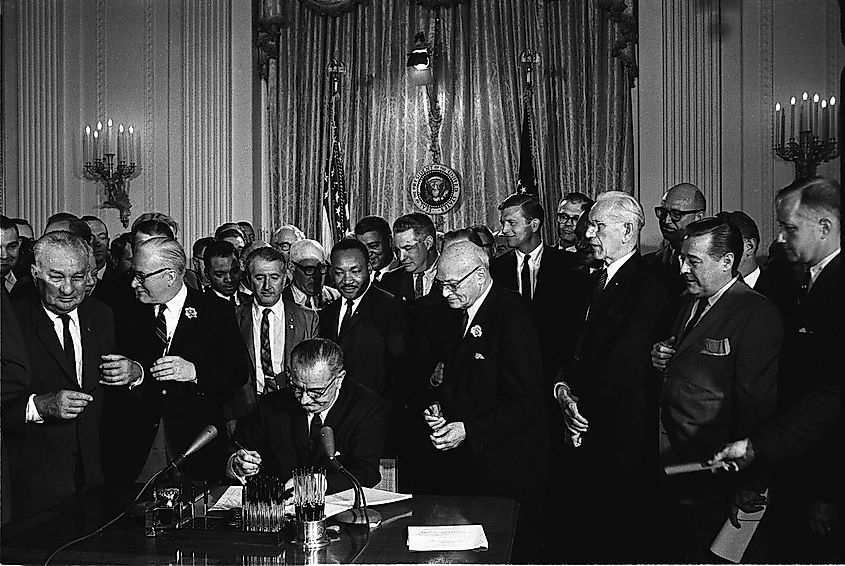 After Kennedy's assassination, Johnson was sworn in as president. One of the first things he did was to push for the passage of the 1964 Civil Rights Act, which he said would "honor President Kennedy's memory." The 1965 Voting Rights Act also passed under his presidency; these two laws abolished Jim Crow and made the United States a true democracy. Johnson also eliminated racist immigration restrictions.  
Barack Obama (2009-2017)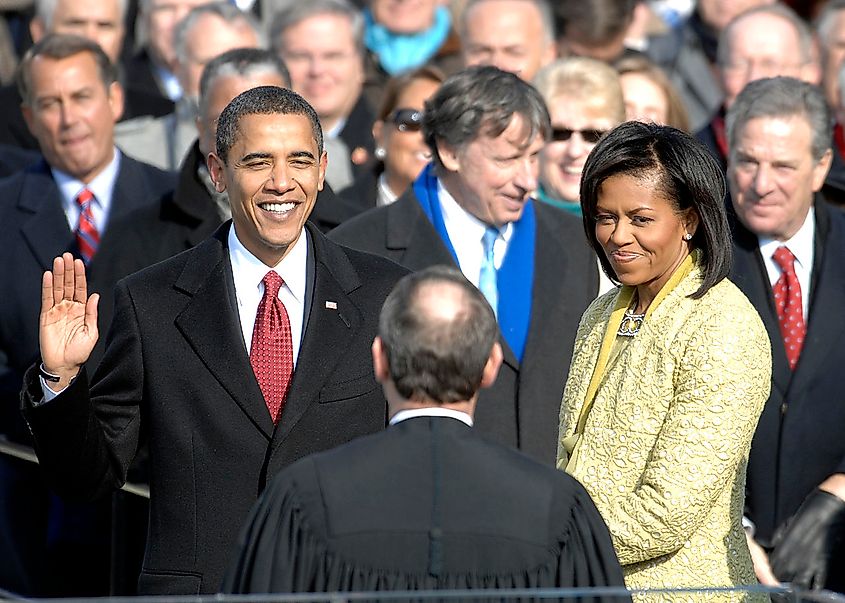 When Barack Obama was elected, it was a victory for Black Americans and a landmark achievement. Throughout his two terms, he signed policies that helped U.S. citizens, including African Americans. These include making colleges more affordable and accessible, eliminating fees on Small Business Administration loans, and removing barriers that prevented people from finding jobs. He also won a victory for passing Obamacare, which has reduced the number of uninsured Americans.
Obama's "My Brother's Keeper" initiative was introduced in 2014, and was designed to improve the lives of young black men. This is not federally-funded government program, but provides healthcare resources, career training, and other services.