Barack Obama, 44th President Of The United States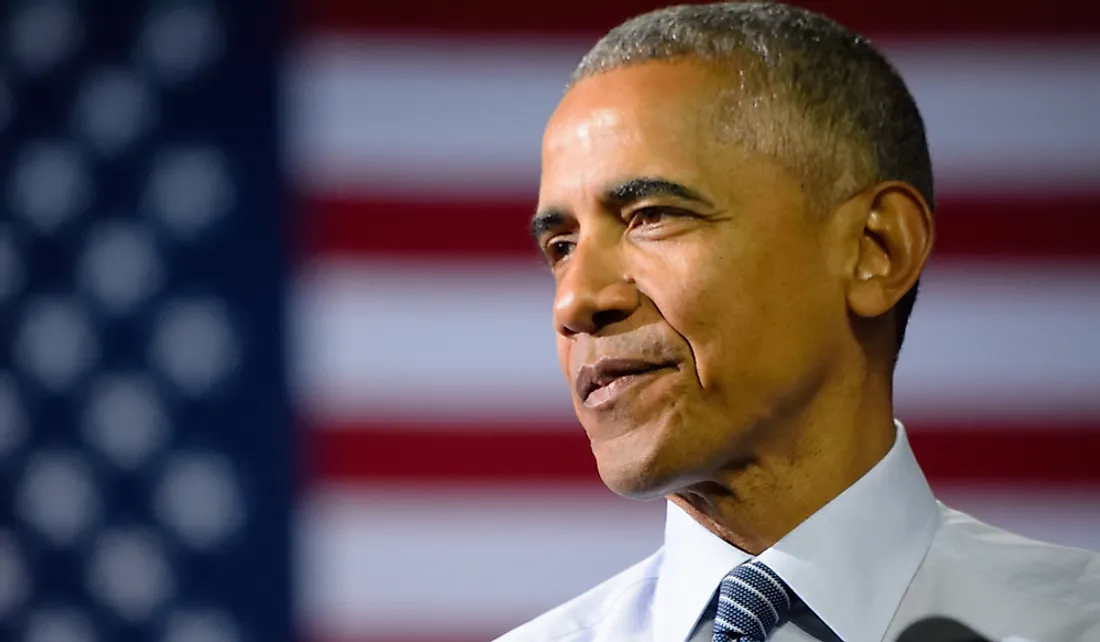 Born Barack Hussein Obama II, Barack Obama was the 44th president of the United States and led the nation between 2009 and 2017. Obama, who is an attorney in politics, is a Democrat who served in several positions before becoming the president. For example, just before his historic election, he was working for Illinois in the state Senate. Born in 1961 in Honolulu, Hawaii, he took over the presidency from George W. Bush and was succeeded by Donald Trump, who is the incumbent US President. Barack Obama will forever be a pivotal figure in the history of the US as he is the first African American to lead the country in the capacity of president.
Early Life
Obama was born in Honolulu, Hawaii on August 4, 1961, to Ann Dunham and Barack Obama Sr. Between six and ten years old, he attended local schools in Indonesia before returning to Honolulu in 1971 to stay with his grandparents and attended a college preparatory school known as Punahou School. After graduation from high school, Obama moved to Los Angeles where he joined Occidental College. In 1981, he made the transfer to Columbia University in New York City where he studied political science with a focus on international relations as well as English Literature. Eventually, he graduated in 1983 with a Bachelor of Arts degree. Immediately after, he spent a year working for the Business International Corporation as both a writer and researcher. In 1985, he spent three months at the New York Public Interest Research Group as a project coordinator.
Political Career and Presidency
Aside from the above two jobs, Obama worked in a number of other places before kicking off his political career. He built a name for himself as a civil rights attorney and occupied some key positions such as the chairperson of the Chicago's Annenberg Challenge board of directors. However, before completing his tenure as the chairperson, he was elected into the Illinois Senate in 1996. In November 2004, he quit his position in the Illinois Senate after being elected to the national Senate.
During his time in the US Senate, he managed to achieve a number of things. One of the most notable achievements was the championing of the Democratic Republic of the Congo Relief, Security, and Democracy Promotion Act. George Bush, who was the president at the time, signed the act in December 2006. Obama's aspirations drove him to declare his candidacy for the president of the US in February 2007. In the 2008 election, he won the election together with his running mate, Joe Biden. He was sworn in on January 20, 2009, in Washington, D.C.
Presidential Legacy
Aside from being the first African American, he will be remembered for a number of landmark acts. These acts range in all the major sectors of the nation such as healthcare, the financial sector, the military and the war on terror, foreign policy, and many other things.
Barack Obama, 44th President Of The United States
| Party Affiliation | Democrat |
| --- | --- |
| Birthplace | Honolulu, Hawaii |
| Date of Birth | August 4th, 1961 |
| Date of Death | Still Living |
| Start of Term | January 20th, 2009 |
| End of Term | January 20, 2017 |
| Vice President | Joe Biden |
| Major Conflicts Involved In | Iraq War; War on Terror |
| Preceded by | George W. Bush |
| Succeeded by | Donald Trump |
| First Lady | Michelle Obama |