The campaign for African American rights in the United States has evolved over the years, first getting widespread attention after World War II. Also called the Civil Rights Movement, it took hold in the 1940s and 1950s when the NAACP challenged discrimination in public recreational facilities, segregation, and restrictive covenants in transportation and housing. In 1954, the U.S. Supreme Court outlawed public school segregation, but white citizen councils down South fought back, using economic pressures, legal maneuverings, and, sadly, violence. There is a long road still ahead for African American justice and equality.
Martin Luther King, Jr.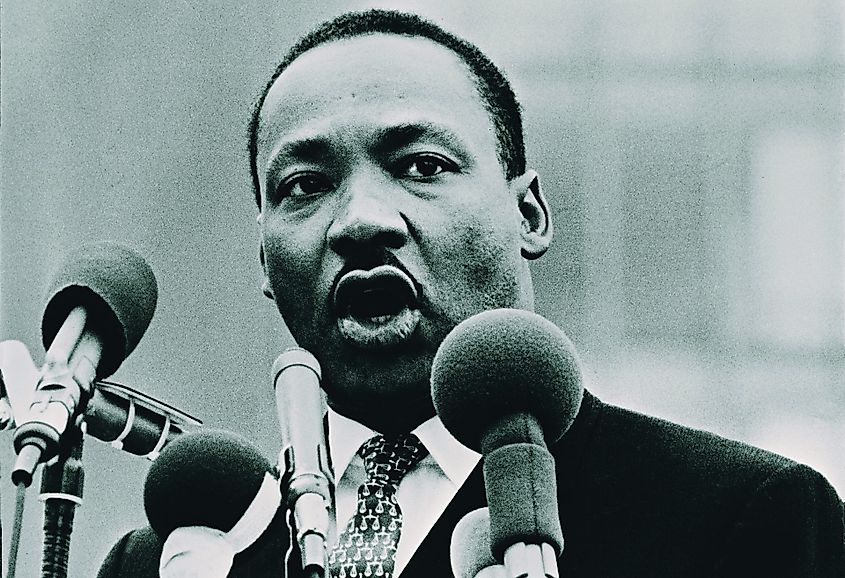 Martin Luther King, Jr.'s (MLK) first significant success was the 1955-56 bus boycott in Montgomery, Alabama. This nonviolent protest began when Rosa Parks refused to give her seat to a white passenger on a segregated bus. In 1956, the Supreme Court ruled that segregation of public transportation was unconstitutional. This led to the Southern Christian Leadership Conference in 1957, which Reverend King helped establish.
The Reverend's other major accomplishments included leading sit-ins and marches in Birmingham, Alabama, and Washington, D.C. He was awarded the Nobel Peace Prize in 1964 when he was just 35 and donated his prize money to the Civil Rights Movement.
Post-MLK
Black Power leader Malcolm X founded the Organization of Afro-American Unity in the early 1960s but was assassinated in 1965. MLK fell to the same fate in 1968. After the Vietnam War, black politicians made some gains on local and national levels as the years passed, but racism and discrimination against blacks remain in the fabric of U.S. society up until this day. There are many organizations that fight against this, and one of the newer ones is #BlackLivesMatter.
Trayvon Martin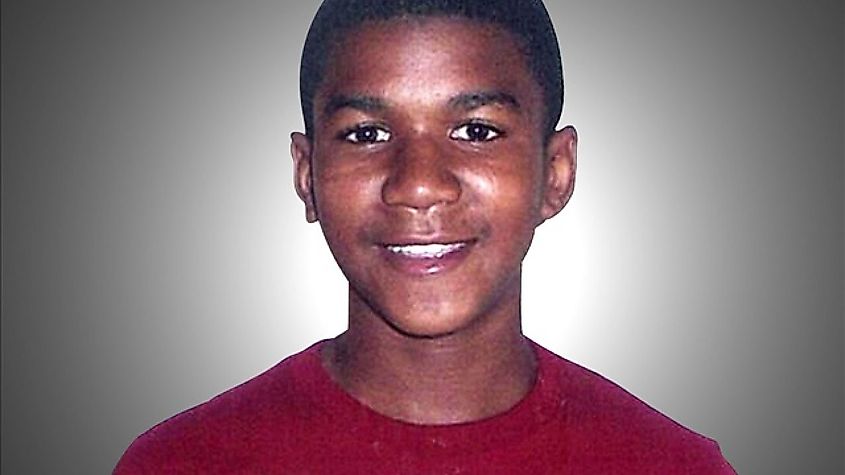 On February 26, 2012, a 17-year old African American boy, Trayvon Martin, was walking home when he was fatally shot by neighborhood watch volunteer George Zimmerman, who is white and Hispanic. Zimmerman stated that he was acting in self-defense, but the nation protested in anger. There were no eyewitnesses, but Zimmerman did have cuts on his head and a bloody nose. He was charged with second-degree murder, and a high-profile trial followed. He was later acquitted of all charges.
Three Strong Women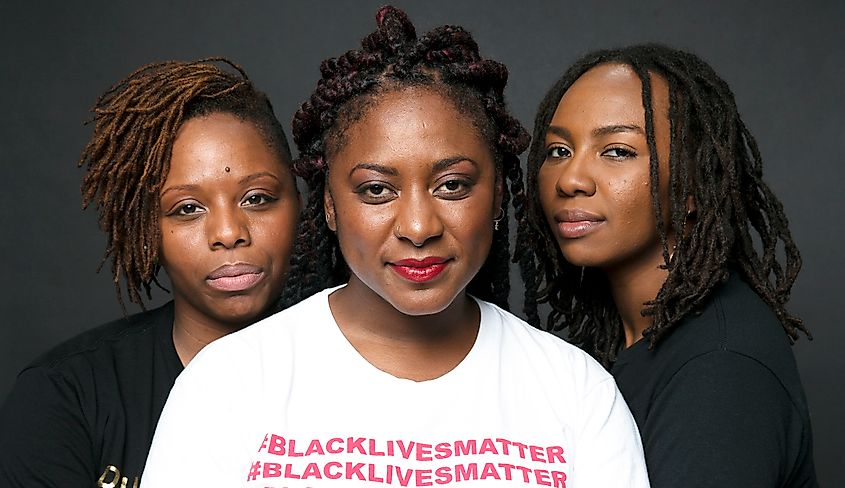 #BlackLivesMatter (BLM) was formed in 2013 in response to Zimmerman's acquittal. This Black-centered political movement is the brainchild of three women: Alicia Garza, Patrisse Cullors, and Opal Tometi. It has grown into a global organization, the Black Lives Matter Foundation. It is based in the United States, Canada, and the United Kingdom.
According to their website, their mission is to "eradicate white supremacy and build local power to intervene in violence inflicted on Black communities by the state and vigilantes." They work to improve Black lives by stopping violent acts and advocating for Black innovation, imagination, and joy. This is done through political and ideological intervention, with a focus that also includes women, and members of the LGBTQ+ as well as all others who were not represented by other organizations. #BlackLivesMatter does not have a central structure of a hierarchy and works through local chapters. The organizations regularly hold protests to combat police brutality, inequality, racial profiling, and killings of blacks.
Ferguson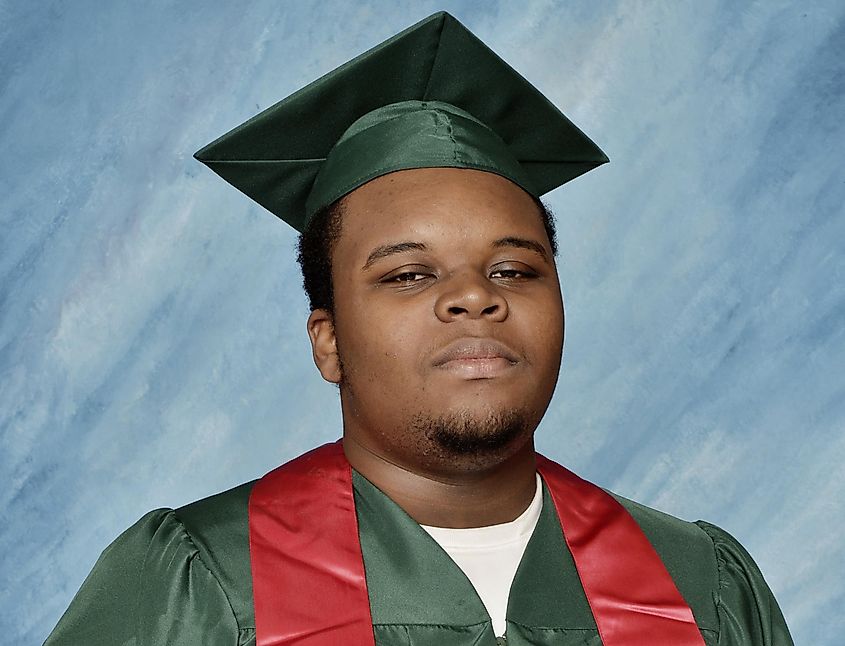 #BlackLivesMatter had a significant presence in August of 2014 after an unarmed black teenager was shot and killed by a white police officer in Ferguson, Missouri. Eighteen-year-old Mike Brown had allegedly stolen a pack of cigarillos from a shop and pushed a store clerk. The police officer who responded stopped Brown and a friend, and there was an altercation. Although reports vary, the officer's gun was fired; the incident was filmed on CCTV.
Brown's death created a nationwide controversy, and The Black Life Matters Ride took place the following Labor Day weekend. More than 600 people participated. On June 3, 2020, KMBC News reported that Ferguson elected their first black female mayor, Ella Jones.
2018-2019
BLM participated in two critical events in 2018. That June, activists gathered at the San Diego, CA border to protest the inhuman treatment of refugees and migrants who were seeking asylum in the United States. In September, BLM marked the sixth-month anniversary of Stephon Clark's murder with 175 caskets. This event included members of the NAACP, Immigration Coalition, BSU Sacramento City, and other organizations.
 In February of 2019, BLM joined a group of almost 60 celebrities plus human rights organizations to get Shéyaa Bin Abraham-Joseph released. Their actions were aimed at the alleged targeting of Black immigrants. Abraham-Joseph was being detained by Immigration Customs and Enforcement.
George Floyd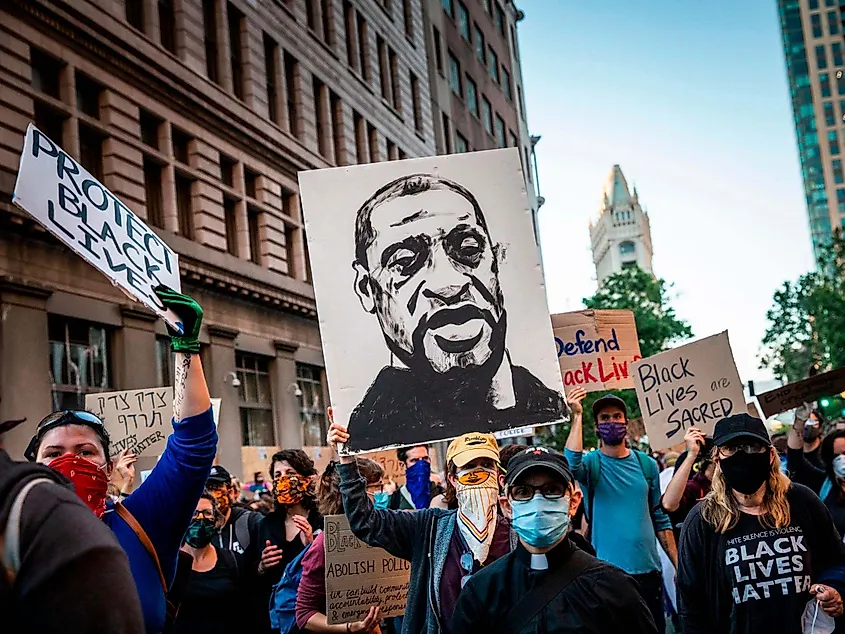 After George Floyd was killed on May 25 in Minneapolis, protests erupted in different countries, and along with countless others, BLM members took to the streets. Demonstrators gathered at London's Hyde Park and marched towards Victoria Station, and others were at Trafalgar Square, kneeling in solidarity. Additional demonstrations took place in Berlin, Paris, Dublin, Amsterdam, and of course, the U.S.
Signs reading "Black Lives Matter" and "Racism is a Pandemic" could be seen everywhere. While most of the protests started out peacefully, many degenerated into riots, with violence, arson, and widespread looting. Major U.S. cities have had to set up curfews; others have called in the National Guard. A Las Vegas police officer was shot on June 2 and is in grave condition. There have been several deaths reported as well:
A 77-year-old retired St. Louis police captain was shot and killed by looters at a ransacked pawn shop on June 2
Two people were killed in Indianapolis while protests were going on. One was former Indiana University lineman Chris Beaty.
A 21-year-old Detroit man was shot and killed in downtown Detroit after someone fired into a vehicle during protests. According to the police report, some opened fire and then ran off.
Dozens of other incidences like this are flooding the media, and many calls for peaceful protests are being ignored. On June 2, a social media post claimed that "Black Lives Matter riots" would be taking place in Fresno, California. Black leaders there spoke out to let people know this was fake.
In light of what happened and the ongoing protests, #BlackLivesMatter has a new goal, a "national defunding of police." They are calling for people to advocate for investing in communities and resources to help Black people "not only survive but thrive."