National Economies Most Reliant Upon Textiles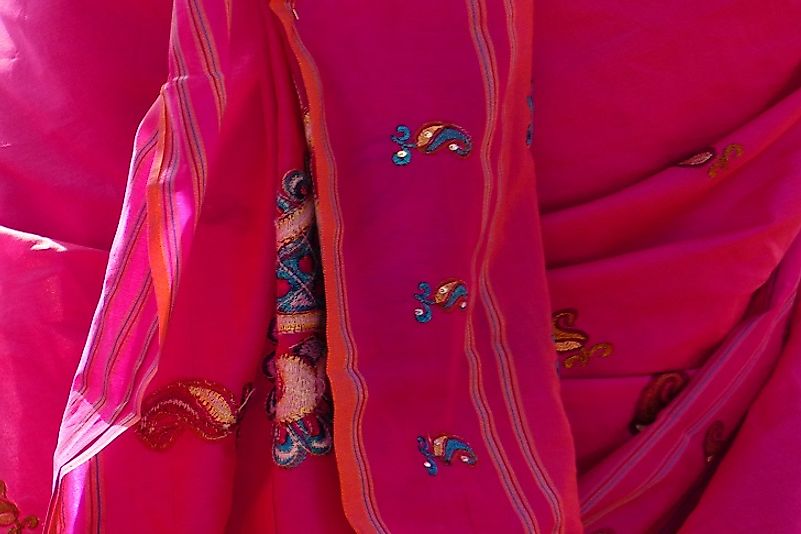 Textiles are extremely important fixtures in our modern economy and, in developed countries, the amount of clothing owned by each person can be immense. This is brought on by consumerist cultures combined with societal pressures, people feeling the need to own clothing specific to each different type of activity they do, and fashion. Clothing is both functional and cultural, and a person's appearance is an extremely important component of the first impressions they make, and a major aspect of someone's appearance is how he or she is dressed. Textiles are not only used for clothing and as cultural symbols, but their production can also be very economically important as well. The following countries are the top ten producers of textiles, relative to the total amount of manufacturing value produced in each respective country, expressed as a percentage.
10. Romania (11%)
Eleven percent of Romania's manufacturing value is sourced from the textile industry. The products out of Romania are not only functional but some of them are also beautiful cultural pieces. These pieces use Eastern European patterns, many of which contain geometrical sequences.
9. Bulgaria (13%)
Bordering Romania to the south, 13% of Bulgaria's manufactured product volumes are from textiles. The Eastern European style is as distinctive in Bulgarian textiles as it is in Romanian ones, with many of them having detail-oriented geometric patterns. In Bulgaria especially, these are commonly seen juxtaposed against whimsical floral designs.
8. Mongolia (14%)
The eighth largest country producing textiles relative to their total manufacturing output is Mongolia, with 14% of their manufactured goods' value falling into this category. Mongolia's cultural textiles have bold patterns and bright colors, reflecting the bold and colorful landscapes of Mongolia itself, and the heritage of its people.
7. Vietnam (15%)
In Vietnam, 15% of their manufactured goods' value are in textiles. These textiles have bright colors, and are often striped or have other geometric patterns.
6. Hong Kong, SAR of China (16%)
Sixteen percent of Hong Kong's manufacturing value is in the textile sector. Most of Hong Kong's production takes place in warehouses and, though they do have some embroidery, very little of their production is culturally related. Instead, must is made to suit Western tastes.
5. Moldova (16%)
At 16%, Moldova has the fifth highest proportion of textile production relative to other manufacturing. Moldova's cultural textiles are distinctive in their geometric and intricate borders, typically against a backdrop of plainer fabric.
4. Eriterea (16%)
A small country on the coast of the Red Sea in Eastern Africa, 16% of Eritrea's manufacturing is in textiles. With bright colors and bold and free designs, Eritrea's textiles are both stunning and unique.
3. Macao, SAR of China (25%)
Macao, or Macau, located just across the water to the west of Hong Kong, has sourced 25% of its manufacturing production value from textiles. These textiles are less decorative and more functional than many of the others seen in the previously listed countries.
2. Albania (30%)
Albania lies just north of Greece along the Adriatic Sea. At 30%, Albania has the second highest percent of textile production relative to other forms of manufacturing. After overcoming the political instability following the fall of socialist republics throughout Central, Eastern, and Southern Europe in the 1990s, Albania's economy has been slow in its resurgence. Nonetheless, the production of textiles allows for a great deal of Albanians to find work.
1. Mauritius (32%)
Mauritius is an African island country located east of Madagascar in the Indian Ocean. As the country with the highest contribution of textiles to total manufacturing production, 32% of the value added sourced from products made in Mauritius are from textiles. The textiles produced in Mauritius often have bright colors, many with plant and animal patterns reflecting the tropical island climate. Alongside sugar processing, textiles have dominated the Mauritian economy for some time now.