With so many hotels and resorts competing for hard-earned traveler dollars, some providers look for different ways to attract business. Hence the proliferation of theme hotels, which stand out from the pack because of their distinctiveness. They can be quirky, fun, or upscale, or in categories all by themselves.
This list includes lodgings in different parts of the country, with features that appeal to adults, kids, or both, in different price ranges. Although they do not guarantee the best hotel stays of your life, each one will be a memorable experience.
7. The Clown Motel, Tonopah, NV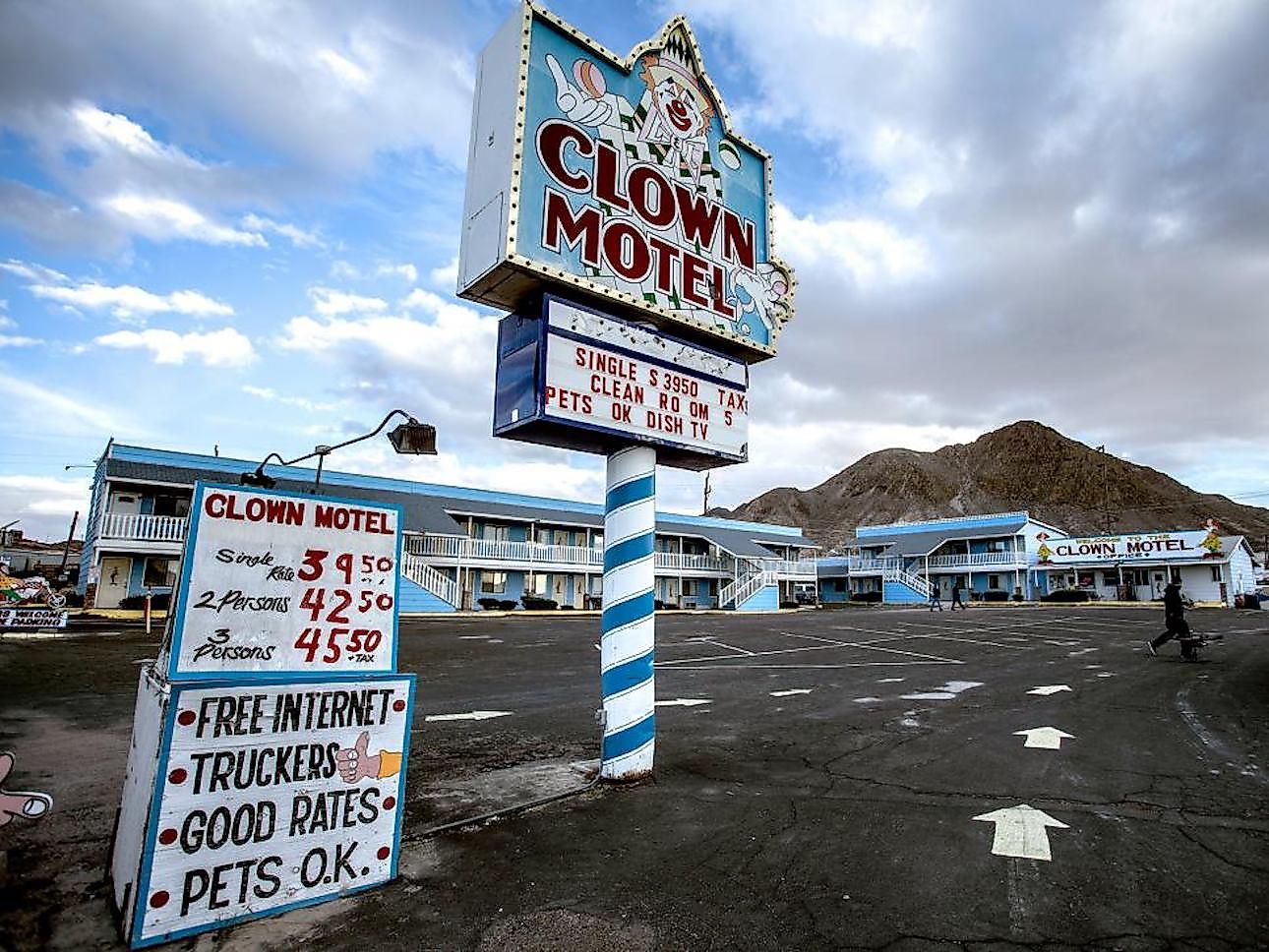 Described as "kitschy" and "offbeat," this budget-friendly 31-room motel is close to a historic cemetery, and houses more than 600 clown figurines and images. It is located in the desert between Reno and Las Vegas, and can be a bit scary for people who are afraid of clowns – and ghosts!
6. Dog Bark Park Inn, Cottonwood, ID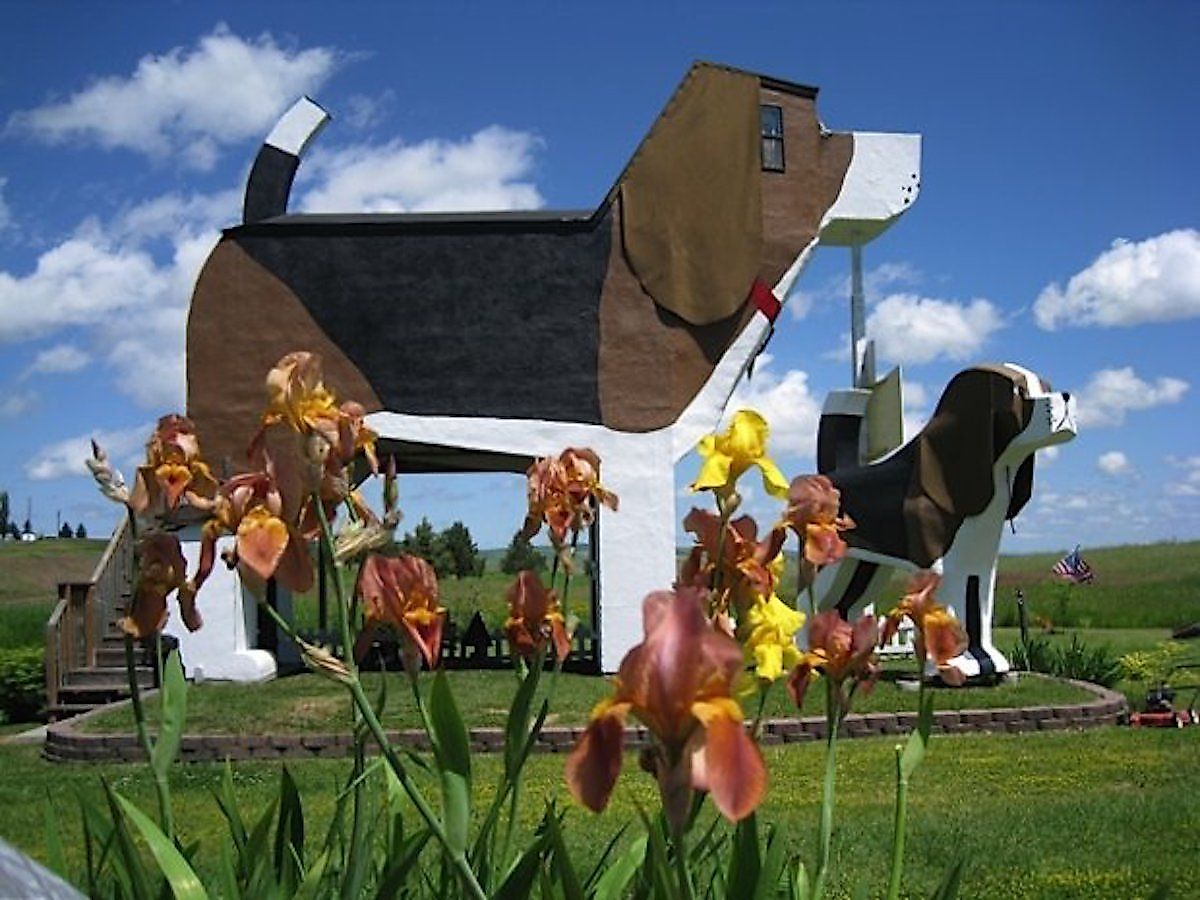 Yes, this hotel is shaped like a beagle. It is owned by a married couple, both artists, who opened it in 1997 in Cottonwood, Idaho. It is decidedly a low-key bed and breakfast, without high-tech accoutrements (but it does have a chainsaw art gallery!). Pets are welcome (for an additional fee).
5. Winvian Farm Cottages, Litchfield Hills, CT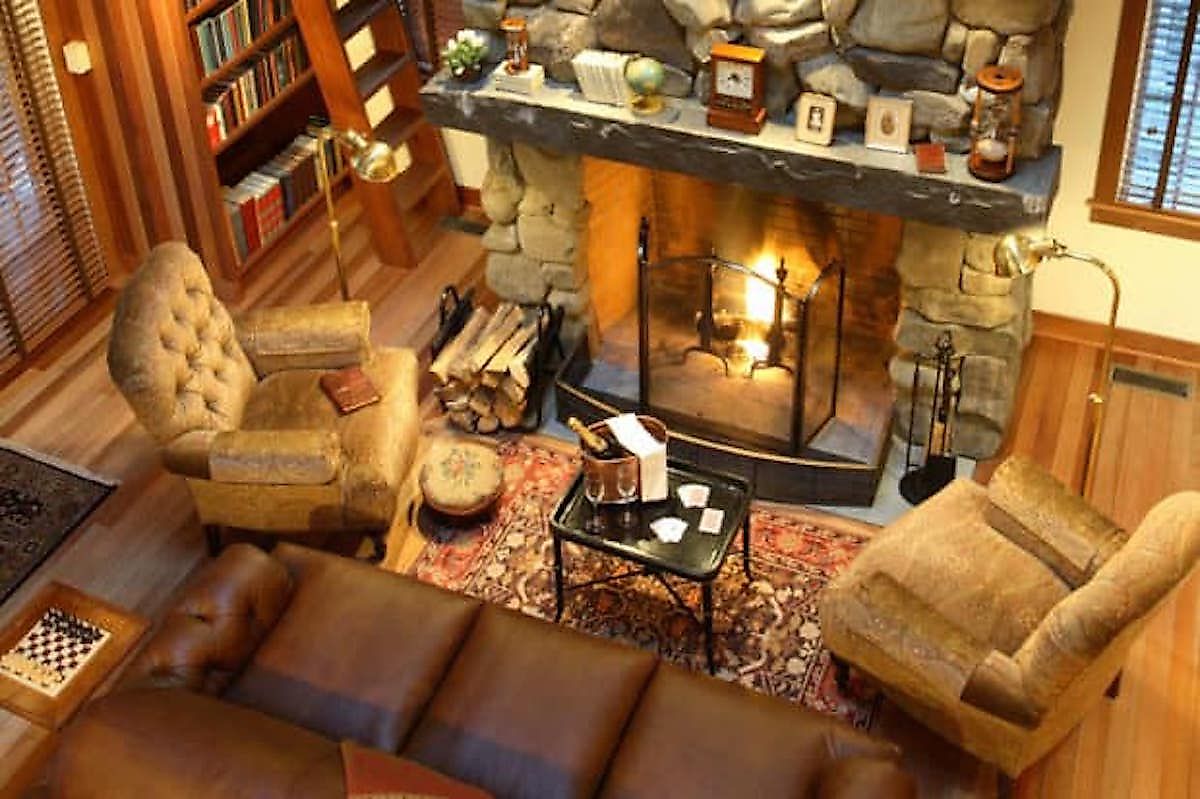 Winvian's is set on 113 acres in Northwest Connecticut, surrounded by beautiful lakes and woods. Each of the property's 18 separate cottages each has its own theme, created by a group of 15 different architects. They have luxury amenities, like wet bars, patios, and fireplaces, and the famous "Helicopter Cottage" resembles the inside of an airline hangar. There is also an on-site restaurant for guests that offers farm-to-table dining and a wine cellar.
4. The Eloise Suite – The Plaza, New York City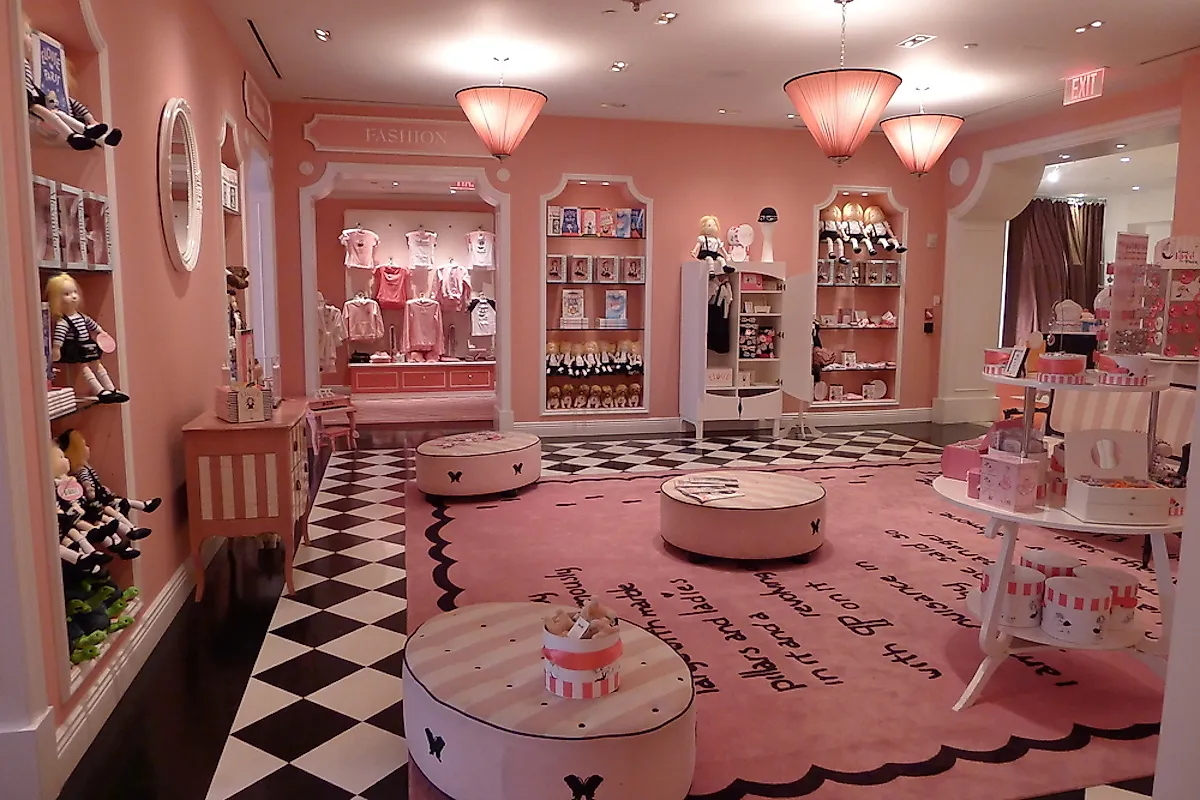 Fashion designer Betsey Johnson created the interior of this suite, based on the children's Eloise book series. It is on the hotel's 18 floor, and has an Eloise bed with a sparkly pink headboard. Guests are also treated to an Eloise robe, an afternoon tea, a $100 gift card for the Plaza's Eloise Shop, and other perks.
3. Madonna Inn, San Luis Obispo, CA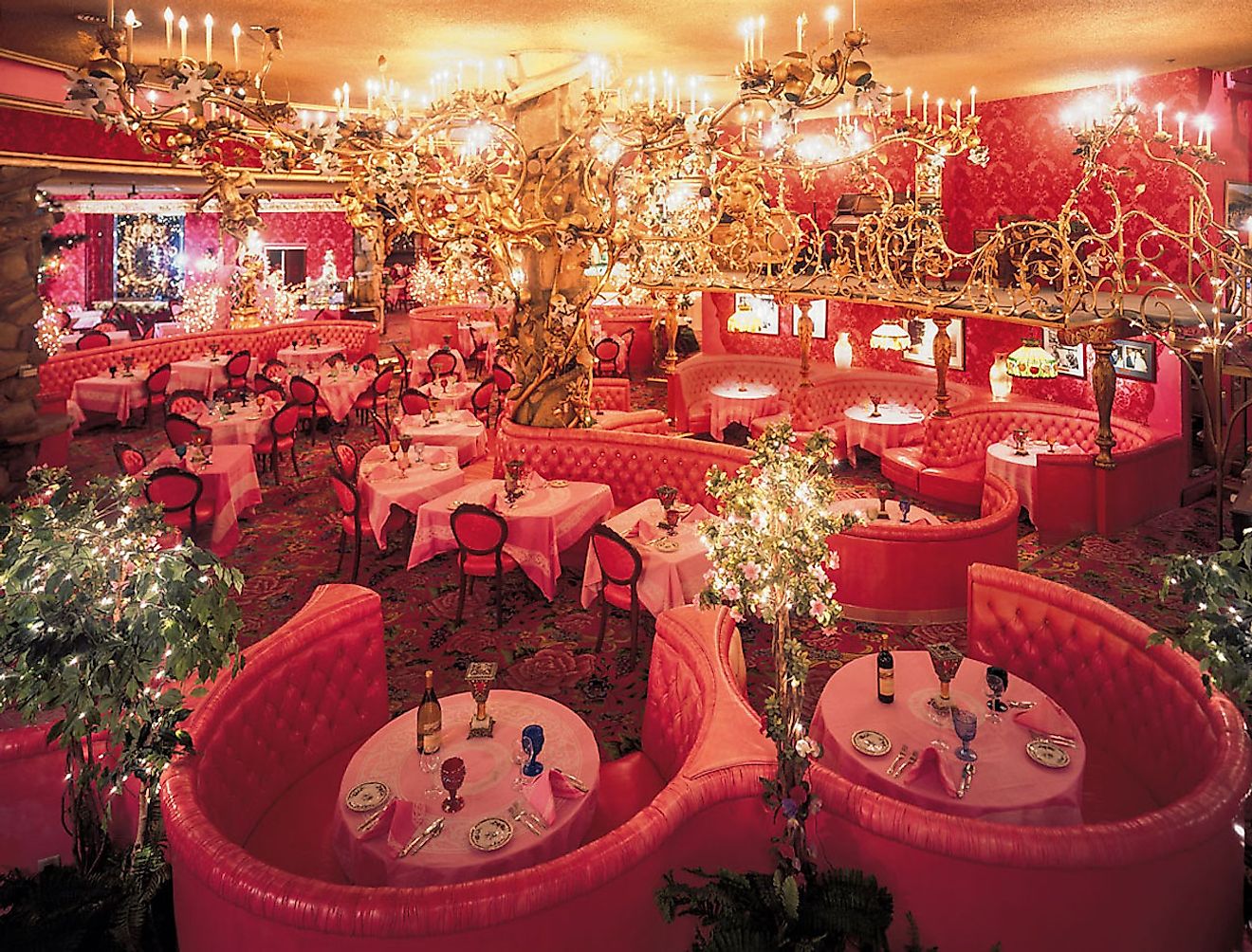 This legendary, over-the-top hotel is a must-see for anyone who likes campy western romance. Alex Madonna and wife Phyllis opened this hotel in 1958, and every one of its 110 rooms have a unique theme and design. The overall theme here is eclectic and gaudy, and some of the most famous rooms are the Floral Fantasy and the Caveman Suite.
2. Beckham Creek Cave, Parthenon, AR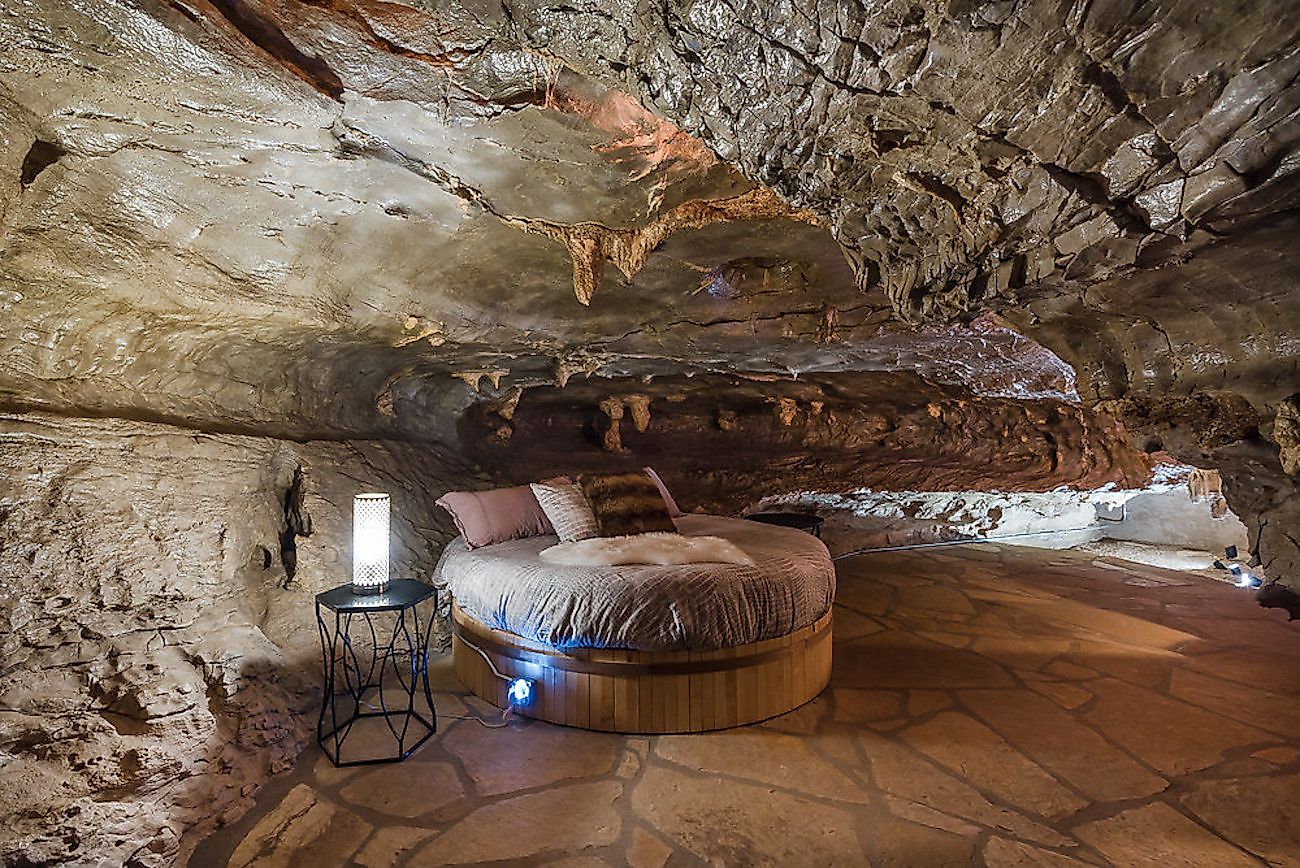 Is it a hotel or a cave?  The answer is both; Beckham Creek Cave is an upscale lodge built into a cave in Arkansas' Ozarks region. There are only four bedrooms and a master suite here, and it is a unique choice for family reunions, romantic getaways, and families who travel together.
1. 21c Museum Hotels, Various Locations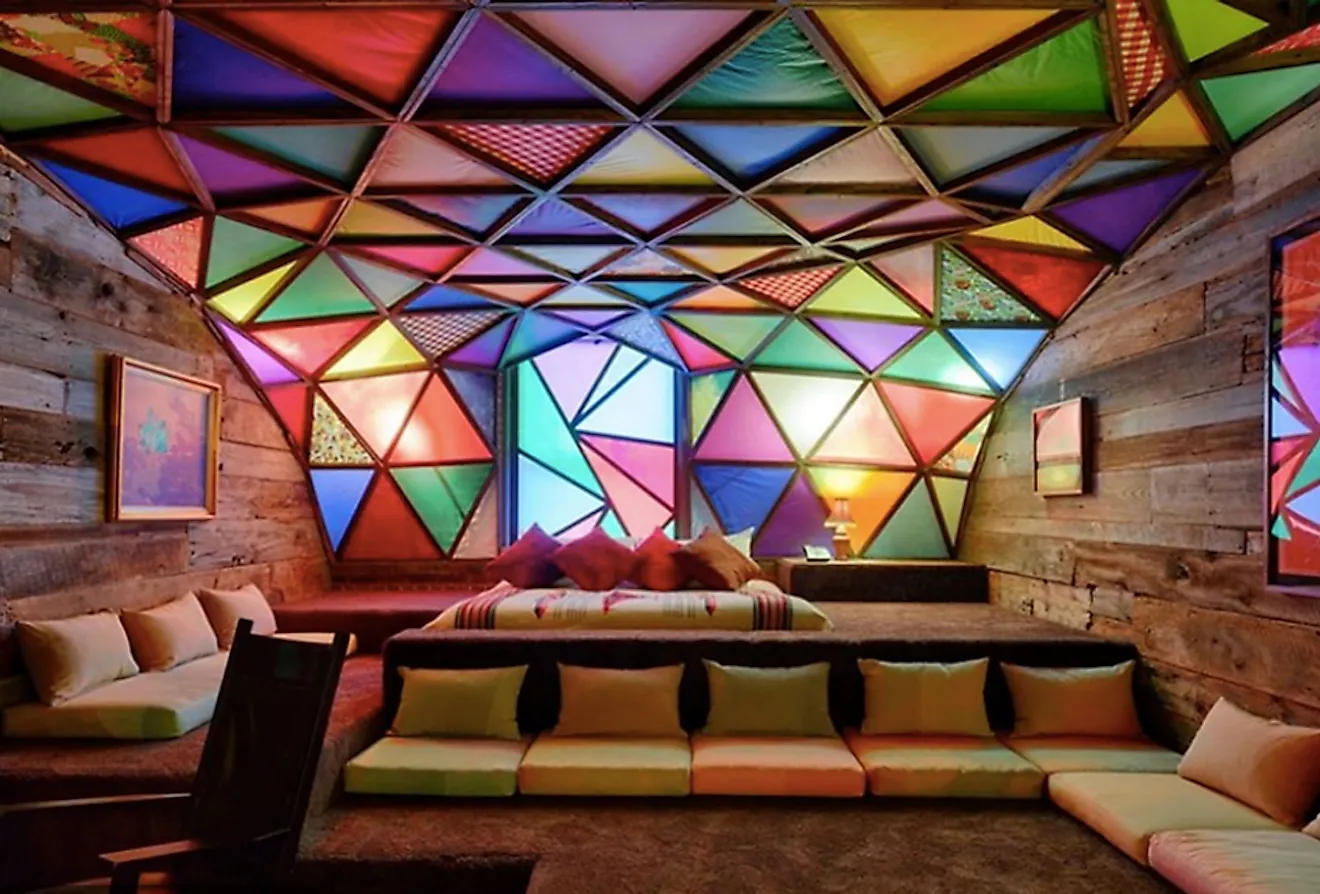 This hotel chain is far from ordinary, and has locations in Arkansas, Kentucky, Missouri, North Carolina, Ohio, Oklahoma, and Tennessee (with more coming). Each location combines the best of a boutique hotel and a contemporary art gallery. The rooms are decorated with works of art, and the hotels feature fine restaurants and rotating art exhibits.