Cities With the Most Hotels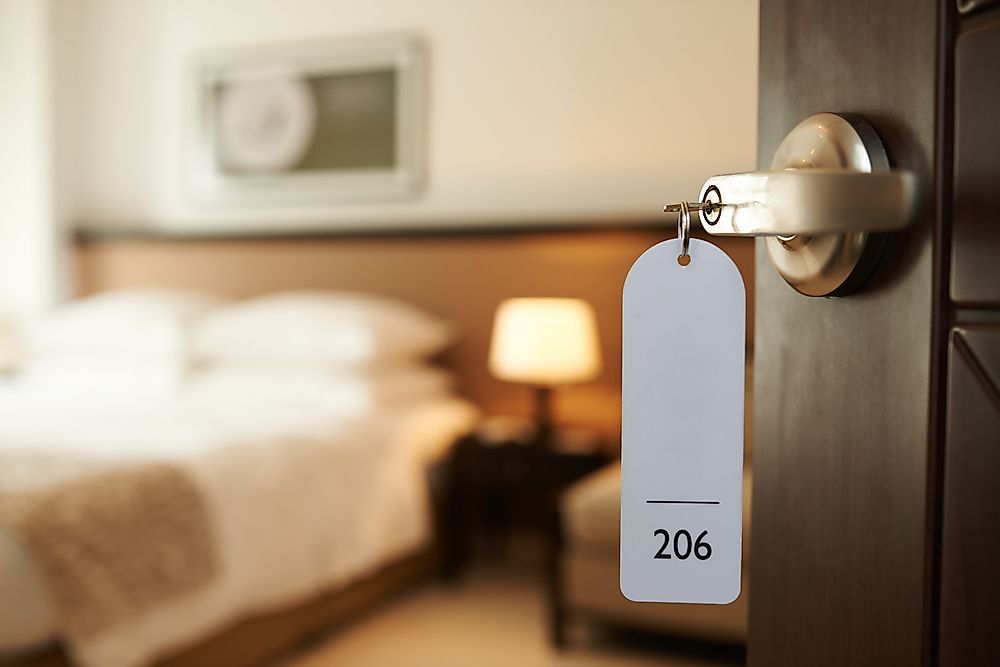 Major cities around the world have heavily invested in the hotel industry to cater to the needs of visitors. Across the globe's major cities, hotel rooms of different classes have been built to offer a wide range of options in order to suit the visitor's preferences. Some cities have a staggering number of hotels to choose from compared to other cities. Considering how China's economy is taking the world by storm, it is no surprise that Chinese cities have topped the list of cities with the most hotels. The analysis below looks into the cities with the most hotels.
Top 4 Cities
Beijing, China - 3,505
With 3,505 hotels, Beijing tops the list, beating out larger and more visited cities like Paris and Rome. Beijing is an economic and technological hub that attracts business travelers from around the world. The city receives many visitors who come to do business or learn technological skills from experts. The high rate of traveling and touring of the city explains the high number of hotel rooms.
Shanghai, China - 2,485
The Chinese city of Shanghai has the second most hotels available. Due to the steady economy, there has been major growth in the hospitality industry and government policies have made it easy for investors to venture into the hotel industry. Shanghai is a multicultural city that attracts visitors from around the world who want to experience Chinese culture.
Paris, France - 1,847
Paris comes in third on the list with 1,847 hotels. France's capital is a big tourist destination because of the romantic atmosphere and beautiful scenery. The fashion industry in Paris has attracted many people to the city. When compared to Chinese hotels, however, accommodation in Paris is more expensive.
Guangzhou, China - 1,558
The third Chinese city on the list, Guangzhou, has the fourth most hotels. Guangzhou is the third largest city in China and is an export center due to its location on the port. Most goods that are exported pass through Guangzhou's terminals. Many foreign investors can be found in the city. Compared to Beijing and Shanghai, Guangzhou offers less hotel rooms because it is a smaller city.
Rome, Italy - 1,279
Rome comes in fifth on the list with 1,279 hotels. The capital of Italy is the home of the Roman Catholics due to Vatican City being located within the boundaries of Rome. This has attracted many people to the city and explains the high number of hotel rooms needed to accommodate tourists. Rome is a metropolitan city with a high population.
Conclusion
It is evident that Chinese cities have overtaken many larger cities regarding the number of hotels provided. Surprisingly, famous tourist cities such as Las Vegas did not place in the top five. Economic growth and stability influence the hotel and hospitality industry. This is evident by the dominance of the Chinese cities owing their placements to their ever-growing economy.
Cities With the Most Hotel Rooms
| Rank | City | Country | Number of Hotels (Source: Priceoftravel.com) |
| --- | --- | --- | --- |
| 1 | Beijing | China | 3505 |
| 2 | Shanghai | China | 2485 |
| 3 | Paris | France | 1847 |
| 4 | Guangzhou | China | 1558 |
| 5 | Rome | Italy | 1279 |
| 6 | Shenzhen | China | 1178 |
| 7 | Hangzhou | China | 1155 |
| 8 | Chengdu | China | 1074 |
| 9 | London | England | 1065 |
| 10 | Xian | China | 968 |