World Facts
Countries That Start With The Letter K
There are 5 countries that start with the letter K.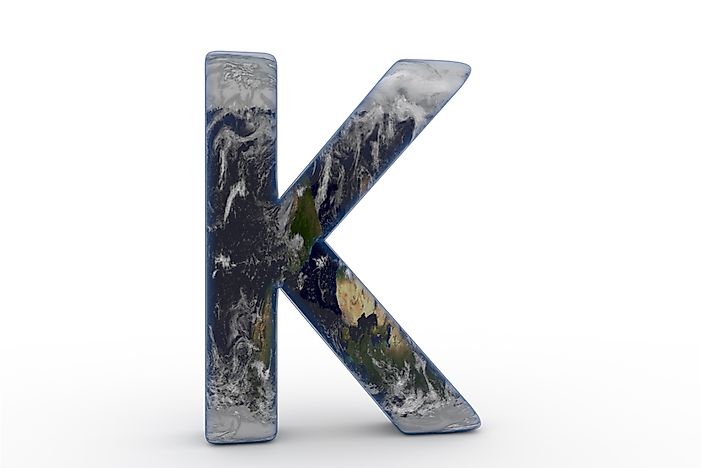 There are 5 sovereign countries whose names start with letter K: Kazakhstan, Kenya, Kiribati, Kuwait, and Kyrgyzstan. This list does not include Kosovo, in Southeastern Europe, as it is not fully recognized as a state.
5. Kazakhstan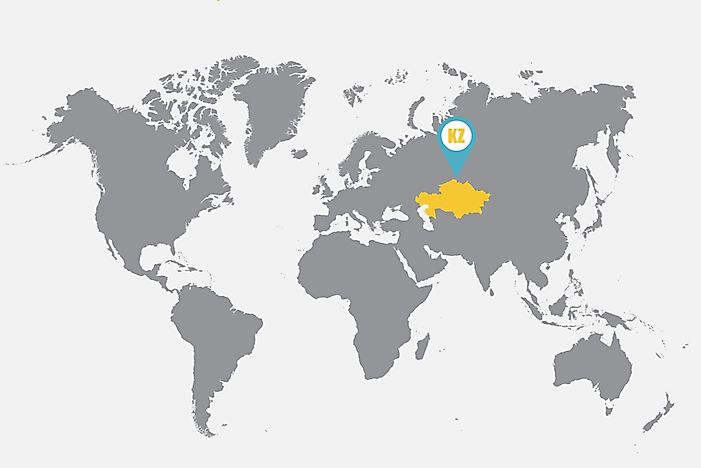 Kazakhstan is the largest landlocked country in the world and the 9th largest in the world. This country is located on the continent of Asia. Its neighboring countries are China, Russia, Uzbekistan, Kyrgyzstan, and Turkmenistan. Kazakhstan has been ruled by the same president, Nursultan Nazarbayev, since its independence in 1991. The country boasts UNESCO World Heritage sites such as the Saryarka Plains, Tamgaly, and the Mausoleum of Khoja Ahmed Yasawi. Kazakhstan's capital, Astana, is home to magnificent skyscrapers such as the Bayterek Tower and The Palace of Peace and Harmony. The country is endowed with natural resources and minerals such as uranium, copper, coal, iron, gold, and diamonds. 14 provinces, which are further divided into districts, form the country's administrative units. Ethnic groups in Kazakhstan include Kazakhs, Russians, Uzbeks, Ukrainians, Uyghurs, Tatars, and Germans. 70% of the population practice Islam, with Christianity accounting for below 30% of followers. Kazakh and Russian are the first and second official languages respectively.
4. Kenya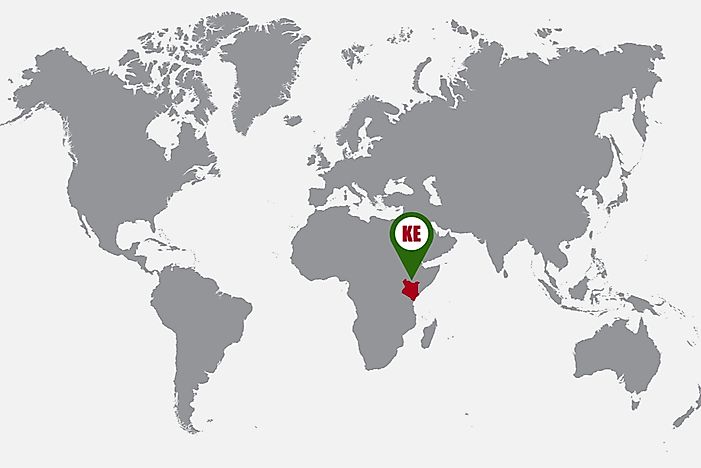 The beauty associated with this East African country is wildlife. Thousands of tourists visit the country every year to view the spectacular animals in various parks around the country. Kenya is considered to be the cradle of mankind as some of the oldest human fossils and skeletons were discovered here. Due to this, many prehistoric sites are set up in the Western and Rift-valley parts of the country. Renowned great runners and marathoners hail from Kenya. They include Kipchoge Keino, Eliud Kipchoge, Ezekiel Kemboi, Catherine Ndereba, and Wilson Kipsang. Some of the international icons hailing from Kenya are Eddie Gathegi, Lupita Nyong'o (both actors), and Tottenham Hotspurs footballer Victor Wanyama. The country is bordered by Uganda, Tanzania, Somalia, Ethiopia, and Sudan. The current president of Kenya is Uhuru Kenyatta who was elected for his second term on September 26, 2017. Swahili and English are Kenya's official languages, spoken by the majority of the population. Other local languages spoken are Taita, Luhya, Meru, Kalenjin, and Giriama among others. A unique dialect known as 'sheng' is also spoken in urban areas of Kenya, especially in the capital, Nairobi. Sheng is Swahili with influences from English and local languages.
3. Kiribati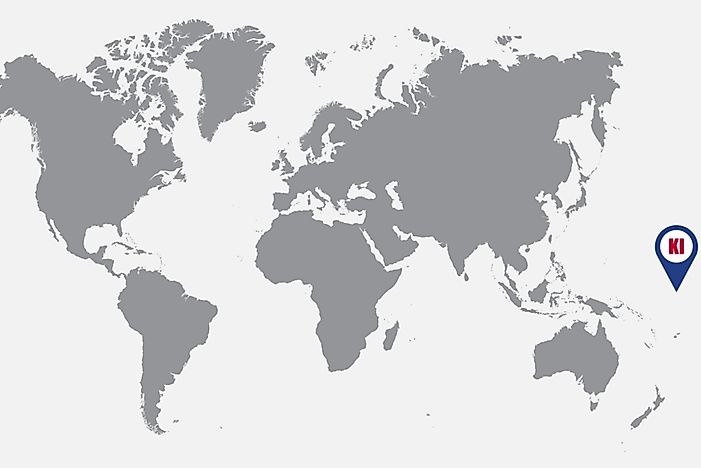 Kiribati is a country in the Pacific Ocean famous for its world-class fly-fishing, scuba diving, and astounding seabird wildlife. The country consists of 33 islands. Many of this islands are uninhabited since the islands mostly consist of lagoons, coral atolls, and white sand beaches. With very few natural resources in Kiribati, the country relies majorly on tourism. It is a perfect destination for nature lovers, although flight arrangement to Kiribati is a challenge. Kiribati's native peoples, known as the I-Kiribati, rely on sea food due to poor soil for farming and cultivation. Unavailability of natural resources also put Kiribati in the map of the world's poorest countries. Their economy booster, tourism, constitutes about only 20% of the country's GDP. Kiribati is the only country in the world that lies on all four hemispheres; east, west, north, and south. Kiribati is furthest ahead of Greenwich Meantime hence New Year arrives first in Kiribati than in other countries around the world. The capital city of Kiribati is South Tarawa. English and Gilbertese are I-Kiribati official languages. It is believed that in 50 years to come, the country will be engulfed by the sea. For this reason, Kiribati has purchased 6000 acres from Fiji to relocate its people. The current president of Kiribati is Taneti Mamau.
2. Kuwait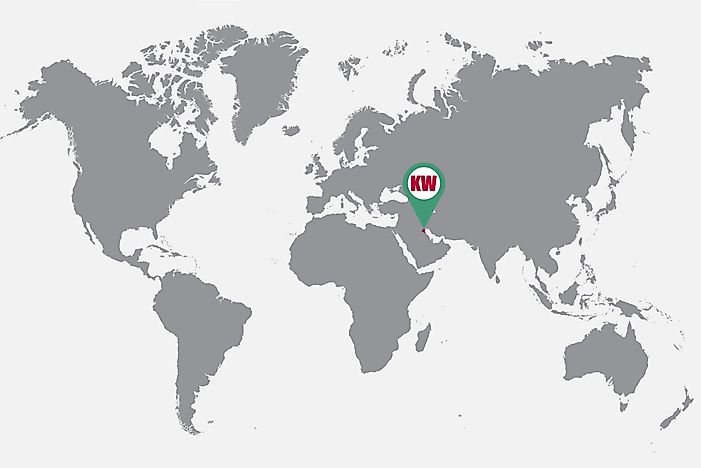 An Arabic speaking country in the Middle East, Kuwait is an oil producing country with the oil industry being the driver of the country's economy. In its capital, Kuwait City, lies Kuwait Towers, three towers standing on a promontory into the Persian Gulf. Kuwait Towers are the landmark of Kuwait and a symbolize a modern city. Other remarkable towers in Kuwait include Al-Waqf Tower, Baitak Tower, Dar Al Awadi Tower, and Kuwait Trade Center. 85% of Kuwaiti are Muslims, while the remaining 15% practice Christianity and Hinduism among other religions. Unlike other Arabic countries, Kuwaiti women are involved in various aspects of the labor force. Although not many of the women own businesses, they are employed as teachers and social workers. The system of government of Kuwait is a sovereign state under a constitutional monarch. Executive power is vested in the Emir, who currently is Jabir al-Ahmad al-Jabir as-Sabah.
1. Kyrgyzstan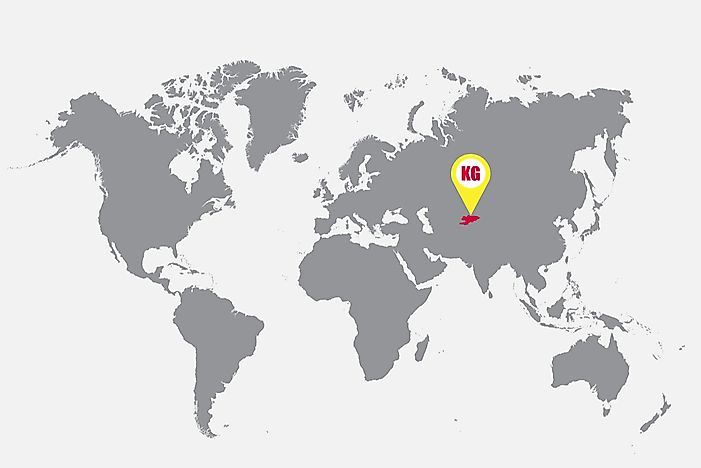 Also known as Kirghizia, Kyrgyzstan is a landlocked Asian country that borders China, Tajikistan, Uzbekistan, and Kazakhstan. The country's name is said to be derived from a Turkic word for 'forty' in reference to the 40 clans of the great manas. The country's national flag also has a symbol of a 40-ray sun. Its capital is Bishkek, which was until 1991 was known as Frunze. The capital is also the largest city in Kyrgyzstan followed by the old town of Osh. Other cities include Kant, Karakol, Naryn, Talas, and Uzgen, among others. Kyrgyz and Russian are the country's national and official language respectively. Kyrgyzstan is home to the world's largest walnut forest. Walnut trees are almost inevitable to see alongside apples and pistachios. Issyk Kul Lake in Kyrgyzstan is the world's second largest alpine lake. The mountainous region of Tian Shan covers up to 80% of the country that Kyrgyzstan is sometimes described as "the Switzerland of Asia". One of the world's largest gold deposits sits on these mountains. Gold accounts for 43% of the country's exports. Other natural and mineral resources found in the country are petroleum, gas, coal, uranium, and iron. Horse milk and horse meat are a delicacy among the Kyrgyz. Other than the Kyrgyz, Uzbeks, Russian and Chinese form the ethnic groups. Kyrgyzstan's practiced religions are Islam and Christianity. The system of government is that of a unitary parliamentary republic headed by president Sooronbay Jeenbekov.