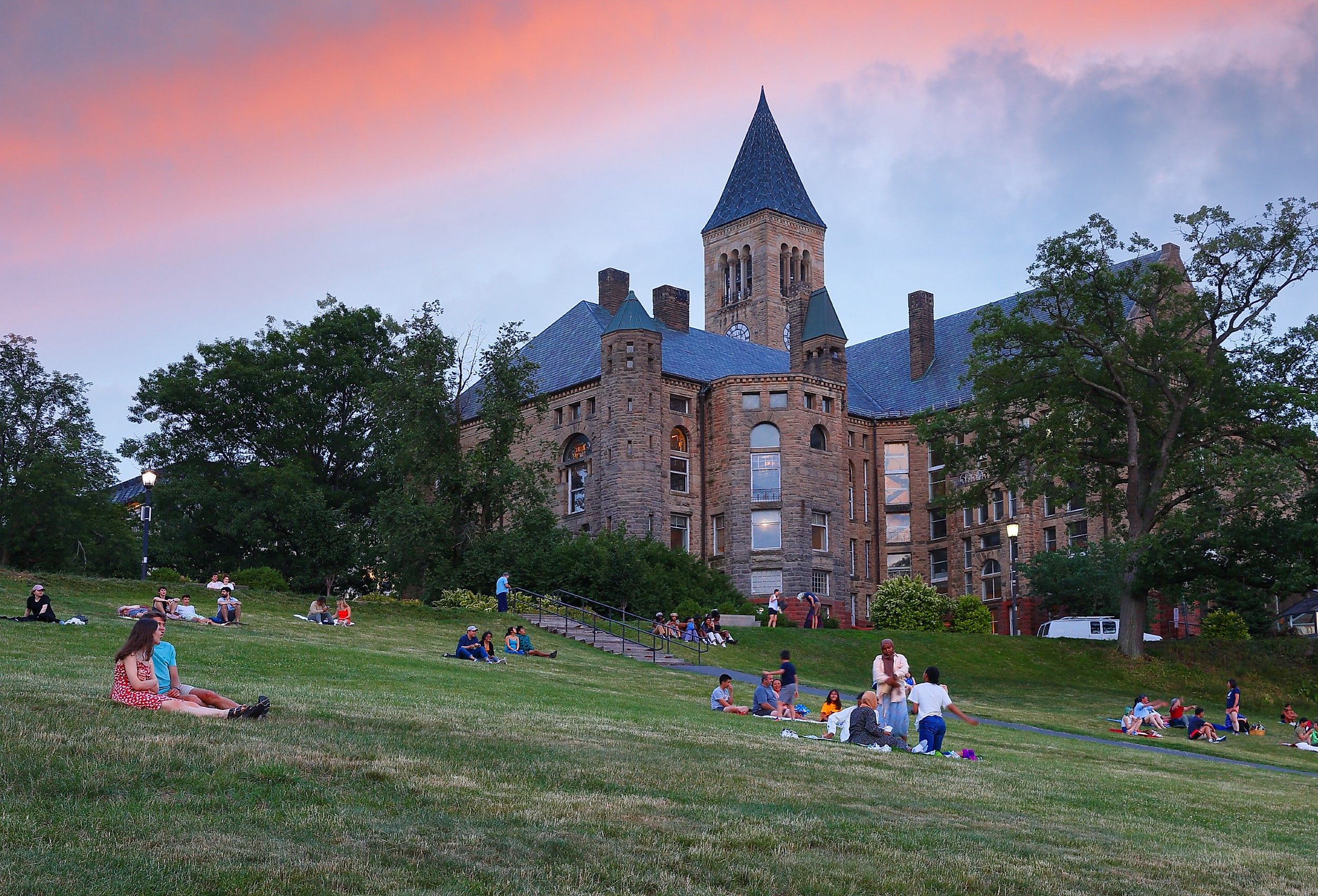 Best College Towns in the Northern United States
The Northern United States boasts much more than just beautiful landscapes and populous cities; it is home to many great college towns with cozy campuses, fabulous restaurants, and exciting nightlife. From quaint communities in Maine to bustling cities in Washington, these college towns are perfect for aspiring students looking for a great place to live.
Burlington, Vermont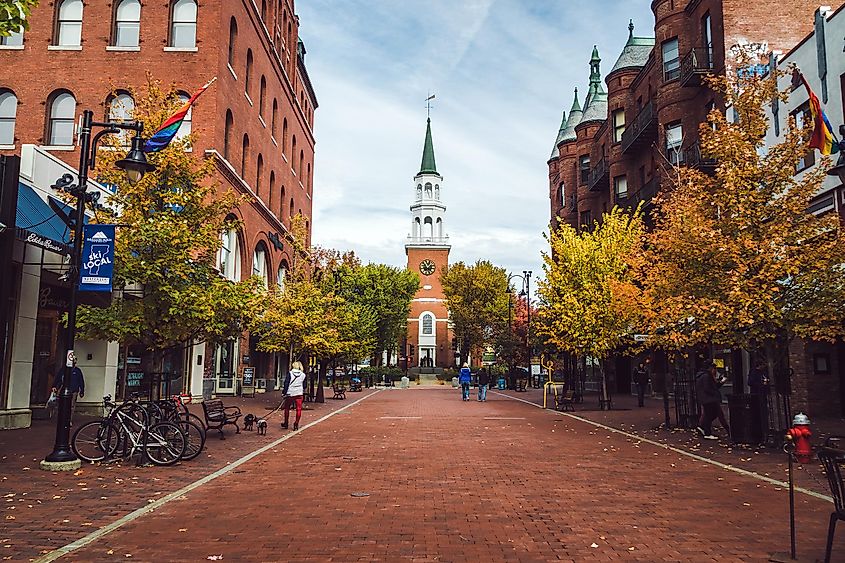 Settled right on picturesque Lake Champlain, Burlington, Vermont, is a popular destination for students, and it is clear why. Whether you attend the University of Vermont or Champlain College, you will feel a sense of community in this large college town, as students make up around 25% of the population.
Burlington is home to many unique breweries and farmer's markets featuring local vendors. For fans of ice cream, be sure to check out the Ben & Jerry's Factory Tour or take a stroll by the waterfront and visit Ice Cream Bob's to grab one of their signature "Creemees." As for nightlife, Burlington comes alive in the evening, especially during the summer. Downtown Battery Park hosts the Battery Street Concert Series, with weekly musical performances by artists from all around the country!  With all it offers, it is no wonder that Huffington Post and Travel and Leisure Magazine ranked Burlington number one Best College Town.
Brunswick, Maine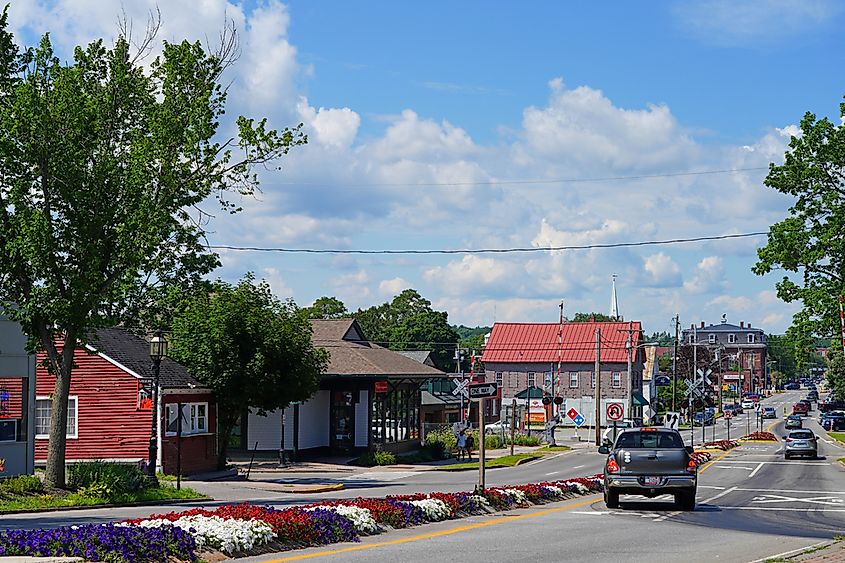 A small, gorgeous town on Maine's southern coast, Brunswick is the ideal location for any student looking for a close-knit, vibrant community just a short drive away from Maine's greatest attractions. Home to Bowdoin College and Southern Maine Community College's Midcoast Campus, Brunswick's student population is the heart of this lovely town. Right on Bowdoin College's brick and ivy campus, you can catch a Maine State Music Theatre show at Pickard Theater, or learn about life in the Arctic at the Peary-MacMillan Arctic Museum.
To grab a bite, the best eats in town are right on Maine Street; Little Tokyo, Bombay Mahal, and Portland Pie Pizza Company! Just over the historic "Green Bridge" in the town of Topsham, you can have dinner overlooking the Androscoggin River, one of the longest rivers in Maine. With the busy city of Portland just 30 minutes away, ski mountains like Sunday River and Sugarloaf a short drive north, and the quaint Bailey Island a quick trip down the coast, Brunswick is the ultimate college town for students looking to get the full Maine experience.
Amherst, Massachusetts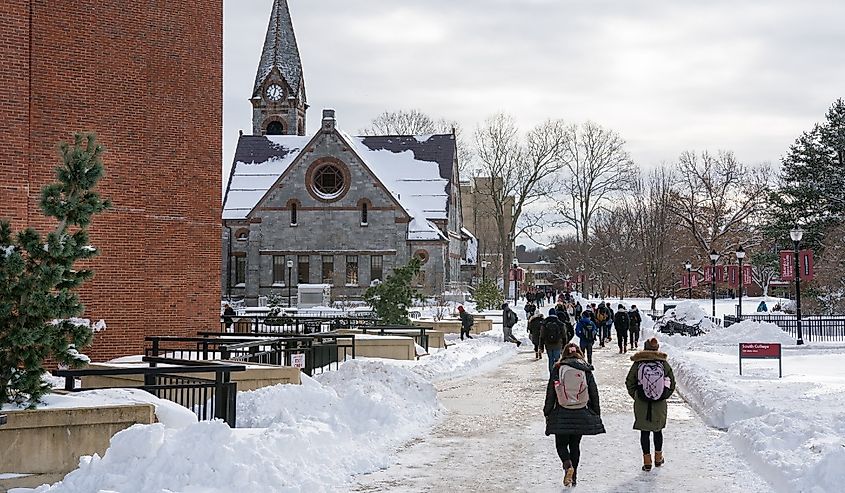 Hosting Amherst College, University of Massachusetts Amherst, and Hampshire College, Amherst is home to over 25,000 students, making it a great place for students to connect and enjoy all it has to offer. Amherst's rich connection to its past shows through its historical New England buildings and museum dedicated to the famous poet, Emily Dickinson. It is no wonder students flock from all over the country to this educational hub! That is not all, however, as downtown Amherst boasts restaurants featuring food from countries all around the globe, like Tibet, El Salvador, and Mexico. For students looking for a great art scene, Amerst will not disappoint. Galleries feature hundreds of amazing local artists, like Hope & Feathers Gallery, Mead Art Museum, and the Burnett Gallery.
East Lansing, Michigan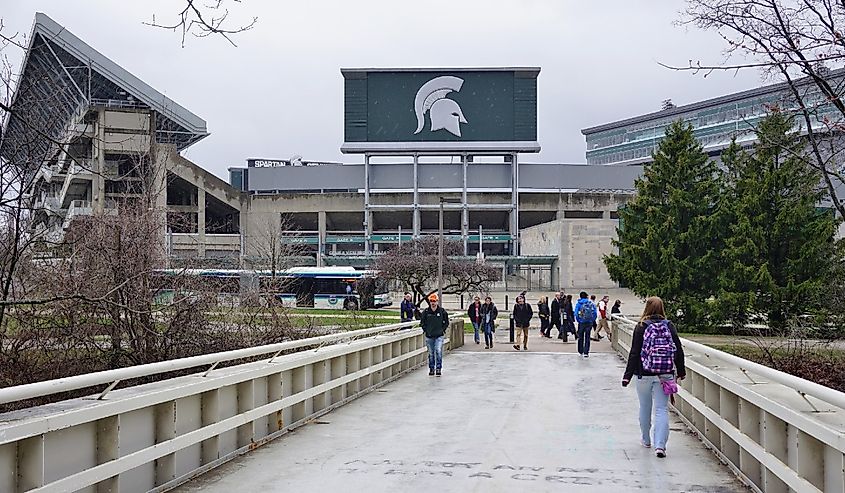 Home to Michigan State University and just a short drive from Lansing Community College and Great Lakes Christian College, East Lansing is a great choice for students looking to have every amenity at their fingertips. Just on the Michigan State campus alone, you can stroll through the WJ Beal Botanical Gardens, enjoy Abrams Planetarium, or learn to shoot a real bow and arrow at Demmer Shooting Sports Education and Training Center.
In between classes, be sure to head to one of East Lansing's great local cafes for a pick-me-up, like Foster Coffee Company, Blue Owl Coffee, and Bruegger's Bagels. As for outdoor activities, golf fans, you are in luck! This city packs in three excellent greens: Timber Ridge Golf Club, the Eagle Eye, and Forest Akers Golf Courses.
Plymouth, New Hampshire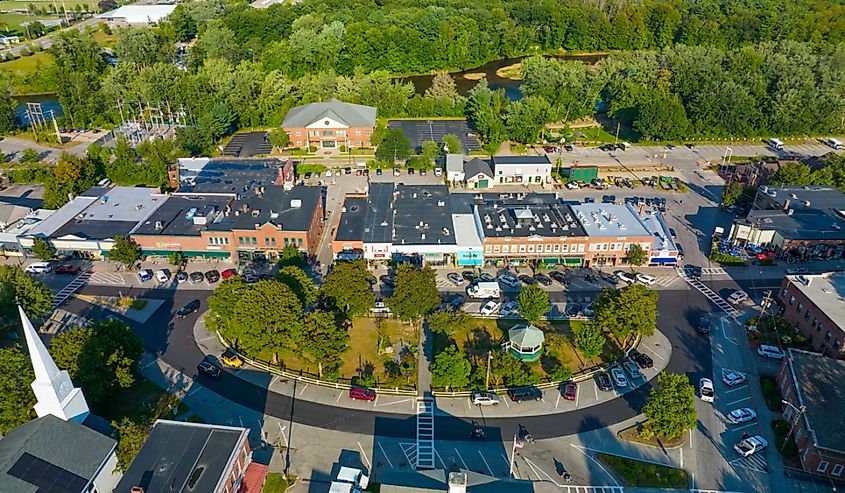 Dubbed "the eco-tourism center of New Hampshire," Plymouth is a great town for students looking to explore the outdoors. Located in the coveted White Mountains region, Plymouth State University is just a short trip away from the Pemigewasset River, Profile Falls, and the famous Lake Winnipesaukee. Be sure not to miss the train at The Main Street Station, a classic 50s diner built to look like a train car. If you are in the mood for a show, The Flying Monkey is sure not to disappoint, as it's been a staple venue for the town since the 1920s. Plymouth is the place to be for students searching for a natural town landscape within reach of all New Hampshire has to offer.
Missoula, Montana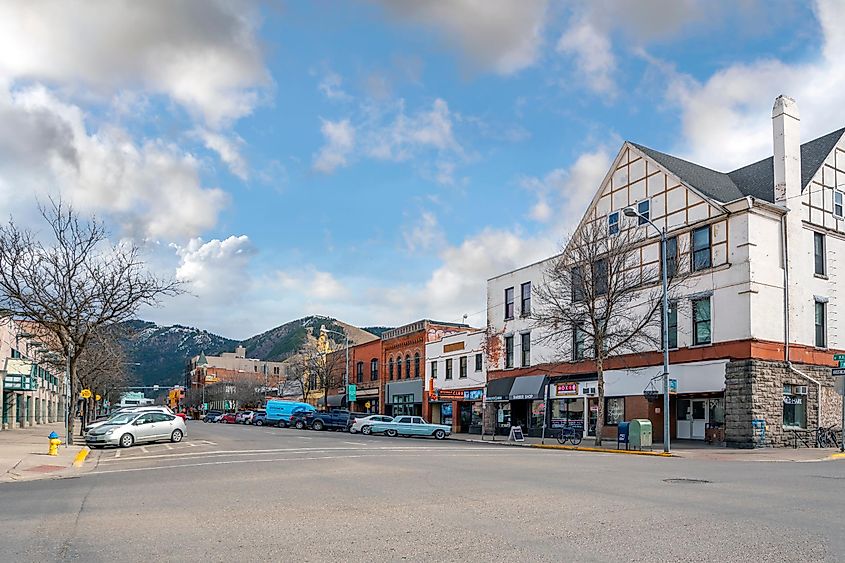 Renowned research university, the University of Montana, and its junior college, Missoula College, proudly call the picturesque town of Missoula, Montana home. A beautiful mountainous landscape serves as the backdrop for Missoula, a place once explored by the legendary Lewis and Clark. Missoula is the perfect place for fellow explorers, as many of Montana's national parks are just a day's trip away. As for downtown Missoula, park right outside local breweries like Draught Works and Great Burn Brewing are Missoula's tasty local food trucks, lauded by the locals as a "culture" rather than a simple dining option.
Bellingham, Washington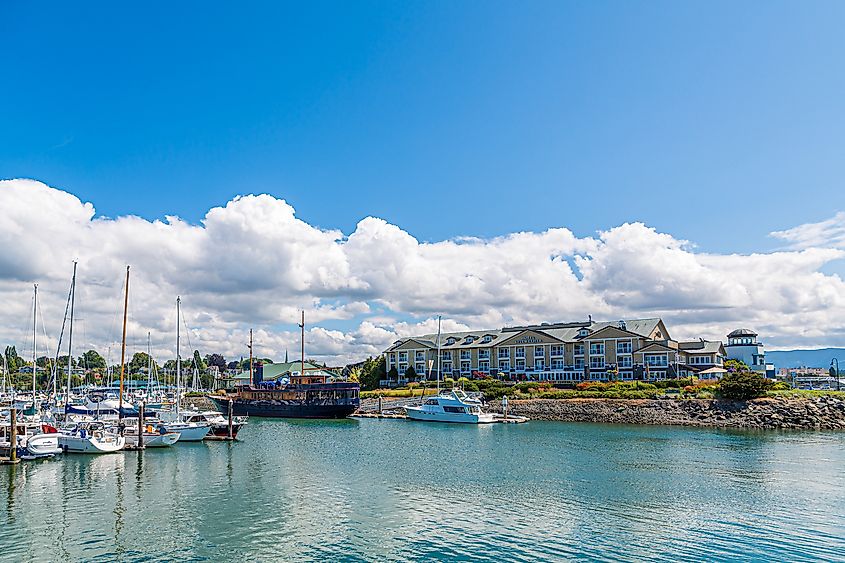 Sitting right near the Canadian border, the city of Bellingham, Washington, is home to a whopping four colleges: Bellingham Technical College, Western Washington University, Whatcom Community College, and Northwest Indian College. It is no wonder this city attracts so many students, as it boasts a vibrant downtown with many popular restaurants, one-of-a-kind shops, and the Bellingham Farmer's Market, one of the largest markets in the entire state. For fans of outdoor sports, Bellingham has you covered. Check out the biking trails on Galbraith Mountain, or join the first multi-sport relay race, Ski to Sea; you can take in all the beauty of Washington State and get a great workout all at once.
Ithaca, New York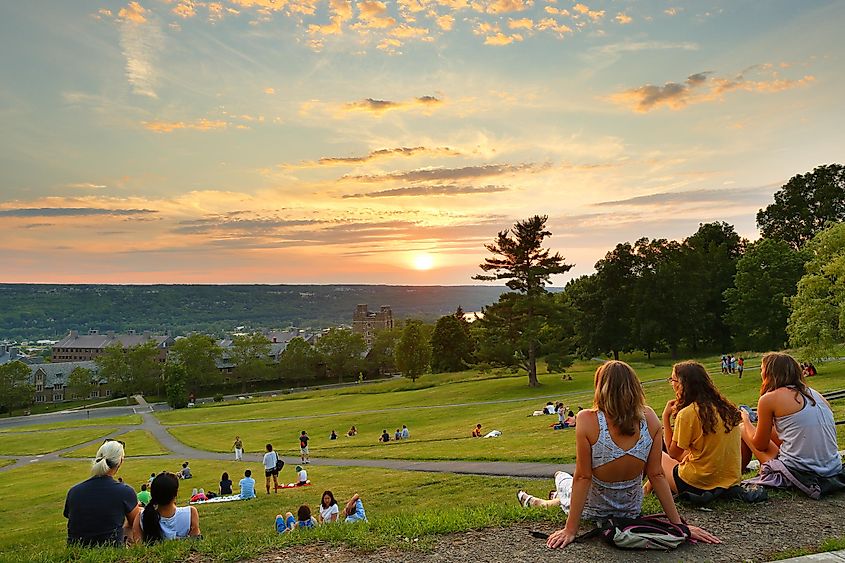 Ithaca's gorgeous waterfalls, like the Cascadilla Creek Gorge and Triphammer Falls, may have earned this town its mark on the map. However, Ithaca's prestigious universities, Cornell University, and Ithaca College, are the beating heart of this town. The town is practically built for students with college attendees making up over 30% of the greater Ithaca area. As for dining, Ithaca is known for its wide range of vegetarian and vegan options; Angelhearts Diner, Hawi Ethiopian Cuisine, and Moosewood Restaurant offer great options! For fans of art, the Herbert F. Johnson Museum of Art is steps away, right on Cornell University's campus, and the State Theatre of Ithaca is host to many unique concerts and plays year-round.
Whether you are a student looking for the perfect place to call home, or a tourist looking to explore the Northern United States' best college towns, considering all the options is essential to building the ideal trip and experiencing all the North has to offer! From the University of Vermont in Burlington to Cornell University in Ithaca, the northern colleges and the encompassing towns present an array of exciting options for prospect students.