Society
Biggest Cities In The Caribbean And West Indies
The capital of the Dominican Republic, Santo Domingo, is unmatched in the West Indies in terms of metro population.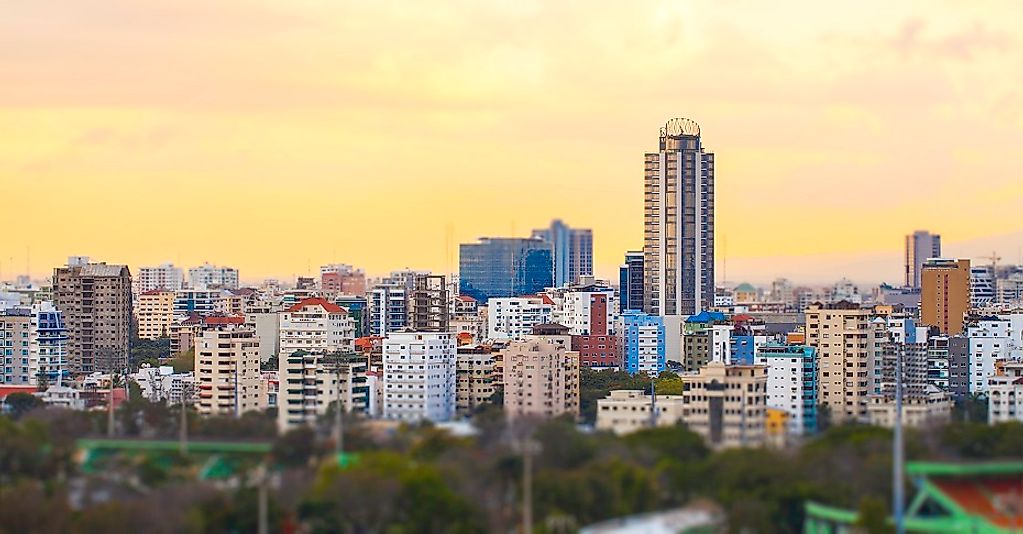 The Caribbean and West Indies islands are located in the Caribbean Sea which is southeast of the Gulf of Mexico and north of South America. This area is considered a sub-region of North America and consists of more than 700 islands. Historically, these island nations were once European colonies and today, a few are US territories. These tropical islands hold rich cultural diversity and are classified as biodiversity hot spots. Primary languages spoken here include Spanish, English, Dutch, French, and Haitian Creole. The dominant religion is Christianity. The islands are also very popular tourist destinations. This article will take a look at some of the most populous cities in the region.
The Biggest Cities in the Caribbean
Santo Domingo, Dominican Republic
The biggest Caribbean city is Santo Domingo, the capital of the Dominican Republic. The population here is 3,658,648. This city is located on the banks of the Ozama River which is home to the busiest port. Residents here enjoy a tropical climate with slightly milder temperatures than other tropical locations. The island is susceptible to hurricanes and monsoons. Economic growth has occurred over the last few years with a significant spike in telecommunications business.
Port-au-Prince, Haiti
In second place with 2,618,894 people is Port-au-Prince in Haiti. This city experiences the typical wet and dry seasons of any tropical location. The people living here are primarily of African descent although there are also Hispanic, Asian, and European communities. The city is growing rapidly as rural residents migrate to this urban center looking for job opportunities which are largely in the informal sector. Economic activity here is based on coffee and sugar exports.
San Juan, Puerto Rico
Number 3 on the list is San Juan, Puerto Rico. This city has around 2,196,538 residents who are also US citizens due to the country's status as a US territory. The majority of the people are of Hispanic descent. In terms of economic activity, San Juan is an important seaport for this territory and a few of its most common exports are cleaning products, rum, and medicines.
Havana, Cuba
After Puerto Rico is Havana, Cuba, another national capital city. Havana has 2,117,625 residents who share their city with over 1 million tourists annually. The city is located on a hilly area of the coastline and has a tropical savanna climate. The architecture here is varied and includes neoclassical, art deco, and colonial. The majority of the labor force here works in public administration like government agencies and institutions.
Kingston, Jamaica
The next city on the list drops below the 2 million person marker. Kingston, Jamaica has a population of 1,190,763. This capital city is located on the southeast shores of Jamaica and is home to the majority of economic activity. Several financial institutions are located here and the government has plans to turn the city into an international financial center.
Santiago de Cuba, Cuba
After Kingston, the next biggest city returns to Cuba. Santiago de Cuba has 1,049,084 people and is home to the Baconao Park, a UNESCO World Heritage Biosphere Reserve. Because the city is located on a bay and below the Sierra Maestra mountains, the climate is hot and humid.
Other Large Cities In The West Indies
The remaining large cities we have listed throughout the Caribbean and West Indies each have fewer than 1 million people. They are Santiago de Los Caballeros in the Dominican Republic with 891,674 metropolitan residents, Port of Spain in Trinidad and Tobago (546,014), Carrefour in Haiti (511,345), and Delmas in Haiti (395,260).
Economic Activity in the West Caribbean
Due to the vast number of islands, cultures, and governments, the economic activity within the Caribbean and West Indies is varied. With easy sea access, these cities have become important ports. Having developed ports lends to efficient export times for the natural resources and agricultural products that support their economies. Tourism is also a large contributor, the Caribbean is known for its laid back lifestyle. As such, many college spring break vacationers and honeymooners head to these Caribbean cities for relaxation.
What is the Biggest City in the Caribbean?
Santo Domingo, in the Dominican Republic, has the largest population of any city in the Caribbean. It has a population of around 3.6 million.
Biggest Cities In The Caribbean And West Indies
| Rank | City, Country | Metro Population |
| --- | --- | --- |
| 1 | Santo Domingo, Dominican Republic | 3,658,648 |
| 2 | Port-au-Prince, Haiti | 2,618,894 |
| 3 | San Juan, Puerto Rico, United States | 2,196,538 |
| 4 | Havana, Cuba | 2,117,625 |
| 5 | Kingston, Jamaica | 1,190,763 |
| 6 | Santiago de Cuba, Cuba | 1,049,084 |
| 7 | Santiago de los Caballeros, Dominican Republic | 891,674 |
| 8 | Port of Spain, Trinidad and Tobago | 546,014 |
| 9 | Carrefour, Haiti | 511,345 |
| 10 | Delmas, Haiti | 395,260 |
About the Author
Amber is a freelance writer, English as a foreign language teacher, and Spanish-English translator. She lives with her husband and 3 cats.
This page was last updated on April 25, 2017.
Citations
Your MLA Citation
Your APA Citation
Your Chicago Citation
Your Harvard Citation
Remember to italicize the title of this article in your Harvard citation.