Best Countries for Animal Welfare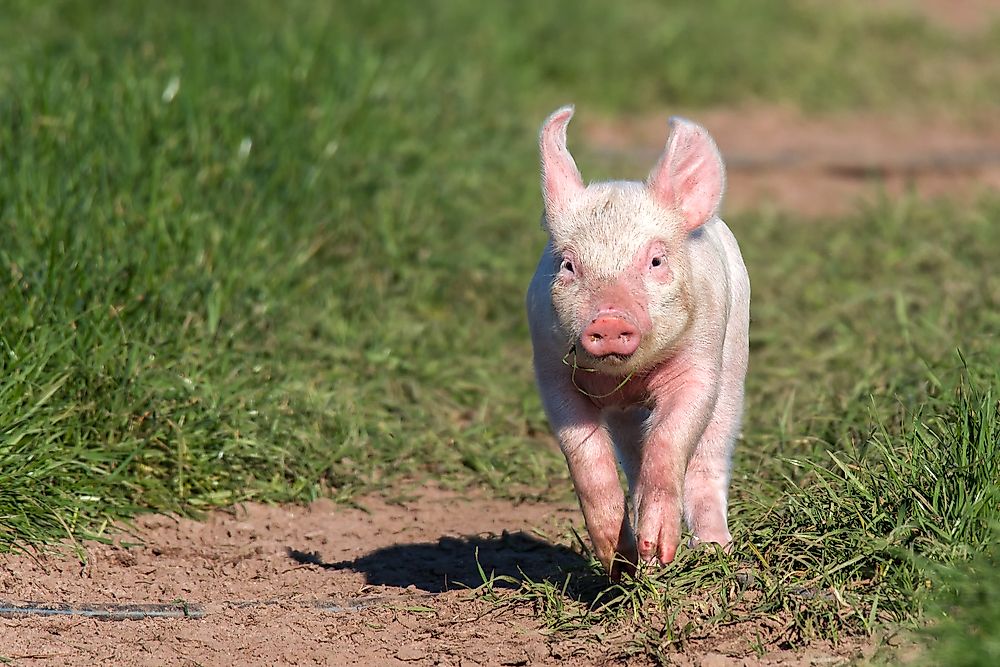 The Animal Protection Index was designed by World Animal Protection. It establishes a classification of 50 countries around the world in regards to the commitment to protecting and improving animal welfare in legislation and policy in. According to World Animal Protection, these countries have scored the top grades regarding animal welfare.
Best Countries for Animal Welfare
Austria - A
Receiving an A Grade, Austria is among the best countries for animal welfare. The Austrian Animal Welfare Act 2004 suggests that the protection of the wellbeing of animals should be held to a value that is equal to humankind. The act prohibits the suffering of animals, infliction of unjustified pain, exposure to heavy fear, and injury to animals with the exemption of some hunting and fishing. The act also applies to farm animals with regulations particularly aimed at protecting them. The 2004 act bans the use of wild animals in circuses and also prohibits fur farming. In 2005, the country banned the use of orangutans, chimpanzees, and gorillas for experiments.
New Zealand - A
New Zealand is a world leader in animal welfare receiving an overall A grade. The rights of animals in New Zealand is protected under the Animal Welfare Act of 1999 and the Animal Welfare Strategy of 2013. These legislations emphasis New Zealand's position as a global leader in animal welfare and its wishes to maintain progressive stances in scientific and technological advances in regards to animal welfare. The 1999 act states that animals are sentient and this was also drafted into the 2013 legislation. 
Switzerland - A
According to international standards, Switzerland has higher levels of animal welfare and protection in comparison with other countries. The Animal Welfare Act of 2005 protects the welfare and dignity of animals. Activities that are deemed degrading to the dignity of animals are forbidden and include suffering, infliction of pain, harm, or exposure to humiliation or anxiety. The country was awarded a Grade A from World Animal Protection in 2014.
United Kingdom - A
Animal welfare in the United Kingdom is different from animal conservation. The latest animal welfare legislation in both Wales and England is the Animal Welfare Act of 2006. The act introduced tougher penalties for both cruelty and negligence which include a lifetime ban from pet ownership, a 51-week maximum jail term, and fines amounting up to £20,000. The act also introduced the duty of care to a pet by the owner who is required to provide the necessary basic needs for the animal. The UK received a Grade A from World Animal Protection.
Chile - B
Law 20380 of 2009 is the legislation regarding animal welfare in Chile. This law establishes rules regarding animal welfare including the protection and respect of animals as sentient beings and to avoid unnecessary suffering. The 2009 law covers animals in captivity (scientific research, zoos, etc.), used for farming, companion animals, and wild animals. 
Denmark - B
By international standards, the country of Denmark has moderately strong protections for animals. The Denmark Animal Welfare Act of 2013 prohibits direct negligence and abuse, thus requiring animal keepers to provide basic needs to their animals. In 2014, the country was awarded a Grade B from World Animal Protection.
Germany - B
The Animal Welfare Act in Germany creates an offense for substantial pain, injury, suffering or negligently and willfully inflicting pain on an animal. There is a specific list of prohibited acts such as damage, force-feeding other than for health purposes, overloading, abandonment, suffering, and causing significant pain. Although the term "animal" is not used in the act, there are references to fish, vertebrates, amphibians, cephalopods, reptiles, warm-blooded animals and cold-blooded animals. The German constitution was amended in 2002 to include the protection of animals as a goal for the state. Germany received a Grade B from World Animal Protection in 2014.
Netherlands - B
According to international standards, the Netherlands has moderately strong animal protections. The Netherlands replaced its Animal and Welfare Act 1992 with Animal Act 2011, which came into force in 2013. The act features anti-cruelty and duty of care provisions that are also applicable to farm animals. The use of great apes for experiments is prohibited as well as testing cosmetics on animals as per the EU Animal Welfare Rules. The country received a Grade B from World Animal Protection in 2014.
Sweden - B
In Sweden, cruelty to animals due to negligence or intent is an offense according to the country's penal code. Such protections apply to all animals. The country's Welfare Act 1988 provides that animals be protected from disease, unnecessary suffering and be treated well. The act includes other specified requirements such as sufficient space, food, care, and water. Unlike, the EU's slaughter requirements, Sweden does not grant exemptions for kosher slaughter. The country received a Grade B in 2014 from World Animal Protection.
Animal Welfare Organizations
There are numerous animal welfare organizations in different countries around the world such as the Humane Society of the US, American Society for the Prevention of Cruelty to Animals (ASPCA), The World Animal Protection, Best Friends Animal Society, International Fund for Animal Welfare (IFAW), Humane Society International in Australia, Royal Society for Prevention of Cruelty Against Animals (RSPCA), Pet Smart Charities, and many others who all work towards improving the welfare of animals.
Best Countries for Animal Welfare
| Rank | Country | Overall Grade |
| --- | --- | --- |
| 1 | Austria | A |
| 2 | New Zealand | A |
| 3 | Switzerland | A |
| 4 | United Kingdom | A |
| 5 | Chile | B |
| 6 | Denmark | B |
| 7 | Germany | B |
| 8 | Netherlands | B |
| 9 | Sweden | B |
| 10 | Australia | C |
| 11 | Brazil | C |
| 12 | France | C |
| 13 | India | C |
| 14 | Italy | C |
| 15 | Malaysia | C |
| 16 | Philippines | C |
| 17 | Poland | C |
| 18 | Spain | C |
| 19 | Argentina | D |
| 20 | Canada | D |
| 21 | Colombia | D |
| 22 | Indonesia | D |
| 23 | Japan | D |
| 24 | Kenya | D |
| 25 | Korea | D |
| 26 | Mexico | D |
| 27 | Peru | D |
| 28 | Romania | D |
| 29 | South Africa | D |
| 30 | Tanzania | D |
| 31 | United States | D |
| 32 | Uruguay | D |
| 33 | China | E |
| 34 | Nigeria | E |
| 35 | Thailand | E |
| 36 | Turkey | E |
| 37 | Ukraine | E |
| 38 | Venezuela | E |
| 39 | Algeria | F |
| 40 | Egypt | F |
| 41 | Ethiopia | F |
| 42 | Morocco | F |
| 43 | Myanmar | F |
| 44 | Niger | F |
| 45 | Pakistan | F |
| 46 | Russia | F |
| 47 | Vietnam | F |
| 48 | Azerbaijan | G |
| 49 | Belarus | G |
| 50 | Iran | G |