Algeria is a vast country in North Africa. Algiers is the capital and most populated city in Algeria. The country is inhabited by more than 40 million people. Here are some interesting facts about Algeria.
Algeria is the largest African nation with 2,381,741 km2 of total area.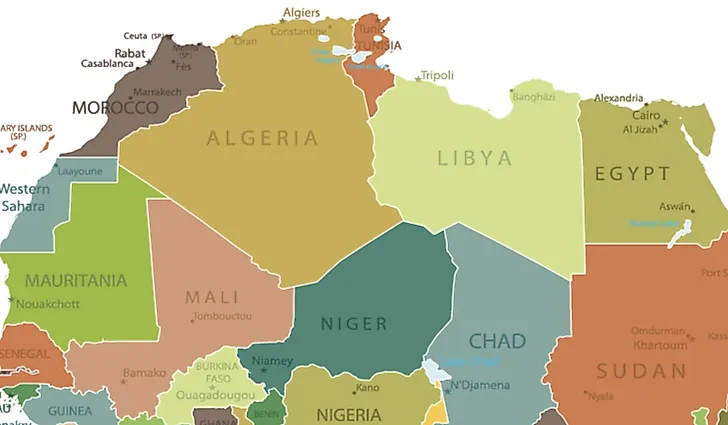 The country was Indigenously inhabited by Berbers.
The country's oil reserves are ranked the 16th largest globally and its natural gas reserves are the 9th biggest worldwide.
Algeria's national oil company Sonatrach is Africa's largest.
The nation's defense budget is the highest in Africa and its military is among Africa's largest.
Umayyad Caliphate is a group of Muslim Arabs who established their rule in Algeria in mid-7th century and introduced Islam in the country.
Between 1620 and 1621, the city of Algiers was struck by a plague and an estimated 30,000 to 50,000 of its inhabitants died from the deadly infection.
Christians were extensively captured and enslaved in the country or sold in slave markets until the early 19th century.
The Issaouane Erg in Algeria is part of the vast Sahara Desert.
The country has many species of birds and it is a haven for bird watchers.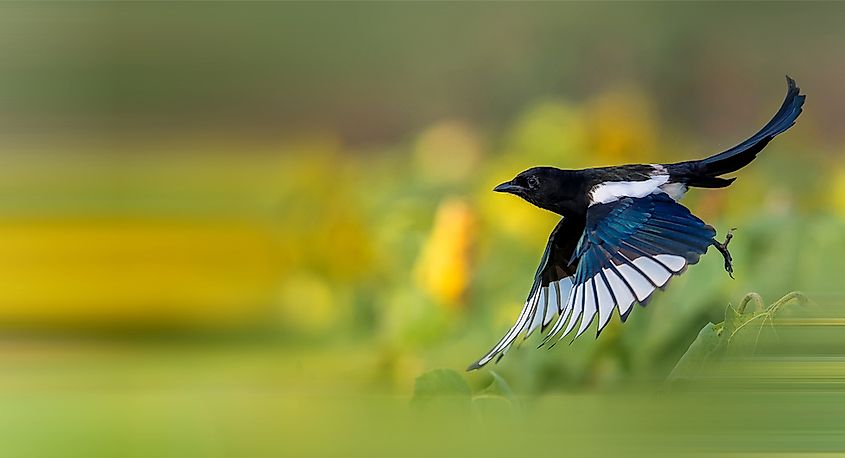 Various species of animals that once inhabited the country such as the Barbary lion and Atlas bears are now extinct.
The government of Algeria imposes huge restrictions on press freedom and violation of the rules results in cancellation of the respective firms' licenses.
It is illegal to publicly display homosexuality in Algeria.
The country has a total of 1,541 municipalities or counties within its 533 districts.
Camels are extensively used in Algeria.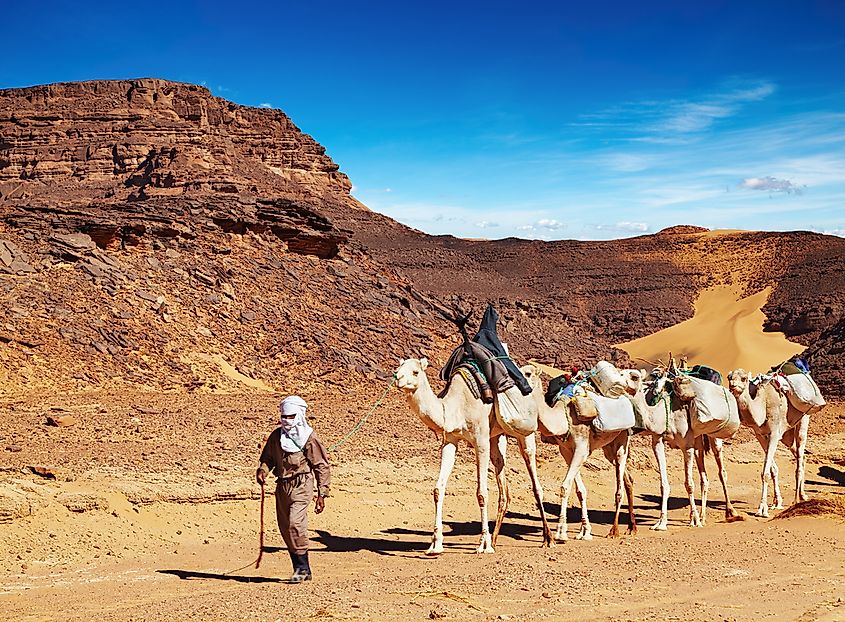 Algeria's inflation rate of 4% is the lowest among the North African states.
Along the Mediterranean, Algeria is approximated to have the highest potential for solar energy.
There are more than 780 research laboratories in the country and more than 20,000 research-based professors within Algeria.
Unemployment in the country mostly affects women and youth. The rate of unemployment for young people of 15-24 years is 21.5%.
The country is home to many UNESCO World Heritage Sites such as the limestone Valley of M'Zab.
The country's road network with a highway length of approximately 180,000 kilometers is denser than that of any other African country.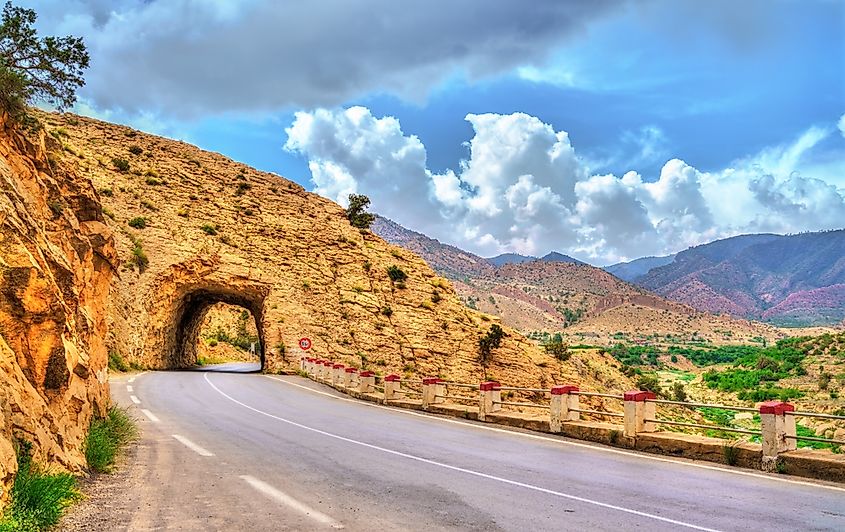 70% of Algeria's lawyers and 60% of the judges in the country are female.
Most of the migrants from the country are in France, with the total number estimated at 1.7 million.
More than 11.2 million Algerians can write and read in French.
Ahlam Mosteghanemi, who is the most successful female novelist among the Arabs, is from Algeria.
The 1957 literature Nobel laureate Albert Camus was born in Algeria.