Countries Where Homosexuality Is Illegal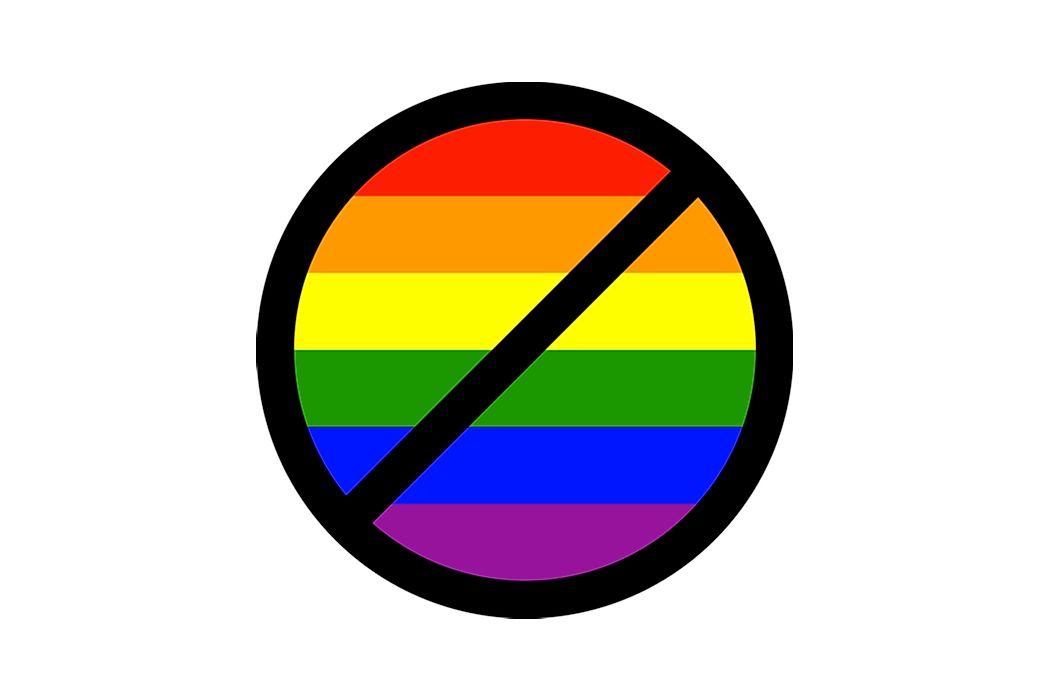 Although heterosexuality is the most popular form of sexual relationship today, homosexuality is gaining acceptance in some parts of the world. Practices such as lesbianism, gayism, bisexualism, and transgenderism are no longer as widely criminalized as they were before. A resolution recognizing the LGBTQ community was passed by the UN. However, as of 2017, a total of 74 nations have still criminalized homosexuality and put in place stiff penalties including the death sentence for those found to be practicing it. The laws vary from country to country. Only 23 countries, mostly with developed democracies, recognize same-sex marriages. Most of the countries that have outlawed homosexuality are drawn from Africa and the Middle East.
Countries Where Homosexuality Is Illegal
Asian Countries
Most of the countries that have criminalized homosexuality and enacted laws against it are drawn from the Asian continent. At least 20 Asian countries have outlawed it while nine countries allow people in same-sex relationship to serve in departments such as the military. In Afghanistan, homosexuality is completely illegal and practicing it leads to imprisonment or death. In Bangladesh, those found to be engaging in it are sentenced to 10 years imprisonment. Bhutan has a lenient sentence of only one-year imprisonment. Engaging in homosexual activities in India will attract a penalty of up to life imprisonment and sometimes torture and fines. Other countries in Asia where LGBTQ has been outlawed include Maldives, Pakistan, Sri Lanka, Saudi Arabia, Syria, Qatar, UAE, and Yemen.
African Countries
In most African countries, homosexuality is considered immoral and mainly practiced in private with the LGBTQ community preferring not to disclose it. In some of the countries, it is considered illegal and laws have been passed to punish those who engage in it. In Egypt, engaging in homosexuality will attract 17 years imprisonment while in Morocco and South Sudan one will serve 3 and 10 years respectively. In Sudan, men are convicted to death on third offense while women are convicted on the fourth offense. Other countries where the offender will be prisoned for life include Gambia, Tanzania, and Uganda. In Nigeria and Mauritania, those found guilty are punished by death.
Caribbean Countries
Most of the countries in the Caribbean have legalized certain aspects of homosexuality such as same-sex sexual activities. However, the majority of the countries are yet to fully embrace the practice. Antigua and Bermuda have completely outlawed homosexuality with those convicted of the same are sentenced to 15 years in prison. Other countries include Barbados, Dominica, and Saint Vincent.
Polynesian and Melanesian Countries
Polynesian countries that have outlawed homosexuality include the Cook Islands and Samoa where penalty ranges from 5-14 years imprisonment. The Solomon Islands is the only country in Melanesia where homosexuality is outlawed.
Are Laws Against Homosexuality Enforced?
Although most of the countries that have criminalized homosexuality through legislation, in some countries, especially Muslim countries, it is the application of Sharia laws that have led to the criminalization of the act. However, most countries do not enforce such laws. In Kenya, those who engage in the act are simply "cursed" by the community as in some other African countries. Some of the laws are often vague and difficult to interpret, making it almost difficult to enforce. Some human groups have also challenged such laws like in India and Kenya where the outcome is expected to have a great influence on the LGBTQ community.
Countries Where Homosexuality Is Illegal
Countries Where Homosexuality Is Illegal
Afghanistan
Algeria
Angola
Antigua and Barbuda
Bangladesh
Barbados
Bhutan
Botswana
Brunei
Burundi
Cameroon
Chad
Cook Islands
Comoros
Dominica
Egypt
Eritrea
Ethiopia
Gambia
Ghana
Grenada
Guinea
Guyana
India
Iran
Jamaica
Kenya
Kiribati
Kuwait
Lebanon
Liberia
Libya
Malawi
Malaysia
Maldives
Mauritania
Mauritius
Morocco
Myanmar
Namibia
Nigeria
Oman
Pakistan
Palestine
Papua New Guinea
Qatar
Saint Kitts and Nevis
Saint Lucia
Saint Vincent and the Grenadines
Samoa
Saudi Arabia
Senegal
Sierra Leone
Singapore
Solomon Islands
Somalia
South Sudan
Sri Lanka
Sudan
Swaziland
Syria
Tanzania
Togo
Tonga
Tunisia
Turkmenistan
Tuvalu
Uganda
United Arab Emirates
Uzbekistan
Yemen
Zambia
Zimbabwe