Chinese and Eastern cultures strongly emphasize the unity between a person and nature, and the concepts of personal fate and the world are inseparable. Chinese also carry a tradition of living in awe of every moment and every detail of the world, to appreciate the fleeting beauty. It is not surprising that flowers take a special place in the tradition.
Certain customs or associations often give objects special meaning. Same, specific flowers become symbols and messages in Chinese culture. This impacts their use in literature and the arts, and the way they should - or should not - be given to Chinese. It is important to consider the flower's meaning and not only its beauty, when given as a present - even in the form of embroidery or an image.
Plum Blossom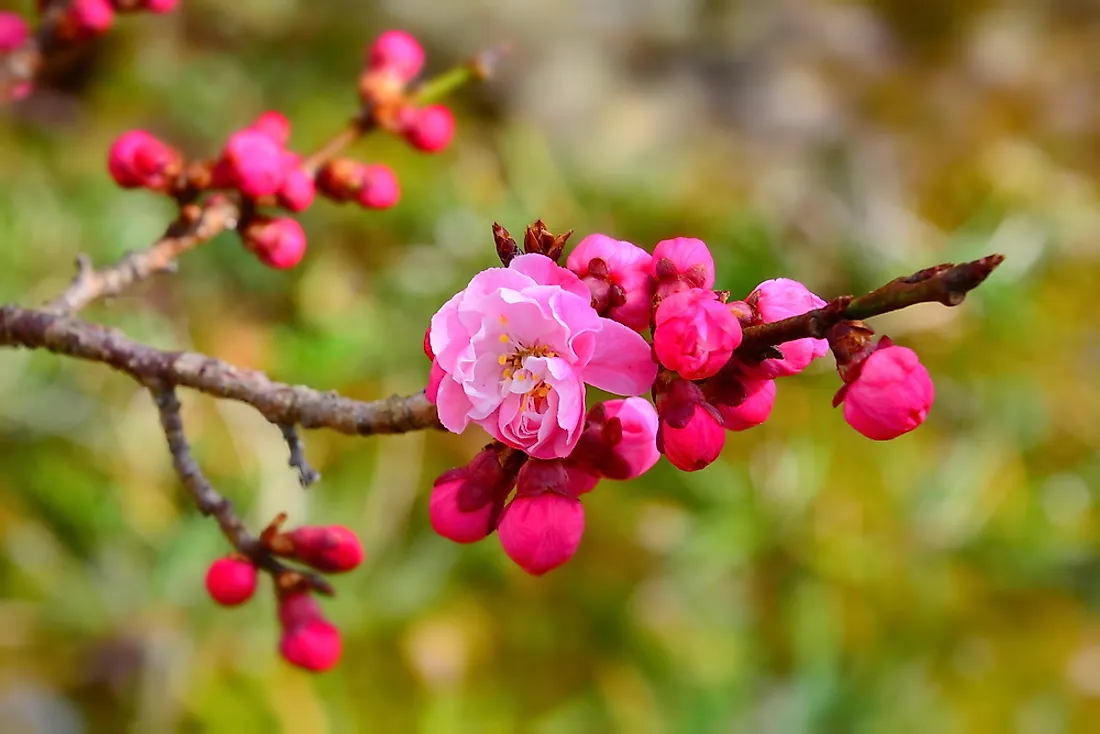 As plum blossoms emerge from winter, they represent endurance and growing through hardship. A Chinese poem says, "the fragrance of plum blossom comes from bitterness and coldness." Souls endure suffering and come out of it stronger and taller, with the majestic beauty of the full blossom of virtues, and moral integrity - same as the plum flower overcomes harsh weather.
Peony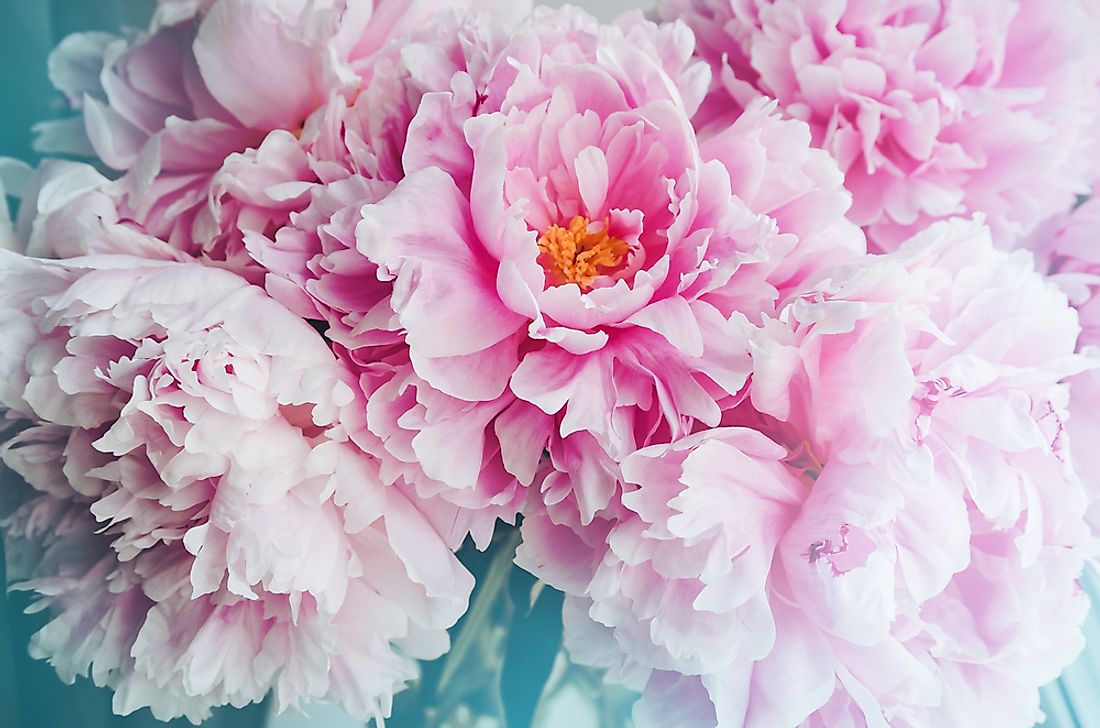 Peony is the country's most significant flower embedded with multiple meanings, which evolved through the dynasties and ages. It used to be Emperors and Empress's flower. This flower symbolizes authority, prosperity, wealth, and honor. For this reason, modern peony mainly symbolizes the wish for prosperity and luck in gaining riches (which is not greed, but the duty of taking care of the family). In the Feng Shui tradition, peony has a slightly controversial meaning; with its elegant appearance and heavy, sweet aroma, it has been used as a symbol of love, romance, and even lust. But it also has an added meaning of a woman's laziness and being spoiled.
Chrysanthemum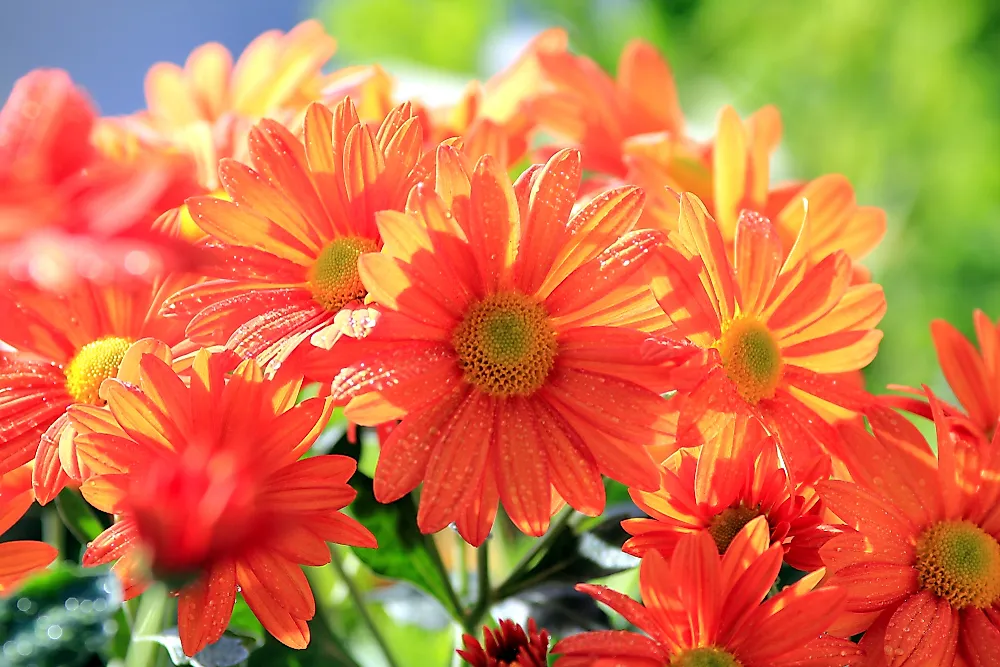 Chrysanthemums come in China and are valued by the Chinese both for its medicinal properties and the meaning, representing dignity, elegance, and nobility of the spirit. Chrysanthemum represents the priority that moral virtues take over any other agenda, including political or economic considerations. Chrysanthemum belongs to a list of four flowers called "four virtuous plants," or "four nobles" (together with plum, orchid, and bamboo).
In many European countries, however, chrysanthemums are associated with death and funerals, so in Europe, they are often reserved for cemeteries and not given as presents. In Japan, the chrysanthemum has its significance as it is the flower of the Japanese imperial house.
Orchid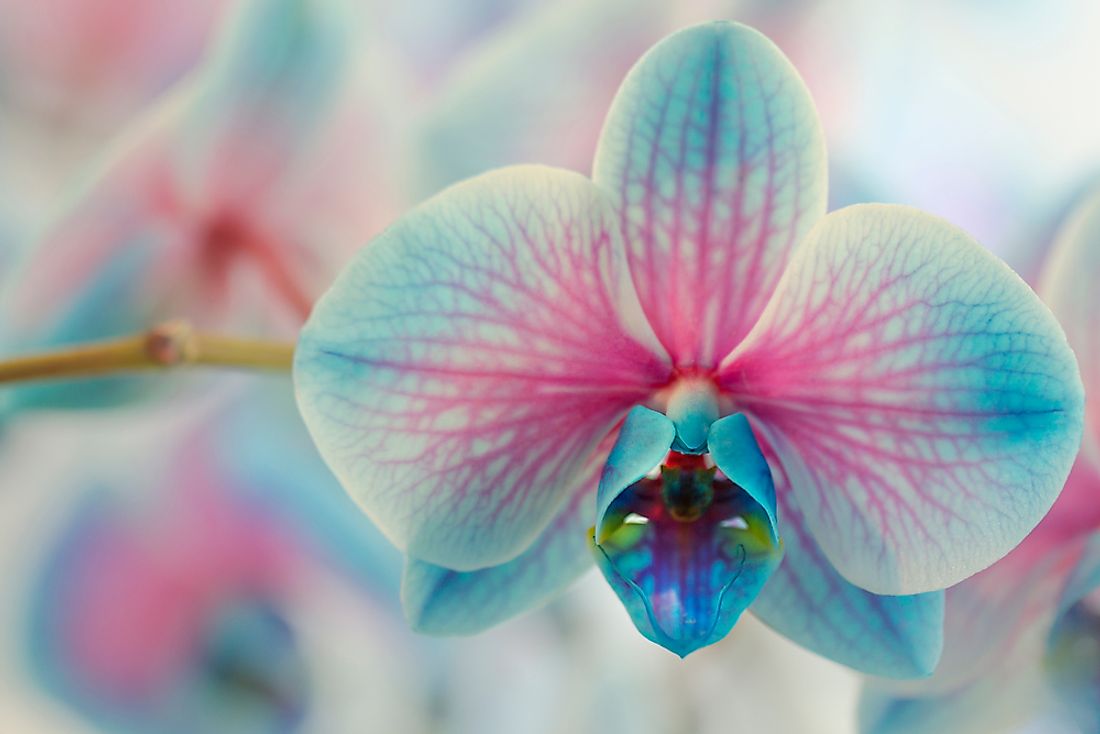 Orchid has been a favorite flower of Chinese scholars, representing modest elegance, dignity, integrity, and friendship. Confucious had a metaphor comparing an orchid to a virtuous man. It was considered a flower or good taste and refined, cultured, honorable mind. An orchid can be gifted as a symbol of admiration, respect, or friendship. A rare orchid can be a great gift to a Chinese friend.
Color of the orchid chosen as a gift can emphasize a specific message. A blue orchid says, "you are unique to me, connected spiritually, and there is no one like you." White orchids can tell someone that they are dear, but also carry a note of innocence in their simplicity. Red would send a message of determined, open, passionate love; pink - of joy and happiness the person brings. Yellow orchids are mainly reserved for the clear message of friendship. Darker or daring colors, like deep purple, can represent the respect to one's authority and admiration for them as a mentor.
China Rose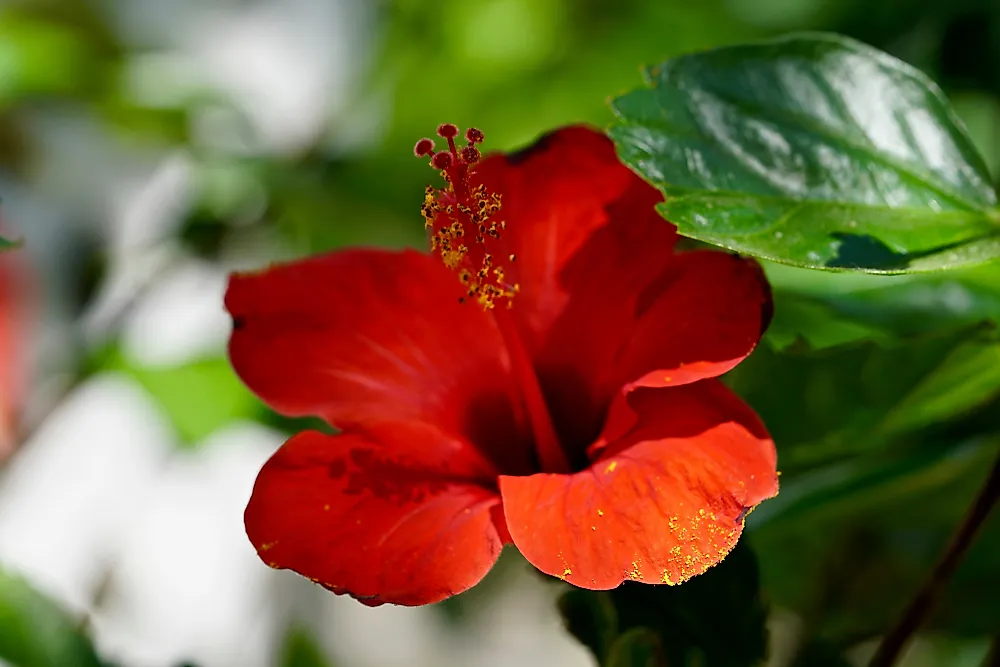 Rosa chinensis of China is a pink, white, or peach colored bloom with a gentle, sweet fragrance. It blooms all year producing regal, gorgeous flowers, "dressed luxuriously." This flower is thought to have the meaning of a powerful spirit and strong will that lead to success.
Camelia
Camelia symbolizes resilience and resolve: this flower blooms in early spring no matter what, even if the snow is still covering the ground. A wife would give an embroidery of this elegant flower to her husband to help him go through challenges and difficulties and emerge with integrity and values intact, same as Camelia never betrays its promise.
Azalea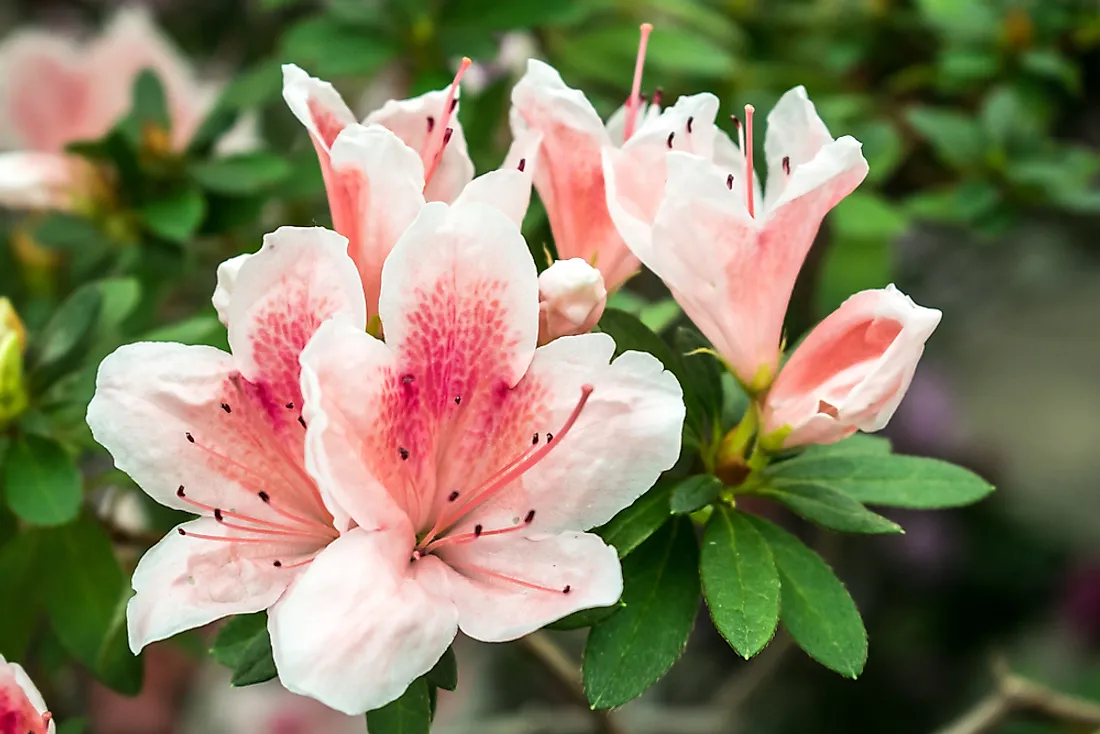 Azaleas were often used in Spring flower celebrations. They come in many colors and mainly represent joy, happiness, and prosperity, although white or blue ones were considered unlucky. 
Lotus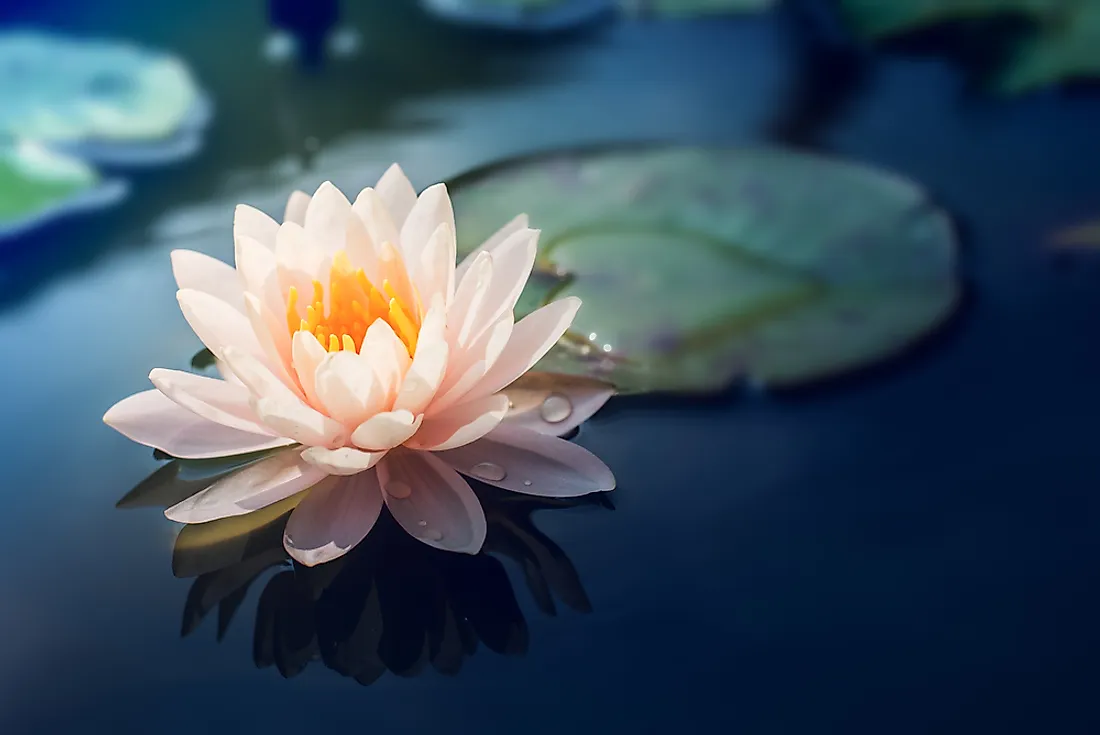 In China, a lotus is a throne of Buddha, with different colors representing different meanings. This is a flower that roots and emerges from dirty water, yet keeps its beauty intact. This is what made this stunning flower a symbol of purity, integrity, wisdom, and noble spirit. As lotus connects all elements, it also represents the learning path a man should take to reach its full potential. Given to girls, it serves as a reminder to stay true to their ideals. If given as a gift, lotus celebrates work success and serves as a reminder that hard work is a path of anyone who wishes to reach enlightenment. 
Osmanthus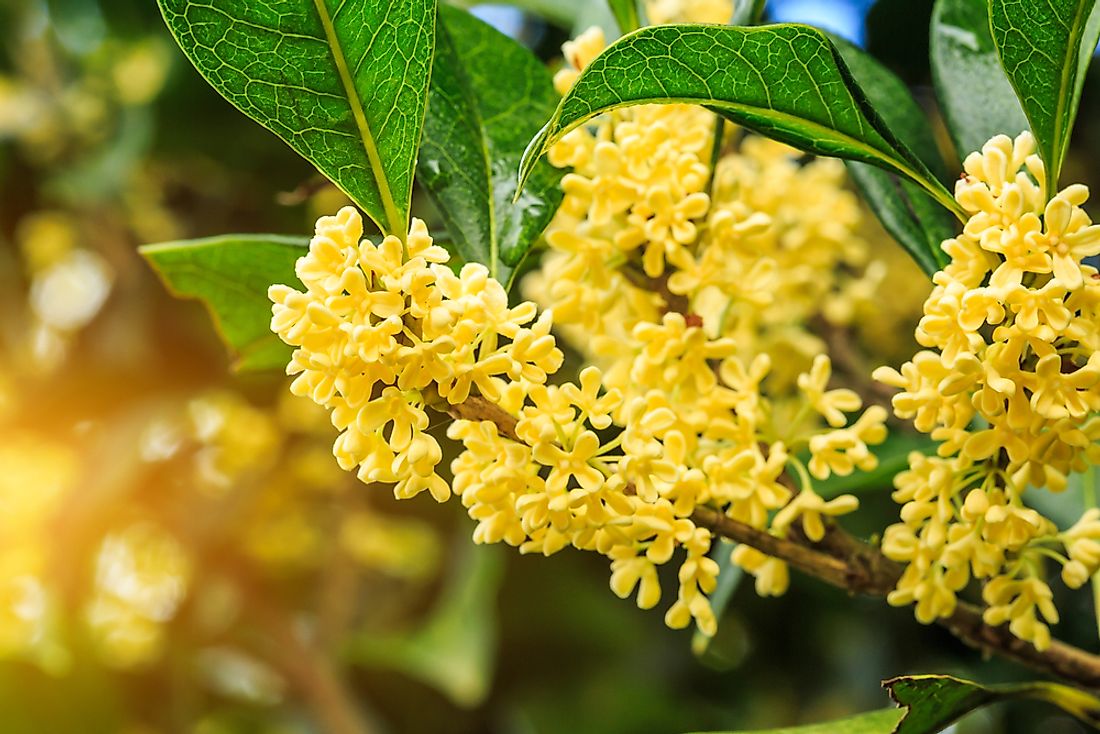 Many poets of ancient China praised osmanthus. Its fragrant flowers are used to infuse teas and dishes. In China, it used to represent nobility, maybe because only noble people or those of wealth had means to grow it in their gardens. In art and pictures, Osmanthus mainly comes with other flowers: it represents longevity with nobility, an honorable and long life.
Peach Blossom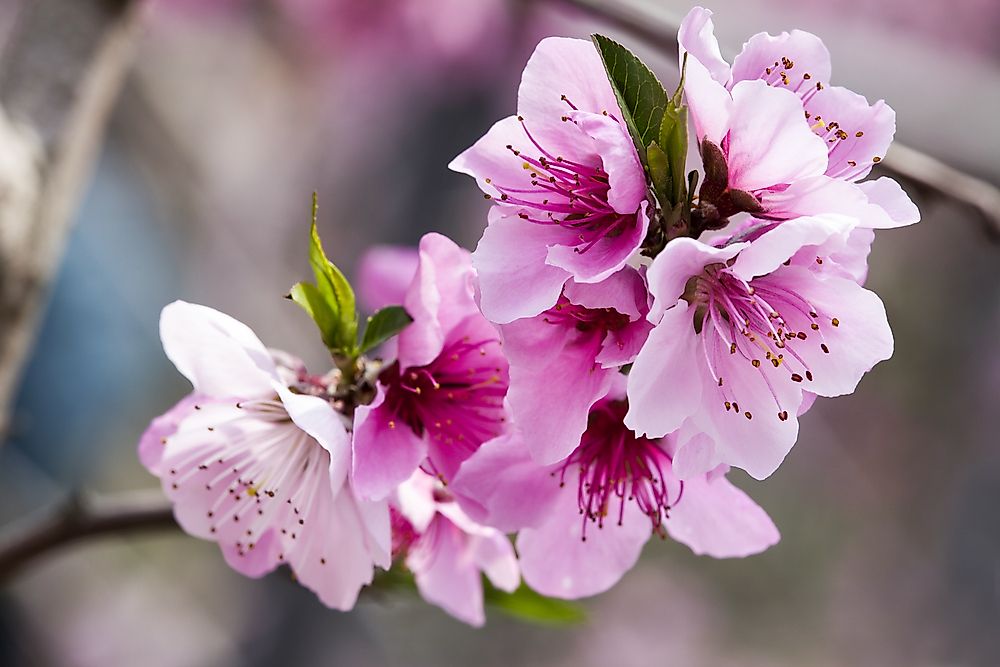 Have you noticed how many cosmetics brands use peach and peach flowers on their packaging and logos? That is because this Chinese flower represents romantic love, sometimes with the freshness and sincerity of youth. This is a feminine flower, similar to the red rose in the West. Because each flower shares their beauty with other flowers on the same branch and does not attempt to stand out, peach blossom also symbolizes all the virtues of a maiden: generosity, caring love, good temperament, modesty. 
Bamboo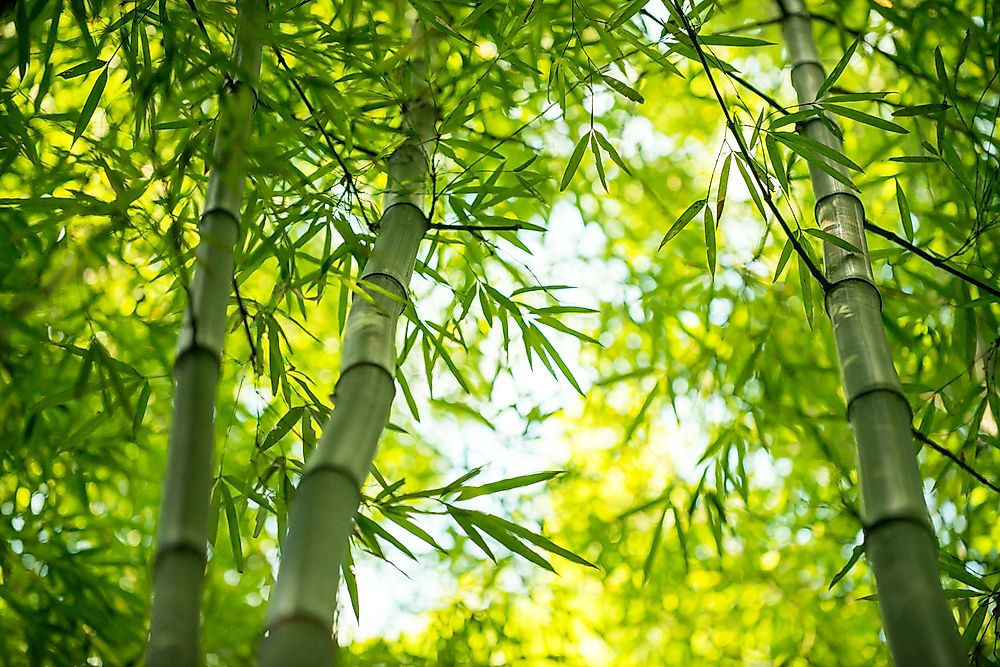 Bamboo is one of the four noble plants, and, although it is not a flower, it has a special meaning and can be given as a present, as well as used for the New Year decoration the way we use a Christmas Tree. In general meaning, bamboo represents integrity, being straight, not bending one's virtues for the sake of the gains. When someone becomes rich, they could be given a bamboo as a reminder to remain modest, and do not change their good nature.