According to the World Bank, the world population is about 7.6 billion (2019). However, the UN estimates that there 7.8 billion people on Earth as of January 2021. Currently, the global population increases by about 90 million annually. According to the statistics, the number of women and men making up the global population is almost equal, though there are slightly more men than women. According to the 2015 UN estimate, for every 100 women, there are 101.8 men, meaning that women account for about 49.6% of the total global population.
Although the human gender sex ratio is almost 1:1, women and men are distributed unequally globally. In some countries, women far outnumber men to a point of great concern. In over 100 countries, there are more women than men. In the top ten countries where women outnumber men, at least 53% of the population are women. Some of these countries include Nepal (54.4%), Latvia (54.0%), and Lithuania (53.7%), Ukraine (53.7%), and Russia (53.7%). Several factors contribute to the high number of women in these countries, including higher life expectancy and war, among other factors.
Gender ratio has an impact on society and the nation as a whole. Knowing the difference in the number of men and women in a country enables the appropriate distribution of resources towards meeting gender-specific needs. Besides resource allocation, in countries and societies with higher gender imbalance, the gender data forms the basis for investigating the causes of the imbalance and possible mitigating factors that can help reduce the gender gap.
Top 10 Countries With More Women Than Men
Nepal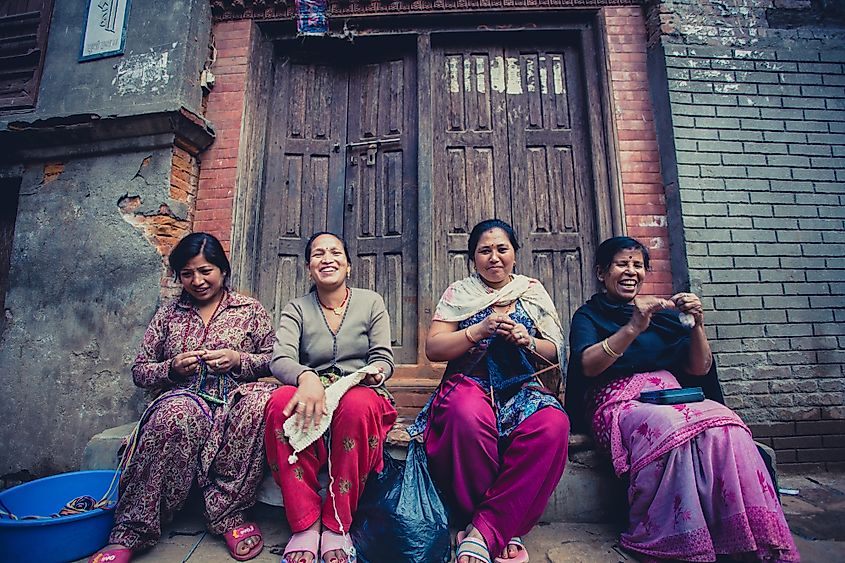 According to the World Bank, Nepal has the highest proportion of females. Females account for 54.4% of the country's total population, meaning there are approximately 15.6 million females and 13 million males in Nepal. According to the statistics, there are 83.8 men for every 100 women in Nepal.
Although Nepal is a predominantly patriarchal society, there are over two million more women than men. One of the reasons for more females than males is the higher life expectancy at birth in females. The average life expectancy in Nepal is 71 years. However, the males' life expectancy is 70.4 years, while that of females is 71.6 years. Therefore, females tend to live longer than their men. Besides higher life expectancy, more working-age Nepalese men are migrating abroad to take up jobs, leaving behind females, boys, and elderly men. According to the government, 1,500 Nepalese, mostly men, leave the country daily, with the majority ending up in India.
European Countries With More Women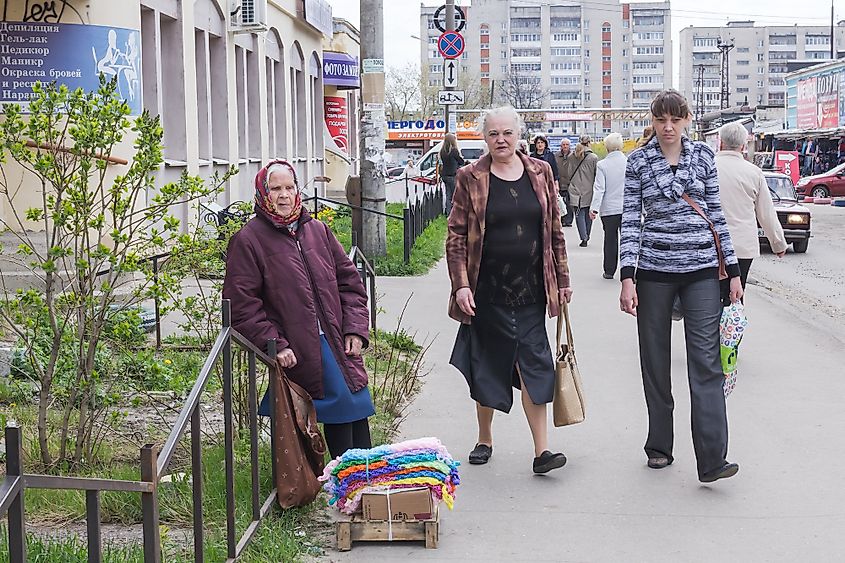 It is interesting to note that 8 of the top 10 countries with more women than men is found in Europe, especially Eastern Europe. In most of the former Soviet republics and allied states in eastern Europe, women far outnumber men. For instance, the proportion of women in Latvia is 54%, Lithuania 53.7%, Ukraine 53.7%, Russia 53.7%, and Belarus 53.5%. However, in most of these countries, newborn boys outnumber newborn girls. But, from around age 25-30 onwards, the women outnumber men. In Russia, for example, there are 86 men for every 100 women, while in Latvia, there are 84.6 men for every 100 women.
The gender imbalance in most of the former Soviet republics and allies has a historical origin. In the early years (late 19th century), the number of men almost matched that of women. For example, Russia had about 98 men for every 100 women in its first census in 1897. However, several events in the early-to-mid 20th century contributed to the rise in gender discrepancy, including famine, the World Wars, the Russian Civil War, and the Great Terror. World War II had the most devastating effect on the Soviet Union population. More men were recruited into the military as frontline fighters. Several of these men were killed in the War. By 1959, the Soviet Union had about 82 men for every 100 women. Countries that were directly involved in the War, like Ukraine, had up to 72 men for every 100 women. However, before the Union collapsed in 1989, the Soviet Union had 89 men per 100 women. The sudden transition of these former Soviet member countries and other allied republics from a socialist to a market economy following the collapse of the USSR also led to economic downturns in these countries. As a result, the population suffered and the stress caused by such unfavorable changes encouraged smoking and alcohol consumption at greater rates and led to increased mortality rates among men.
A high rate of emigration of men from these countries to other countries in search of better work and income opportunities also decreased the number of men in their populations. The effect of migration of people on the gender ratio of a country is also easily visible in the countries where men outnumber women like the UAE, Qatar, and Oman. In these countries, high rates of immigration of male workers from other countries have favored the gender ratio towards the male population.
El Salvador
El Salvador is the only other entry (after Nepal) from outside of Europe in the top 10 countries with more women than men. This Central American country has a population of about 6.45 million people, of which 3.43 million or 53.2% are women. According to recent statistics, for every 88 men, there are 100 El Salvadorian women. The country's male to female ratio fell gradually from 97 males for every 100 females in 1950 to the current ratio. High life expectancy among women and the high emigration rate among men have been cited as the possible cause of gender discrepancy in El Salvador.
Consequences Of Gender Imbalance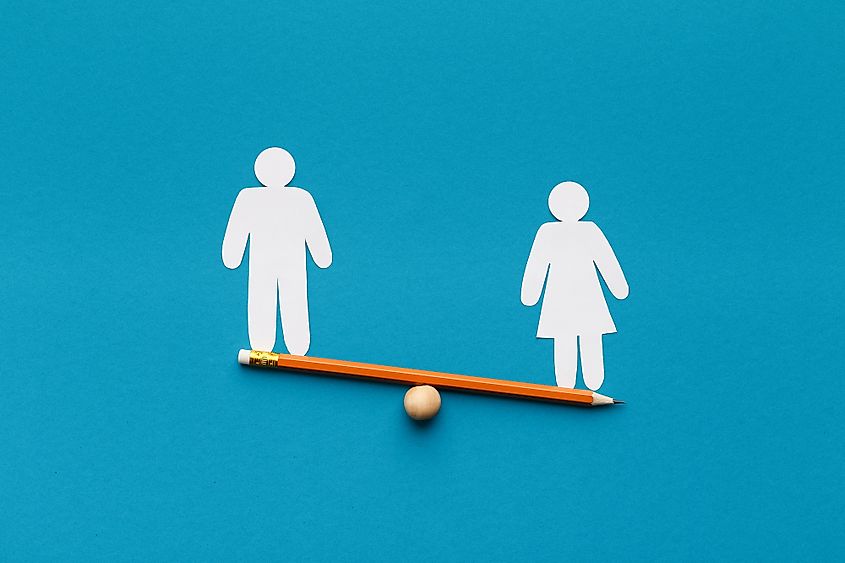 There are adverse social consequences of gender discrepancies, which present a risk to family structures, women, men, and society. One of the consequences of having more females than males is the high number of unmarried women. Most of the excess women will remain single since there are not enough men to marry them. Some of these women may end up in polygamous homes simply because they are determined to get married. Some women who are desperate for marriage can easily fall victims to trafficking, sexual abuse, and slavery.
To correct the gender imbalance, some countries and societies have adopted methods that discriminate against girls and women. Infanticide and selective abortion adopted by some societies have led to an increase in the number of "missing women." Missing women is the extra number of females expected in the absence of any form of sex discrimination, including selective abortion, maltreatment, and child neglect.