Orkney Islands Geography


Located off the northern coastline of mainland Scotland, the Orkney Islands is an archipelago of nearly 70 islands (17 inhabited), and covers an area of 376 sq miles (975 sq km).

With the exception of the rugged island of Hoy, and their western coastlines, the Orkneys are mostly low-lying rocks that slope gently to the sea.

The highest point of the Orkney Islands, Ward Hill, reaches 1,578 ft (481 m) and is located on Hoy.
Orkney Islands Photographs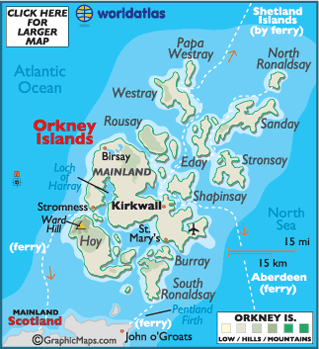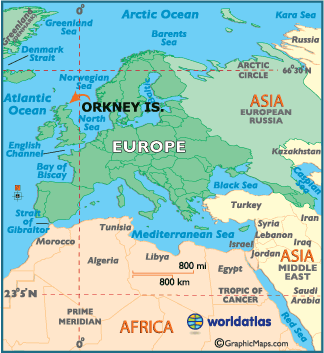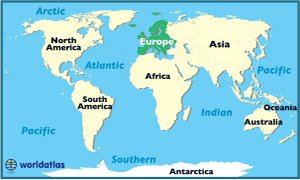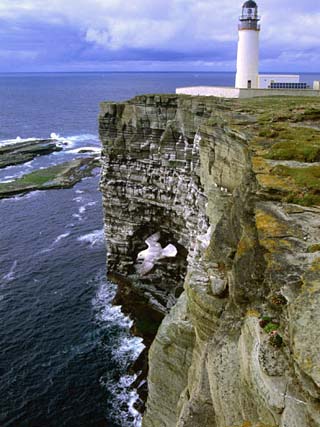 Lighthouse and cliffs...
by Gareth McCormack
Buy This at Allposters.com